2016 Men's Style Madness Sweet Sixteen: Bond & McQueen
THE FIRST HEAT OF BOND-MCQUEEN MATCH-UPS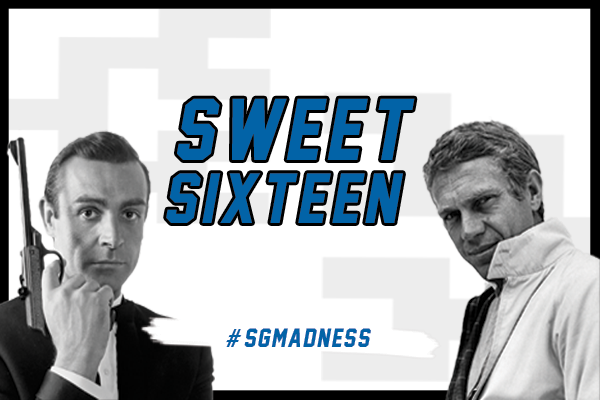 Voting is simple: No logging in, and all match-ups are below. Just give it a quick scroll to vote for this year's Most Stylish Man.

Leon Bridges vs. Michael B. Jordan
Leon Bridges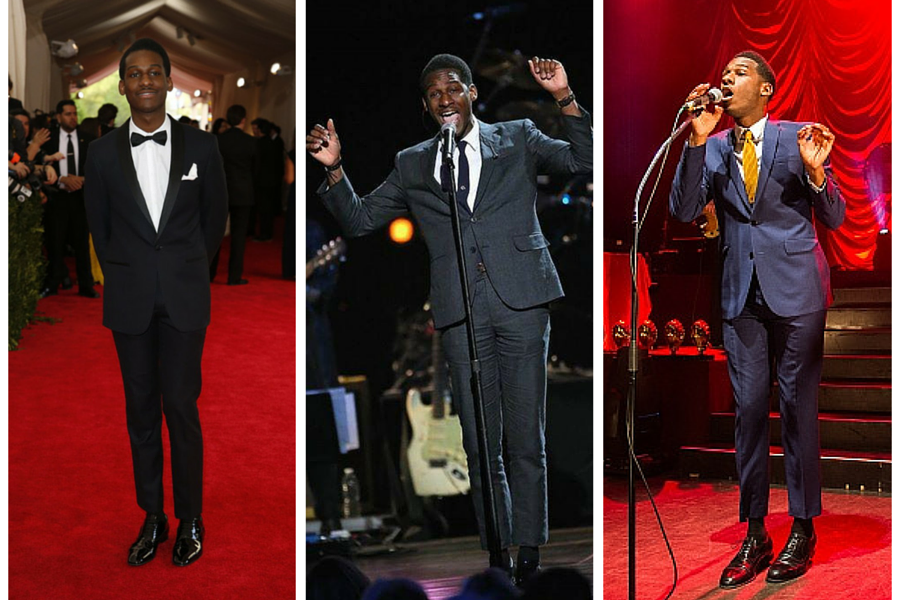 A match-up of retro versus new age, experimental versus experimental, tapered trouser versus tapered trouser. Moral of story: this should be a close one. This "Smooth Sailing" singer mixes past sounds with an updated touch throughout his music – and his wardrobe follows suit. A fan of ultra skinny ties and a slim cut suit, Leon Bridges reminds us why classic styles are classics in the first place. Tailored suiting with unique accessories or even a brightly colored tuxedo on occasion is accessible for any guy at any age which makes a compelling case for Leon's mastery of this aesthetic in such an effortless way.
Michael B. Jordan
The training montages must be paying off because MBJ is throwing style punches left and right this year. Gaining a considerable amount of muscle from both Fantastic Four and Creed, it would've been easy for MBJ to settle into roomier suits to accommodate for his larger build. But that didn't happen. We love how he embraces his frame by utilizing strategic tailoring with tapered trousers that elongate his legs and larger lapels that accentuate his upper body. Another impressive touch? He's a leading supporter of a double breasted suit as well as head-to-pattern in dressy and casual looks alike.
---
---
…Leon or MBJ?
[socialpoll id="2345324″]
Eddie Redmayne vs. Andy Samberg
Eddie Redmayne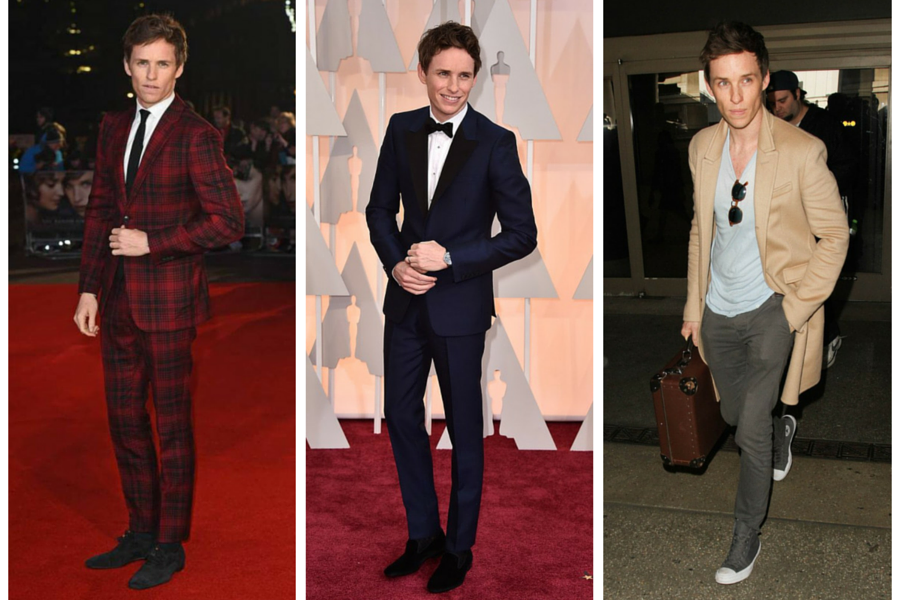 A fellow ambassador of monochrome and impressive patterns, Eddie Redmayne continues to walk (the red carpet) straight into our hearts. What's great about his success in SG Madness is that we could completely remove his undeniable acting talent and he would still excel based solely on his soaring personal style. Redmayne's smaller frame lends itself to slim cuts naturally, but he takes it a step further by making it sure his clothes are too tight in a way that would detract from his build. When he's not posing in front of cameras, he dresses with such ease and elegance that his paparazzi shots look more like Fashion Week street style shots. He often builds off a monochromatic elements and finds his stride in dapper outerwear – two style tactics that work for every guy.
---
Another case for Eddie Redmayne's style.
---
Andy Samberg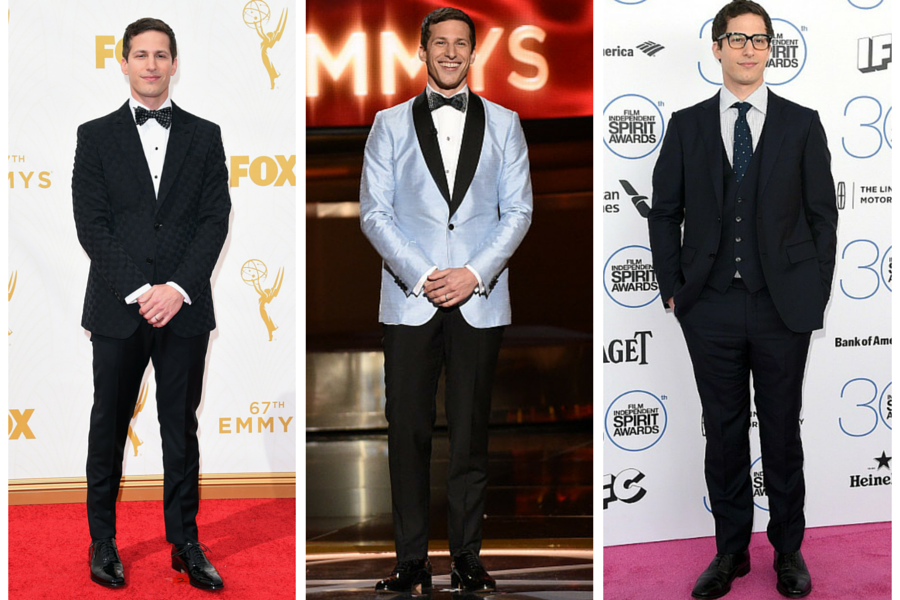 Okay we'll just say it: Andy Samberg is dangerously close to claiming the dark horse title in this year's Men's Style Madness. Do we disagree with his progression? Nope. But are are we well, utterly surprised that he has beat both A$AP (R.I.P Taylor's bracket) and Pharrell? Yes, yes we are. This laugh riot has brought his personality into his style without looking like he's stepped out of a Lonely Island video – and that's an impressive feat. Samberg has been recently taking risks when it comes to textures and pops of color, which is something SG HQ stands firmly behind.
…Redmayne or Samberg?
[socialpoll id="2345325″]
GET YOUR VOTES IN BY 11:59PM TONIGHT! DON'T FORGET TO VOTE TOMORROW FOR THE SECOND HEAT SWEET SIXTEEN.
Follow along on Twitter, Facebook, and our office pool Tumblr.