October Picks
Monthly Favorites from SG HQ
Fall! Leaves! Cider! Sweaters! It's all happening in my October picks; check 'em out, below:
Listening to
Very into the new Beck album. I have a hard time working with music playing in the background but I've had this on a lot lately and have really been enjoying it. The song "Up All Night" is a particularly bouncy track from the famously bummed out "Loser" singer.
I also listened to the new Dirty John podcast all in one weekend. It was good, though I agreed with New York Mag's assessment that if you're into this kind of thing, you might be better off just reading the six-part LA Times series. It was riveting but kind of long for a podcast format.
Rooting for
We've featured men's shirting brand Stantt here before and were excited to hear they've launched a Kickstarter for a new athletic-informed dress shirt. 
A l'il background: Each shirt is made in their proprietary sizing system, developed after analyzing millions of men's body scan data points. With three inputs, a customer is matched to one of 75 sizes tailored to fit his body type best…and, each shirt is made and delivered in only 7 days. Wowza.
Now, they're bringing sportswear fabric technology to dress shirts with an innovative fabric designed with 4-way stretch for a tailored fit that doesn't sacrifice comfort. Also? It's machine-washable and wrinkle-free, so yeah, let's make that a reality asap.
Wearing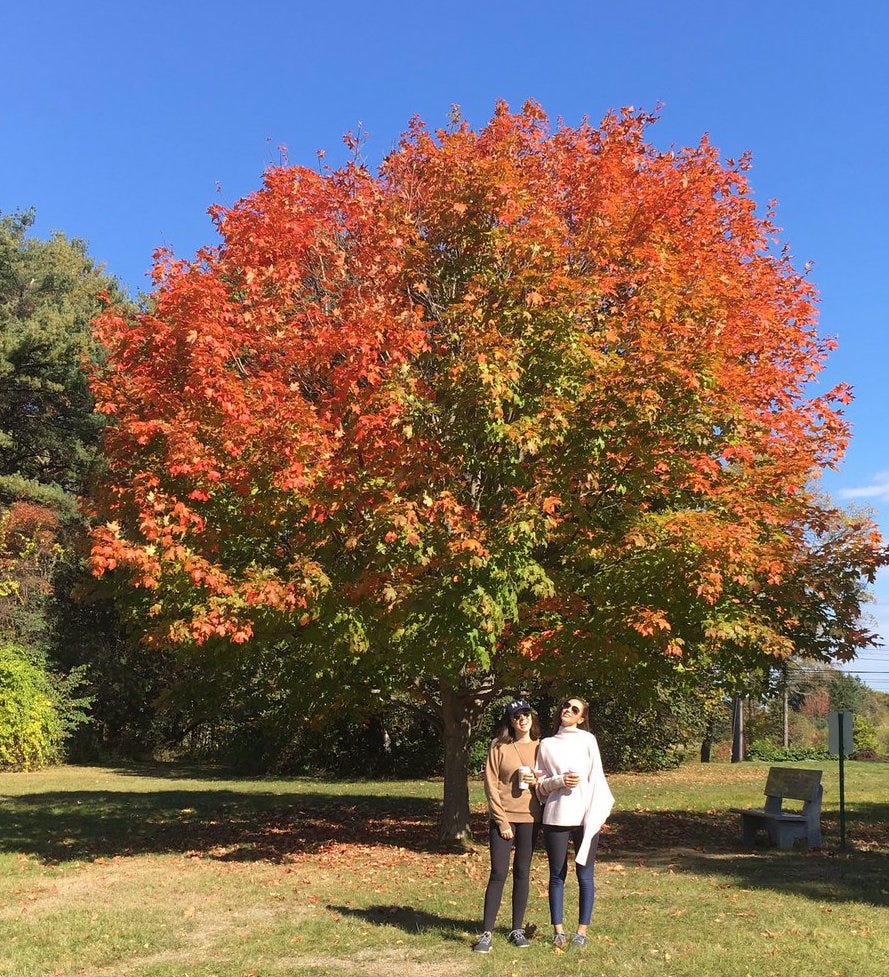 Last weekend I shot off to Maine and had such a good time (thanks again to Audi for hooking us up with the wheels). As a city girl, I sometimes forget that we need nature in our lives. Maybe that's why folks like William Bertram, Thoreau, and the freaking Bible talk about the importance of communing with the world around us.
Thankfully, there's nothing like fall in New England to knock some sense back into you and remind you that, Oh right, trees and streams and hikes and lakes are beautiful and soul-enhancing, and I should probably make more time for them in my life.
Also soul-enhancing? The cozy, burly vibes both Taylor and I were wearing: Naadam cashmere sweaters and Timberland boots. What could be better?
Oh, and one other thing! I didn't realize how predictable my footwear tastes become until someone made a guess that one of our new Alexa skill's pre-loaded compliments would say, "Great chelsea boots!"
But joke's on you because I've been living in my Allbirds this month and think every guy would want to, too. Take that, chelsea boots! If you haven't checked out the SF-based wool sneaker brand yet, I highly recommend it. Live in NYC? Stop by their Soho showroom and cop the special "Starry Night" colorway, which is only available in the store.
Reading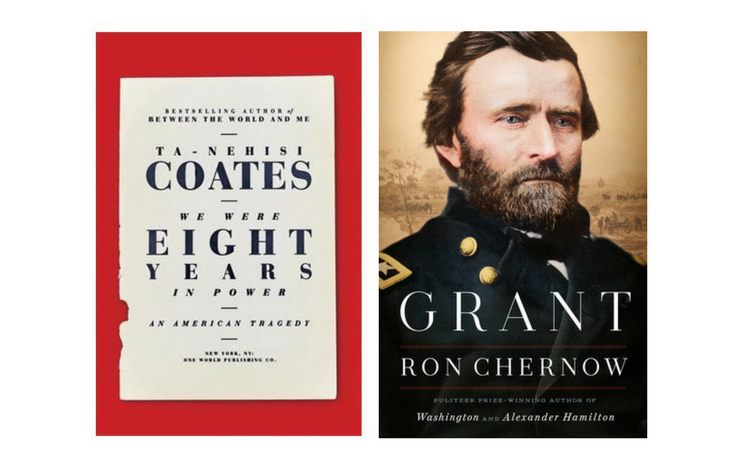 I just picked up Ta'Nahesi Coate's We Were Eight Years in Power and Ron Chernow's Grant (use your imagination to insert Hamilton joke I'm too lazy to think of), both of which I'm excited to dig into.
Thinking about
The holidays! It's almost Halloween, which means it's almost Thanksgiving, which means it's basically Christmas and that's just a straight shot into New Year's.
…Wow, did anyone else's blood pressure rise just reading that sentence? I'm trying to stay calm, while preparing for the next couple months to feel like the "WHOOSH"-ing sound when a cartoon character speeds out of screen.
What will help me a lot is knowing what you guys are looking for out of SG for the holidays: Do you want gift guides? And do you want them for the women in your life? Little whispers in your ear about what your wife or girlfriend, mom, sister, and more might want? What about ideas to put on your own wish list, or items to treat yourself with while shopping for everyone else?
Are you pulling us open in your browser to get outfit inspiration on what to wear to everything from Thanksgiving dinner to New Year's Eve on the town?
Let me know in the comments below! And start practicing signing your checks "2018"…