3 Men's New Year's Eve Outfits to Shop Now
Stay in or go out in style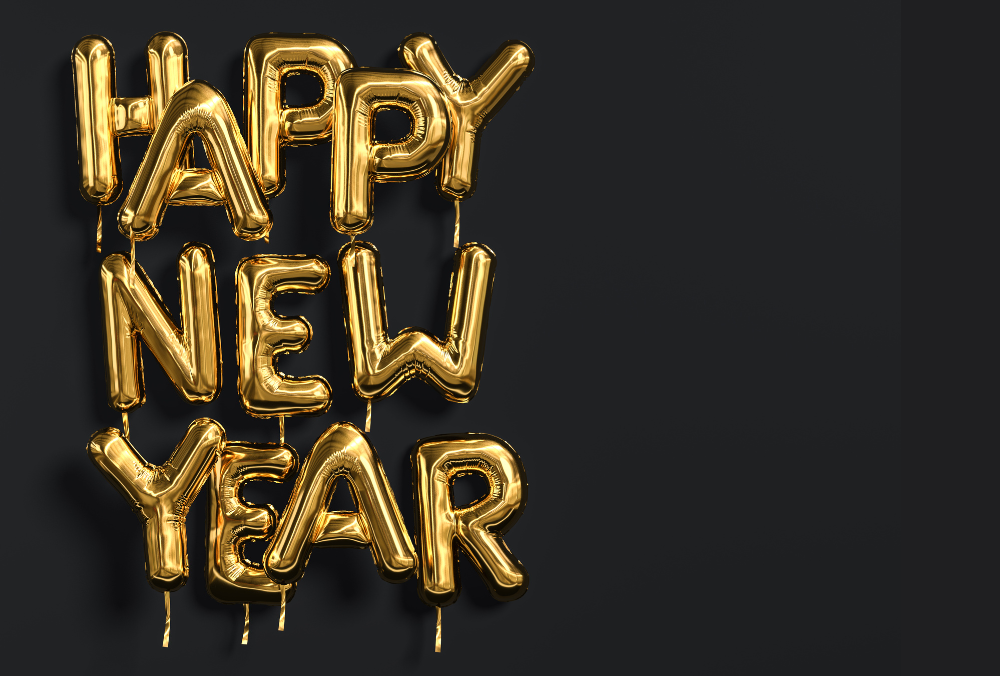 Is there any holiday on the calendar with more misplaced expectations than New Year's Eve?
Each December we build this night up to be the Most Important Party of the Year™. The bash that sets the tone for all bashes to come in January and beyond.
While there's usually an anti-climactic element to NYE (a party is rarely as great as all that pressure implies), you can at least look the part of a Party of the Year attendee. When it comes to men's New Years Eve outfit ideas, SG's got you covered.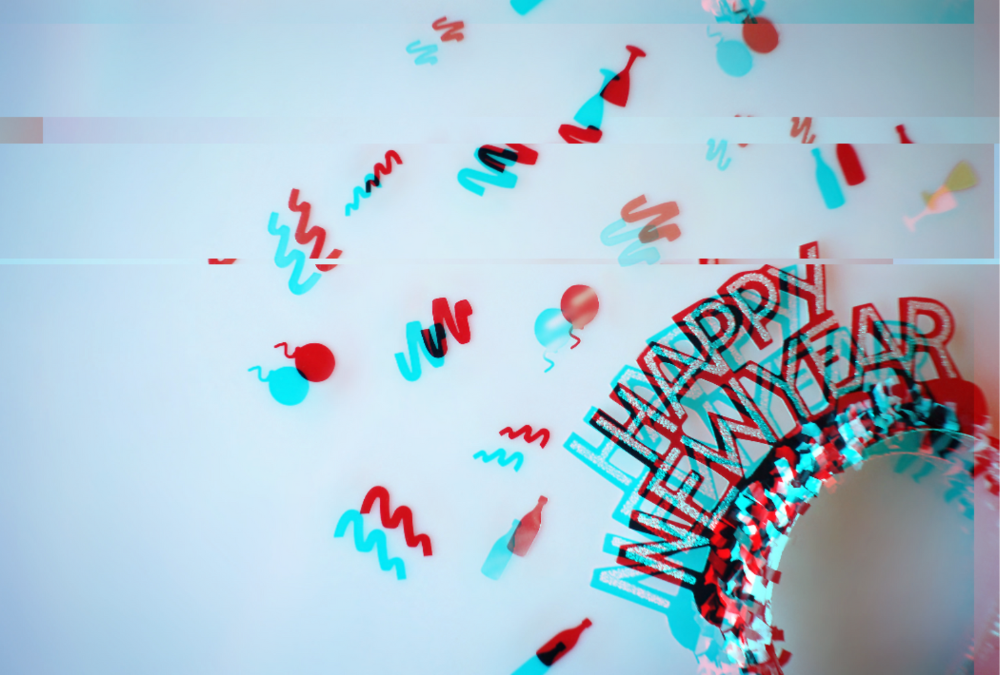 Maybe for you, New Year's Eve style conjures up images of Great Gatsby-esque extravagant parties with men in tuxedos and women in sparkly gowns.
Or, you think of Andy Cohen and Anderson Cooper shivering in puffer jackets in Time Square.
Whatever your New Year's Eve looks like this year, we've got sharp NYE men's outfit ideas that will set the tone for a well-dressed 2023.
Below, check out three men's New Year's Eve outfits to wear this year:
Men's NYE Outfit: Party Time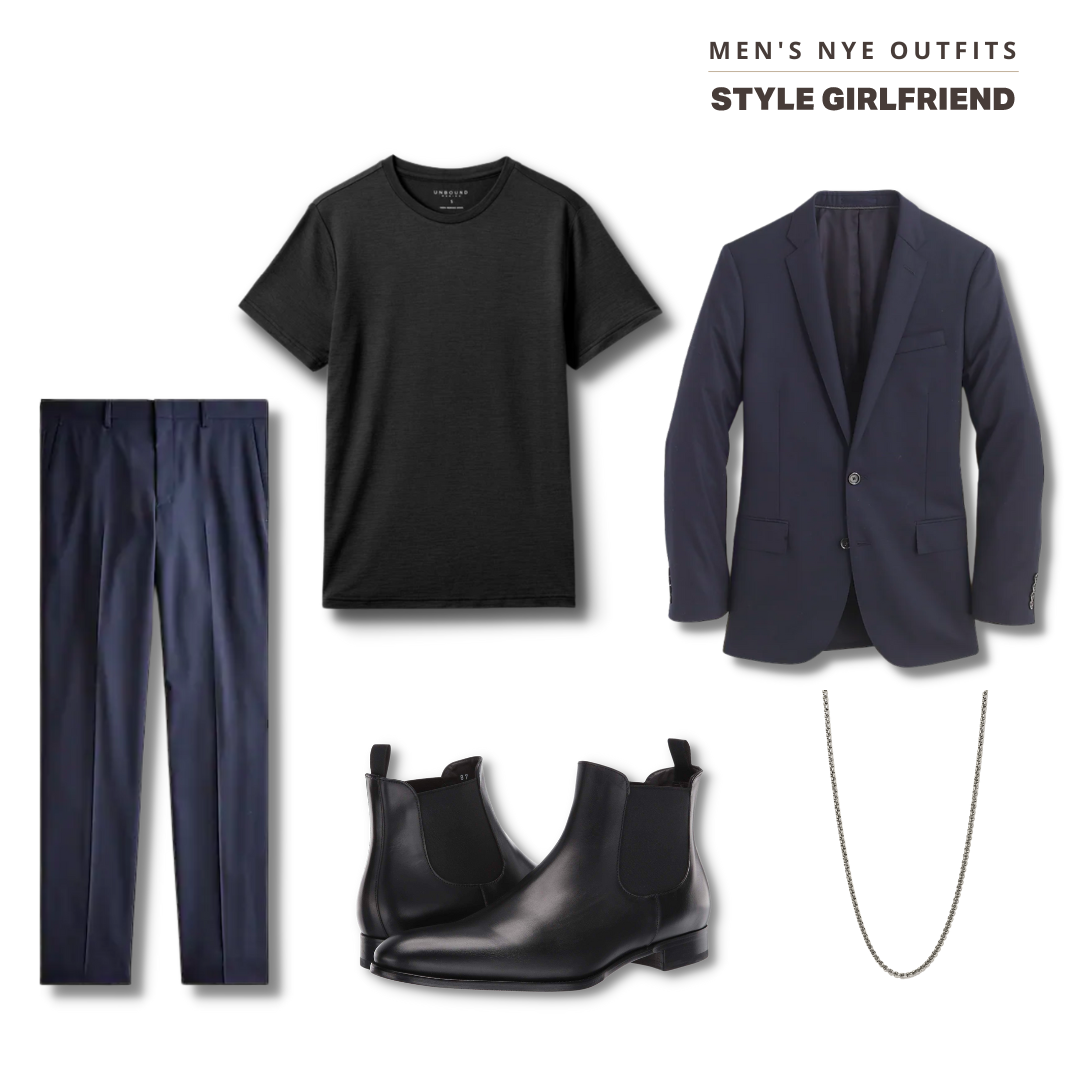 Shop the outfit:
The look
No need to stress over your ensemble when you're headed for a fun party out on the town on New Year's Eve.
A navy suit in a modern cut, made less fussy by a black t-shirt underneath looks cool and feels comfortable.
Classic leather Chelsea boots and a cool chain complete the look.
The key piece
You'll set yourself apart for a night on the town if you treat NYE like the fun excuse to get dressed up that it should be!
This J.Crew Ludlow suit lends extra style points and structure to a look you can dance away the night wearing.
Men's NYE Outfit: An Intimate Dinner Party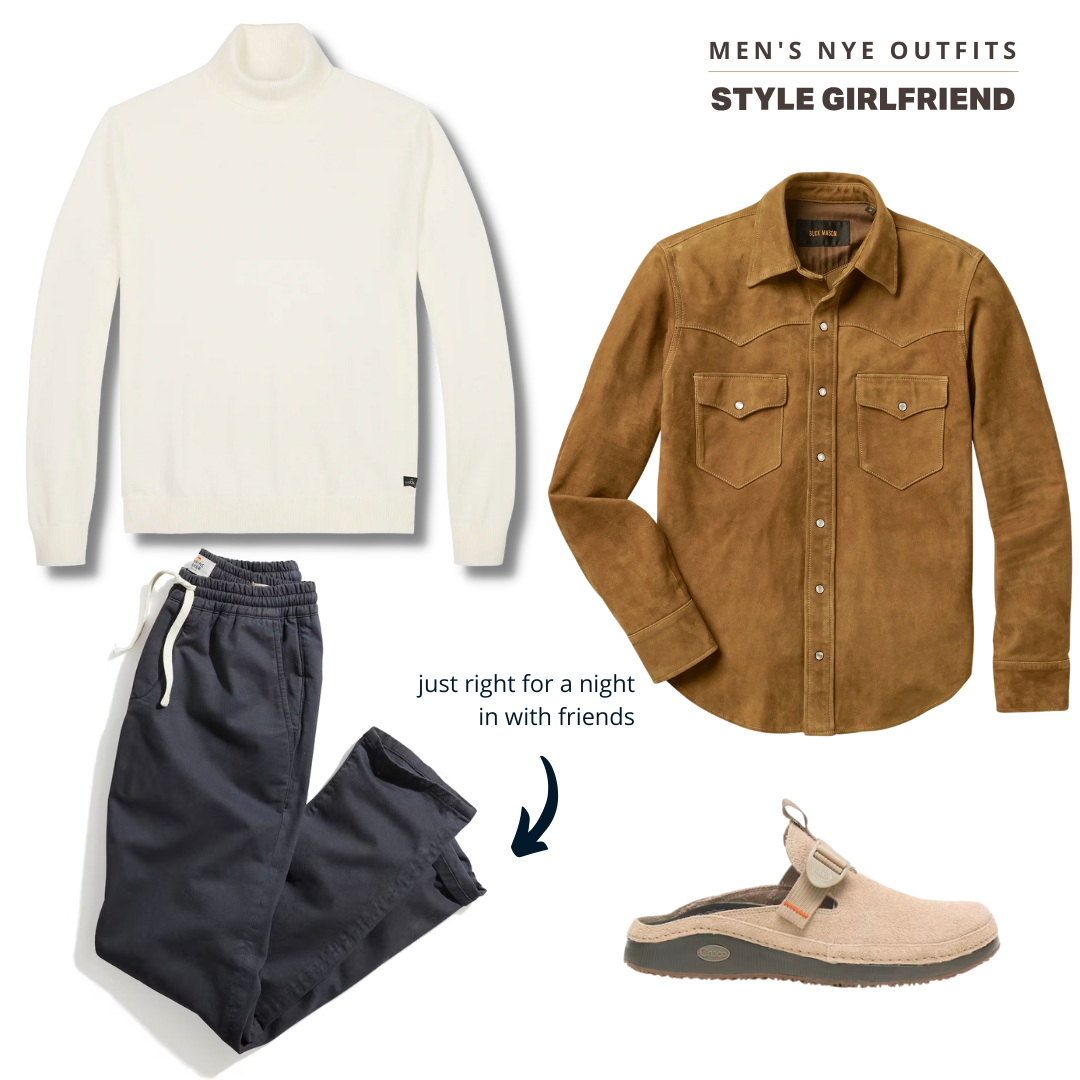 Shop the outfit:
The look
For a night in with friends, the goal is to look put-together yet totally at ease.
Whether you're the host, or showing up as a guest with a bottle of wine in tow, honor the work put into the evening with your outfit. Wear your best casual layers all together to smarten up a laid-back look.
If the drawstring pants feel too casual, swap them for jeans or twill 5-pocket pants.
The key piece
This suede western shirt from Buck Mason elevates any outfit.
It easily goes from casual to special event-ready with the addition of a turtleneck underneath.
Men's NYE Outfit: Formal Event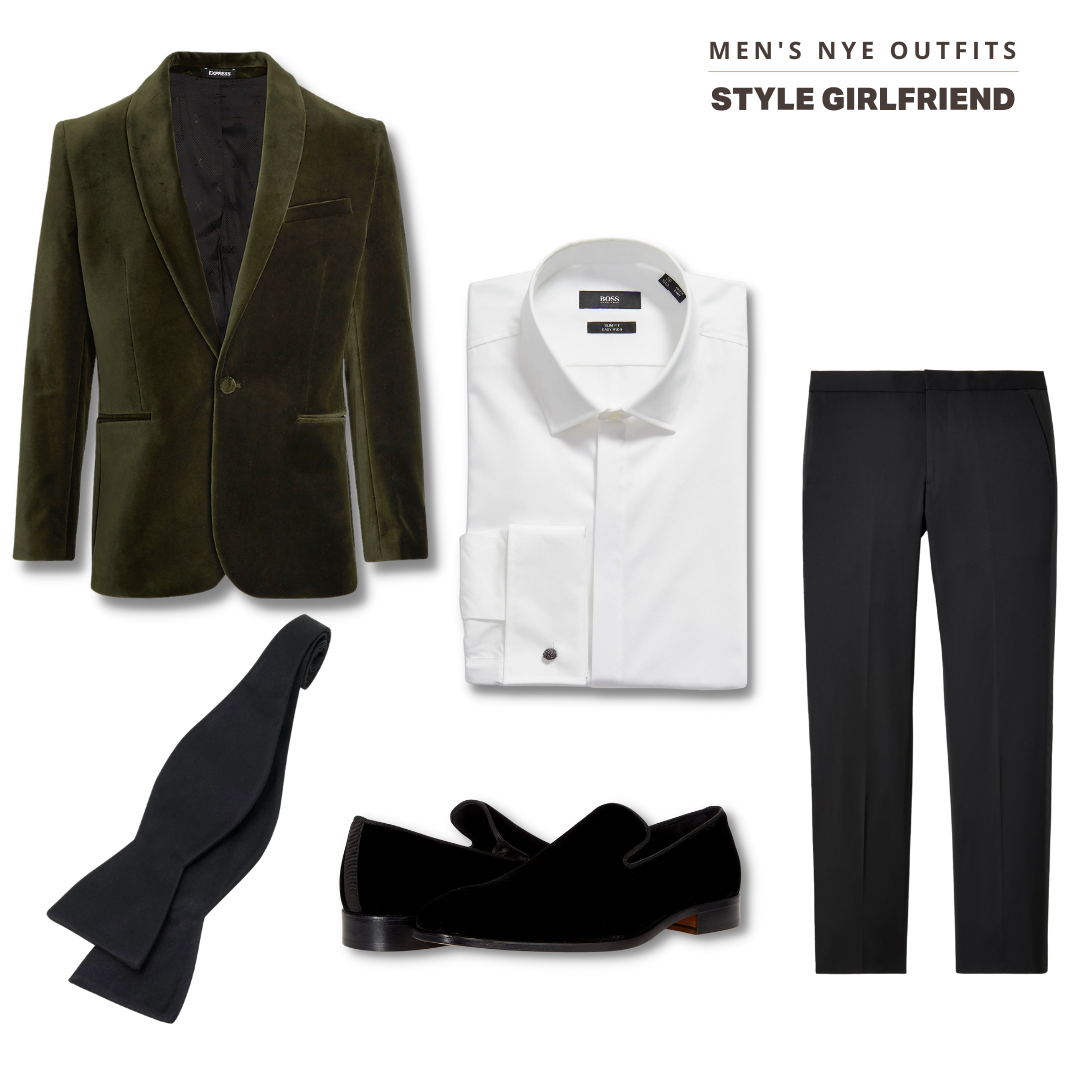 Shop the outfit:
The look
If ever there were an occasion to dress-to-impress, a black tie or black tie optional New Year's Eve wedding (or any formal event!) certainly checks the "Let's do this" style box.
Change up your usual dressy style with a green velvet tuxedo jacket, paired with a pair of black tuxedo pants, and velvet slippers.
Then turn on the charm and lock down that midnight kiss.
The key piece
That Express tuxedo jacket! It won't break the bank, and you'll feel like a celebrity all night.
Styling note: If you're trying to decide between going bold with your tuxedo jacket or pants for a formal outift, we've found our clients feel more comfortable stepping out of their comfort zone when they incorporate texture, colors, and patterns on top.
While you'll need to pay special attention to the slim cut and snug fit of a jacket to avoid looking costume-y, you'll find you can wear it in both dressy and slightly more casual looks over time.
A few more notes on party style
Now that you've got your New Year's Eve outfit figured out, check out all our #SGapproved shopping picks here
Taylor Davies splits her time between NYC and Sun Valley. She loves writing about menswear, overpriced martinis in dimly lit hotel bars, and cross-country skiing. Not necessarily in that order.