5 Days, 5 Ways: Contrast Sole Shoes
Walking on a Rainbow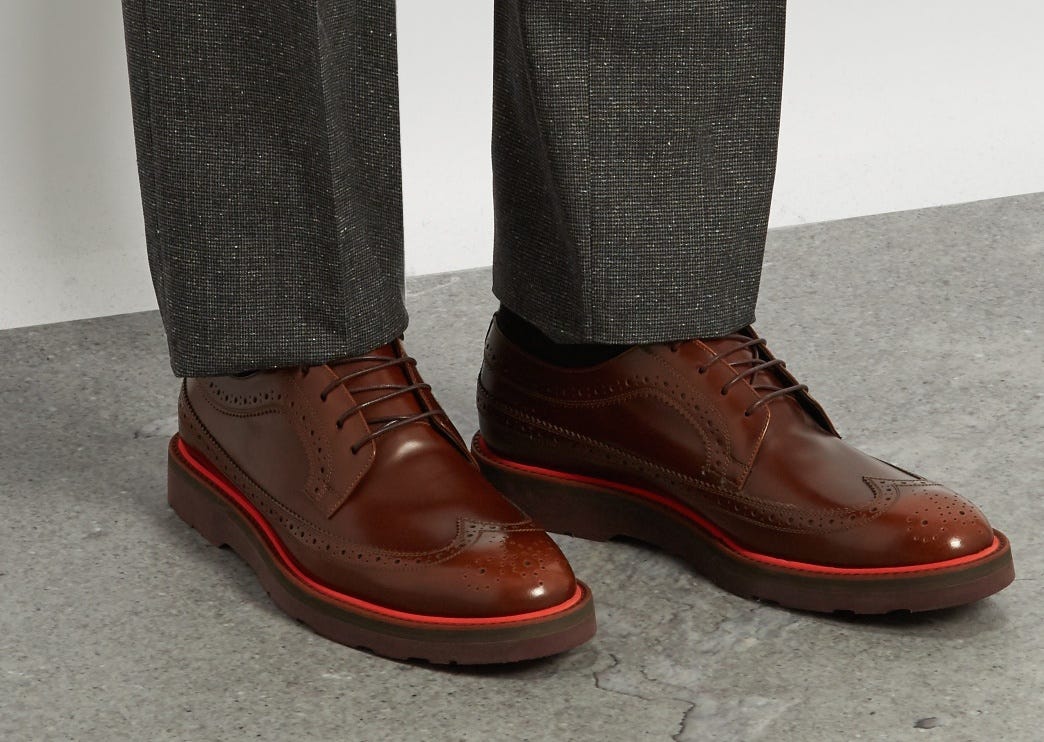 Shoes, specifically those of the lace up variety, aren't necessarily the first style that you would describe as colorful. Sure, you can find a pair here or there in maybe a forest green, deep navy or burgundy, but I'm sure you're thinking, "it would be a smarter investment to purchase a more neutral pair that I will wear all the time," because you guys are pretty rational when it comes to shopping.
What if I told you that could have your smart, basic shoe with a touch of color, too? Well, you can. Whether you prefer a brogue, oxford or derby shoe, a bright contrast sole is sure to make your standard black or brown style stand out just enough that it can still be worn on the regular.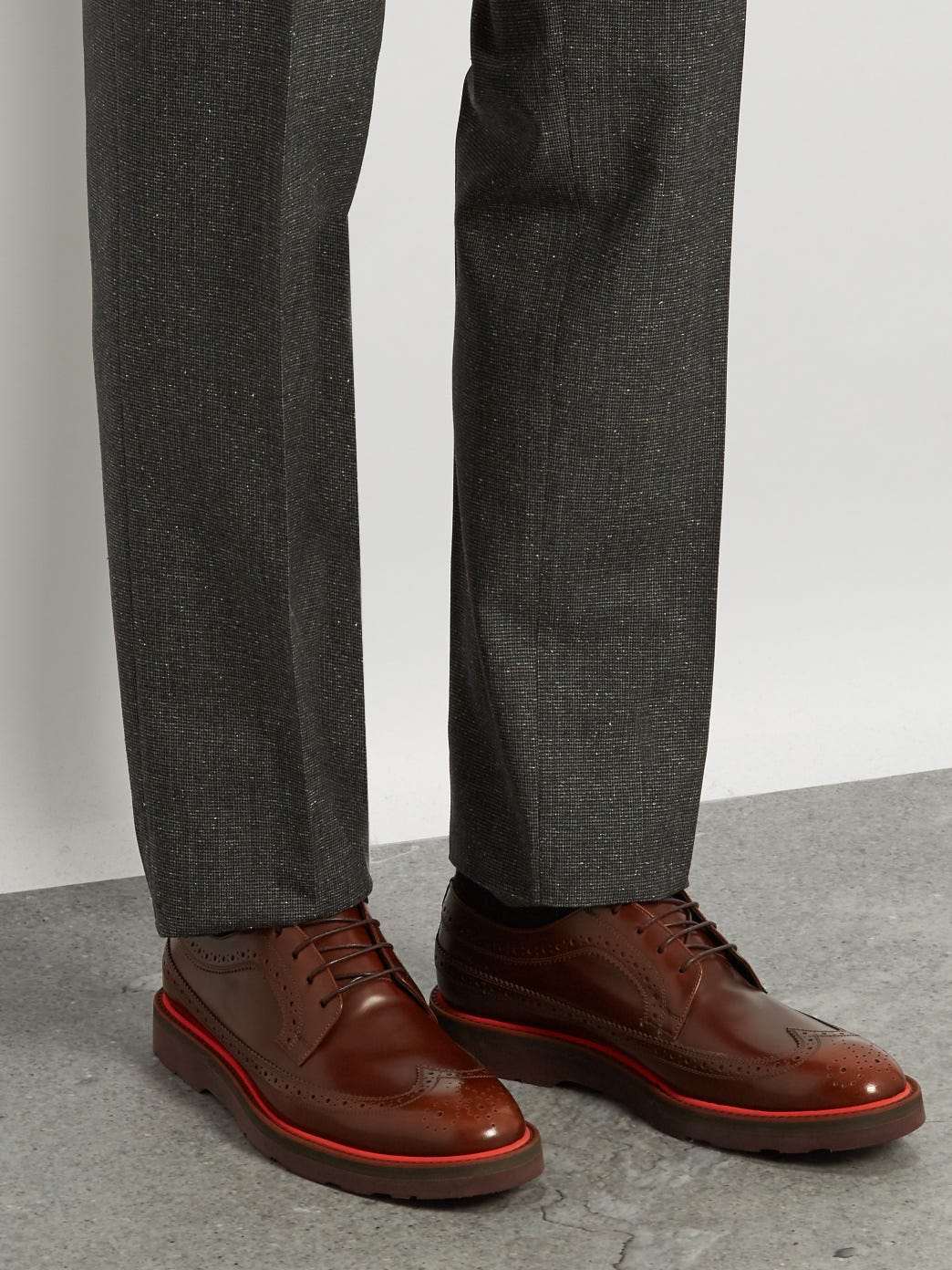 A bright, contrasting sole adds an unexpected pop of color to even the most basic outfit.
MONDAY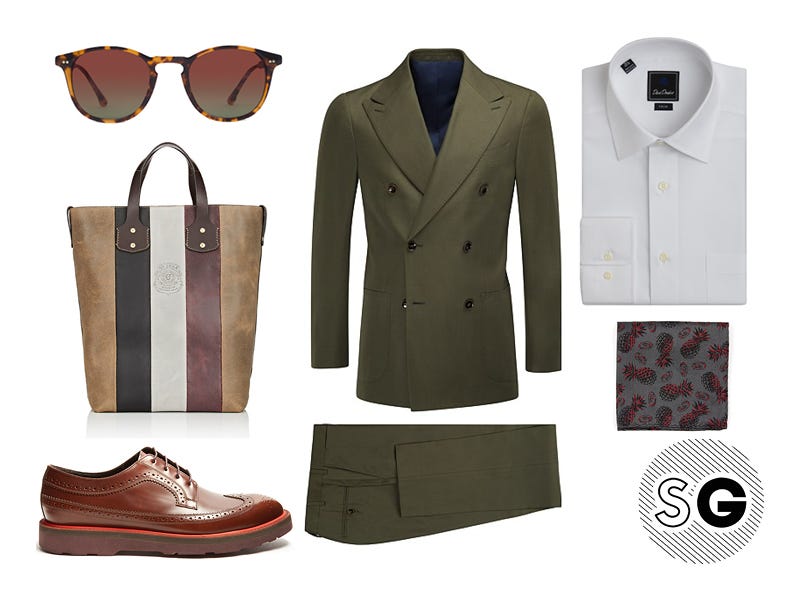 Suit: Suit Supply, $499 | Shirt: David Donahue, $135 | Pocket Square: The Tie Bar, $15
Sunglasses: Steven Alan, $185 | Bag: Ghurka, $675
Wear it well: Dial the contrast up to 100 by building an outfit around the complimentary color to your sole.
TUESDAY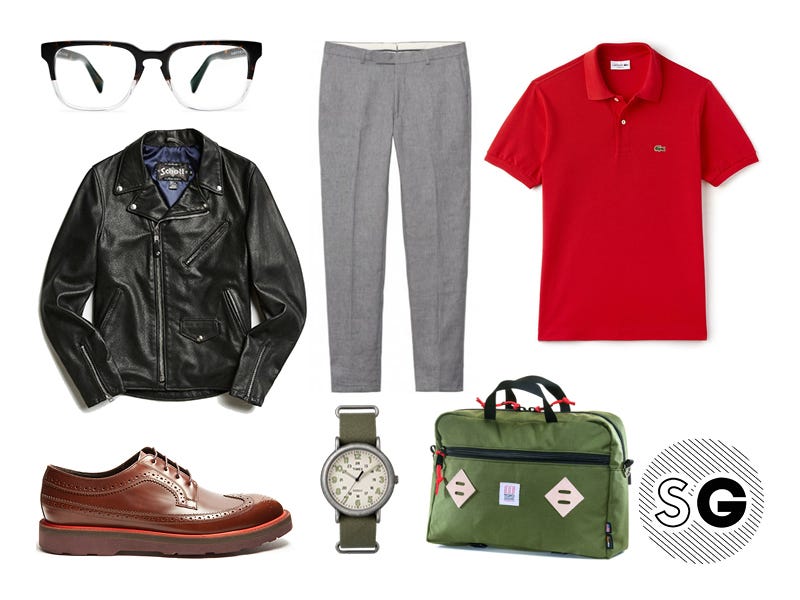 Moto Jacket: Schott, $699 | Polo: Lacoste, $90 | Pants: Gant Rugger, $275
Glasses: Warby Parker, $95 | Watch: Timex, $53 | Bag: Topo Designs, $149
Wear it well: Keep a polo and glasses from looking geek chic with a bad boy leather jacket and outdoorsy accessories.
WEDNESDAY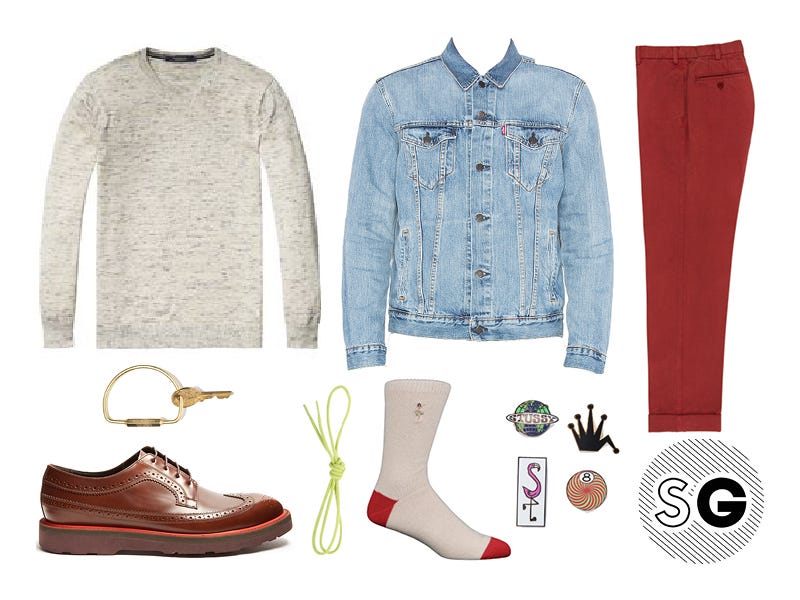 Jacket: Levi's, $88 | Sweater: Scotch & Soda, $ 115 | Pants: Sid Mashburn, $175
Socks: Anonymousism, $29 | Pins: Stussy, $30 | Laces: Cole Haan, $7
Keyring: M&U Co., $30
Wear it well: Why not reach for some pants that compliment your sole?
THURSDAY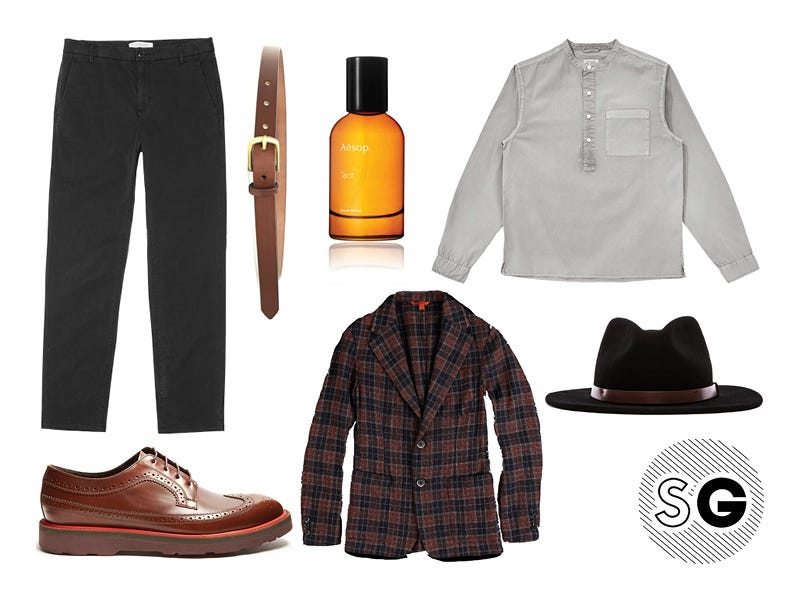 Jacket: Barena, $695 | Popover: Saturdays NYC, $135 | Chinos: Everlane, $68
Belt: Maximum Henry, $105 | Hat: Brixton, $59 | Fragrance: Aesop, $110
Wear it well: Find a patterned jacket that calls back to the color in your contrast sole – the distance between the two gives you a little wiggle room, so if it's not a perfect match, it's fine.
FRIDAY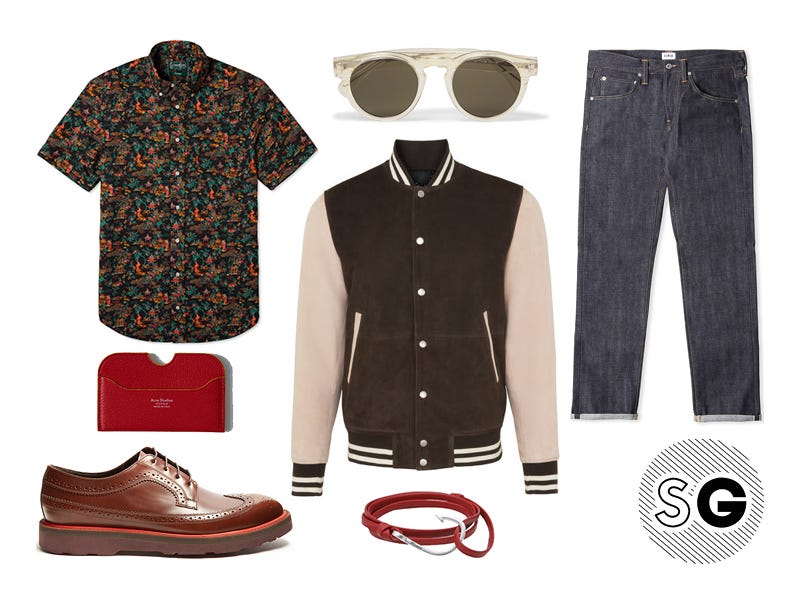 Jacket: Whistles, $789 | Shirt: Gitman Vintage, $180 | Jeans: Edwin, $171
Bracelet: Miansai, $79 | Sunglasses: Illesteva, $180 | Wallet: Acne Studios, $130
Wear it well: Make a thick cuff in a selvage denim to show off your shoes – the selvage stitch may even match!
Shop the post:
TELL ME,
WHERE DO YOU WEAR A POP OF UNEXPECTED COLOR?
Want to see more ways to wear the pieces in this post? See 5 ways to wear a leather jacket, cropped trousers, and a popover.

Like a phoenix rising from the ashes, Gabi Meyers went from Team SG's first-ever intern to a trusted fashion editor and stylist. She currently lives in Chicago with a very cute dog.