How to Wear Millennial Pink: A Style Primer for Guys
The color of the millennials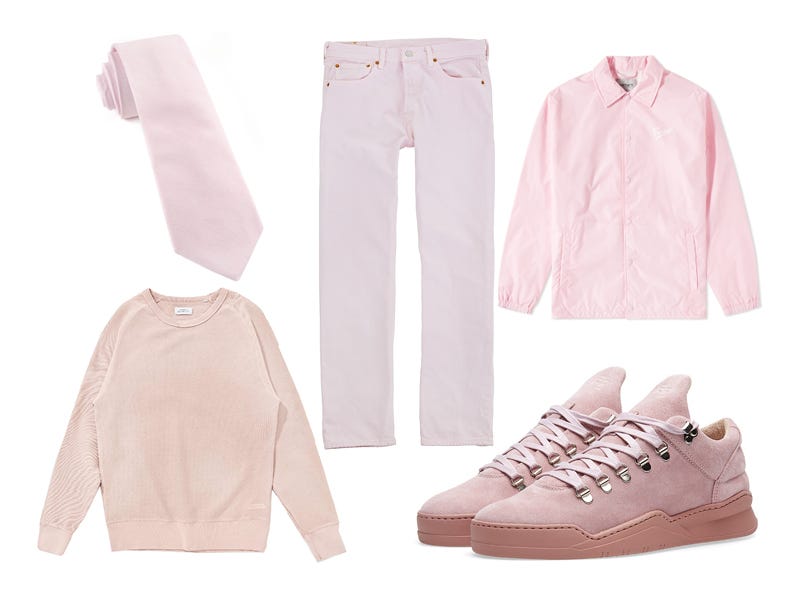 It's time, guys. The millennial pink train is leaving the station and you need to be on it. It's here, it's not going anywhere, and it happens to be a versatile and (surprisingly) universally flattering shade. It's just as easy to subtly incorporate into your wardrobe as it is in your girlfriend's Instagram feed. So, allow me to help you figure out how to wear millennial pink in your own wardrobe.
While I could have shown you 5 ways to wear a pink tee, it didn't feel as pivotal as other 5 Days, 5 Ways topics. The idea is that the hero piece is a worthwhile investment because you can wear it in a variety of situations, and it doesn't feel like a trend that is a waste of time, money and/or closet space. While I can't say that every one of you will need all five of these pieces, I can say that adding something in this shade to your wardrobe will give a fresh spin to your closet that will either a) still feel relevant or b) be so mainstream that it'll be as basic as beige in the next 1o years. It's that unoffensive of a shade of pink. I promise – I'm a millennial.
How to wear millennial pink: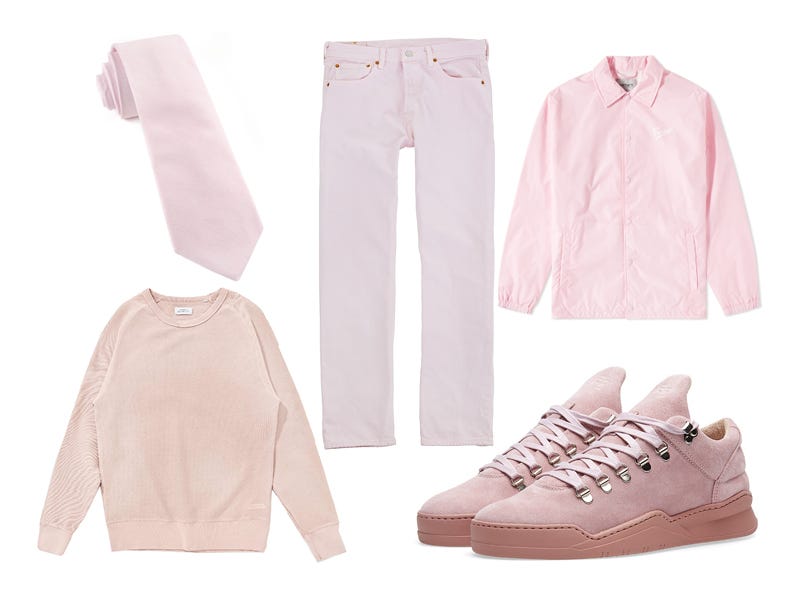 Millennial pink works as both a color and a neutral, and feels fresh yet expected for spring.
MONDAY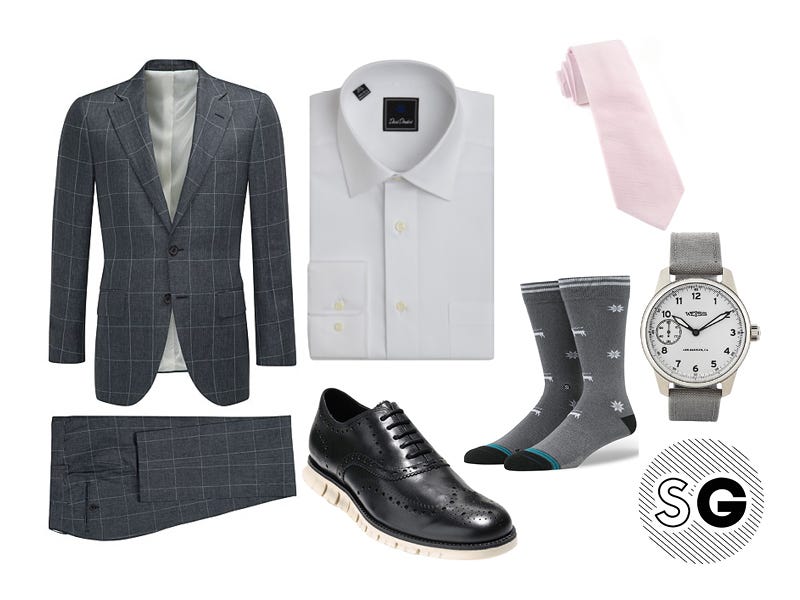 Wear it well: Add the slightest bit of Millennial Pink with a tie in an otherwise grey ensemble.
TUESDAY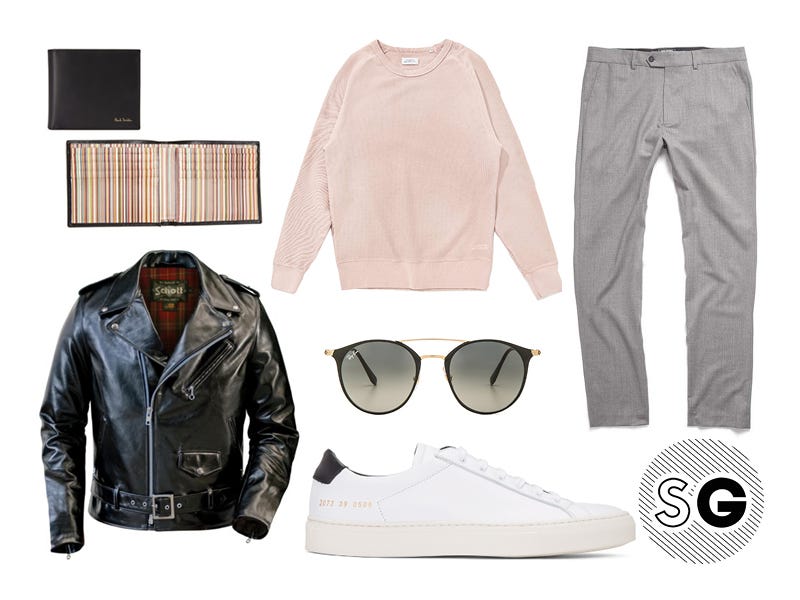 Wear it well: A pink sweatshirt under a leather jacket is an easy way to introduce pink on a larger scale.
WEDNESDAY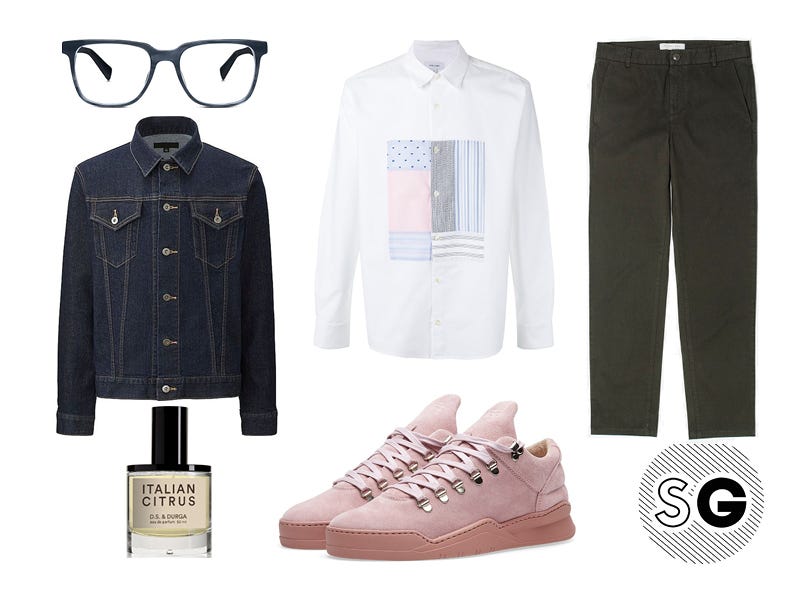 Wear it well: Millennial Pink kicks add a springy pop of color to an otherwise quiet outfit.
THURSDAY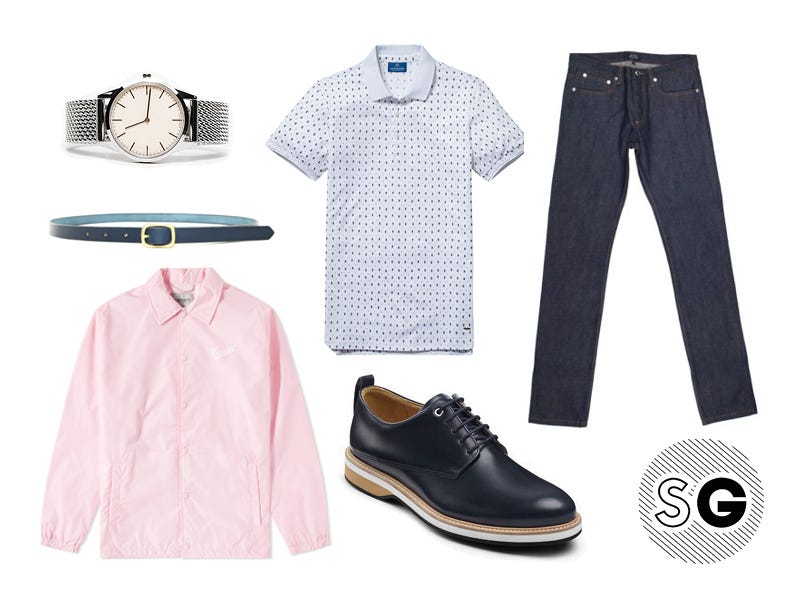 Wear it well: Pop an all blue outfit with a pink jacket for a more dynamic look.
FRIDAY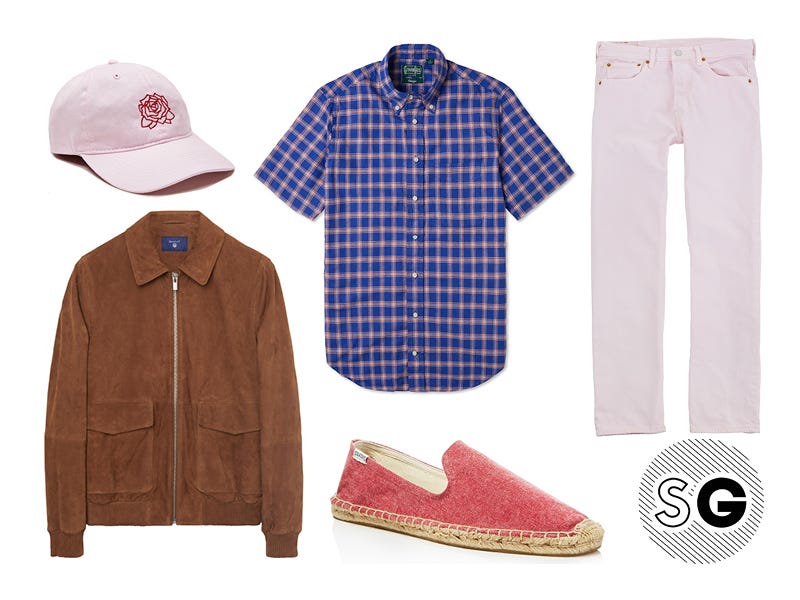 Wear it well: Pair pink jeans with a plaid shirt with a secondary color of pink or red.
Want to see more ways to wear the pieces in this post? Check out five ways to wear a leather jacket, polo shirt, and camp collar shirt.

Like a phoenix rising from the ashes, Gabi Meyers went from Team SG's first-ever intern to a trusted fashion editor and stylist. She currently lives in Chicago with a very cute dog.