How to Wear a Plaid Shirt
Why we're Mad for Plaid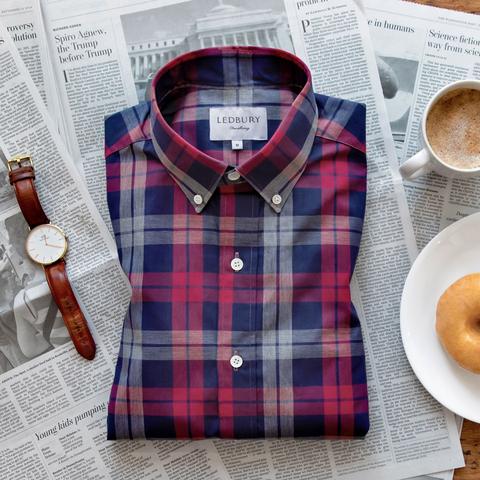 Anyone who grew up within driving distance of a mall (lol remember malls?!) holds a special place in their hearts for plaid shirts. Something about slipping into a Blackwatch button-up from American Eagle, or a wrapping paper-red flannel from Abercrombie & Fitch around the waist of your best bootcut jeans and Adidas Sambas made you feel ready for anything.
But what about how to wear a plaid shirt as an adult?
Well, it depends on the shirt. A sport shirt in plaid is perfect for the guy with a business casual workplace or a dressed-slightly-better-than-your-friends weekend look.
A plaid shirt in flannel, on the other hand, is inherently more casual. (Remember: plaid is a pattern, flannel is a fabric, so talking about a plaid shirt doesn't necessarily mean talking about the cozy fuzzy kind of shirt). When it comes to flannel, keep things more casual, like a girl you've been dating you're not quite sure you want to get serious with. You can head here to check out ideas on how to wear flannel in a stylish way. 
// Shop #SGapproved plaid shirts //
In the meantime, we're sharing outfit inspiration for how to wear a plaid shirt all week long.
How to wear a plaid shirt five ways:
MONDAY
How to wear a plaid shirt to the office:
SG Says: Keep it traditional for the office with a a sport shirt you can tuck into twill pants and some un-scuffed brown boots. We love this Ledbury casual sport shirt for dressing up or down (check out more on the VA-based brand here).
TUESDAY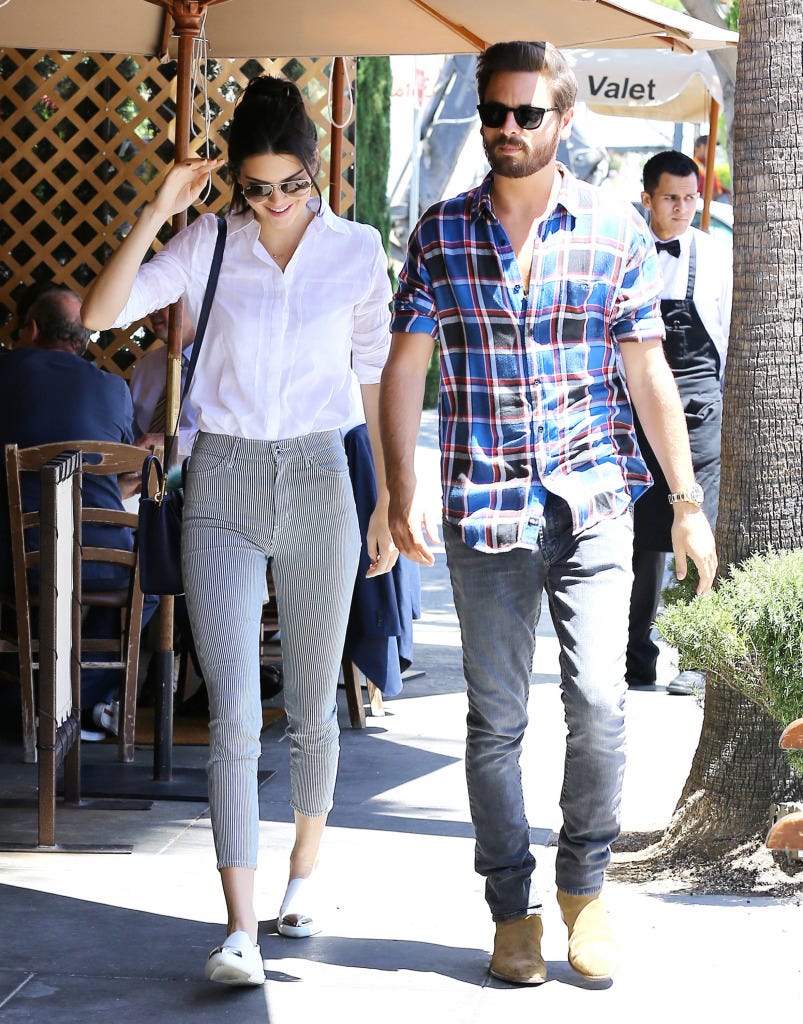 How to wear a plaid shirt on your day off:
SG Says: We don't condone his parenting style, but hot damn can Scott Disick dress. We love this bright blue plaid shirt with shots of red, black, and white. Pair it with chelsea boots and unbutton the top of your shirt, whether you're accompanied by your supermodel almost-a-sister-in-law or not.
WEDNESDAY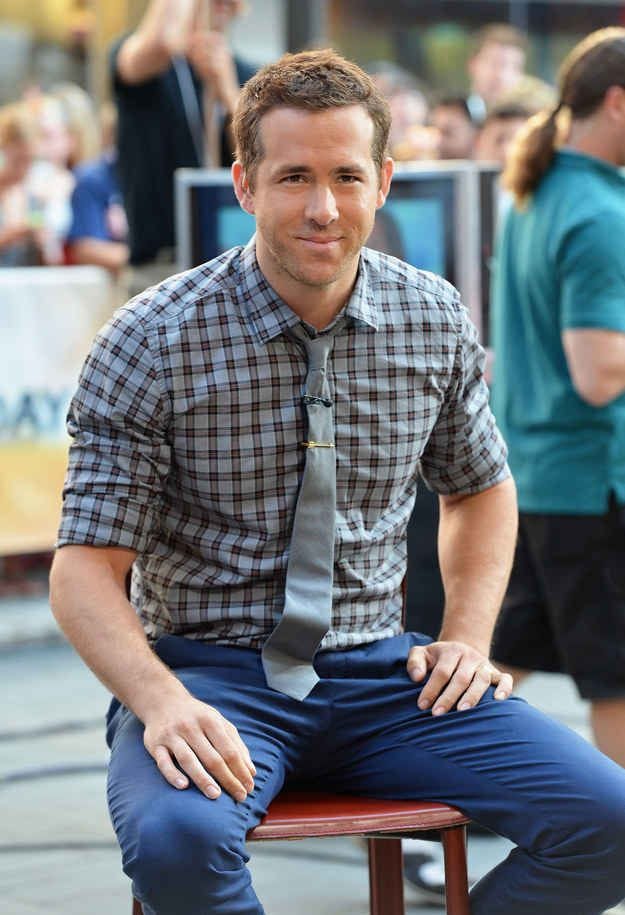 How to wear a plaid shirt on date night:
SG Says: Roll up your sleeves, like so.
THURSDAY
How to wear a plaid shirt to the bar to meet your buddies
SG Says: Aoff-duty jacket that really makes a statement means you can keep the rest of your outfit (including the color of your plaid shirt) more muted.
FRIDAY
How to wear a plaid shirt to meet your girlfriend's parents:
SG Says: Show them what a nice young man you are by tucking your shirt in and wearing a belt.

Like a phoenix rising from the ashes, Gabi Meyers went from Team SG's first-ever intern to a trusted fashion editor and stylist. She currently lives in Chicago with a very cute dog.