8 Cozy, Stylish Cardigans For Guys
The sweater for your sensitive side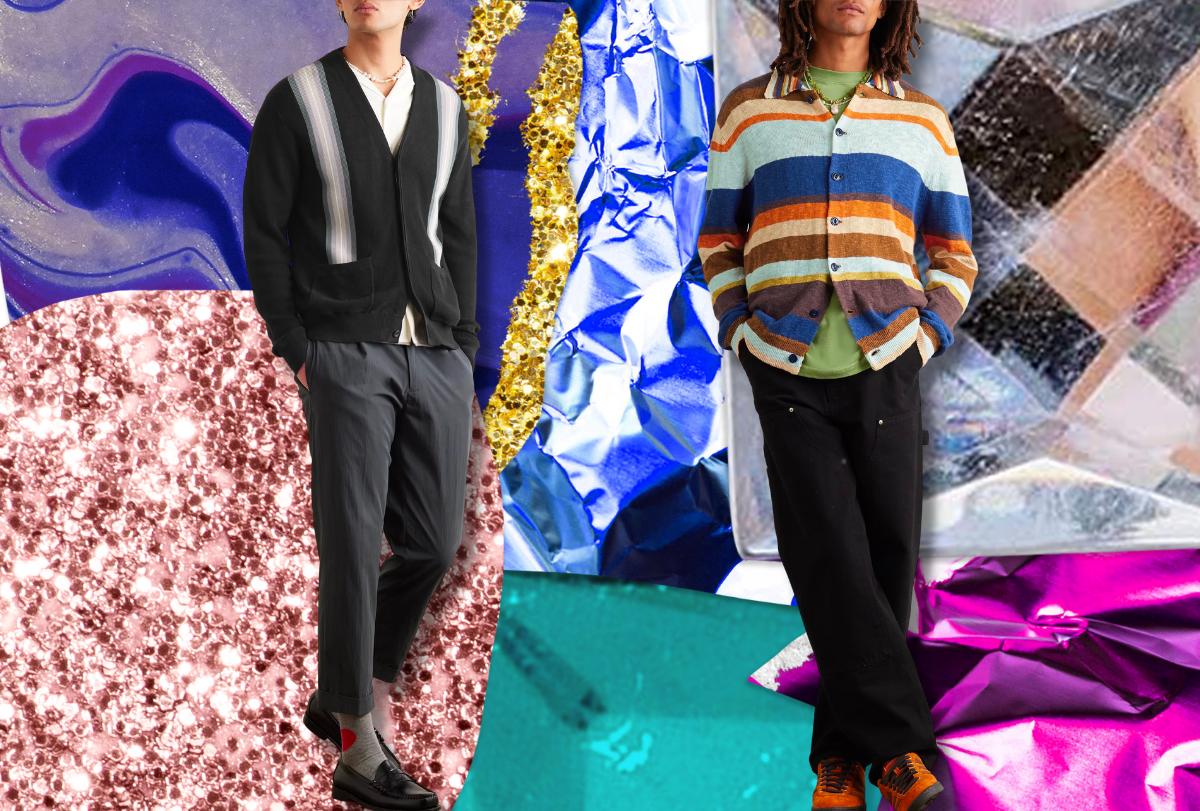 Guys, I'm here to tell you something important about your fall and winter wardrobes, so listen up. When you want to dress up your pants-and-whatever outfit? Well, cardigans for guys are your new best friend.
A cardigan is the lazy man's favorite sweater, and with good reason! You don't even have to pull it over your head.
Heck, you don't even need to button a cardigan if you don't want to (most of them anyway).
And as we move into winter—it's close, if not basically here already for a lot of us—you can pair a heavy-gauge cardigan with a light coat, and skip the heavy-duty jacket altogether.
At least for a little while longer, anyway…
Below, shop 8 cardigans for guys to wear this fall:
SG Says: A sturdy shawl collar cardigan remains the OG for guys. It's basically like wearing a light jacket, so you can pull it on over most anything and it'll look stylish.
Think: t-shirts, button-up shirts, wife pleasers… The list goes on.
On the bottom? Dealer's choice, though you might consider starting with this season's trendy wide-leg chinos.
Wear it at Thanksgiving, and the winter holidays, too.
It's a total ::chef's kiss:: cold weather staple.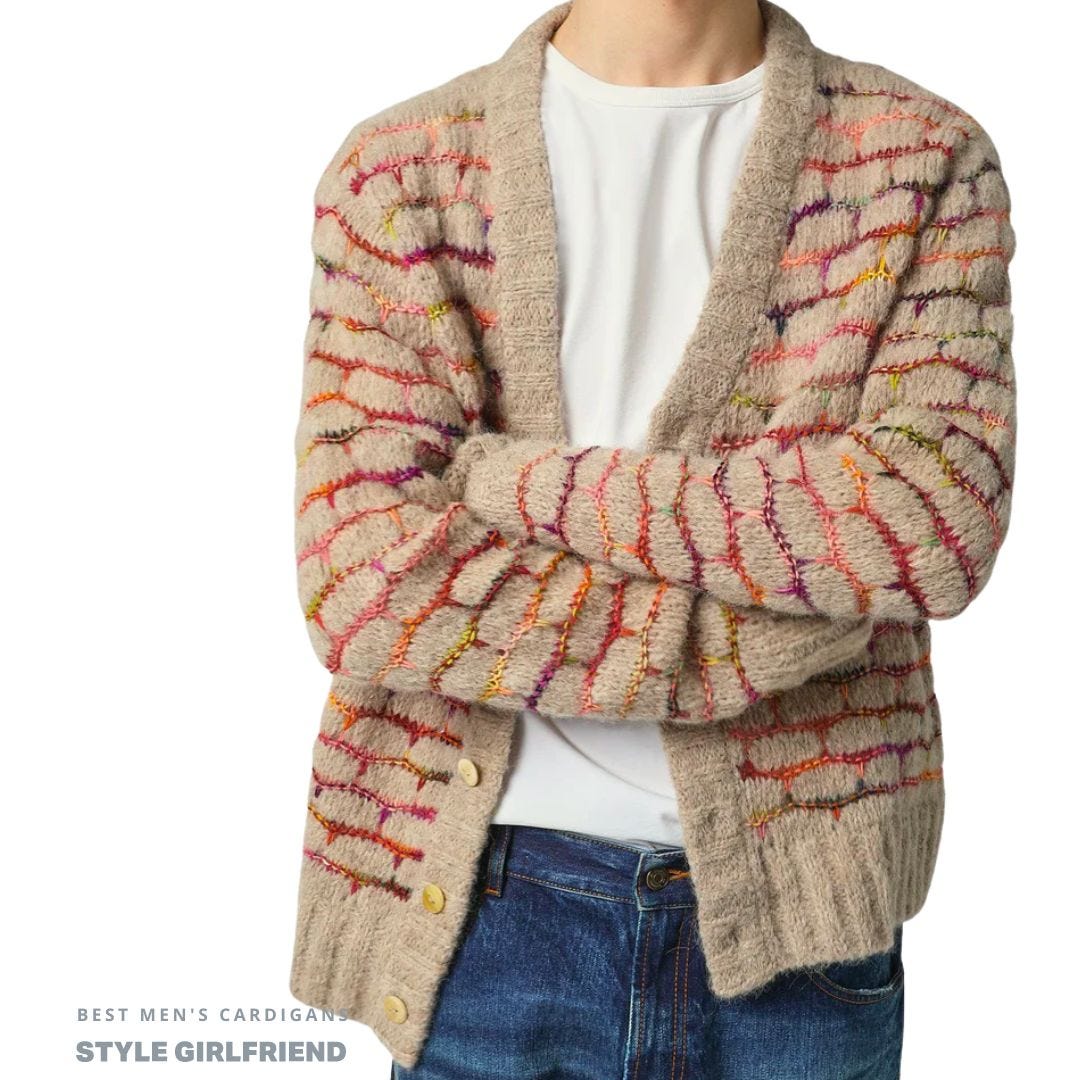 SG Says: I am here for this super-soft Alpaca cardigan from cool guy brand Corridor that looks like something the hot stoner from your high school would wear to class.
But just a quick FYI, I realize this sweater and the others on this list aren't inexpensive.
The good news is: so long as you opt for a well-made style with a neutral base like the number above, you'll have this baby for the long haul.
A well-made cardigan will be a "your kids will eventually steal it from you someday" keeper for your wardrobe.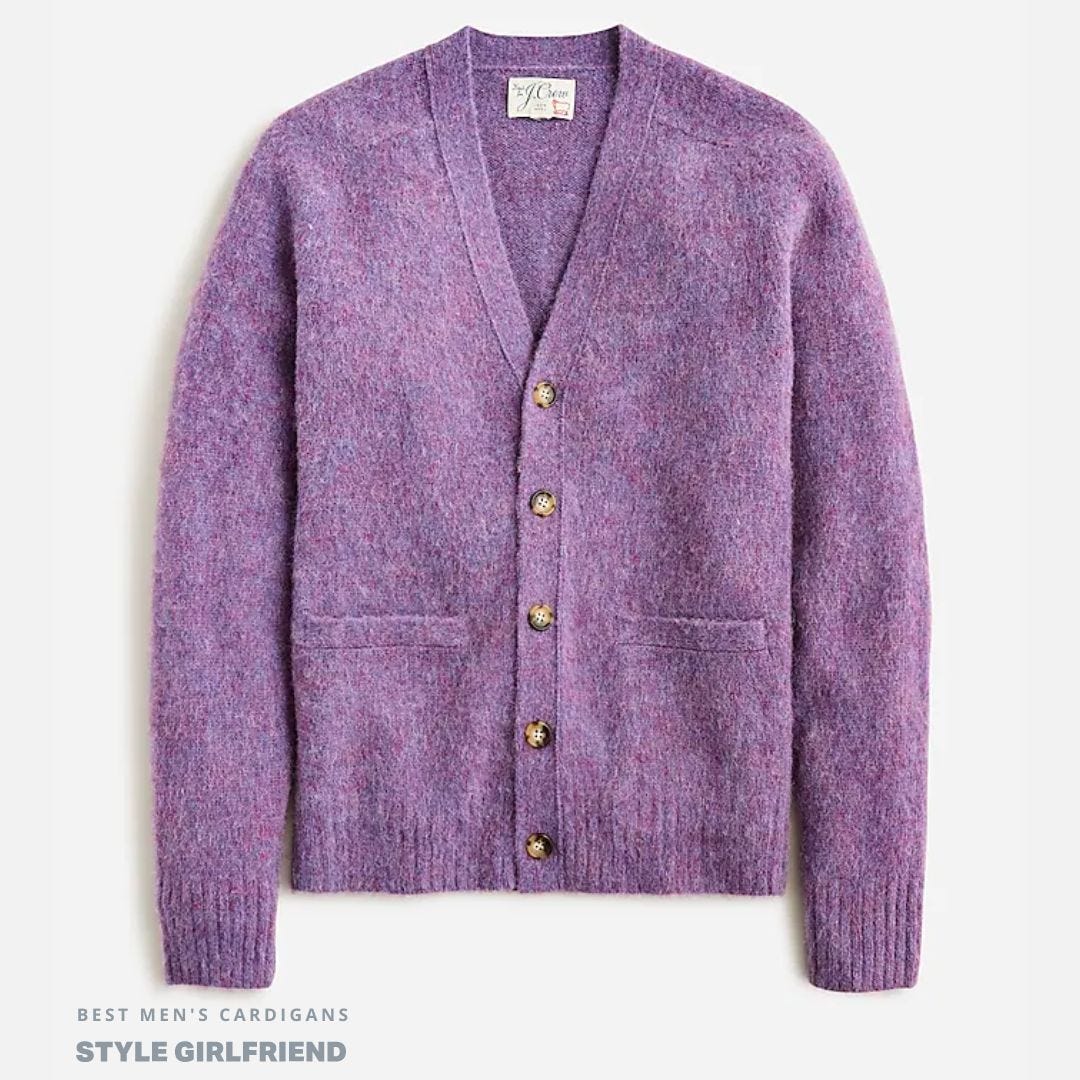 SG Says: If you want to push out of your comfort zone just a little, consider opting for a color that makes a statement all on its own.
Inject a little oomph into any fall (or winter) outfit, and use neutrals to pair the sweater back to plenty of items already in your closet.
Seriously, the outfit options are nearly endless with this J.Crew cardigan. Throw a denim shirt and white tee underneath. Or add a field jacket on top for warmth.
On the bottom, a pair of workwear pants would look trendy for a date night; you could also wear it with joggers and a cool pair of sneakers for a stylish, casual outfit.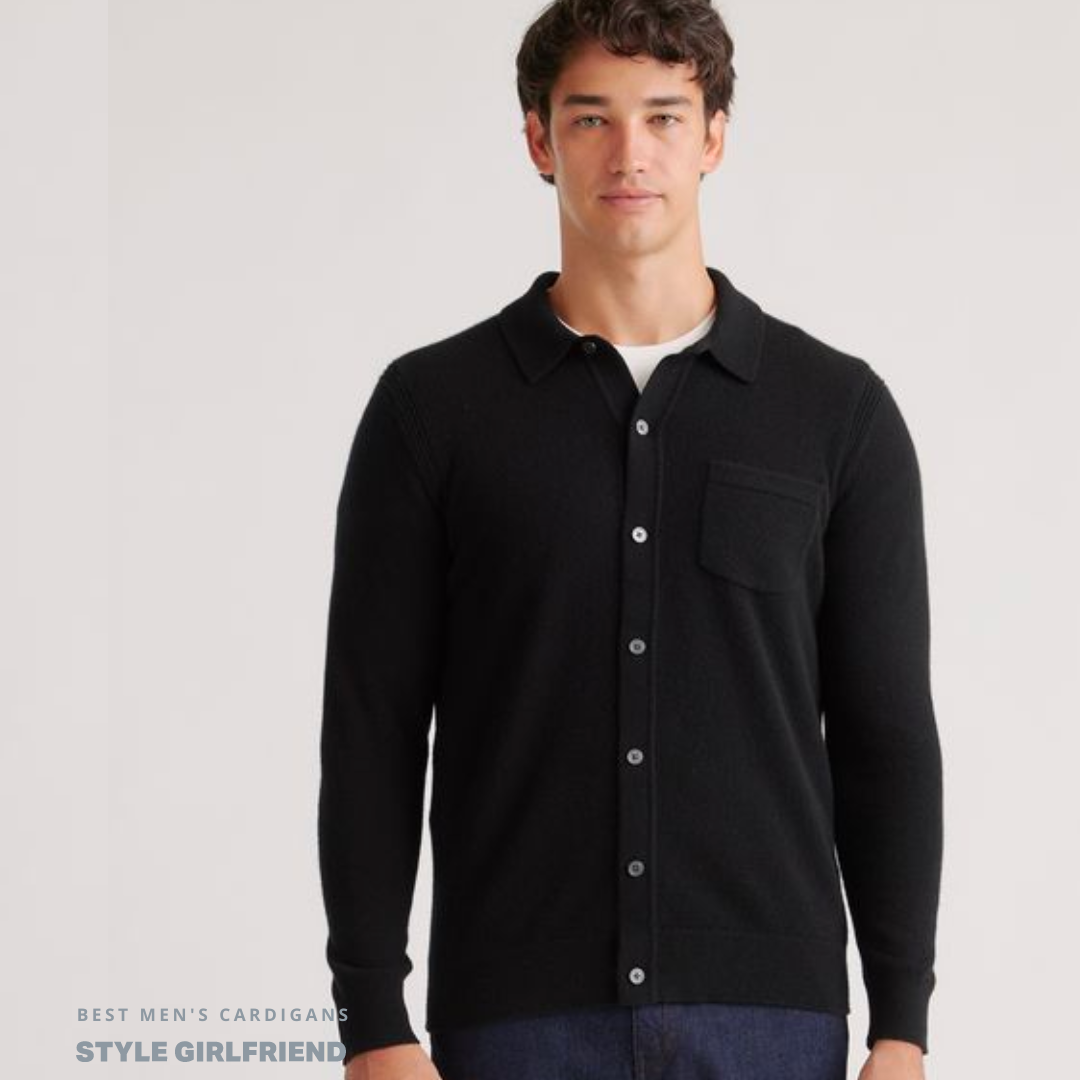 SG Says: I could easily see this black button-down cardigan from Quince becoming a fall favorite. You can wear it buttoned all the way up and treat it like a crewneck sweater, or open over your favorite t-shirt.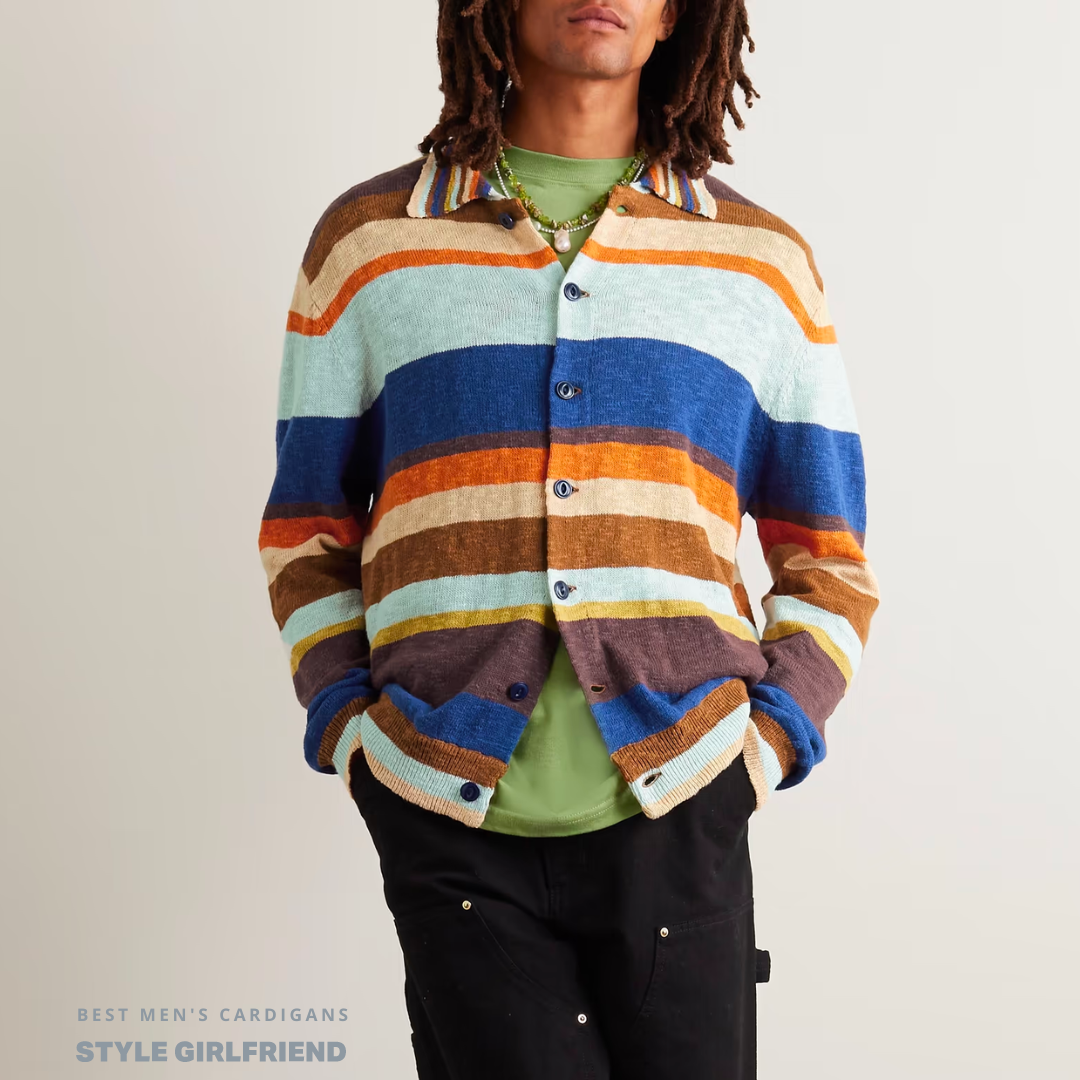 SG Says: Just to say it again…yes, this beige YMC sweater is expensive.
No denying that. But it's like the best song off Taylor Swift's 1989. It'll never go out of style, duh! (And yes, this counts as my plea to the universe that October 27 hurries up and gets here already).
This cardigan is knitted from breathable cotton and has a relaxed fit, pairing well with baggy jeans or a looser-fit chino.
RELATED: The Best Men's Turtlenecks and How to Wear Them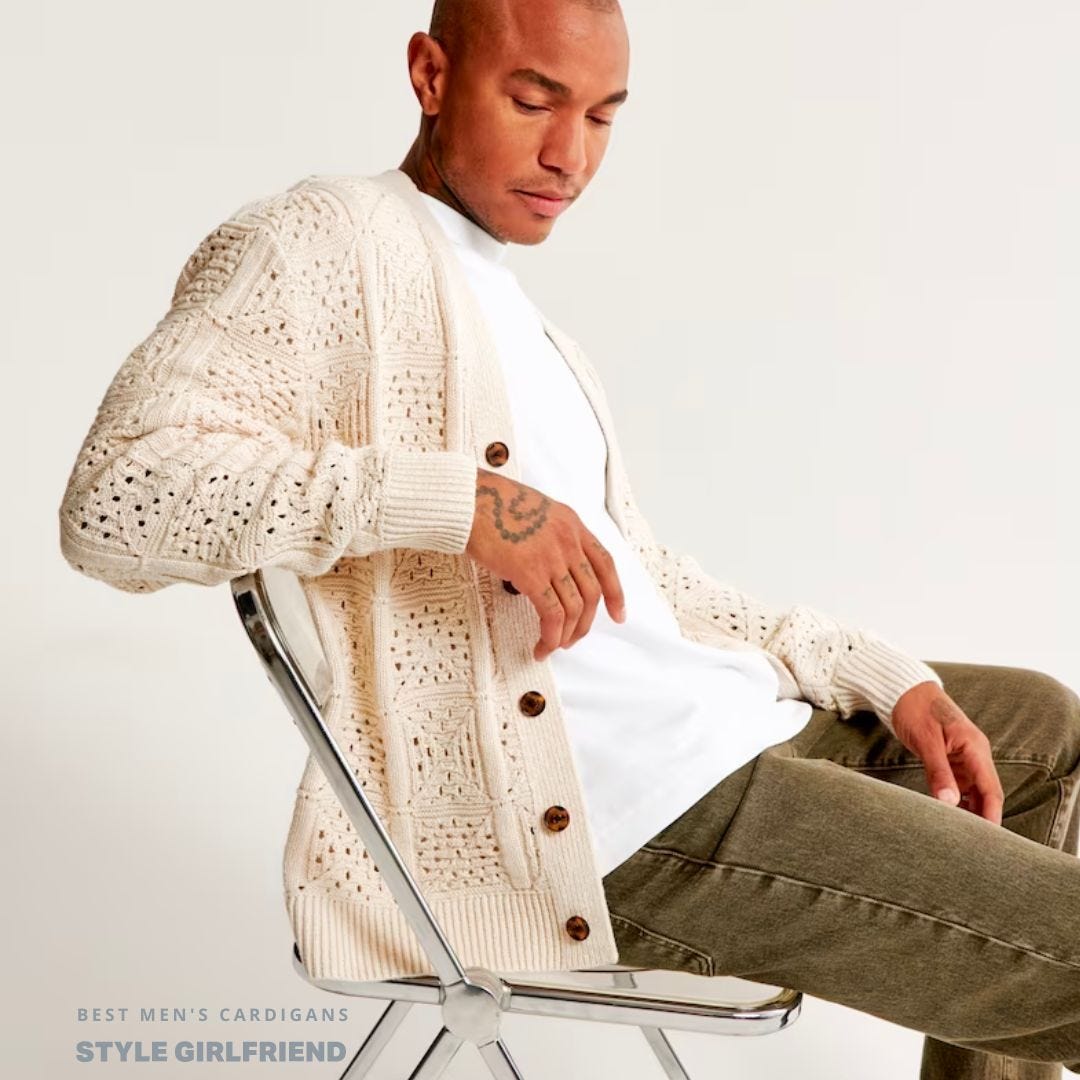 SG Says: Beep beep, mega-serious trend ahead!
This crocheted cardigan would impress everyone on your next WFH Zoom call, or a first date meet up for drinks or coffee.
If you live somewhere warm all year, it would also be great for an appearance at Thanksgiving for a "dressed up on top, sweats on the bottom" vibe.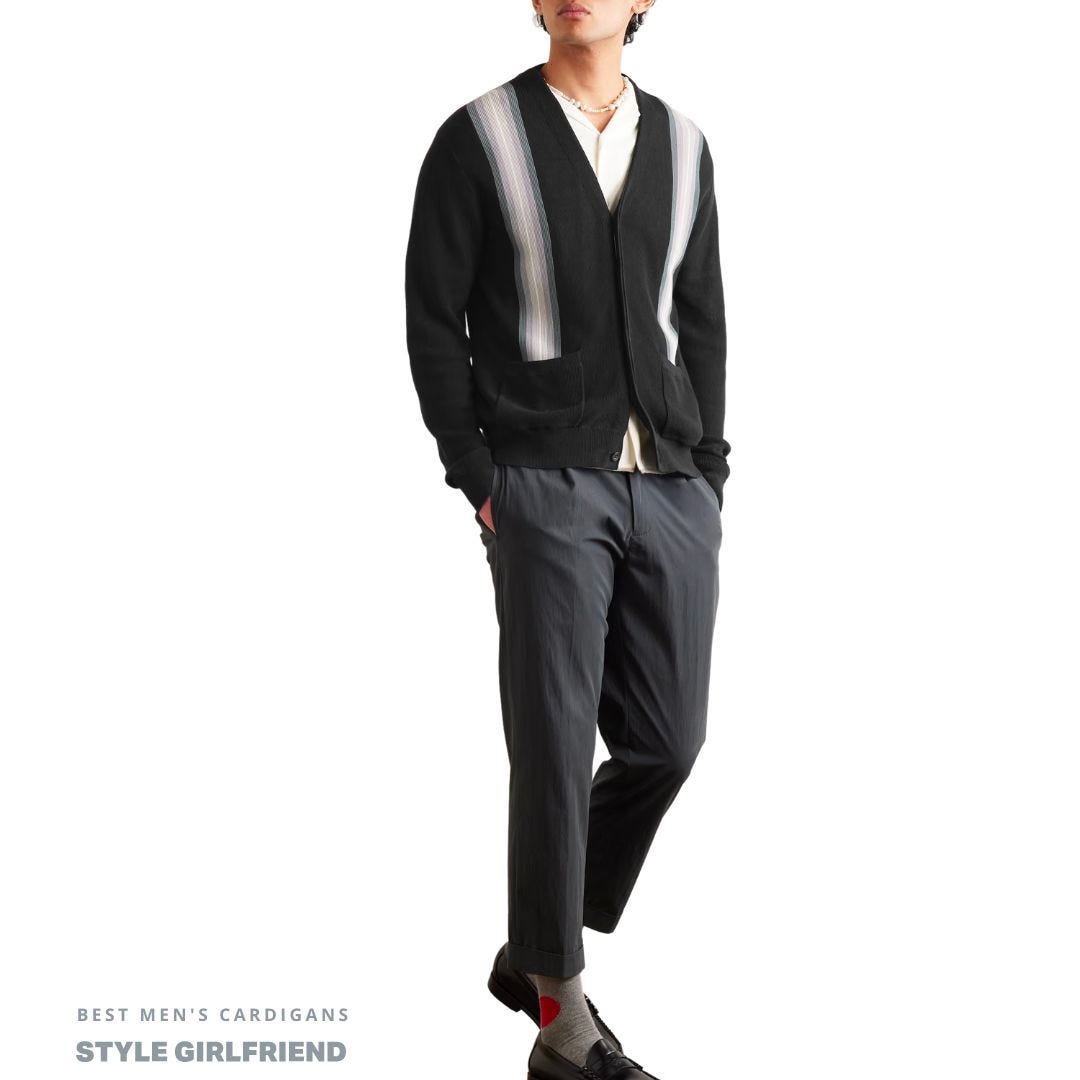 SG Says: I love this boxy cardigan from British brand, Beams Plus.
It feels like a cross between a high school letterman's jacket and your coziest sweater. The slouchy, dropped shoulders in a light cotton-blend would work for WFH or any weekend look.
Great when you want to feel a little trendy but still feel as comfy as hell.
SG Says: Another easy style that does all the heavy lifting for you.
Whether you pair this sturdy style with an OCBD and chinos or a t-shirt and jeans, get ready for the "Well don't you look stylish" compliments to start rolling right in.
// Shop more #SGapproved cold weather layers //
>> Round out your shopping list with our roundups on light jackets, heavy jackets, and sweaters >>
Taylor Davies splits her time between NYC and Sun Valley. She loves writing about menswear, overpriced martinis in dimly lit hotel bars, and cross-country skiing. Not necessarily in that order.