A New Style Girlfriend
Introducing a leveled-up site
Excited to introduce a fresh look for Style Girlfriend, guys! For our loyal readers, you know I'm always looking to improve the SG experience – from sharing a wider variety of outfit ideas that fit your lifestyle, budget, and body type; to new insider intel on what women really want from the men in their life; all the way to even easier shortcuts to living with great style. That commitment to constant improvement means our lovely, yet suuuuper jankily-built online experience has been in our sights for quite awhile.
I loathe to even tell you, but this process began almost a year ago. How nuts is that? Women be taking forever to get ready, amirite?!
But it's here NOW, and that's what matters.
Take a look around the new Style Girlfriend and see what's new and (hopefully!) improved: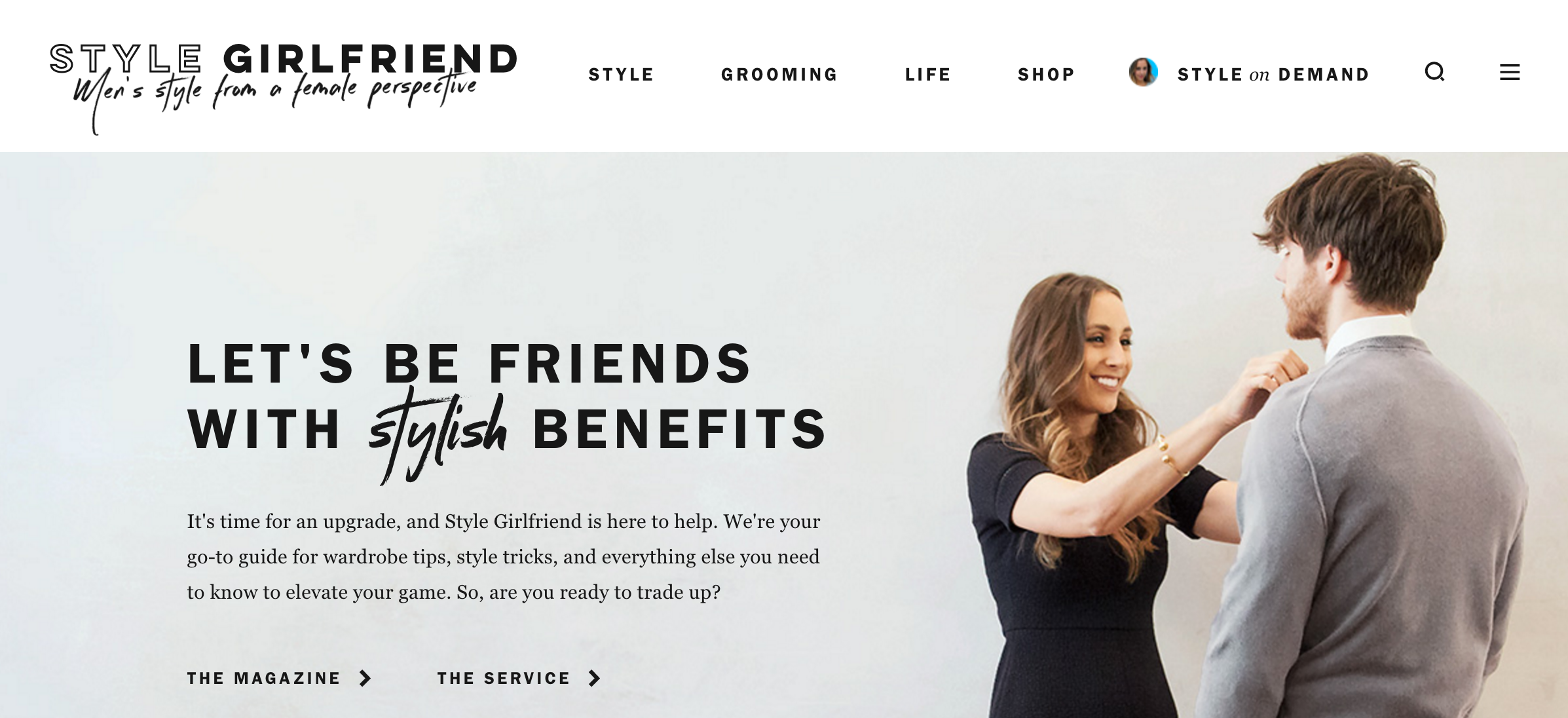 Easier to Navigate Content 
This may be more inside baseball than you're looking for, but we reorganized the site's navigation to make different topics easier to find. Categories are now sub-categories. Sub-categories are now tags (but the sun comes up, and the world still spins).
You get the idea. The goal was to inch away from "teenager's bedroom" and closer to "Dewey Decimal System" on the spectrum of organization.
The evil genius is that it won't LOOK all that different—the top nav is a little cleaner, and you should spot more things on the homepage that feel fresh—but if we did our jobs right, you'll see much more of both the new and older-but-still-relevant stories that deserves your stylin' eyeballs.
There's so much great stuff on Style Girlfriend that was getting buried, and the search bar on the old site turned up approximately 0.00% useful results. This is a huge improvement that we're excited about and hope you are too.
A "SHOP" page that's more fun to shop 
We've overhauled SG's "Shop" section to better reflect how you—a living, breathing man—actually shops online. We were aiming for curated simplicity, and (I think?!) we nailed it.
You can now sort by item (shirt, pants, jackets…), while a variety of price points ensure you can find something that works for you. Easy breezy, right?
Like before, we promise NOT to stuff everything sold on the internet into this page. If we think you need it, it's in there. If it's not essential to your wardrobe, it's not.
Find your Favorite Member of Team SG
Beyond better bucketing for the articles themselves, we've made it easier to find the authors of those articles. A glaring shortcoming of the old site was that—unless you subscribed to Style Girlfriend through an RSS feed—you had no way of knowing who wrote what until you got to the bottom of the article and saw the author bio. So you might be reading something thinking it was by me (Megan), only to read "Growing up in the Pacific Northwest, I…" and realize it was Taylor all along. And so on.
I love that we have such a unique set of voices on Style Girlfriend today—from Gabi giving you the millennial hot take on everything from souvenir jackets to cargo shorts (still can't handle that they're back..sorry Gab), to Jen making sure your home looks as good as you do—and I want to be sure everyone's getting the love they deserve.
Work with us!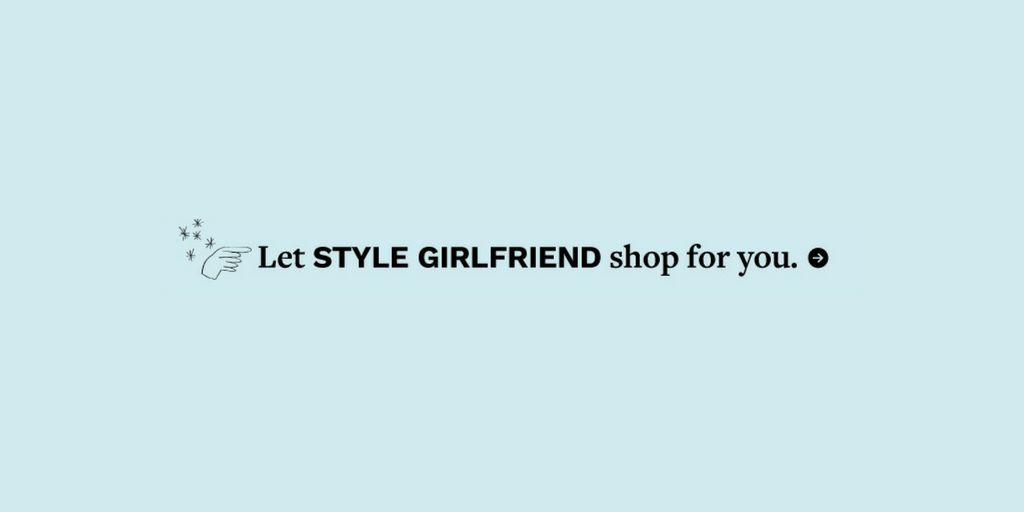 If you've been paying attention, you know we quietly launched an on-demand, online service aimed at providing you with truly personal shopping support.
We're always thinking about how to make Style Girlfriend even more helpful (no seriously, it's why I always keep a fresh supply of Melatonin in my medicine cabinet…y'all keep me up at night), and I'm super psyched at being able to now offer hyper-personalized support powered by the Style Girlfriend team. 
Nothing gold can stay 
So, is the new Style Girlfriend the final Style Girlfriend? No, of course not. At the end of the day, the site is—like me! like all of us!—still a work in progress. If you spot something that doesn't make sense, or if you're still having trouble finding the stuff you wanna see, tell us. Please.
A huge thanks to our agency partner, Exsite, for helping us make this new site a reality. See more of their handiwork here, here, and here.
TELL ME:
WHAT DO YOU WANT TO SEE FROM THE NEW SG??
Sign up for the the Style Girlfriend newsletter, and get stylish tips and shopping picks delivered right to your inbox.