Date Night: SG's Got Your Next Romantic Evening Covered
The only thing cheesy about this date is the grilled cheese you'll be eating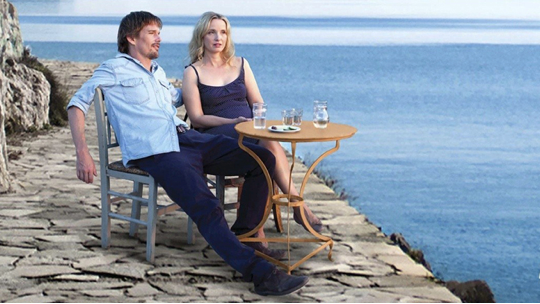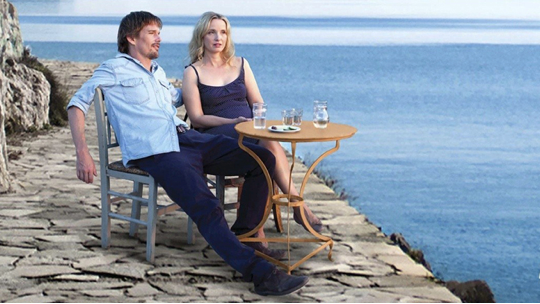 What if we told you the most romantic date night could also be the easiest to plan AND keep your bank account intact? Whether it's your first date or you've been married for 20 years, this is a "no fail" kind of night. That's right – we're talking the homemade dinner.
We were inspired by a series of movies for this one. The Before Sunrise trilogy by Richard Linklater has been dubbed a modern classic for its naturalistic take on romance – from its blossoming and beyond. The films take place mostly in real time, meaning the plot doesn't give the characters a single moment to waste – no waiting X amount of hours (or cough days) before texting the other back, or waiting X dates to make a move.
What's this got to do with your next date? Well, without giving too much away, the first installment, Before Sunrise (1995) starts with American college co-ed Jesse (Ethan Hawke) wooing a lovely French girl named Celine (Julie Deply) on a train from Budapest to Paris.
They end up hitting it off and getting off the train in Vienna, where they spend the evening walking around until Jesse's flight back to the US departs. Nothing elaborate, just two people talking (and falling in lov-v-v-e).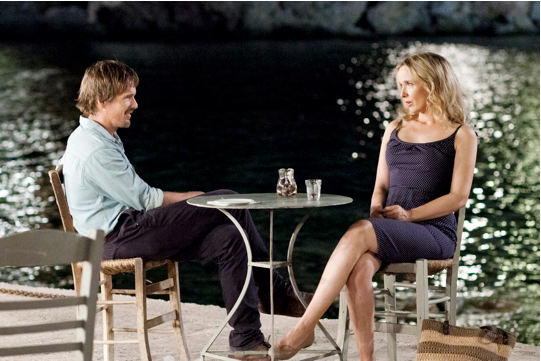 It goes to show, an exotic backdrop, an elaborate plan, a sh*t ton of money…none of it is required for a romantic evening with a beautiful woman.
Below, some Style Girlfriend-approved tips for a successful date night, inspired by Jesse and Celine's extraordinary, ordinary first date:
What to wear:

For a night in, you can have great style, while looking comfortable. A chambray shirt and dark jeans look sharp on every guy. Invite her to take her shoes off when she comes over, so she feels comfortable too.

Where to go:

Nowhere! Sometimes the best date nights keep you close to home (though, if you've got kids, make sure they're  nowhere in sight. We know you love 'em, but they're not exactly adding to the romance factor. Tell 'em you love 'em..then ship them off to grandma and grandpa's for a fun sleepover!)

What to eat:

You don't have to be a great cook to invite your girl over for dinner (or treat your wife to a stress-free date night). You can bring home burgers from your favorite joint, and lay out a blanket outside in the backyard. Or, heck, make grilled cheese, and serve it on the good china, with a tablecloth set out like you've got something to celebrate (what's better to celebrate than love?!), and pop a good bottle of wine. Everything's classier with a nice bottle of wine – even grilled cheese. This night is about ~romance~, and nothing is more romantic than simplicity and intimacy.

About that wine:

Here's a useful guide if you might need some help. Pro tip: If you have any friends who've done time working in fancy restaurants, they will definitely be able to point you in the right direction. If you're making grilled cheese, pick the wine based on the cheese you're using.

Lip balm

Kiss her
Want to pull it off? Try these pieces:
Shirt: J.Crew / Overshirt: Hank / Jeans: A.P.C.
Lip Balm: Kiehl's / Apron: Sandqvist / Blanket: Pendleton
Socks: Happy Socks / Panini Grill: eBay / Watch: Shinola
Belt: Allen Edmonds / Shoes: Banana Republic
Want to see more date night accoutrements for your kitchen? Check out our Cooking Essentials collection.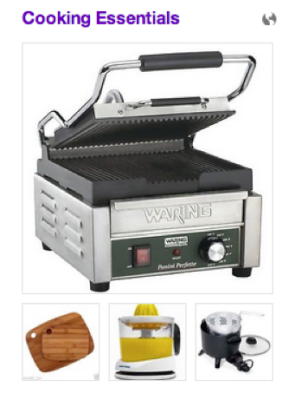 Tell Us:
We love a guy who cooks. Have you ever cooked dinner for your girl? How'd it go?
The Style Girlfriend eBay Collections were curated as part of a collaboration with eBay. Be a part of eBay's "Curate for a Cause" initiative for March of Dimes. If your collections are part of the #ImBornTo campaign, you'll be entered to win. Find out more here.