Menswear Blogger Spotlight: Peter Nguyen of The Essential Man
{GIVEAWAY ALERT} Friends of SG on IG
Ah, the menswear community. Where once a week we get together and play euchre at the rec center, debating tie widths and comparing notes on pant breaks.
Just joking about the rec center (though I'd be IN for that weekly euchre game, guys), but it's true that there's a super-talented, super-friendly group of guys right here in NYC who write about men's fashion and who I'm inspired and encouraged by every day. As such, I wanted to share with you guys some of those folks so you can get to know them and be inspired, too. I'm obviously very happy that you read Style Girlfriend to get the female perspective on guys' style, and that you trust us to take the leg work out of dressing well in brands and items your friends and co-workers might not be wearing. but there's more to menswear than just SG.
First up? The Essential Man. Peter's a pro stylist who's got great ideas on building a wardrobe you can feel confident wearing. He even wrote a guest post for Style Girlfriend not too long ago!
Check out some of our favorite posts of TEM posts below, then head over to Instagram for a fun giveaway between our audiences.
Catch up with friend of SG, Peter Nguyen of The Essential Man:
"If you asked my girlfriend about our first date, she couldn't tell you much, except for one thing — the shirt I was wearing." From snap judgments to the "perfect girl hypocrisy," we love Nguyen's narrative about the blurred lines between first impressions and improving your style.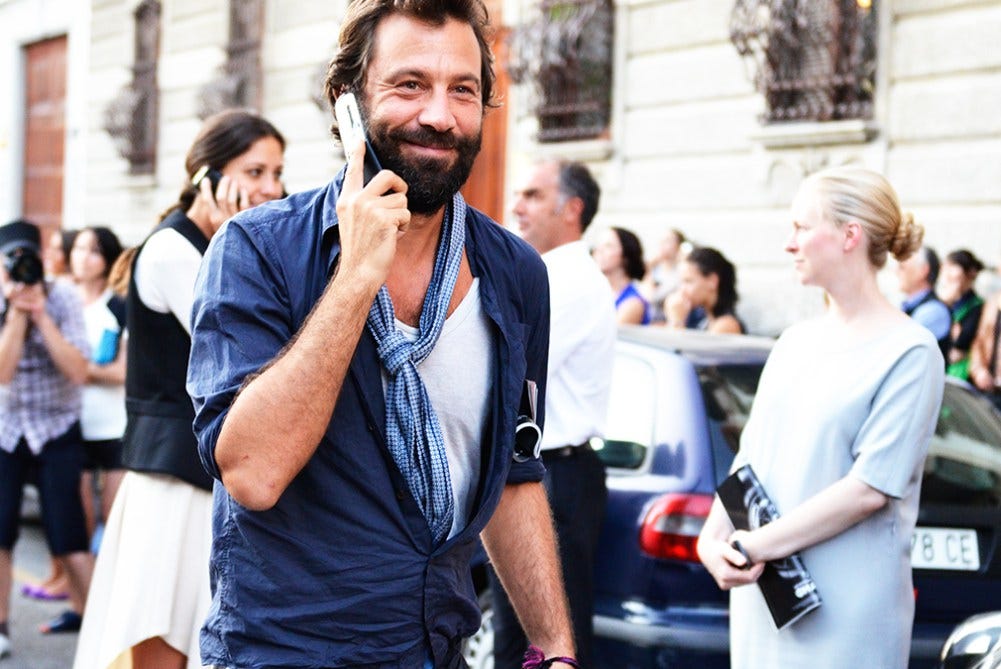 Thinking outside of tank tops and shorts? We're very into that. This massive guide shares 13 must-have essentials along will pro tips on staying cool in the heat.
Excessive wardrobe, you've met your match. Nguyen shows you what he bought to pare down his wardrobe (including links!), so you can easily get in on the minimalist style train.
Don't forget to head over to Instagram for a chance to win some #SGApproved swag. Free stuff. It's Friday. What more could you want?
TELL ME:
HOW DO YOU SURVIVE HOT WEATHER IN STYLE?