Guy Grooming: Hair Removal For Men
Here's what you need to know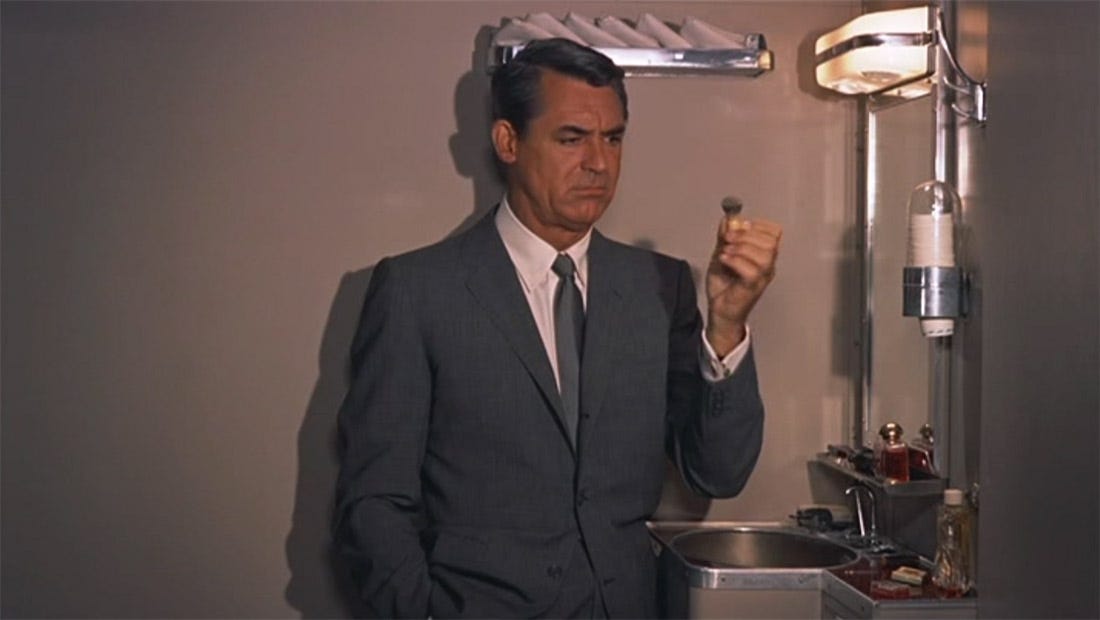 In the past few years, grooming has become an equal opportunity exercise in vanity. Metrosexuals walked so y'all could run. Yes, it's finally (finally!) considered "okay" for a guy to be proactive about his grooming and skincare habits. And if waxing was the last wave of "Can I do this?!" grooming queries we heard, questions about laser hair removal for men is certainly the next.
I checked in with Melissa Cavanaugh, owner and co-founder of Pulse Laser & Skincare Center in New York City, to get the skinny on the procedure that offers permanent hair removal by targeting the pigment in hair follicles using laser light energy. The company's laser hair removal male clientele has grown from 2% to 20% in the past year alone, so it's pretty clear some of you are doing it.
Here's what I learned about laser hair removal for men:
1. It's not just for backs anymore.
Backs, shoulders, and chests are still the most requested hair removal spots for guys, but lasers now have new targets too. "It's really common for men to treat the backs of their necks, so they don't have to get as many haircuts," said Cavanaugh. What else? Hair on ears, armpits, and even knuckles.
2. It goes beyond a mid-life crisis.
"I have great clients as young as 22 and as old as 60 come in for treatments," said Cavanaugh. I wonder if there's a senior citizen's discount?
3. Stepping through the front door can be the most painful part.
Who hasn't seen The 40-Year-Old Virgin? Thanks to the movie's memorable waxing scene, most of us know that hair removal is a strange mix of embarrassment and pain. "The first time a male client comes in, they can be quite shy or nervous because they're not sure what to expect," said Cavanaugh. "But after the first treatment is completed, they definitely treat it just like any other service they would do to maintain their appearance."
4. It's a good thing guys don't handle childbirth.
Though I had a pretty good guess, I couldn't help but ask: who flinches harder during treatments, men or women? Cavanaugh confirmed my suspicion. "Unfortunately, the guys handle the pain much worse than the ladies do! It's funny, because laser hair removal is not extremely painful  – I compare the feeling to a rubber band snap, and most female patients find it much more comfortable than waxing or tweezing. But men aren't as accustomed to the whole 'pain is beauty' routine!"
5. We're in the back of your mind when you sign up.
Cavanaugh said that women – or sometimes, simply the idea of a woman – often provide the push guys need to elect for laser hair removal. "Some guys need a little prodding in order to get the treatments started, but it's usually something they're willing to do and they get excited to tell their significant other about it and show off the results." She also sees plenty of guys who hope a smoother physique will help them on the dating scene. "I've had many clients come in and tell me they've felt self-conscious about their hair for years, and after they get their first treatment, they chide themselves for waiting so long to take the plunge."
6. It's personal.
While Cavanaugh didn't say how much manscaping is too much (I can't blame her – all that zapping is her bread and butter), she pointed out that grooming in general is a very personal and subjective subject. Laser hair removal is about helping the client – male or female – feel better about themselves. Whatever you need to do to feel like your best self is probably the right thing. (That said, I do not want a guy as smooth and polished as a bowling ball.)
7. It ain't cheap, but it might just be worth it.
From having unruly nose hairs taken care of for good, to finally taming back hair that's out of control – laser hair removal costs a pretty penny, and most areas take at least six to eight sessions to make the removal permanent. Of course, a lifetime supply of razors adds up, too. If you're going to try laser hair removal, tally the costs of all sessions so you know what you're getting into.
> Check out the guys' guide to grooming in your twenties, thirties, and forties