How to Wear Yellow: The Guy's Guide to a More Colorful Closet
How to shine in this sunny hue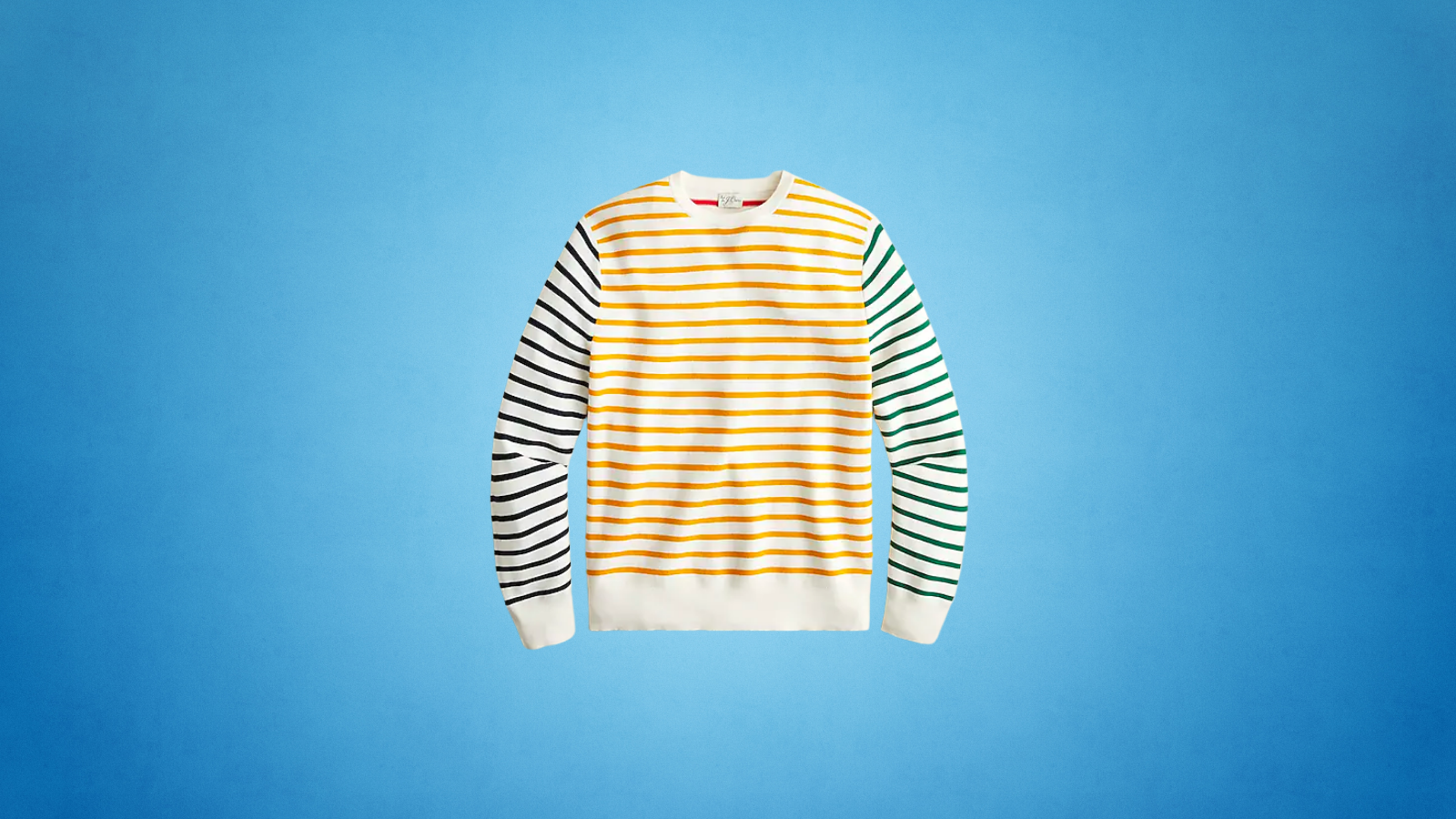 Prime your closet for more color with this series of guides for bold shades. The team at SG HQ is breaking down how to wear stylish hues (like yellow!) with easy color combinations and outfit ideas. Yellow is one of those colors that can feel tricky to incorporate into your wardrobe (apart from a rain slicker, anyway), but don't give up so fast! The sunny hue is surprisingly versatile.
Catch up on bright blue, amber, lavender, army green, salmon, slate, orange, teal, khaki, burgundy, red, cobalt blue, mint green, yellow and navy.
Plus, spring is a great time to incorporate it into your wardrobe.
Below, learn how to wear yellow in more outfits: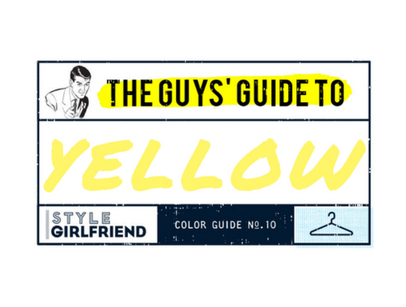 What colors go with yellow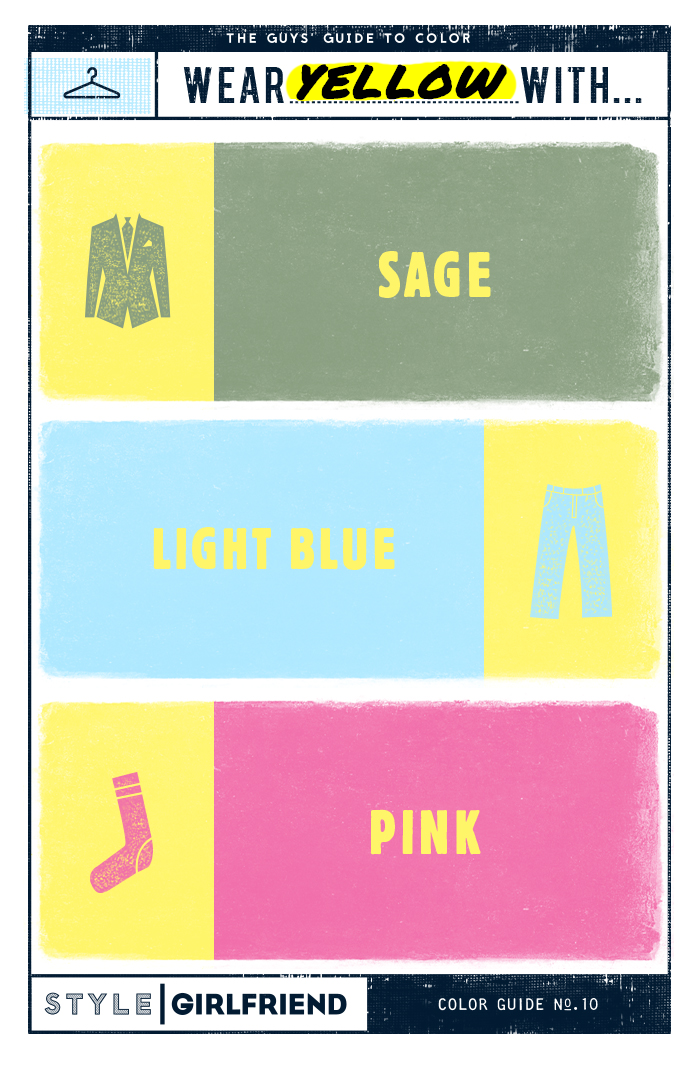 Luckily, you've got plenty of color combinations to work with when it comes to yellow: it looks great when paired with sage, light blue, pink, and even lavender.
You can combine these shades through color-blocking, or mixed into patterns.
Just like there are few things as refreshing as a glass of cold lemonade on a warm day, there are few colors that refresh your wardrobe like splashing it with a dose of yellow.
How to find a yellow that suits you
Those of you with warmer skin tones, take note: a bright lemon-y yellow is your color. For you, this shade really pops.
When you have lighter to fair skin, a mustard or dark yellow will best complement your coloring. Pastel yellow can work on you as well, but make sure you don't end up looking washed you out.
For those with darker skin tones, congratulations! You can wear pretty much any yellow, from light to dark.
How to wear yellow
You can wear yellow in a foundational piece of an outfit (as in, a sweater or pants) or as an accent (hello-o-o-o fun socks!). As the weather warms up, a pair of laid-back shorts or a linen shirt in bright or muted yellow will look and feel just right.
Just remember: Yellow is a "one and done" color.
Wear only one piece at a time in the shade, or you'll wind up looking like the Man in the Yellow Hat from Curious George.
That's a look best left for a Halloween costume, not an outfit you'd wear to work or on the weekend.
If incorporating yellow feels like too much for you, start small with doses of yellow in a tie, pocket square, or socks.
Wear yellow at the office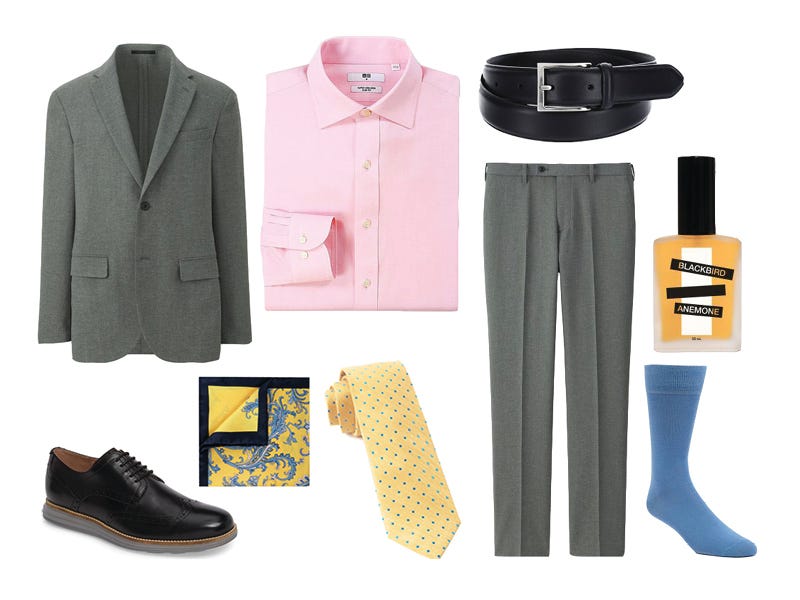 SG Says: For a more formal workplace, incorporate yellow in your accessories for a subtle injection of color without going overboard.
Wear yellow on the weekend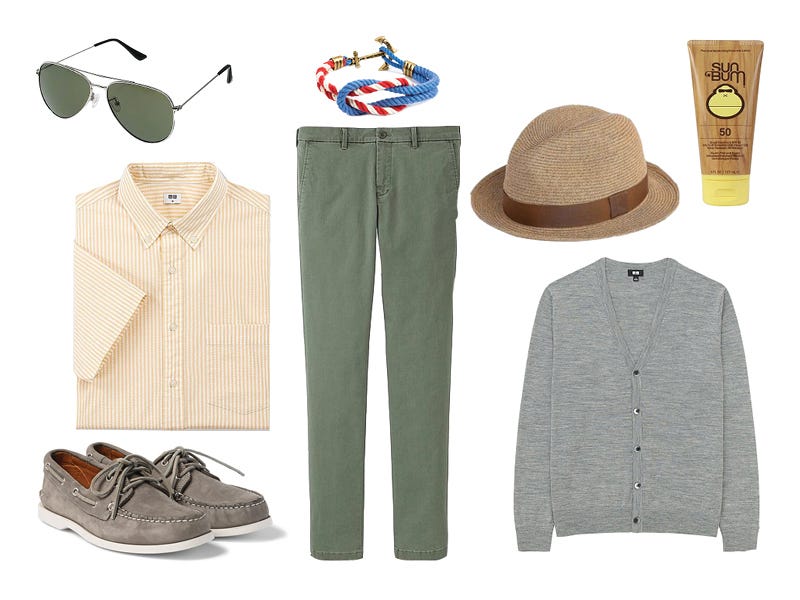 SG Says: In the summer, a seersucker shirt in yellow and white pairs nicely with sage or army green chinos and a colorful, nautically-inspired bracelet on your wrist.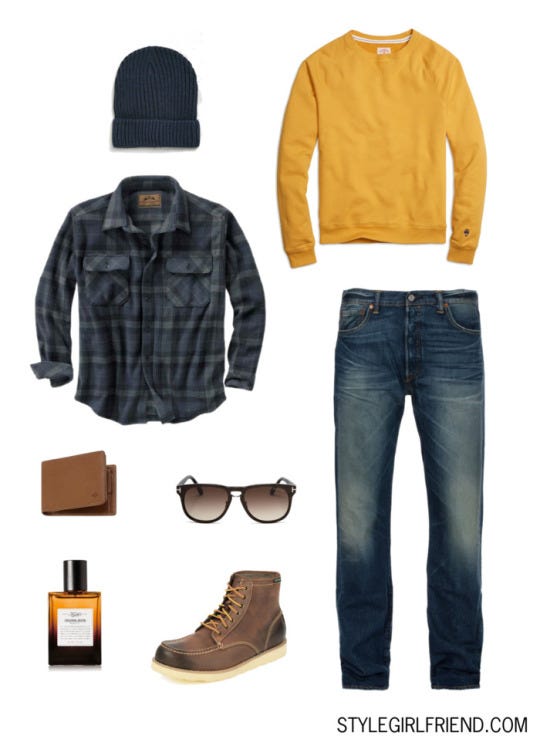 SG Says: When the temperature drops, yellow is still a great outfit option. Swap out the seersucker for a sweatshirt in a deeper shade and a heavy fabric. Add some hiking boots and dark denim, and you're good to go.
Shop #SGapproved yellow

Ready to update your wardrobe but don't know where to start? Learn how a Style Girlfriend stylist can build you a style plan with your budget and body type in mind.