What's Your Elevator Style Speech? Discover How to Describe Your Personal Style
Here's why it's helpful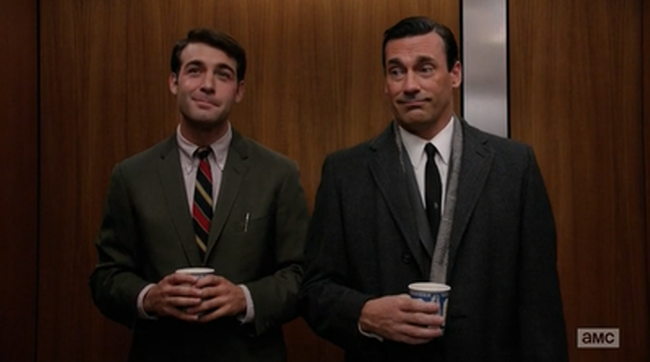 Guys, tell me quick, ten seconds or less:
What's your elevator style speech?
…Wait, you don't have one? Well, then, we have some work to do.
Learning how to describe personal style (yours or anyone else's, really) can be a useful exercise to clarify what you like and what you don't like.
Think of it is a physical first step of knowing what you like and want in life, and learning how to go out and get it.
Figuring out what you want your next twenty years to look like? That can be intimidating. Figuring out what you want your closet to look like for winter? Hopefully easier.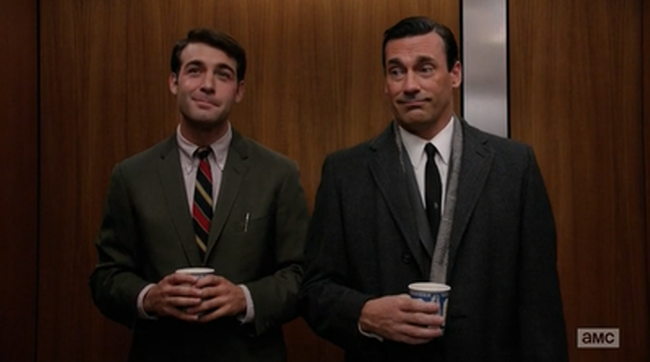 That's why it's helpful for every guy to have a phrase, or even a full sentence or two, about his style. 
The "vibe" he's going for, his style influences, and where he wants to take his look.
Describing your personal style may sound ephemeral, but it actually comes up plenty and you may not have even noticed.
Consider the scenario: you're at the department store because you need to buy a whole new lewk for a wedding this weekend.
The dress code is "urban rustic colonial" or some such nonsense that has you scratching your head in the clothing racks, and the sales associate asks, "What do you usually like to wear?" or "How do you usually dress?"
Are you stumped? Not if you have your elevator style speech ready to go.
Maybe you're:
"Preppy with a twist."
"I favor modern, slim fits with some flair in my accessories."
"Usually, I wear a lot of gray, but with pops of color – usually blues."
"Relaxed, but with really great, luxe fabrics to elevate everything."
"Hip-hop, but tailored."
"Idris Elba-meets-Ryan Gosling-meets Scrooge McDuck."
Whatever.
Just like you should be able to explain to your boss your value to the company in a 15-second elevator ride (or when you find yourself in front of him him or her at Starbucks on your morning coffee run and have to make awkward small talk while waiting for your orders…ugh, the worst), you should also be able to say, "This is what I like to look like" on demand.
There's no right or wrong answer when it comes to describing personal style, just what's right for you.
Today @shutupilovethat described my personal style as "French schoolgirl" and I've never felt so seen/disturbed

— Megan Collins (@megancollins) October 23, 2018
Just remember that while it's important to define your style, you don't have to let your style define you.
Owning a look or subscribing to a certain style sensibility doesn't mean you have to stick to only that one way of dressing for the rest of your life.
It's not "My style is sweater vests" but more "My style is cleaned-up casual." Or "My style is skater-meets-banker" (no idea if that applies to anyone…but it sounds awesome, right?).
For me, I describe my own personal style as "Upper East Side princess meets power-hungry PR exec." Lotta prim dresses, lotta power suits.
It definitely allows for variation in my wardrobe—like I said, not getting too bogged down in 'outfits'—but also helps me when I'm shopping.
I ask, "Does this fit into my aesthetic?" "Will this go with other clothes already in my closet?" And that helps me determine whether an item makes it into my wardrobe.
So go ahead and think about your own style statement. It may be a good time to define it for yourself, if you haven't really thought about it before!
Your turn! Head to Twitter and tell me:
WHAT'S YOUR ELEVATOR STYLE SPEECH, AND HOW HAS IT CHANGED OVER THE YEARS?