Science-Inspired Halloween Costumes: Bill Nye and Neil deGrasse Tyson
The science of smart costumes...beaker included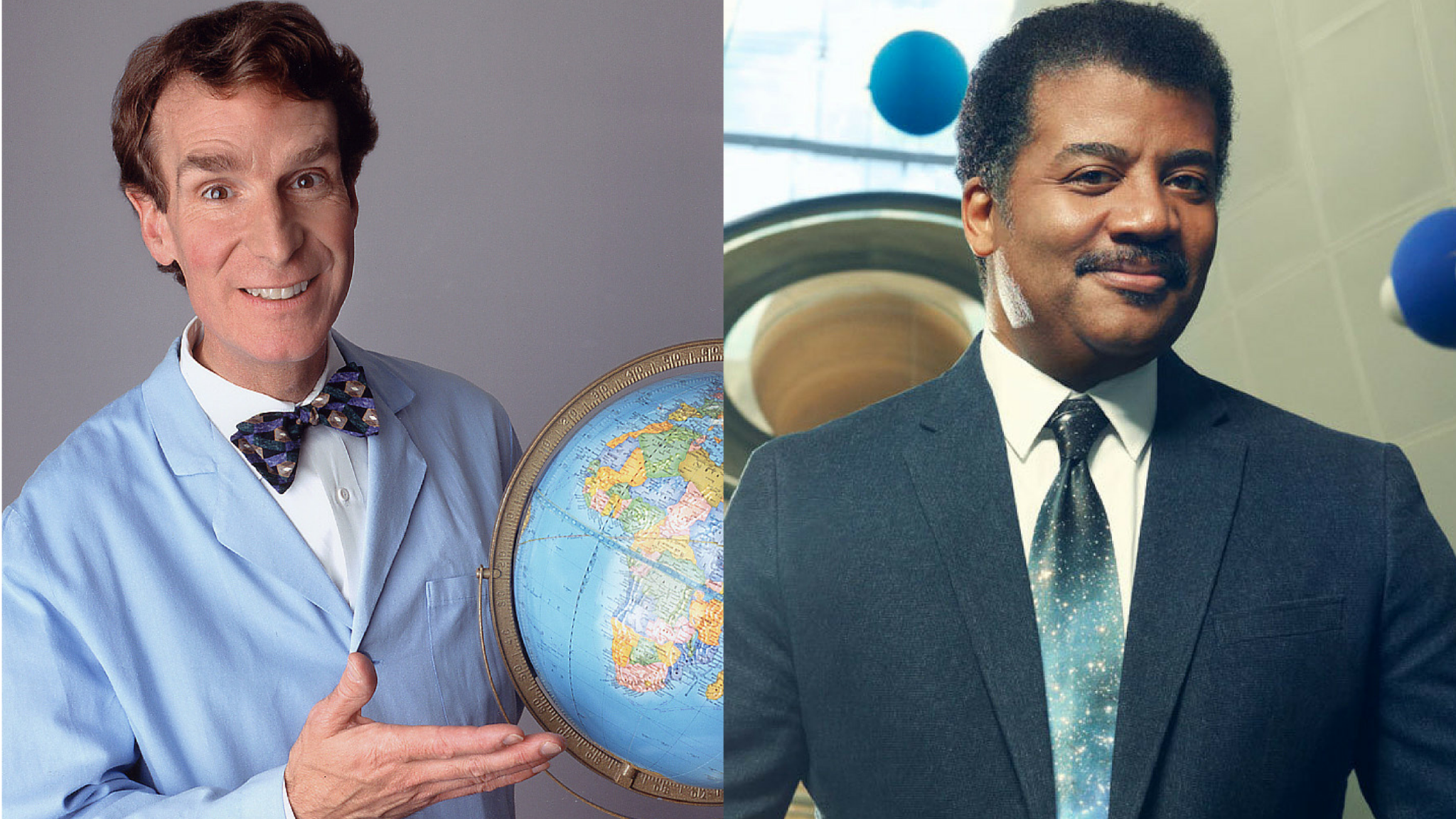 Want to lean into your more academic side this Halloween? How about two science-inspired Halloween costumes? Namely, Bill Nye and Neil deGrasse Tyson…two accessory-filled looks. You can't go wrong with either universally loved scientist, especially when both have a knack for attention grabbing style.
How to create your own science-inspired Halloween costumes:


Bill Nye: Get the look

Suit: Suit Supply, $499 | Bow Tie: Grand Frank, $30 | Shirt: J.Crew, $70  
Lab Coat: JC Penney, $30 | Beaker: Think Geek, $7
Glasses: Warby Parker, $145 | Shoes: Aris Allen, $80
Pomade: Baxter of California, $20
Wear it well: Lab coat, khaki suit, and bow tie? Say, "hello" to this science-inspired Halloween costume of Bill Nye. Keep your hair effortless, but TV-ready – and don't forget your beaker for the full effect.
Drawing from his Dancing with the Stars season, you can check off all of your Nye boxes with a pair of dancing shoes to complete the costume.
Neil deGrasse Tyson
Get the look:
Vest: Brooks Brothers, $118 | Tie: Save On Ties, $16 
Mustache Wax: Beard Supply, $16 | Tie Clip: Etsy, $20 
Shoes: ASOS, $99 | Socks: The Joy of Socks, $10
 Comb: Grooming Lounge, $6 | Telescope: Newegg, $24 
Wear it well: Astrophysicist, Twitter-extraordinaire, and viral meme star, Neil deGrasse Tyson is the jazzy genius we aspire to be…even after Halloween.
Get out your celestial flair via a cosmic tie or vest and make sure your mustache is as sharp as your universal expertise.
***
Want more costume ideas? Get the most dapper last minute styles, create your favorite movie-inspired looks, become a fictional sports hero. 
***
If you're ready to really start dressing (after Halloween), why not let Team SG help? We can put together a personalized shopping plan that fits in with your personal style, your budget, and your body type.