Halloween Outfit Inspiration: Harry Styles and Keith Richards
A costume to steal the spotlight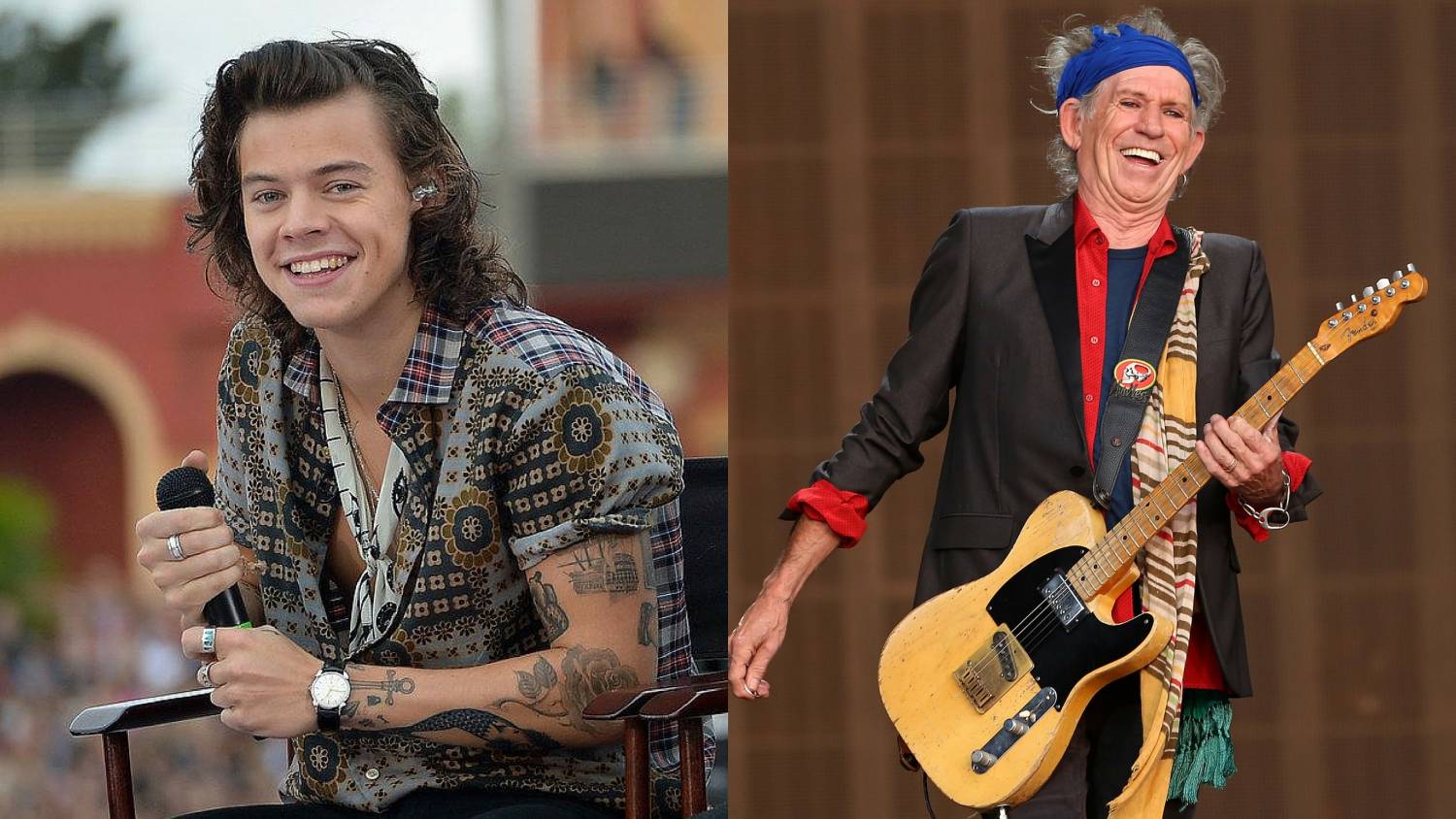 Leading up to this weekend's frightful festivities, we're giving you guys five full days of Halloween-inspired Outfit Inspirations. Whether you're in it for the boos (or the booze), get into the spirit with one of these #SGapproved costumes. And be sure to check out Monday, Tuesday, Wednesday, and Thursday's looks, too.
Can you hear that? It's the the sound of sold out arenas cheering you on as you show off your legendary rocker spirit. These icons from across the pond know what it means to command a crowd while looking good and having fun (AKA the perfect Halloween spirit).
How to rock your costume like Harry Styles and Keith Richards:
Harry StylesGet the look: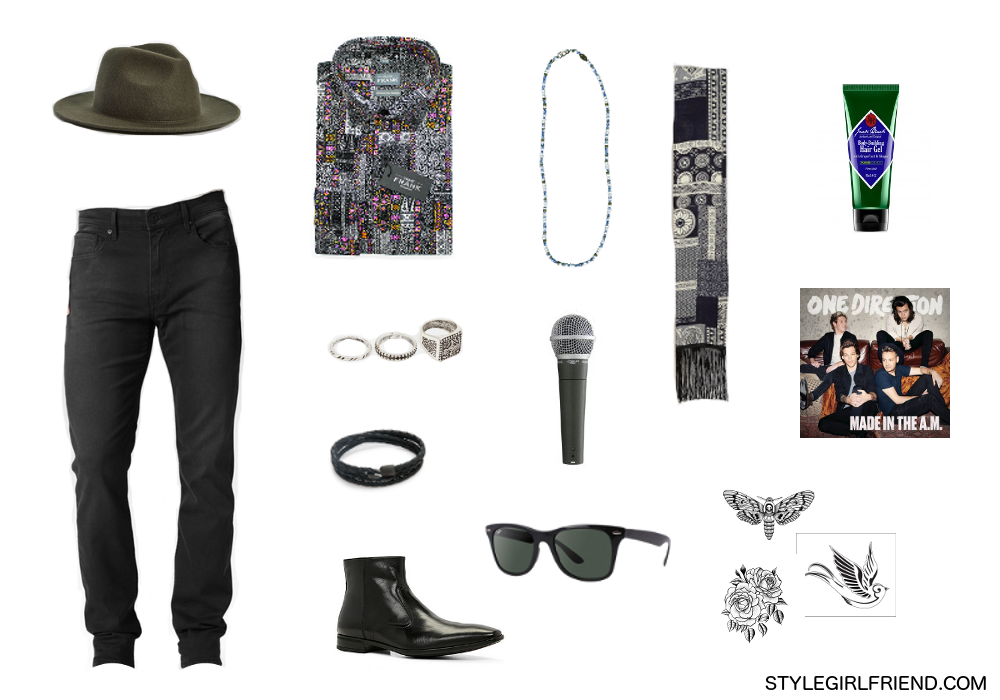 Pants: Paige, $199 | Shirt: Grand Frank, $78 | Hat: Urban Outfitters, $45
Tattoos: Tattify, $3 each | Shoes: Aldo, $130 | Bracelet: Miansai: $95
Hair Gel: Jack Black, $14 |  Necklace: Giles & Brother, $135
Scarf: Asos, $30 | Rings: Asos, $22 | Microphone: Amazon, $40
Hair Gel: Jack Black, $14 | Album: Target, $12
Wear it well: Another top contender for a group costume this year. But, if you get to pick which 1D member to dress up as…go with Harry Styles. Show off some chest and keep a minimum of 3 buttons unbuttoned, then throw a silk patterned scarf on to add extra flair. Give the sense you just walked off stage with messy hair and a mic in hand.
Keith Richards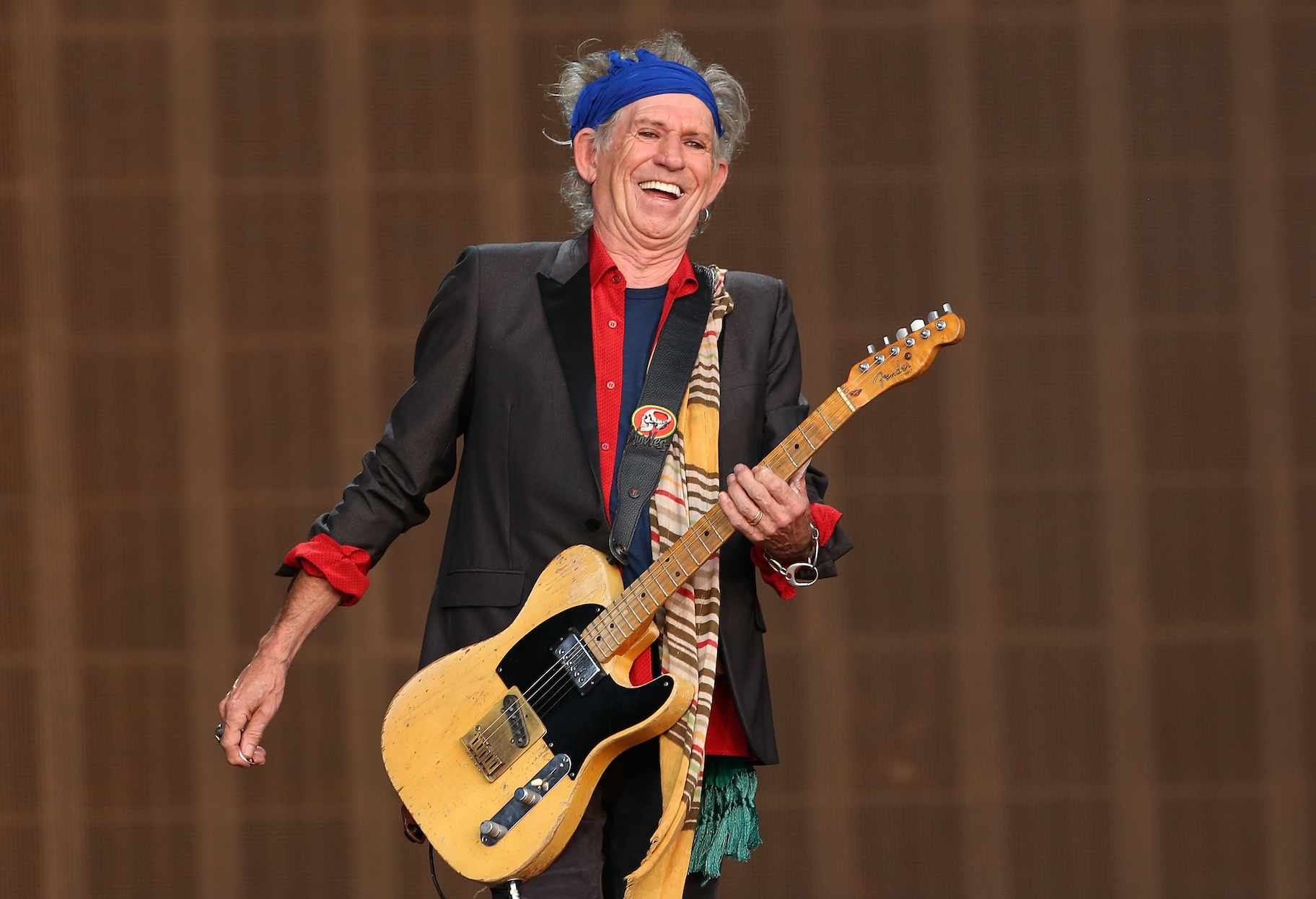 Get the look:
Shirt: Geoffrey Beene, $33 | Scarves: Mango, $30 ;J.Crew, $40| Jeans: Lucky Brand, $60
Necklaces: Urban Outfitters, $24| Shoes: Asos, $117 | Blazer: Orvis, $495
Hat: Stetson, $160 | Earrings: Topman, $13 | Skull Ring: Target, $27
Rings: Target, $27; River Island, $16; Asos, $22 | Guitar: Guitar Center, $700 |Eyeliner: Sephora, $10
Wear it well: The key here is rolling in layers (get it, get it…The Rolling Stones). Get your brightest silk shirt, a scarf for your neck, and a scarf for your head to wear under an embellished hat. Round up as much metal jewelry as possible to emphasize how forever cool you'll look while holding your guitar. Bonus points for perfectly applied eye liner.
Want even more costume ideas? See last minute styles, create your favorite movie-inspired looks, or become a fictional sports hero.