Guys, Transform Your Space with These 10 Home Decor Ideas
Create a stylish, practical space you love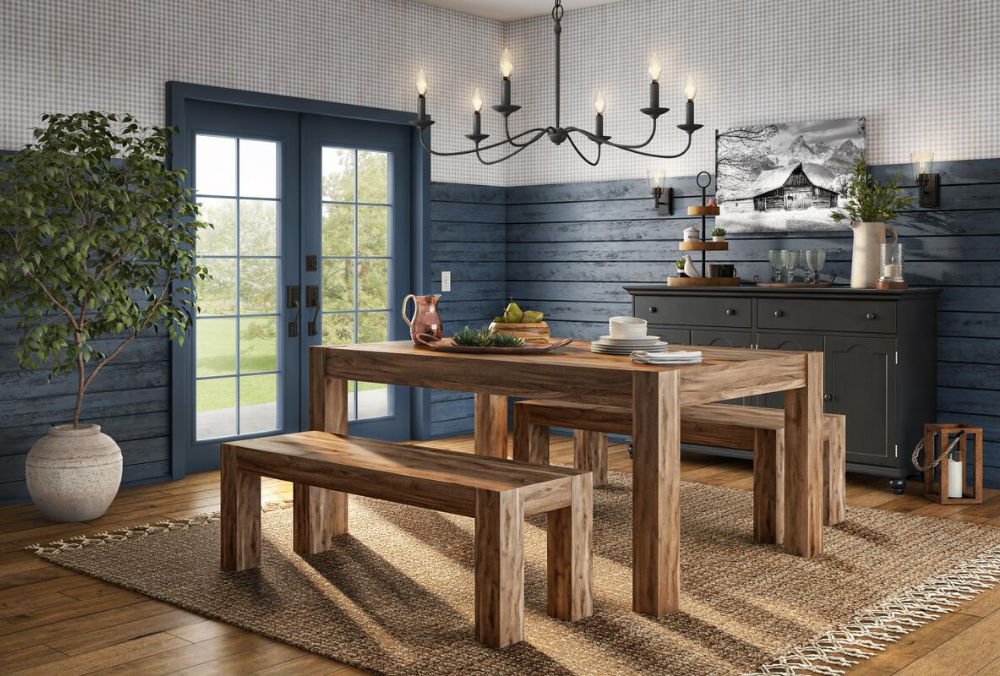 Presented by The Home Depot
Gentlemen, it's time.
Time to stop pretending that a pile of magazines on the coffee table is a decorating choice. Time to decide if you're an "accent wall guy."
It's time to have an opinion on sconces.
Now is your moment to step up your home decor game and make your space look like an adult man lives there (and not one hiding out in the witness protection program).
Ready to start but not sure how? No worries.
Team SG has 10 simple home decor ideas that even the most decorating-averse man can handle.
Get ready to put down your phone (after reading this, of course), and pick up some color swatches.
It's time to transform your space from frat house to fab.
1. Choose a color scheme that suits your personality and taste.
Just like your outfits looks better when you build a wardrobe around a few colors you love, the same goes for your home.
And look, this could include a bright color (or two! Or three!), but it doesn't have to.
If you're not sure you're ready to live with a canary yellow couch or cerulean blue bathroom tiles, then a neutral color scheme is a perfectly good option for a simple and classic look that will never go out of style.
shop bright colors
shop neutrals
2. Incorporate natural elements.
This could be plants, or it could be a leather chair with wood accents.
Items that evoke nature automatically bring warmth and texture to your space.
shop natural materials
3. Add personality to your space with unique and interesting decor pieces.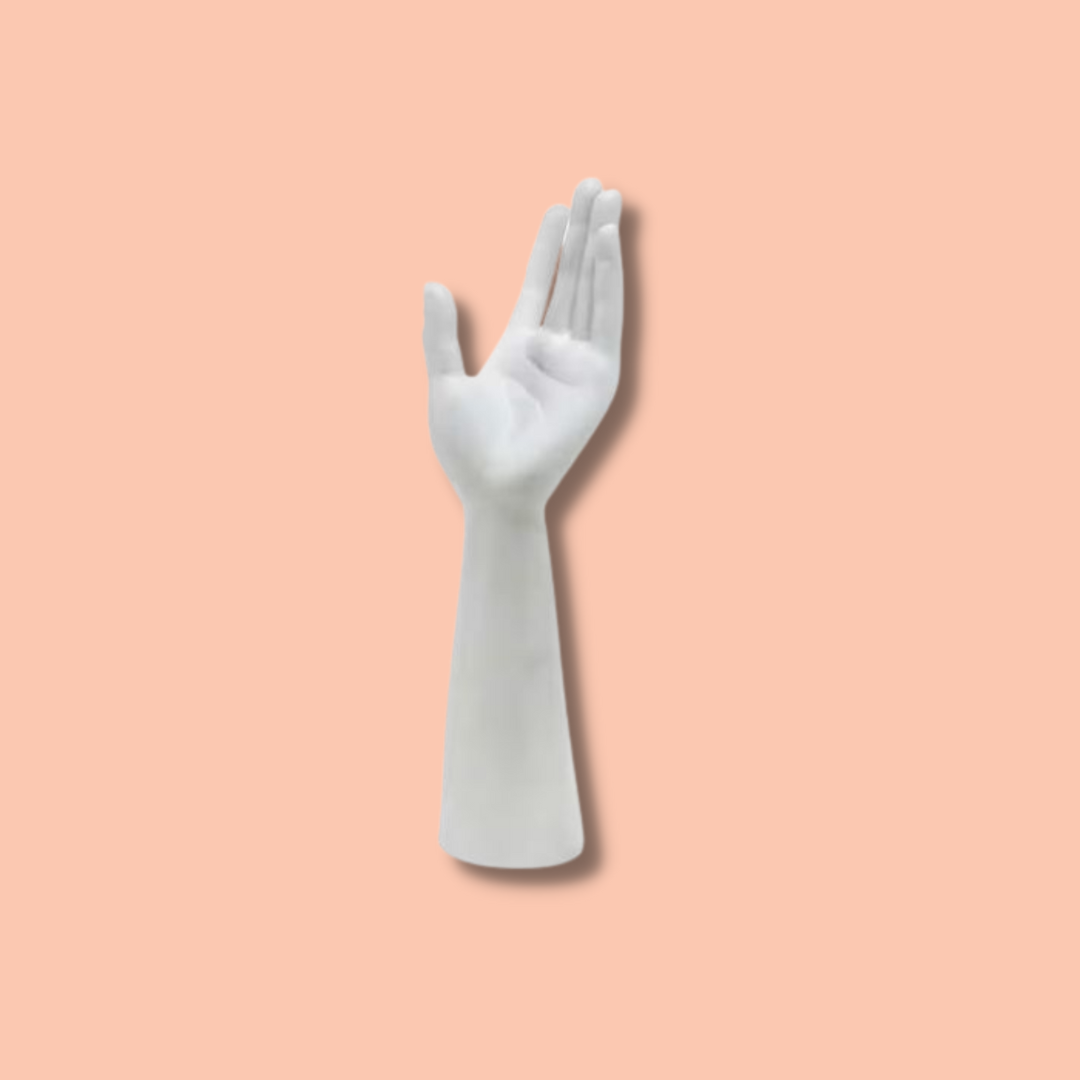 Think: wall art, sculptures, and vintage objects.
And yes, funky resin hand-shaped accessories that can hold your watch or keys.
shop unique decor
4. Keep your space organized and clutter-free.
The quickest way to flush all the hard work you've done to make your home's style shine is by letting it get messy.
Utilize stylish storage solutions, such as shelves, baskets, or cabinets.
The acrylic tray above, for instance, blends seamlessly into its surroundings, while ensuring you'll never forget where you put your everyday carry essentials.
shop stylish storage
5. Invest in quality pieces that are both functional and stylish.
If you're visiting Style Girlfriend for tips on upgrading your lifestyle, there's a good chance that means you're ready to make some key investments that make a big impact.
The "Look good, feel good" connection extends to your space!
When it comes to furniture and home decor ideas, choose items that are comfortable and durable, and that complement your overall decor.
shop "look good, feel good" pieces
6. Use candles to create a cozy and inviting atmosphere.
Let's get one thing straight: candles are not a women's home decor item.
Candles are for everyone!
To start, skip the strongly-scented candle kiosk at the mall.
There are plenty of great brands out there with amazing scents, but when using candles to decorate, it's best keep things simple.
And unscented.
You don't want them competing with your cooking. Or cologne.
Instead, go with unscented, neutral-looking pillar candles that look good with any decor.
shop candles
7. Choose functional decor pieces.
A bookshelf serves both as storage and as a decorative element.
Same with a decorative tray that looks good and wrangles all your stuff.
shop functional decor
8. Don't forget about the details!
Small decor items, such as pillows, throw blankets, and picture frames can make a big impact on the overall look and feel of your space.
shop home decor details
9. Consider investing in a statement piece.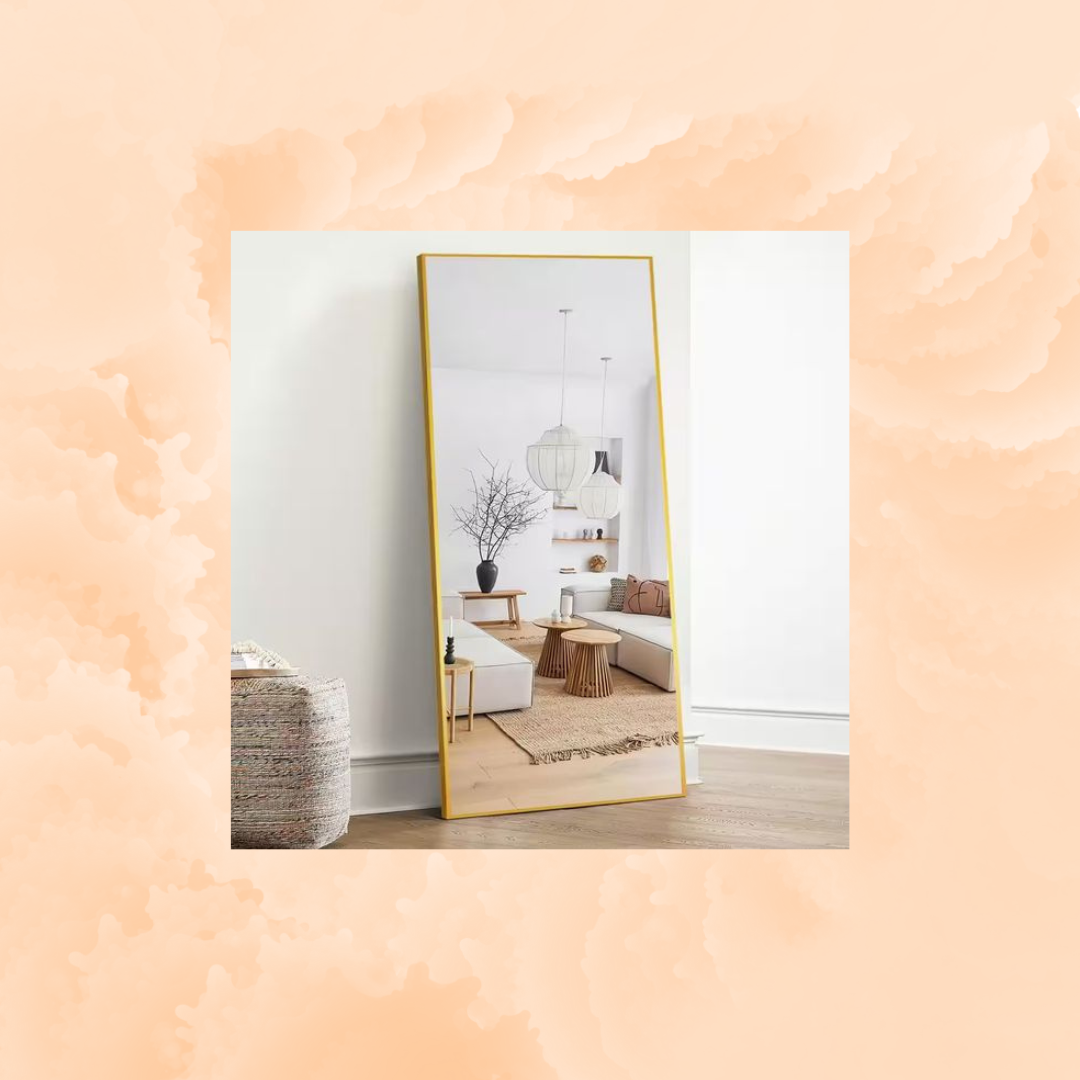 The answer to "How do I make my space look more expensive?" is not always "Buy something beautiful that makes you want to throw up a little when handing over your credit card at checkout," but hey, sometimes it is!
A unique chair, a large piece of art, or a beautiful lighting fixture that you'll have (and love!) forever can immediately add personality and character to your space.
shop investment decor
10. Finally, don't be afraid to experiment and try new things.
Home decor is all about expressing your personal style and creating a space that feels like home. And just like with your outfit, you'll be surprised at how changing one thing can make a big difference in the overall look.
Meaning?
You don't have to redo your entire living room every time you get a little bored with it.
Try new throw pillows, or swap out your side tables. Trying out new home decor ideas could be just the mini-makeover you need to transform your space.
shop 'mini-makeover' ideas
***
Thanks for supporting brands like The Home Depot that support Style Girlfriend!