How to Save Money on Clothes
Your best wardrobe, on a budget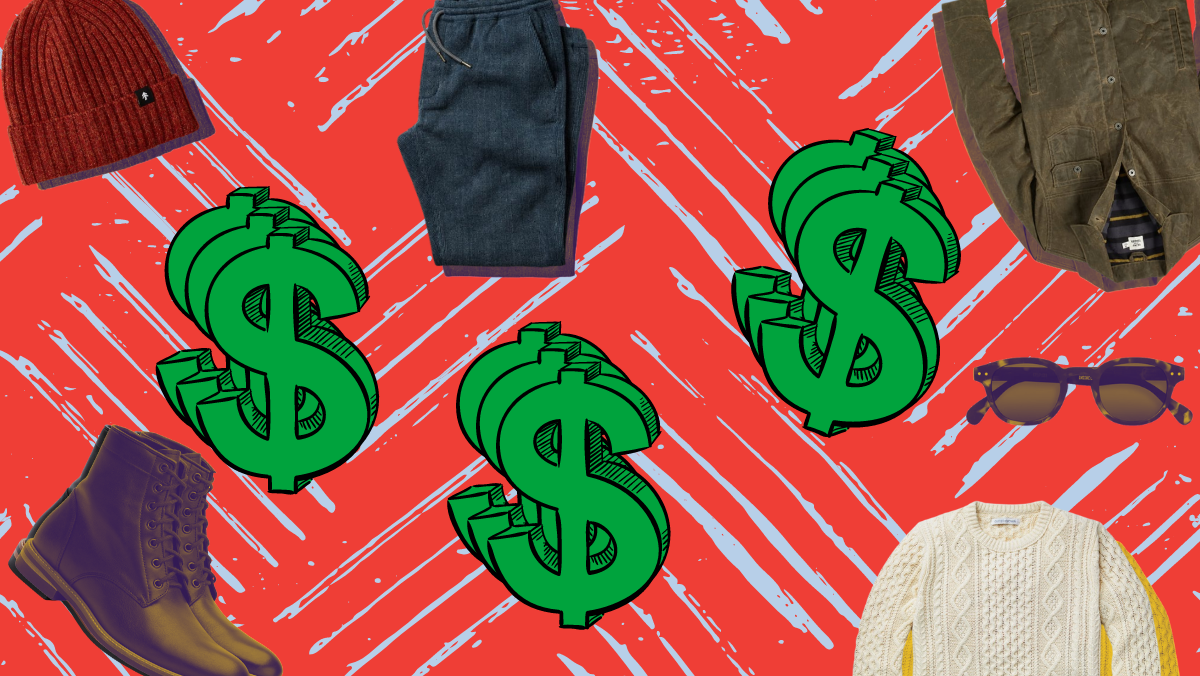 We received an email the other day from a reader about how to build a stylish wardrobe on a budget.
Which is a good question!
We talk a lot on here about why it's worth investing in your wardrobe. And the value of purchasing clothes that are high quality, so you can buy fewer of them.
But obviously that advice doesn't mean much if you're working on a budget that's more investment-aspiring, than investment-ready.
So, here are 5 tips on how to save money on clothes while building a stylish grown man's wardrobe: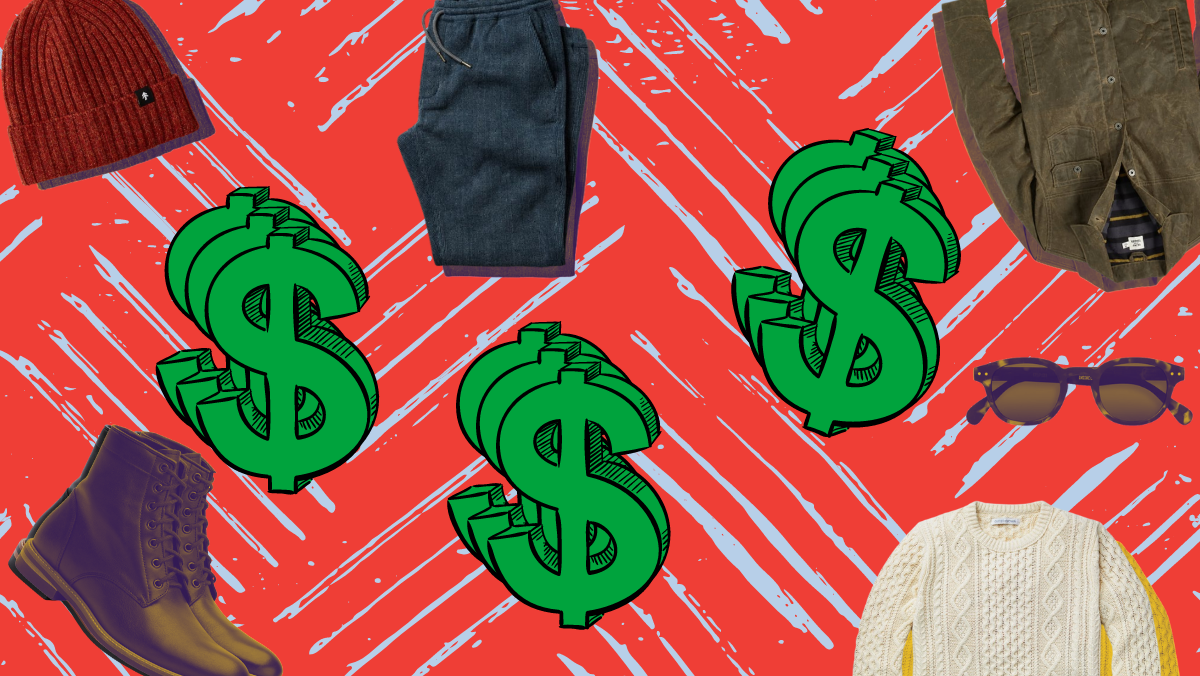 1. Thrift your wardrobe
I realize we don't talk a lot on here about thrifting, and there's an extremely practical reason for that.
Let's say we were writing a piece on the best chore coats for men. It wouldn't make much sense to link to eBay or Grailed or any resale site.
Why? Because that's just one specific jacket in one specific size that, as soon as it's been sold, is no longer available anywhere.
So, when it comes to suggesting purchaseable items for your closet, we're always going to default to clothes and accessories that are currently available in multiple sizes to make the recommendation as useful as possible to as many people as possible.
That said, thrifting is a totally useful way to spend less on clothes, without curbing your shopping altogether!
Here's what it can look like in practice:
You check out our feature on chore coats. You find your favorite one, or maybe top two or three, and then head to resale sites and type in the exact description, along with your size.
Maybe you'll get lucky! Maybe you won't, and you'll need to make your search more general. "Chore coat L" instead of "Todd Snyder chore coat L."
Who knows, you may strike gold! Yes, it will take more leg work (virtual or otherwise) to thrift an item than buying it new in season. But hey, that just makes for a better story when someone inevitably compliments you on your great style.
2. Tailor the clothes in your closet
I know, I know. "Shop your closet" isn't really shopping.
But making the items that are already in your closet fit you in a way that makes you actually want to wear them? That's absolutely a great way to spend less on clothes.
Pssst, this tip works even for guys who aren't on a budget.
So yes, this means you'll have to initially spend more on your clothes—after all, you already bought them and now Team SG is asking you to spend even more on them??
Well, yes, but the idea is that once you've tweaked the fit of a rarely-worn item, you'll wear those items more.
And wearing them more brings the cost per wear down, which in the long run gives you a better value for your purchase (both of the garment itself, and for the tailoring cost you paid on top of that).
3. Install a deal aggregator extension on your browser
I used to type in "[store] coupon code" to google before buying anything. Then, I discovered deal aggregators (I use this one from Capital One Shopping).
Add the extension to your browser, and it will automatically check for deals and add the best available one to your purchase at checkout.
There's something extremely exciting in a "contestant spinning the wheel on The Price Is Right" way about watching the browser plug-in pop up at checkout and cycle through all the deals and coupon codes it's trying on your behalf before landing on the best available one for you.
4. Organize a clothing swap
My favorite pair of fancy shorts (yes, that's a thing for women) originally belonged to an old work friend of mine. She and I were the same size, and twice a year, we'd meet up with a bag or two full of clothes that were in totally fine shape, but we were both just…sick of.
She'd pick the items from my things that she wanted, and I'd grab items from her bag.
From there, she and I would bring the rest to Buffalo Exchange to sell, and immediately spend that money at brunch. Or coffee, depending on how much the employee behind the counter accepted from our respective hauls.
A nice l'il Saturday if you ask me! 
I realize that suggesting a clothing swap to your same-sized bros might feel strange at first, but this is 2021! Break out of your heteronormative bubble and start getting creative with your most stylish pals!
5. Hire a stylist
Yes, really.
You'd be surprised how much money you can save on clothes when the clothes you're buying are ones that were specifically picked for you by a professional stylist.
Here at Style Girlfriend, you can work with a member of Team SG on a Wardrobe Refresh, where she'll select 5 items to spice up your wardrobe for the season, or a Wardrobe Reboot, where she'll pull 12 items to help you totally overhaul your wardrobe.
RELATED: Compare Style Girlfriend with Stitch Fix
The cost of the service covers your stylist's time and expertise; what you purchase from your shopping plan is up to you. Much like the tailoring tip, you'll spend more upfront for a better, more thrifty outcome in the long run.
---
Your turn! Head to Twitter and tell me your best tips for how to spend less on clothes!
Pssst, we may earn a commission from purchases made through this site. Learn more here.