5 Days, 5 Ways: Striped Trousers
Say Yes to Stripes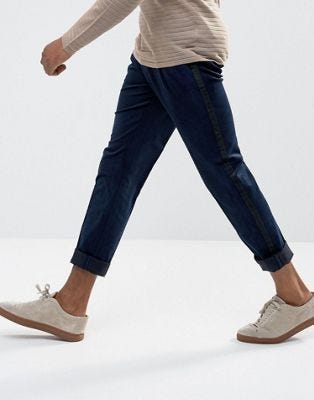 Whether you want to step up your grown-up style for your internship or you're just getting hip to the pants game beyond sweats and jeans, adding striped trousers to your wardrobe rotation is sure to give your style a leg up on your collegiate competition.
Yes, a plain pair of khaki chinos is required material for your SG101 wardrobe. Once you've got those, you're ready to level up with something more adventurous. A striped pair of trousers are just as smart, and at least 20x cooler. You're young, after all; have fun with your wardrobe while you can.
THE STRIPED TROUSERS: ASOS, $56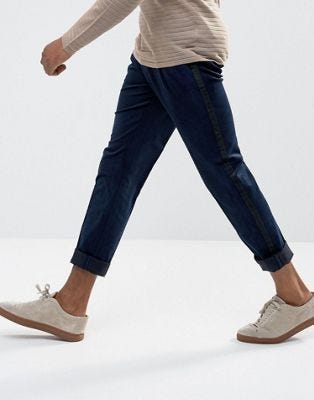 Striped trousers gives you grown-up street cred without the "you're dressed just like dad" factor.
MONDAY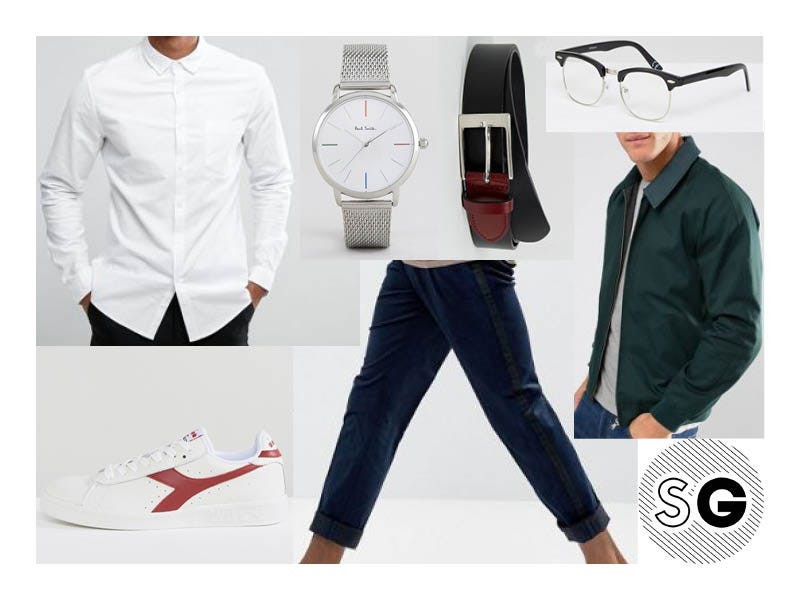 Oxford: ASOS, $29 | Jacket: ASOS, $56 | Sneakers: Diadora, $119
Belt: ASOS, $23 | Glasses: ASOS, $13 | Watch: Paul Smith, $245
Wear it well: Let Scandi skate culture inspire your internship look – clean and minimal, but still cool.
TUESDAY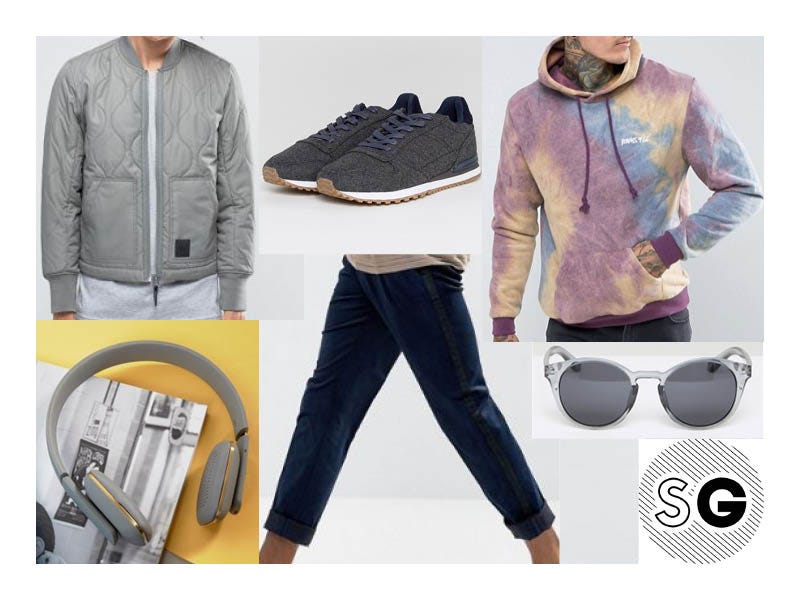 Jacket: Cheap Monday, $54 | Hoodie: Roadies of 66, $51 | Sneakers: ASOS, $48
Sunglasses: ASOS, $13 | Headphones: Kreafunk, $119
Wear it well: Sub your striped trousers in place of your sweats to upgrade your in-class style – keep everything else easy and casual.
WEDNESDAY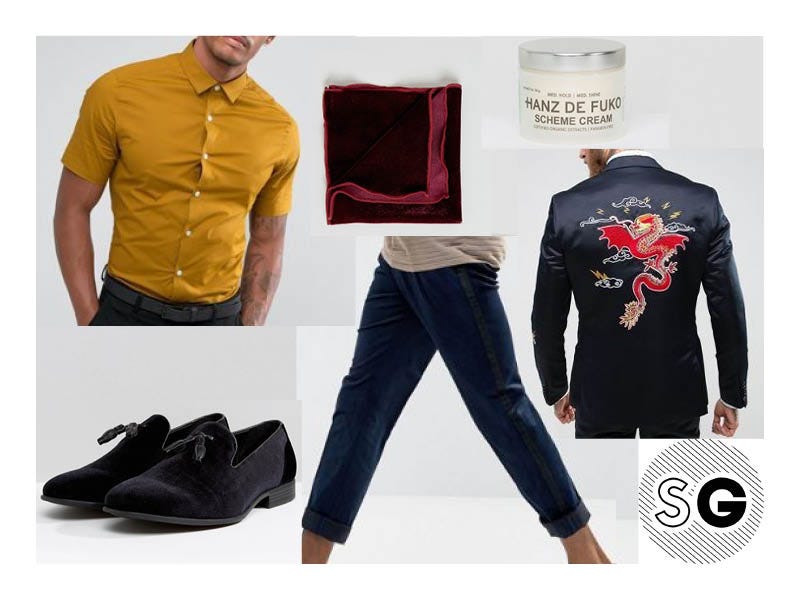 Blazer: ASOS, $135 | Shirt: ASOS, $29 | Loafers: ASOS, $64
Pocket Square: ASOS, $13 | Hair Cream: Hanz de Fuko, $26
Wear it well: Be the best dressed at formal with hints of opulence like velvet and shades of deep gold.
THURSDAY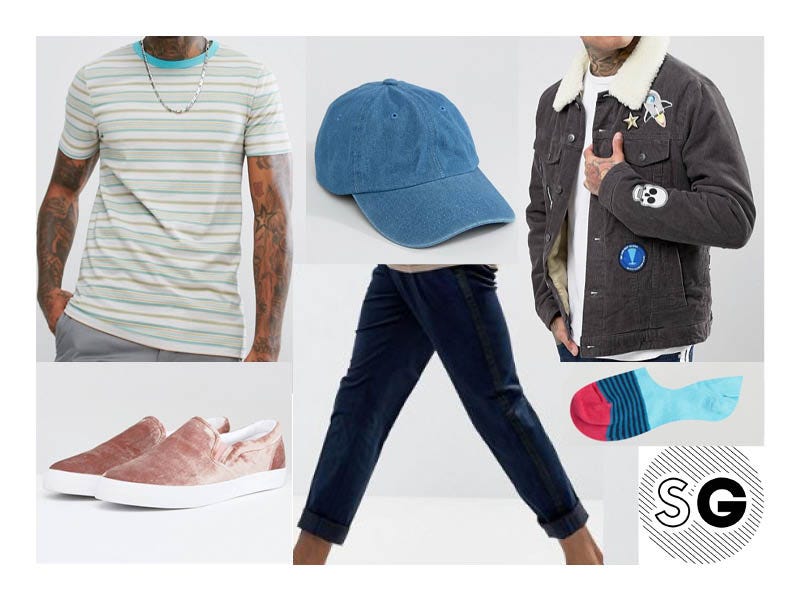 Tee: ASOS, $26 | Jacket: ASOS, $87 | Slip-ons: ASOS, $35
Cap: 7x, $15 | No-Show Socks: ASOS, $14.50 (for pack of 5)
Wear it well: Get all the ladies at the house party by layering on the fun-to-touch fabrics with soul like velour and cord.
FRIDAY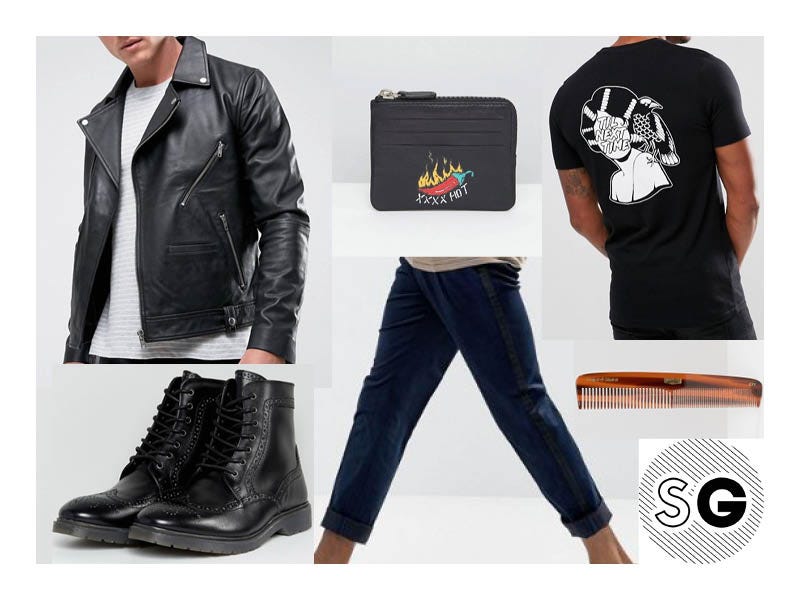 Graphic Tee: ASOS, $13 | Leather Jacket: Barney's Originals, $174 | Boots: ASOS, $95
Wallet: ASOS, $23 | Comb: Uppercut, $13
Wear it well: Dress your striped trousers up as the bad boy on date night with a graphic tee and leather jacket.
TELL US,
WHAT FALL TRENDS ARE YOU MOST ANTICIPATING?

Like a phoenix rising from the ashes, Gabi Meyers went from Team SG's first-ever intern to a trusted fashion editor and stylist. She currently lives in Chicago with a very cute dog.