January 2016 Picks
What Megan was planning, drinking, and watching this month

Guys. GUYS. 2016 is off to a great – and very busy! – start. While it's a little discouraging to feel like it's one month into the new year and I'm already running behind, that's only because there's so much to do and even more to be excited about.
Below, the picks that had me on the move in January 2016:
PLANNING FOR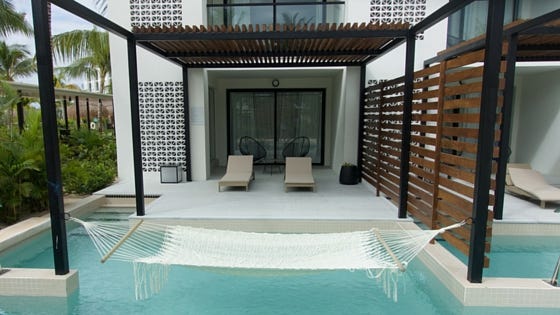 Plenty of travel. I already had a packed schedule with a family trip to Disney World at the end of this month and the Super Bowl beginning of next, when the opportunity to go check out a resort in Mexico came up…with the only caveat that the trip had to be in January. With only one weekend free, and getting back two days before leaving for Florida, I said…absolutely. As we know by now, balance is not my strong suit. Leaving a day before Blizzard Jonas hit, I cooled my heels in the sand before coming home to snow, only to leave two days later for the Magic Kingdom.
WATCHING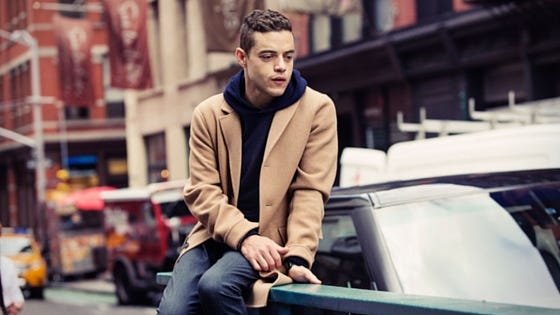 My new fave show, Mr. Robot! …Well, okay so I'm not actually watching the first season of this computer thriller (right? ish?) show YET. But that's only because I started watching West Wing – again. My Netflix willpower is no match for the allure of one Joshua Lyman, but I've recently become enamored of the show's star, Rami Malek, so I feel like that's kind of like watching it? (ish?)
The young actor has demonstrated great style in his leading man stint so far, and as I clumsily explained to my friend while watching him walk the Golden Globes red carpet earlier this month, "I like how his…undereyballs are….bulgey?"
And this is why I write – and not talk – for a living.
DRINKING
A lot of juice and very little booze.
With not much forethought, I decided to undertake a VERY loose "Sober January," which meant a couple glasses of red wine at dinner one night, and only a little while traveling as I caught a winter cold (because of course I did) and was not really trying to mix daiquiris with DayQuil.
If that part wasn't so intentional, I was at least eating healthy on purpose this January. I did not one but two cleanses earlier in the month because you know your girl loves her some cleanse time. The first was a three-day hybrid of protein shakes, green juice, and vegetable soup from Chef V, which I liked a lot. It was nice to have variety with the soup and shakes, and the drink came in a portable container, making it easy to lug to the office each day. The second was my go-to January Pressed Juicery cleanse. With five juices, an almond milk, and two cleanse waters daily, I've never been so hydrated. Confession time: I had half an avocado on the morning of day two…
WEARING
Not jeans, that's for damn sure!
You guys absolutely crushed No Jeans January, with so many of you (more than 230…and counting!) sharing pictures on social media of your super stylish denim-free looks.
I'm definitely going to make it a yearly thing for purely selfish reasons – the 30-day wardrobe challenge challenged me! Editor Brittany can attest: I wear jeans a lot. Like, a lot a lot.
So to have a reason to look at my existing closet with a fresh set of eyes and certain restrictions was hugely helpful. I discovered so many new and interesting ways to wear the clothes I already owned, and never felt underdressed for a last-minute meeting or get-together.
LISTENING TO
Bowie, obviously. And I discovered indie-folk band Devil and the Deep Blue Sea this month. I saw the trio perform at Rockwood Music Hall here in NYC (a great venue for live music if you ever have the chance) and immediately went home and favorited them on Spotify. If you like folk music and lyrics that seem both olden time-y and utterly of the moment, check them out.
TELL ME:
WHAT WAS ON YOUR MIND THIS MONTH? 
Want more lady intel? Sign up to get style, dating, and shopping tips delivered right to your inbox