Last Night at Saks with Polo Ralph Lauren and Style Girlfriend
good times, good drinks, good style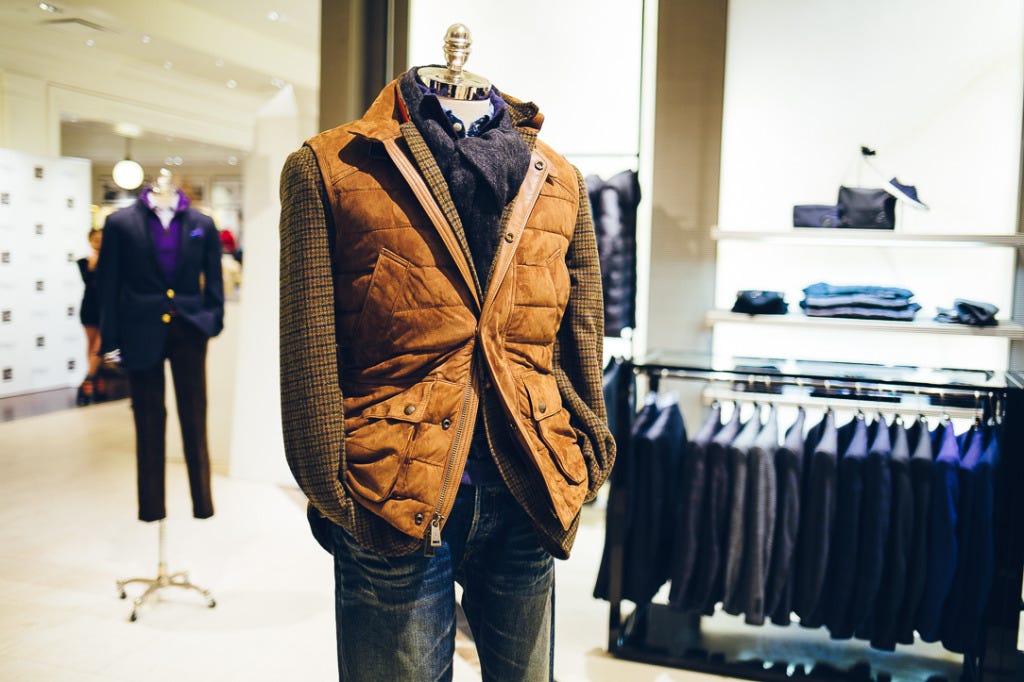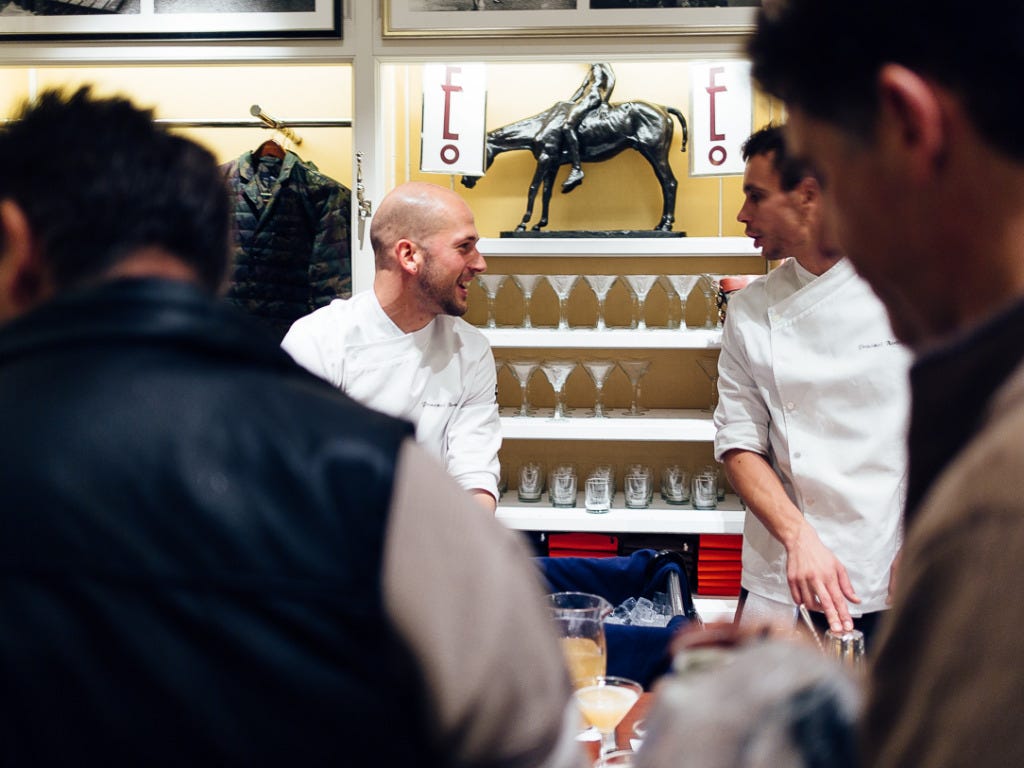 Last night, I had a blast at the Polo Ralph Lauren event at Saks, meeting a few weatherproofed Style Girlfriend readers and checking out some serious style.
A very big thank you to everyone who came out in last night's lousy weather. As someone who would skip her own best friend's wedding if there was a 50% or higher chance of precipitation (only a slight exaggeration), I can't tell you how much I appreciate you braving the elements to come say hi.
Below, the outcome of the evening's styling challenge  – pair one of the brand's newly redesigned sport coats with anything else you could find in the department, pose for our lovely photographer, and I got to choose the winner, along with Instagram's Patrick Janelle – all for a chance to take home the entire outfit. Yeah, the entire outfit head to toe. Not too shabby a prize, right?
First of all: I've found that if you want a guy to get their Zoolander on, he needs to…shall we say, slip in something a little more comfortable? Talking to guys at the event, I kept hearing, "I"m brainstorming, but I need to have one more drink before I get in front of that camera."
Towards the end of the evening, I got on the mic at the DJ stand to put the pressure on – "15 more minutes, guys!" – you should have seen the stampede for the dressing room. I don't think there were any sport coats left on the hangers.
At the risk of sounding like Miss Congeniality, literally every guy looked great. So many interesting layers, and combinations of textures and patterns – I saw puffers over jackets, vests under sport coats, scarves with hats and gloves sticking out of the ticket pocket, plaids on plaids, and more. Guys went to town.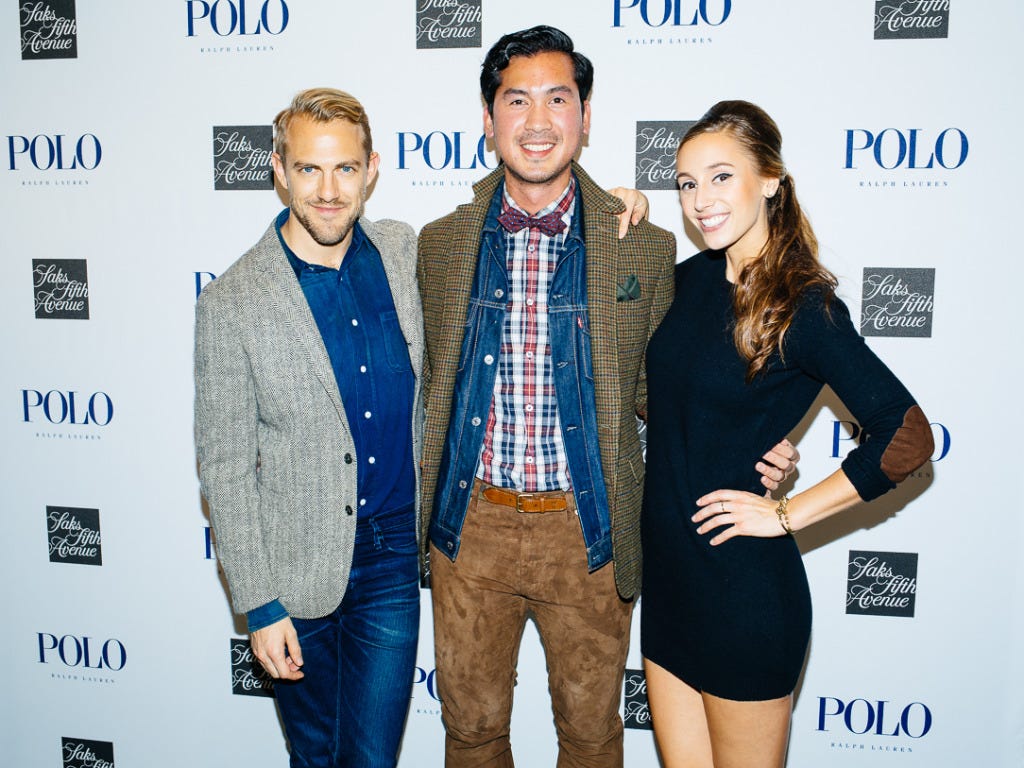 But there could only be one winner, and last night, it was Mikey. Another SG reader, as it turned out! After winning – and turning completely red in the face when his name was announced – he showed me an Instagram picture from who knows how long ago on his phone: "Wearing a denim jacket under my coat because I know @styleGF likes a layered look." Be still my heart.
Tell me:
What city / store should I stop by next? Hopefully I can find a reason to visit and meet more of you soon!