Memorial Day Weekend Style: Packing for Summer Getaways
Summer Style Wardrobe Remix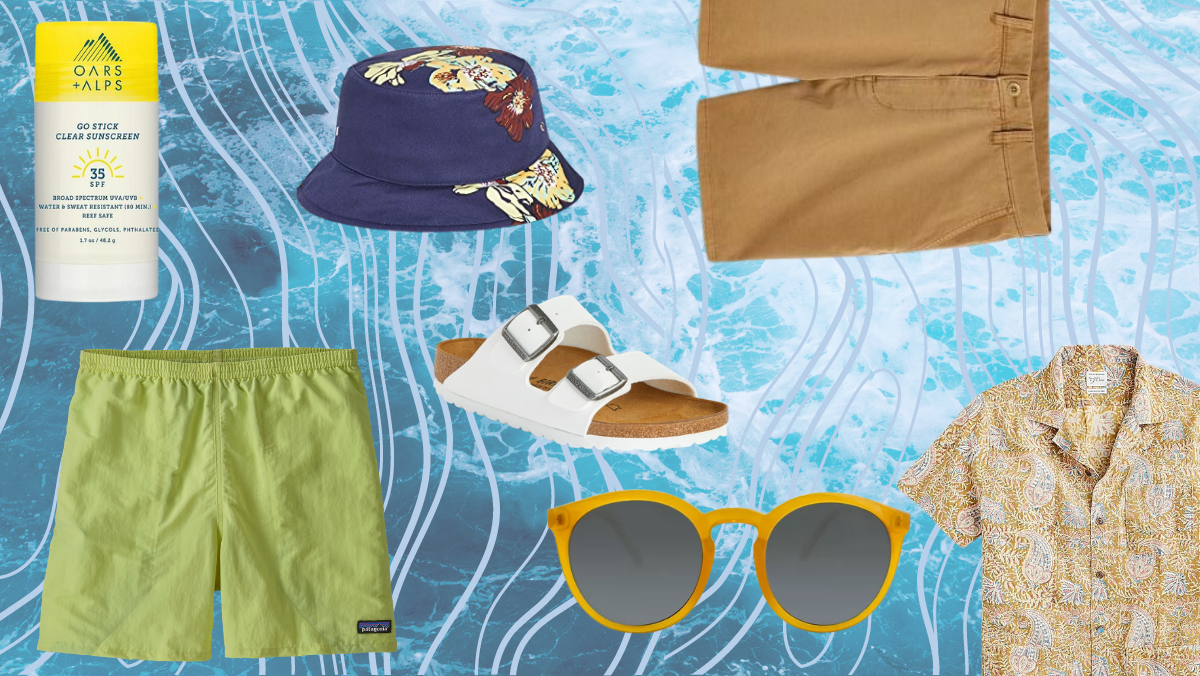 Check out how to pack, and what to wear each day and night, in this Memorial Day weekend style master class from Team SG!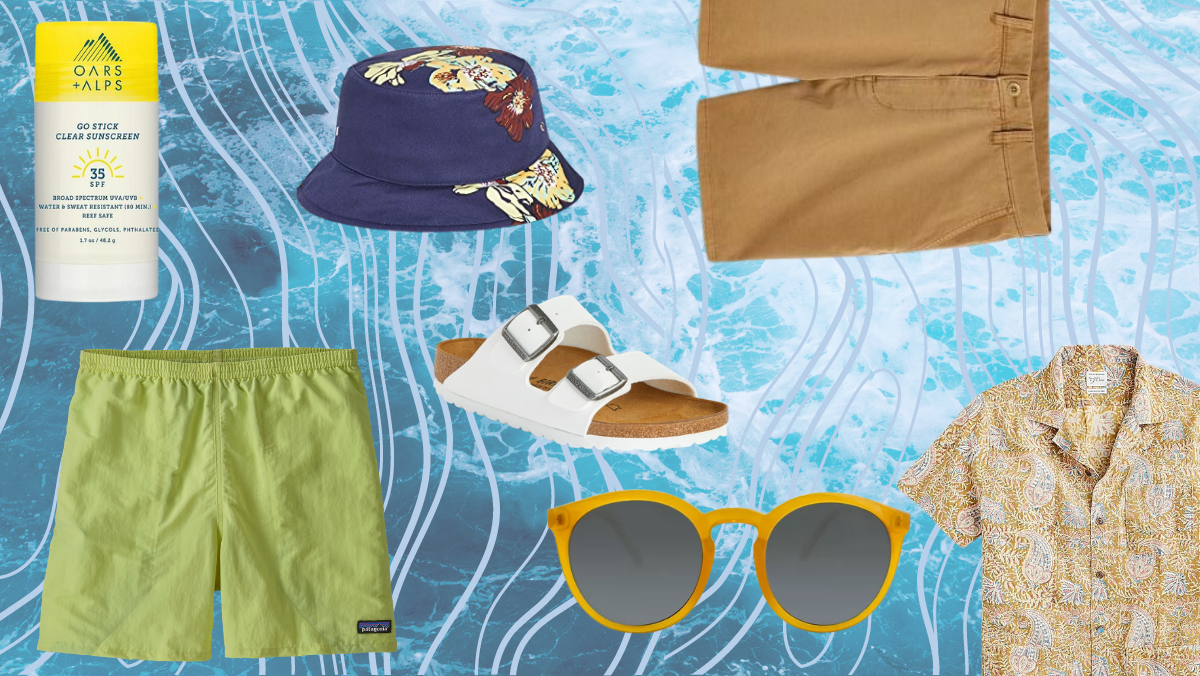 It's a satisfying feeling: The first time you put away your big dumb heavy layers for good, and welcome the warm months ahead.
Goodbye, tugging on a puffer over your sweater over a button-down over a henley.
Hello-o-o-o, packing a light bag for long weekends in the sun.
The official kickoff to warm weather style season? A Memorial Day weekend spent at the beach. 
Below, check out a packing list and outfit remixes for Memorial Day weekend style.
---
>>> Want more tips on traveling well? See how to be more stylish on-the-go
---
How to pack for Memorial Day weekend style with 12 simple pieces: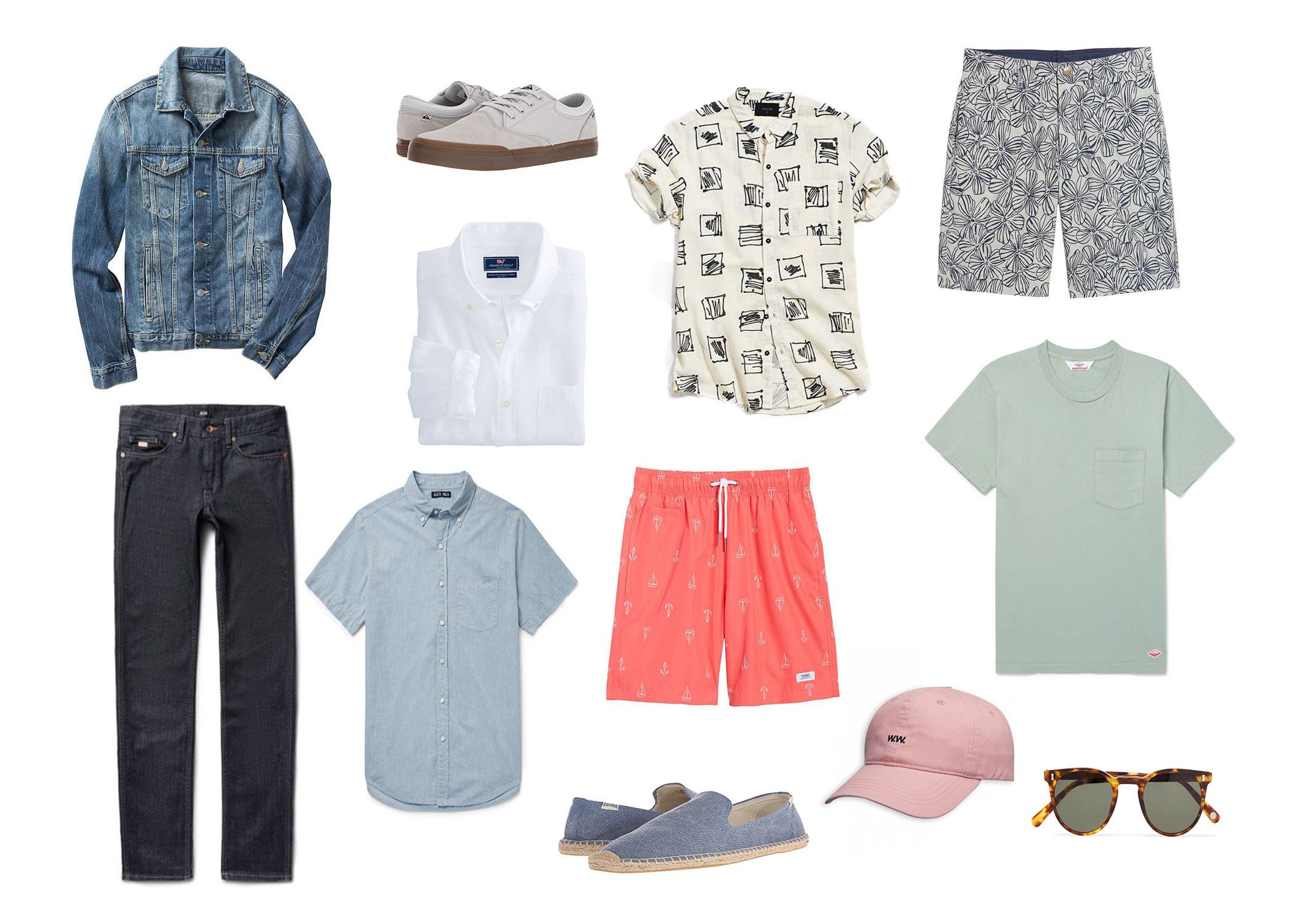 The ultimate Memorial Day weekend getaway packing list for guys:
denim jacket
white sneakers
patterned short-sleeve button-up shirt
"fun" shorts
white linen shirt
swim trunks
pocket tee
dark rinse jeans
chambray shirt
casual slip-on
dad hat
sunglasses
…and what to pack it all in:
SG Says: The shorter the trip, the smaller the bag. If you're headed out of town this weekend for just a couple days, see if you can get everything you need into one of the weekender duffels above.

Friday
Memorial Day Weekend Style: Travel Day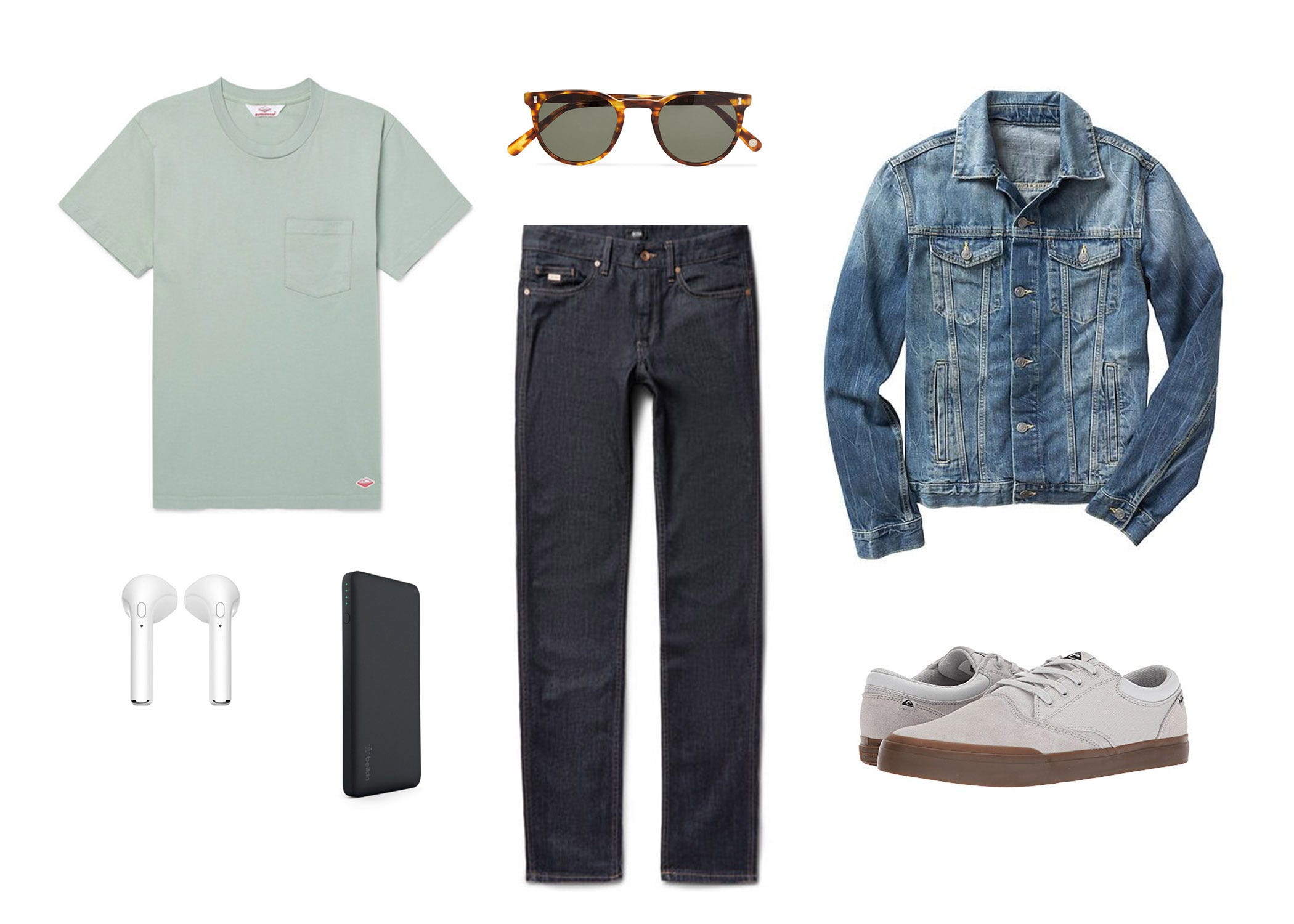 SG Says: For an on-the-go outfit, layers are definitely your friend. Throw on dark-rinse jeans with your denim jacket for a look that's stylish any day this summer.
Just don't forget your shades (here's our favorites under $100).
Shop denim jackets:
Saturday
Memorial Day Weekend Style: Outdoor bar or bbq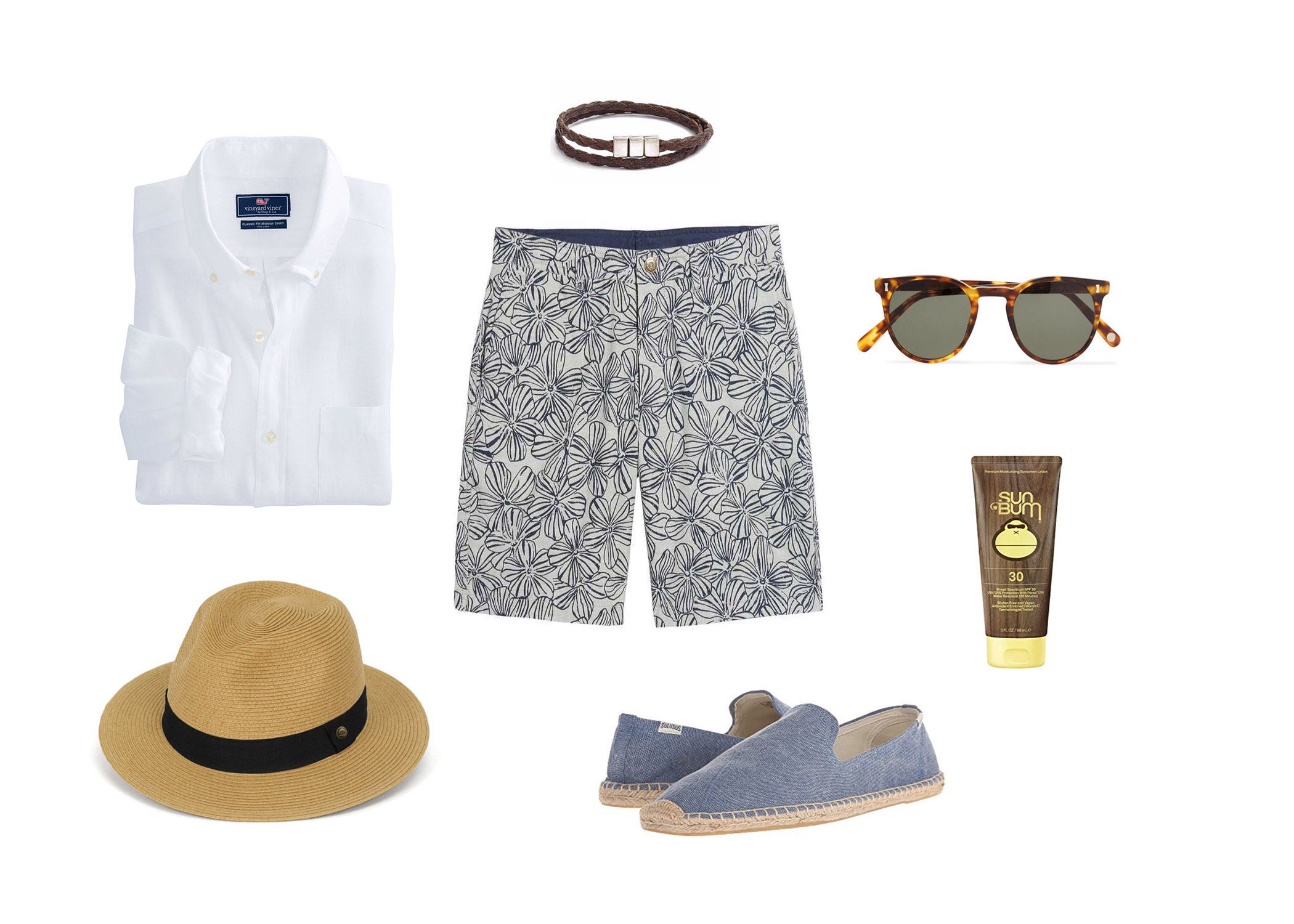 SG Says: If brunch is on your weekend agenda, add a dressier element to your casual shorts with a classic white button down.
RELATED: How to wear a band collar shirt all summer long
Then keep it breezy in a pair of textured espadrilles. Here's how to wear 'em five ways.
Shop slip-on shoes:
Memorial Day Weekend Style: Boardwalk stroll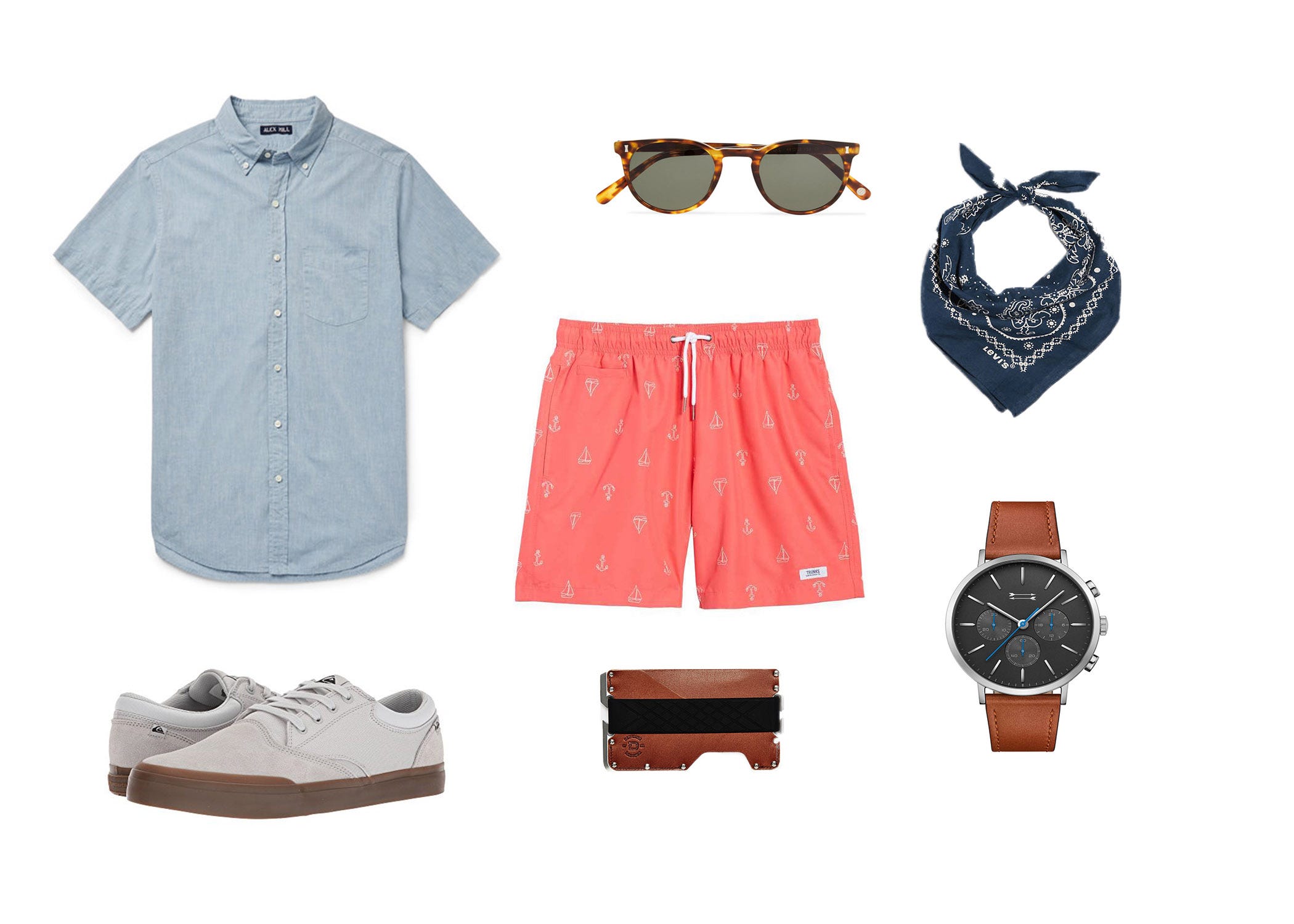 SG Says: Have we mentioned that we're all about trunks and a short sleeve button down?
Especially when they're fan-favorite basics that have a little extra detail.
Bonus points? That snazzy bandana tied jauntily around your neck. Yes, you can pull it off!
Shop chambray shirts:
Memorial Day Weekend Style: Night out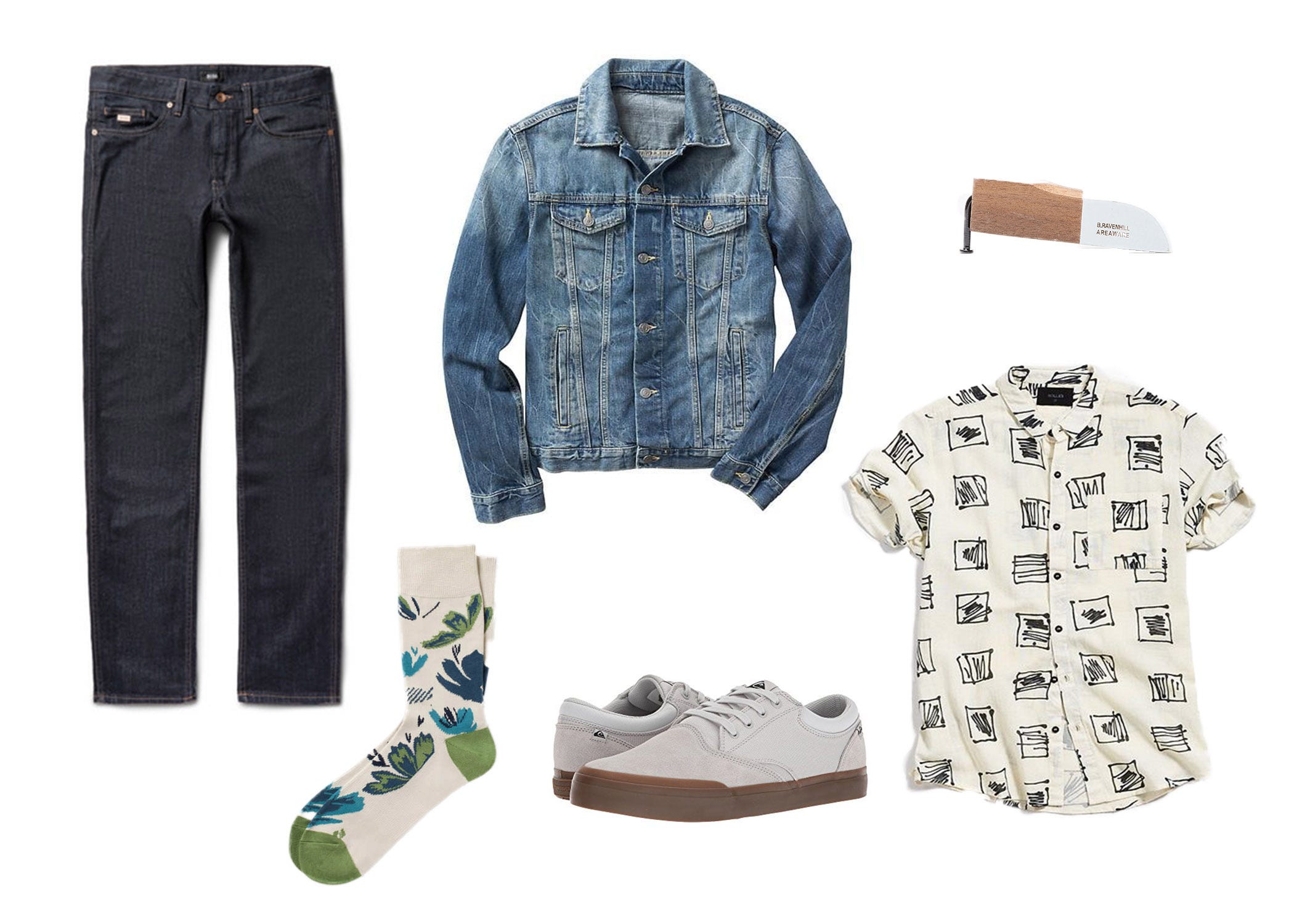 SG Says: Nothing screams summer more than a comfy worn-in short-sleeve button-up shirt.
Bring a jacket for those evening temperatures, and keep the whole look tied together with suede sneakers and a tall sock.
Shop white sneakers:
Sunday
MDW Style: Backyard Barbecue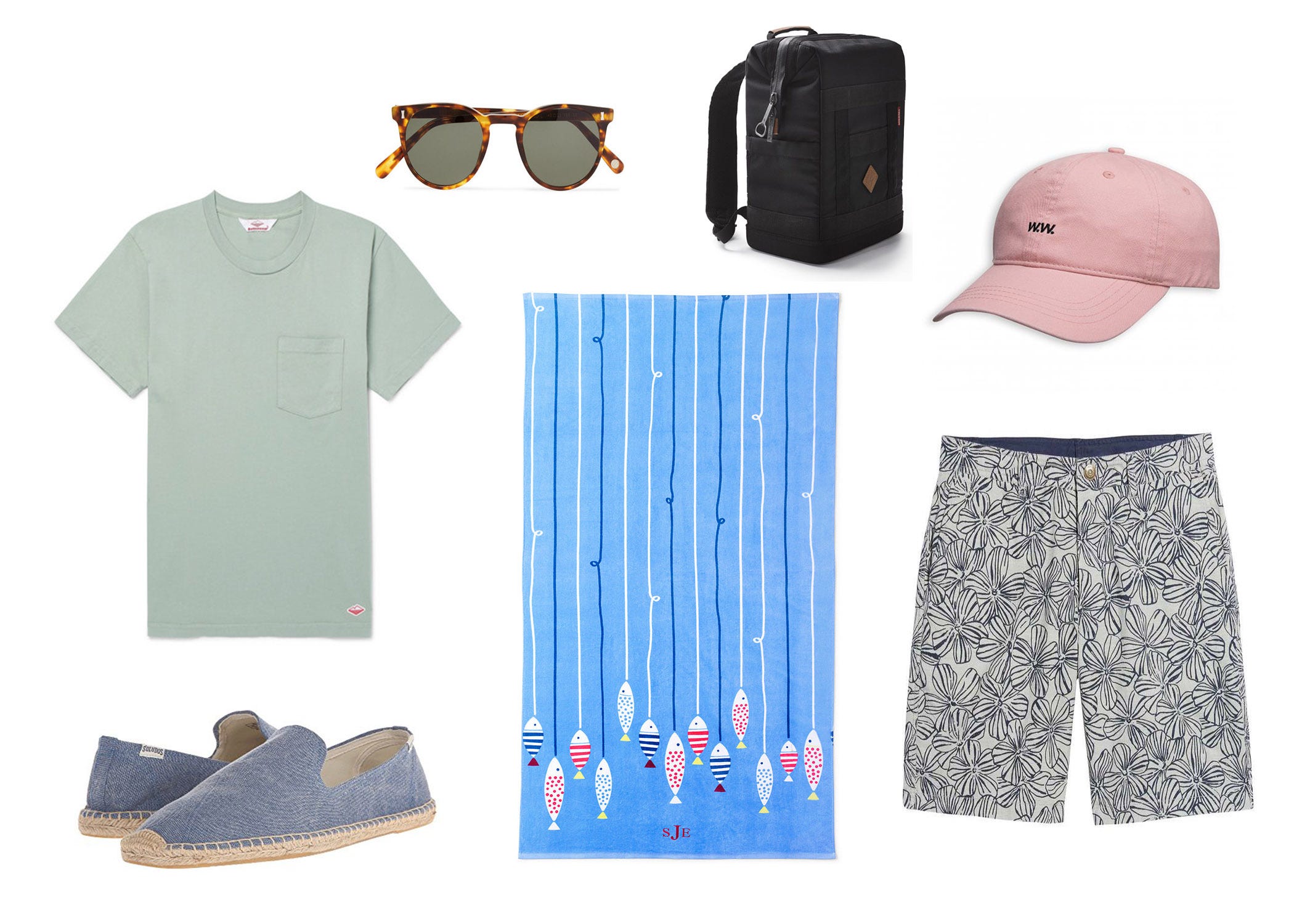 SG Says: The stylish way to hide any BBQ stains and beers spills? A floral pattern, of course.
Pop on your millennial pink cap to complete this comfortable yet unique daytime look.
Shop pocket tees:
Monday
MDW Style: Homebound Ease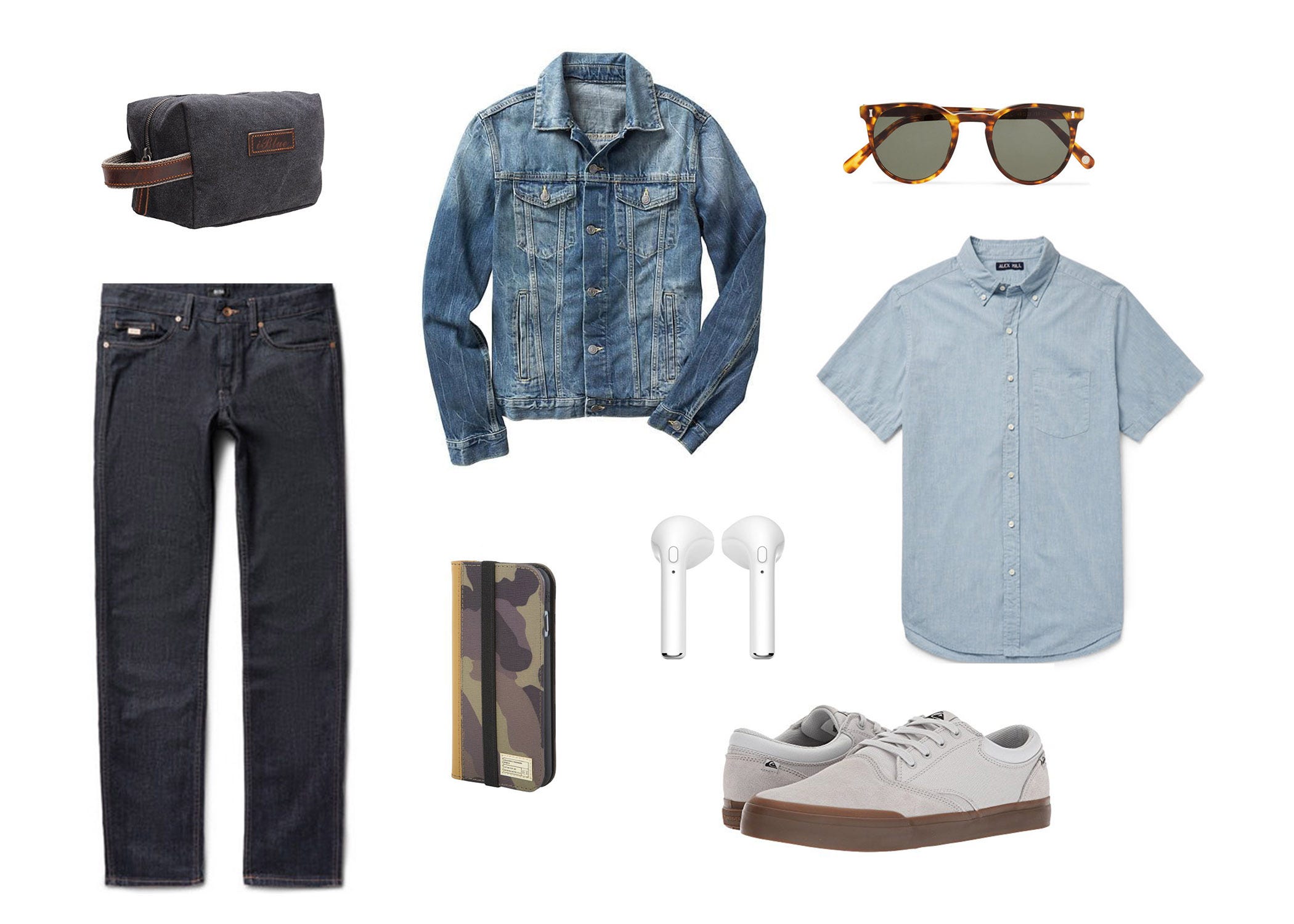 SG Says: Bring back a touch of those long layers for the trip home by draping a shacket over your trusty button down.
RELATED: Get ready for summer with these warm weather style essentials
Simple and effective for the win, guys.
Shop sunglasses: