3 Men's Hoodie Sweatshirt Outfits to Wear This Week
Casual outfit inspo.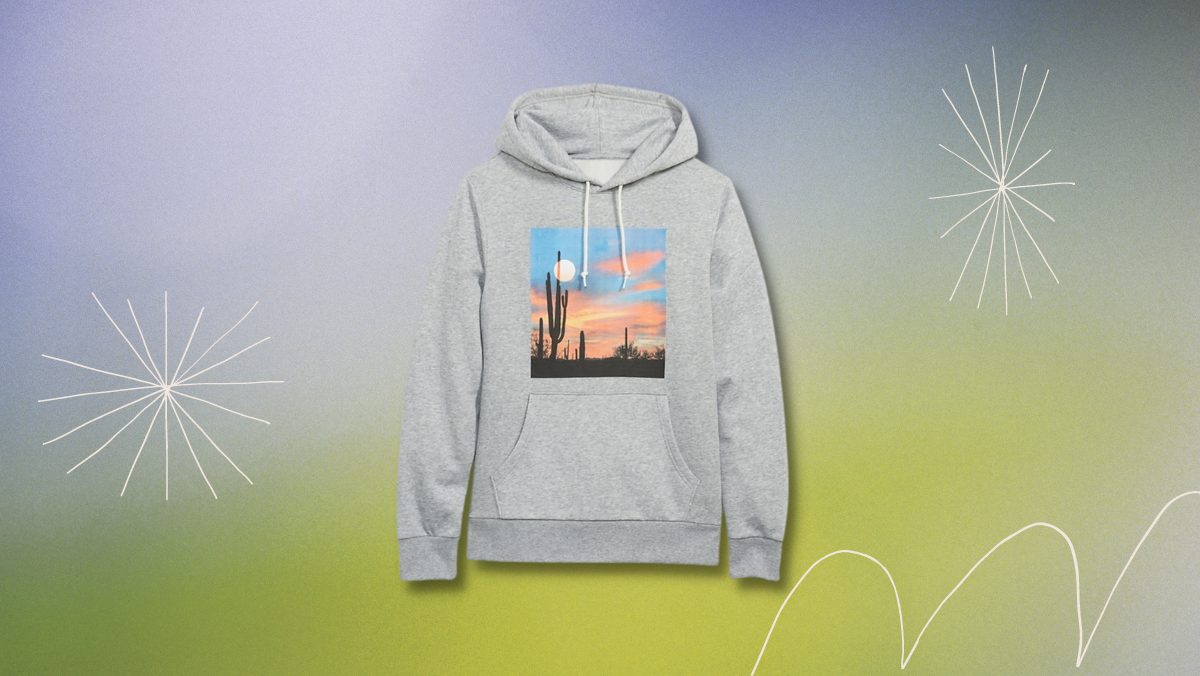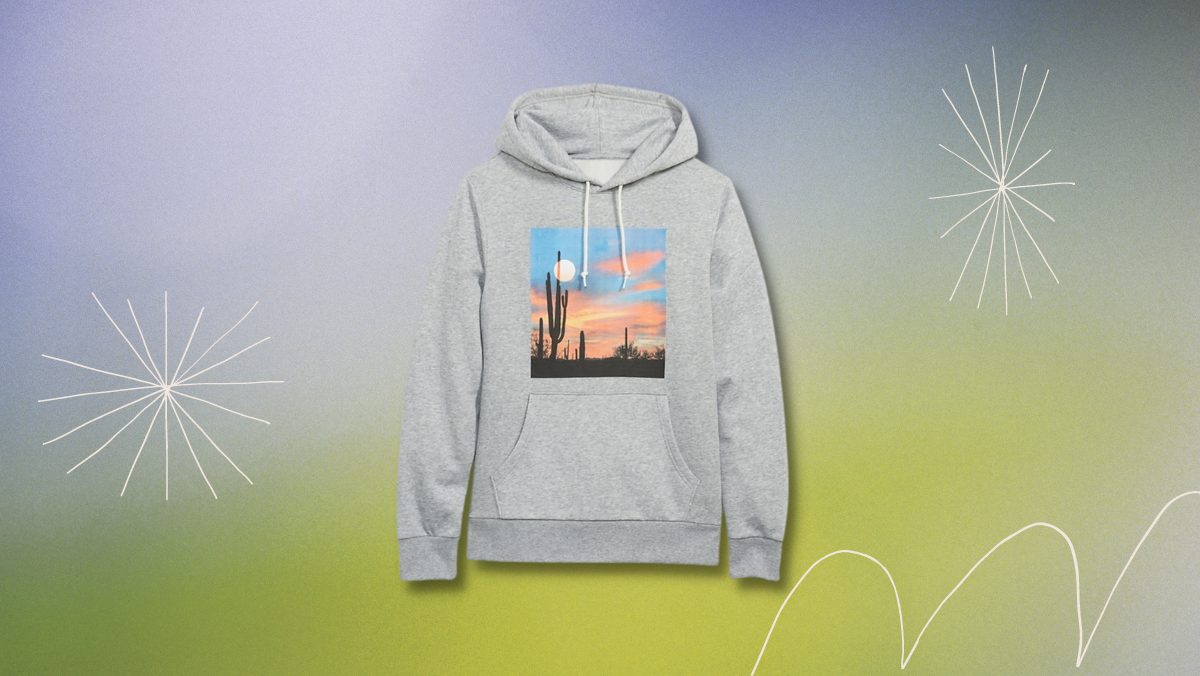 Through quarantine, I've started to think as the humble hoodie sweatshirt as a type of adult security blanket.
Wrap it around you (or pull it over your head, I suppose) and you're protected from the world. You even have a built-in "people blocker" with a hood that you can hike up over your head and drawstring that can be pulled tight. Perfect for a post-Zoom decompression sesh.
If you think a hoodie is purely utilitarian and far from fashionable, though, think again. Men's hoodie sweatshirt outfits can be totally stylish, provided you pick one that skims your torso, rather than billowing out from it. Beyond that, look for a thicker material that feels more structured than sloppy.
Below, get inspired by 3 men's hoodie sweatshirt outfits to wear this week:
work mode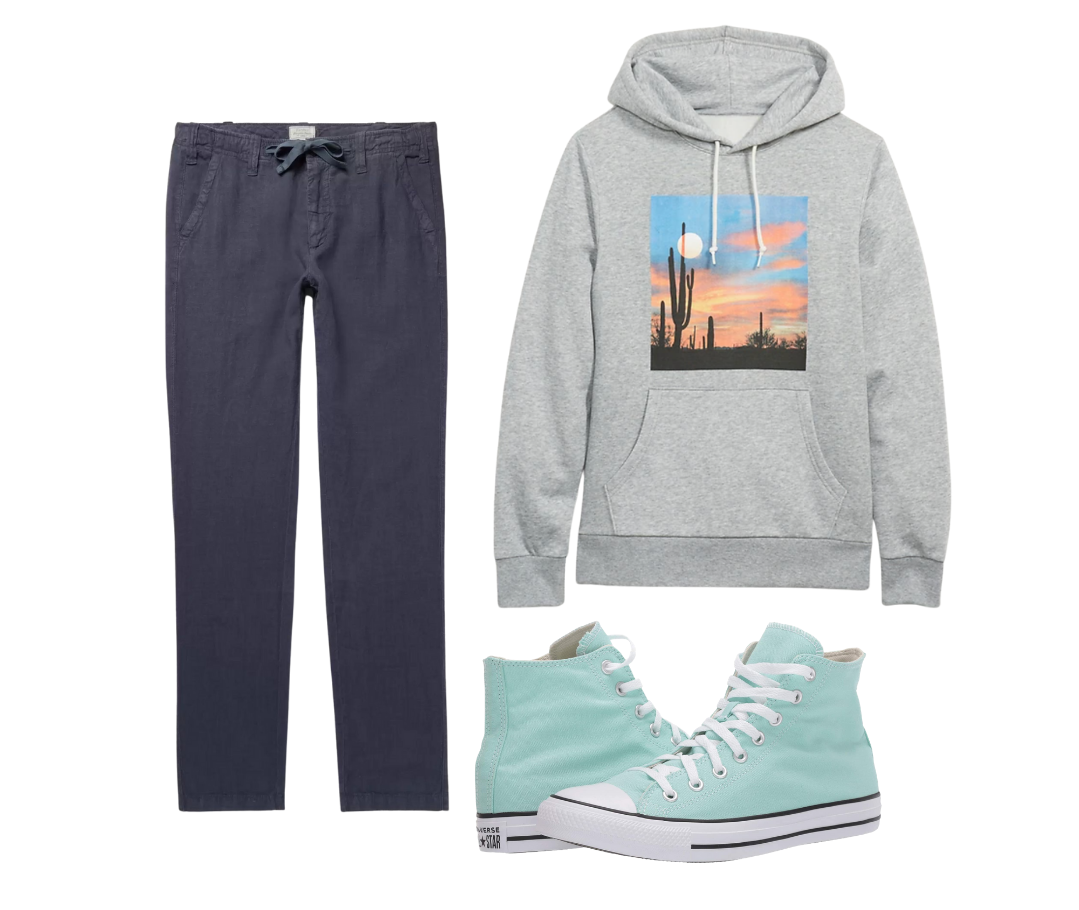 sweatshirt: Old Navy | pants: Hartford | sneakers: Converse
Styling tips: Pair a hoodie with drawstring pants and your favorite sneakers for a look that's ready for work.
Or at least, for work from home.
Want to dress up this hoodie sweatshirt outfit?
Easy! Just add an oxford cotton button down shirt under the hoodie for a slightly preppy layered look.
off-duty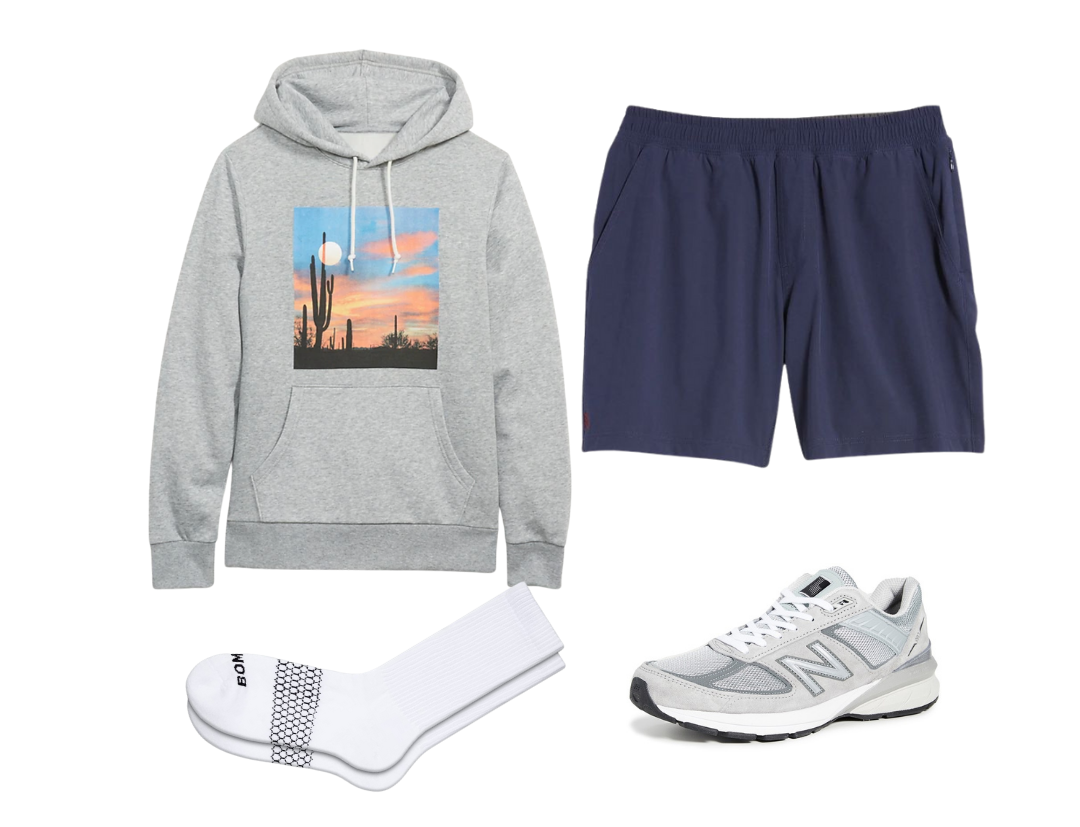 shorts: Rhone | socks: Bombas | sneakers: New Balance
Styling tips: This outfit is like the Swiss Army knife of off-duty outfits. Add a denim jacket over the hoodie for an early morning coffee run. Lose the socks for a less sporty vibe, or swap in your workout sneakers and Dri-fit top for a "Ryan Gosling goes to the gym" look the paparazzi would love.
RELATED: The 7 Best 7″ Shorts for Summer
And while here at SG HQ, we love love LOVE a performance short for all-day wear, feel free to trade the Rhone shorts above for a drawstring style or straightforward chino short.
day date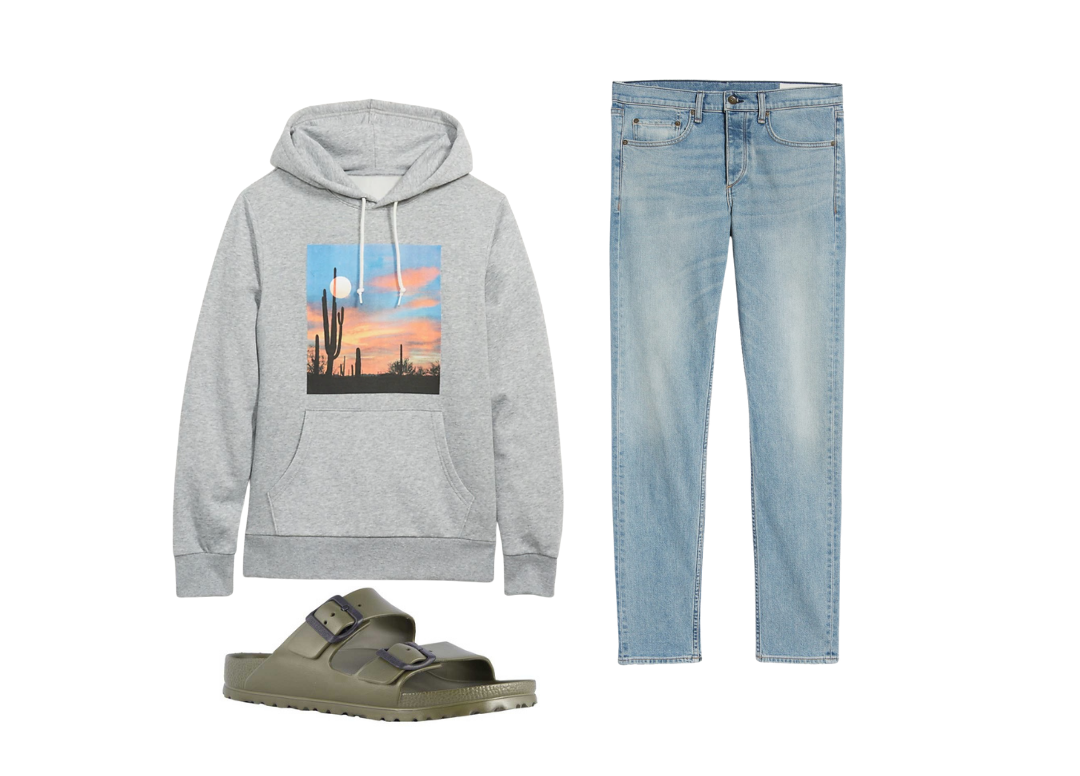 sandals: Birkenstock| jeans: FRAME Denim
Styling tips: Yep, still pushing Birkenstocks on you!
Give your jeans a roll or two for a laid-back look that projects "This ol' thing?" breezy style.
Looking to update your hoodie collection?
Break out of the basics and opt for something a little unusual. Think: an eye-catching color, graphic, or pattern.
Even a small embroidery or interesting logo at the chest makes for a "something special" detail.
Shop #SGapproved hoodies: