Men's Style Madness 2017: Final Four
Who moves on to the championship?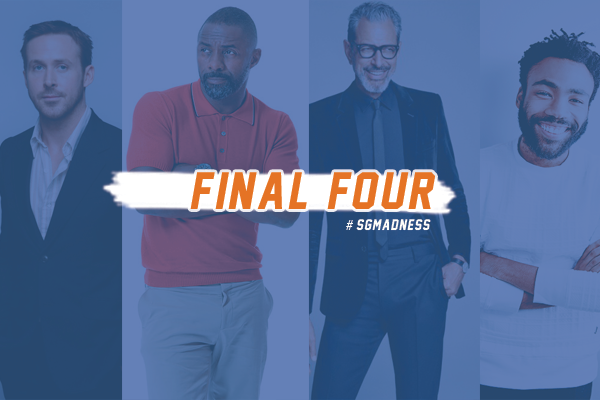 Welcome to the Madness! Voting is simple – pick the most stylish guy by clicking on their name in the match up – no login required. Feel free to share your bracket with us and sway a few votes in the comments below. So, who ya got for the 2017 Final Four?
Jeff Goldblum vs. Ryan Gosling
Jeff Goldblum
Jeff Goldblum always looks so sharp, thanks to his slim cuts. Having had many years to discover and cultivate his personal style, he has learned what works for his figure – ahem, skinny jeans – and sticks to it. While his fit is set, he keeps things fresh with fun accents, whether it be fun shirt pattern or contrast wingtips. He knows the benefit of having a few great pieces in his wardrobe, like his leather motorcycle jacket, chambray shirt and penny loafers – all staple styles that just get better with age, like Goldblum's style.
Ryan Gosling
Ryan Gosling's style is so consistently interesting, yet it always appears effortless. His style is a demonstration of great balance and restraint, as he knows how important subtle details can be to create an overall look, but he's also not afraid to opt for bold prints or features. His style is no Monet, as it looks just as good from far away as it does up close and personal.
Idris Elba vs. Donald Glover
Idris Elba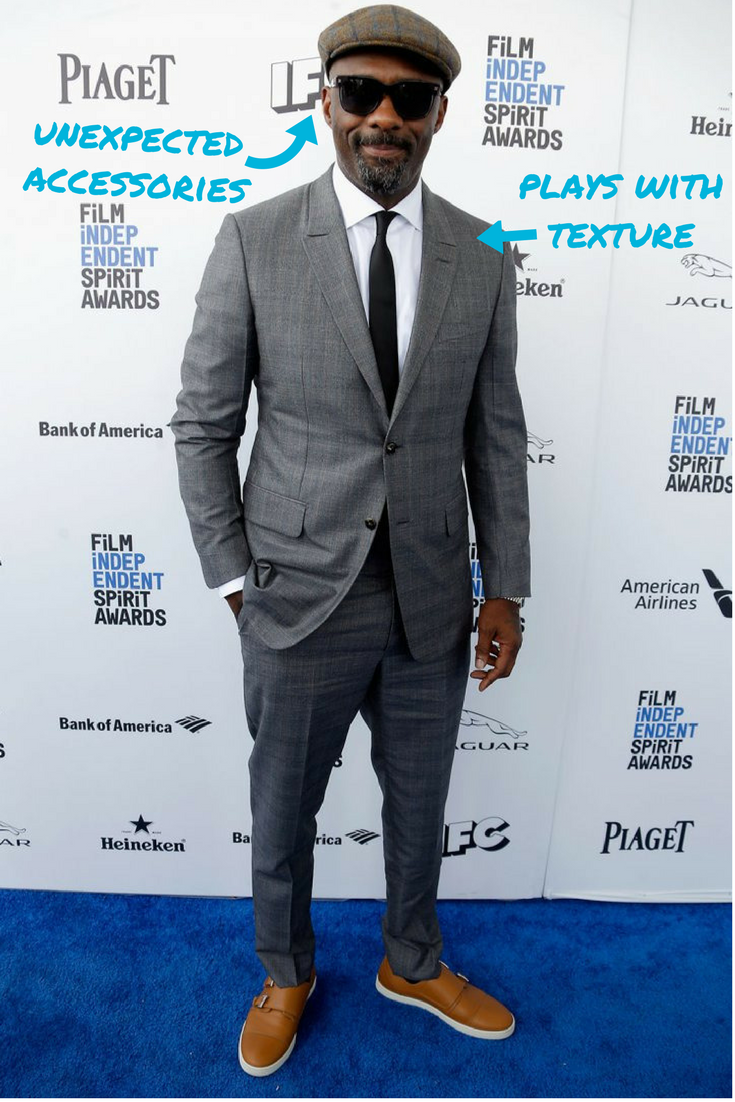 Idris Elba knows how to use the element of surprise to shape his style. Even his most tame outfits have a level of interest, whether it be an unexpected texture on a suit, a rolled sleeve, or a playful nod to color. He is exceptionally good at elevating sneakers, which gives a refreshingly modern vibe to many of his suited looks.
Donald Glover

Donald Glover practices the art of sprezzatura like no other actor in Hollywood. He can make any suit look enviably relaxed, either through unbuttoning his shirt a bit and forgoing a tie, or even just layering the perfect tee under a double breasted suit. His off-duty style is just as on point, opting for eye-catching outerwear, slim fits and fun prints.
[socialpoll id="2160274″ type="set"]
TELL US:
WHO HAS THE BEST SUITED STYLE? WHO DO THINK IS SUITED FOR THE CHAMPIONSHIP?
In partnership with Mirum Shopper for Unilever at Target. Thanks for supporting the brands that make Style Girlfriend possible. Shop our favorite men's Unilever picks, including AXE Black Daily Fragrance, Dove Men+Care Fresh & Clean Shampoo+Conditioner, and Degree Men Sport Defense Dry Spray Antiperspirant.

Like a phoenix rising from the ashes, Gabi Meyers went from Team SG's first-ever intern to a trusted fashion editor and stylist. She currently lives in Chicago with a very cute dog.