Menswear Blogger Spotlight: Beau Hayhoe of The Style Guide
PR Pro by Day, Men's style blogger by night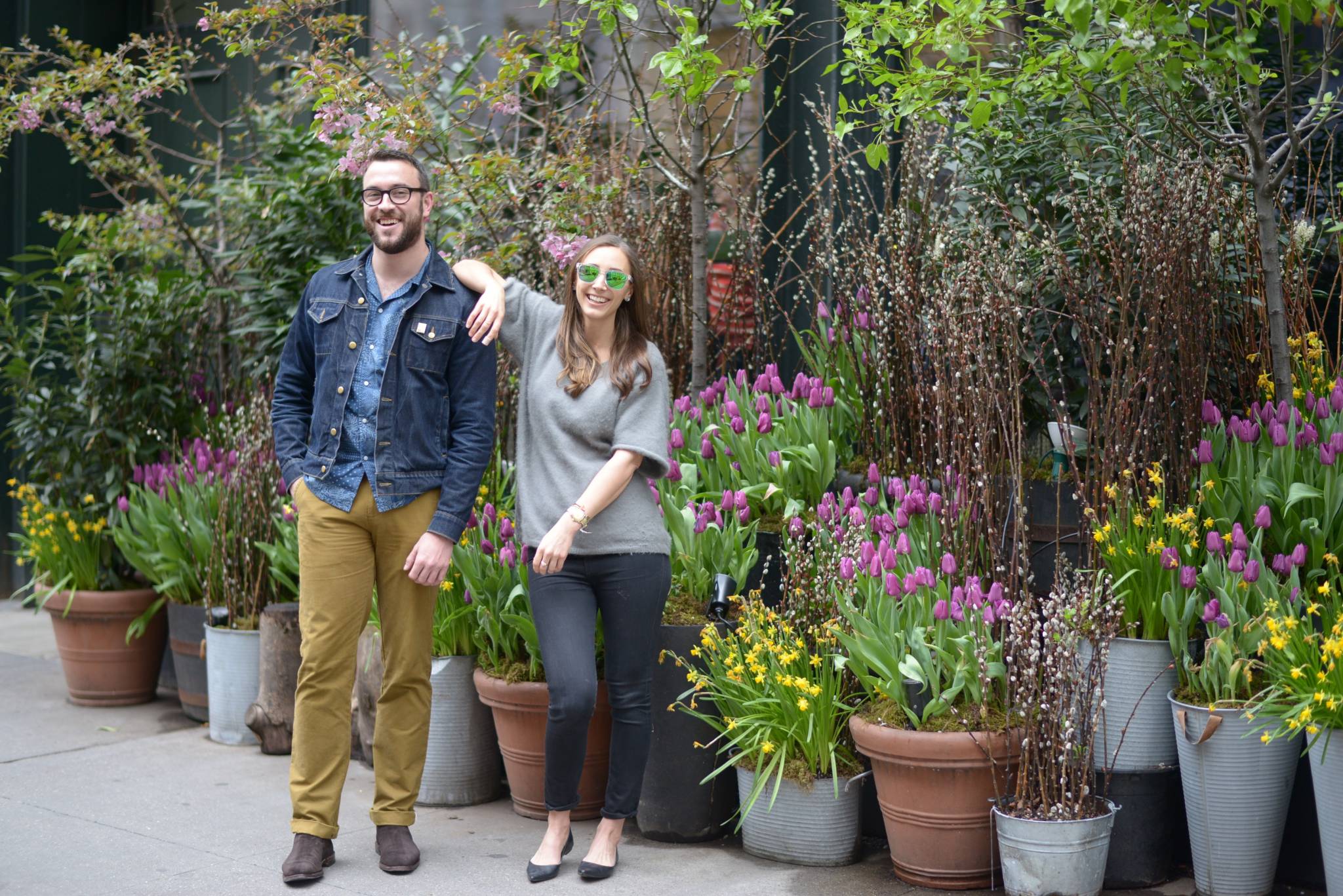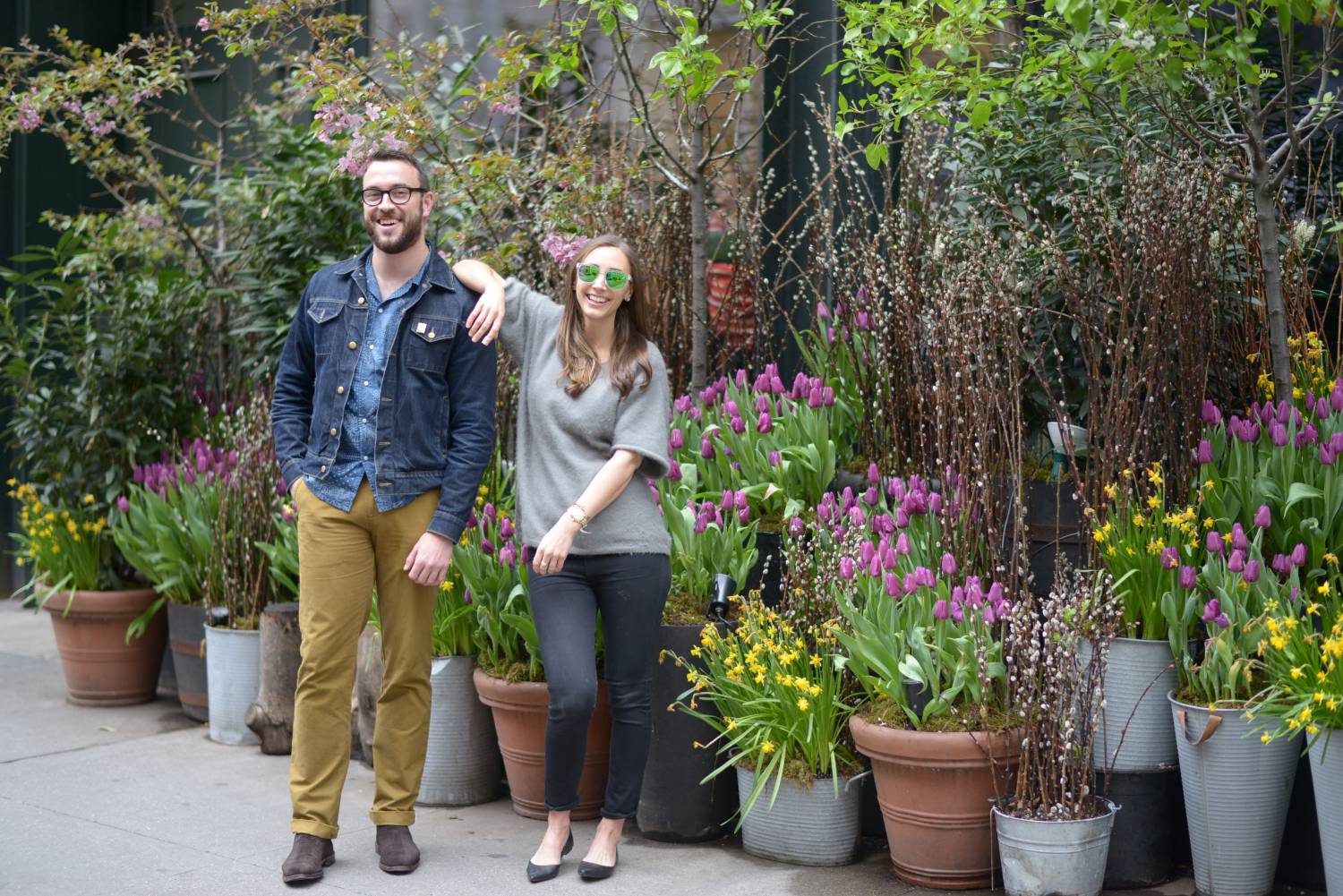 One of my favorite things is discovering fellow men's style folks out in the wild. Or at least, the wilds of New York City. Like finding out you share a hometown, or that you both love matcha tea, there's a bonding sense when you meet a fellow menswear pro – the idea that "We're in this together…and we're going to look damn good while we're here."
That's how I felt a year ago, when I discovered that Beau Hayhoe, a PR professional here in NYC who'd been pitching me stories for years not only worked in fashion PR, he had a menswear blog of his own.
Tall and soft-spoken, I love Beau's thoughtful approach to menswear – he values getting the details right, but also rewarding the effort. By now he's used to me flying into press events his company throws like a hurricane, telling him I have all of five minutes to see the collection because "I somehow triple-booked" my evening (I'm very popular if you didn't know). It never phases him, and he always does a great job of showing me exactly what I need. He's got a great eye and usually manages to be already wearing whatever my favorite piece from the presentation is…and in my favorite color to boot.
In addition to his own blog, he also writes for other menswear sites like Effortless Gent and The Manual, all while (still) holding down a day job slinging brands like Timberland and men's denim line 34 Heritage.
Take a look at a few of my favorite series he does below, then head over to Instagram for a chance to win some SG-approved goodies just by following Beau's and our page and leaving a comment.
Catch up with friend of SG, Beau Hayhoe of The Style Guide: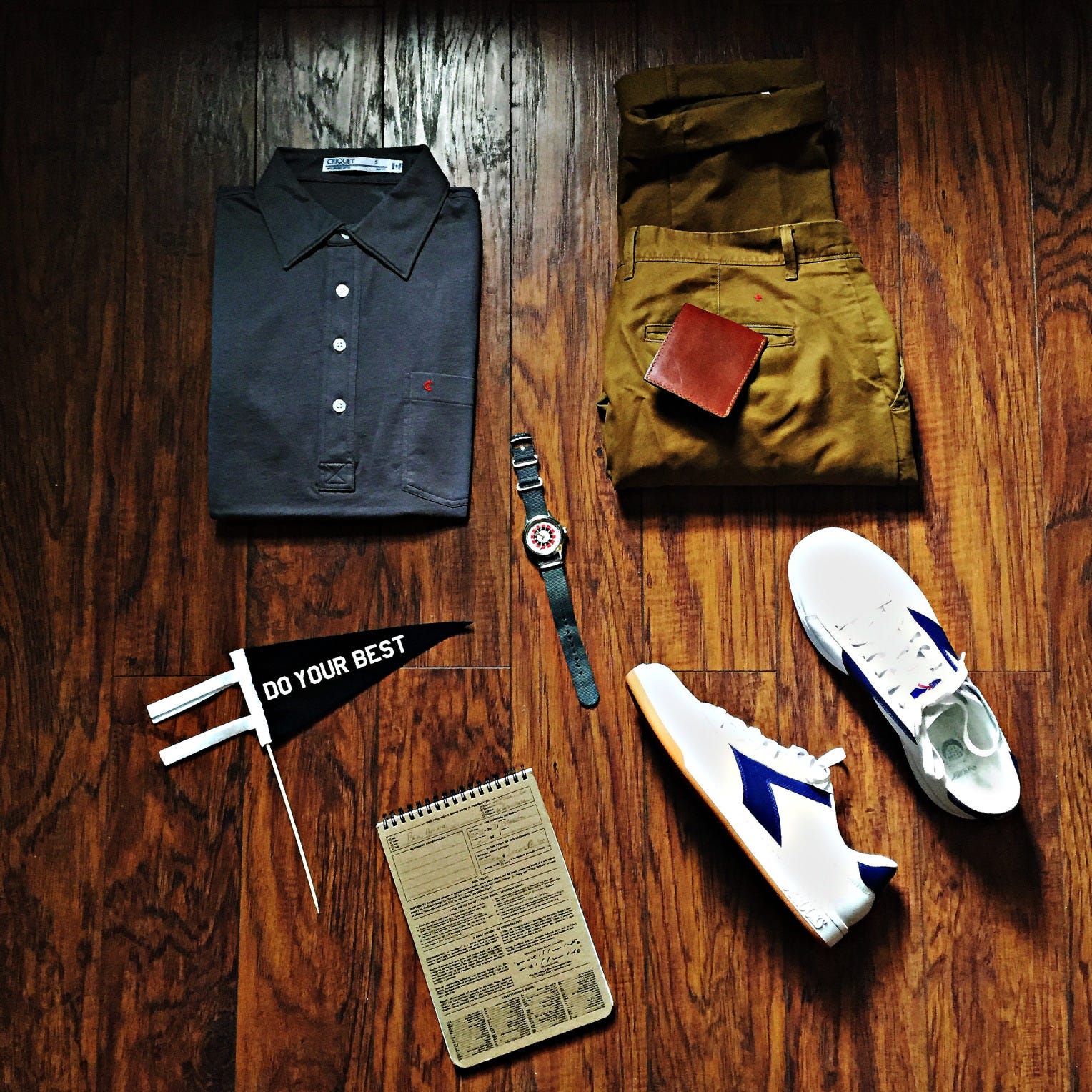 Looking for your new summer wardrobe staple? Hayhoe wants you to believe in the power of the polo once again. In this Style Pick of the Week, he explains why, due to factors like an impeccable fit and a sharp collar, this breezy slim-fit, organic cotton one by Criquet will get you back onboard the polo train.

Great style that actually helps the environment? We're in. This #OOTD teaches you how to upgrade your pocket tee to a cool, patterned chambray shirt. The best part? The brand is dedicated to removing one pound of trash from the Earth's oceans and waterways per each purchase of the United By Blue Wenlock Chambray Shirt.

"Be it a pair of white canvas sneakers or perhaps a more adventurous pair of basketball-inspired high-tops, there's room for every style in a well-rounded sneaker rotation." Hayhoe says it best, you don't have to be a sneakerhead to appreciate a pair of stylish kicks. In this Style Q+A, he interviews Global Heritage Director Shane Downey for the inside scoop on the footwear innovation going on at Brooks Heritage.
TELL US: 
WHAT'S YOUR SUMMER WARDROBE STAPLE?