SG's Most Stylish Man of 2019 Round 2: The Classic and Committed Brackets
Ready? Set? Vote.
Ready for Round 2? It's time to choose who gets one step closer to being named the most stylish man of 2019. You'll notice we're switching things up this year. To keep things apples to apples in the beginning (as opposed to Bieber to Beto), we've grouped heats by celebrities' personal style.
Check out all of the Round 2 face-offs, then vote in the Classic and Committed bracket match-ups below and the Fashion-Forward and Fancy brackets before polls close at 5p EST on Saturday, March 30th.
SG Madness Round 2: The Classic and Committed Brackets
Ready? Set? Vote!
Classic Bracket
John Cho v. Barry Jenkins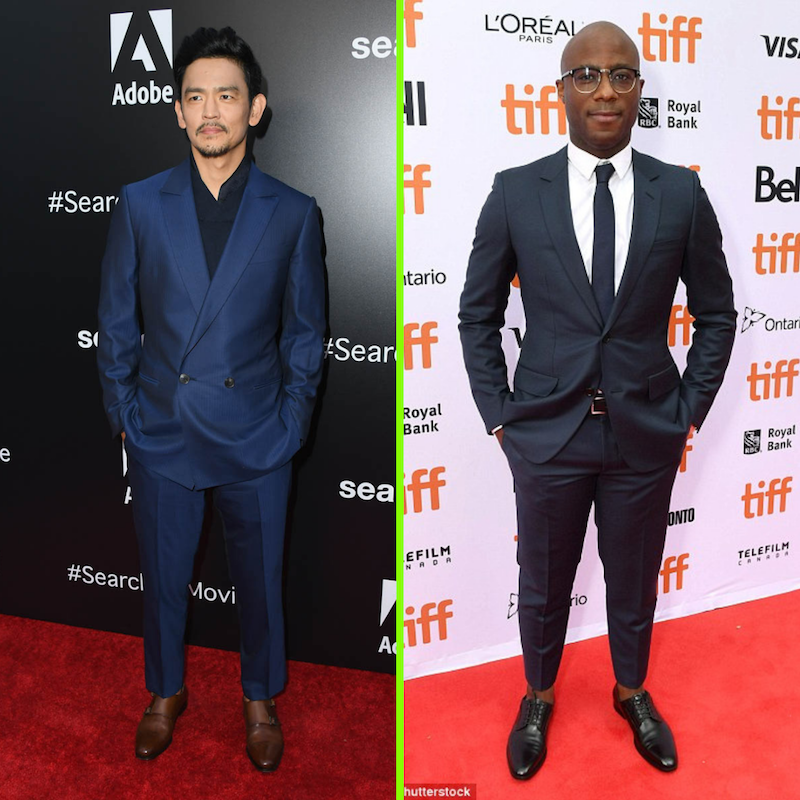 I'll be honest. I wasn't expecting Moonlight director Barry Jenkins to so handily best Dwayne Wade in Round 1 of SG Madness but here we are!
Can he topple John Cho, who easily outflanked Drake to make it to the next round? That's up to you.
[socialpoll id="2543605″]
Kevin Love v. Adam Driver
By now you know that Taylor's got Kevin Love going all the way in Team SG's office pool. By the looks of the above match-up, the NBA player's style seems pretty well-matched with that of Star Wars' Adam Driver, so it will be interesting to see how he does in Round 2.
[socialpoll id="2543606″]
John Krasinski v. Idris Elba
Warning: you are not to vote on the adorableness of John Krasinski and Emily Blunt as #couplegoals. This is not Celebrities In Love Madness. Instead, base your vote on the laid-back style of Krasinski and his Round 2 competitor, Idris Elba.
Personally, I can't decide whose laid-back, monochrome sneakers and pants situation I like more in this pic..what say you?
[socialpoll id="2543607″]
Paul Rudd v. Kit Harington
Another serendipitously well-paired Round 2 match-up. Whose "Coolest dad in the pick-up lane" style do you prefer?
[socialpoll id="2543608″]
Committed bracket
Mark Ronson v. David Beckham
Battle of the Brits in Round 2 of the "Committed" bracket. Gabi's picked Mark Ronson as her do-or-die this year, and hey, she called it with Ryan Gosling. Is she on track to take home another SG Madness office pool trophy?
That's up to you.
[socialpoll id="2543609″]
Sprouse Twins v. Donald Glover
Lololololololol.
Yeah, I have a feeling I know how this one's going to turn out, but I mean, who knows? You guys have surprised me before.
[socialpoll id="2543610″]
Jason Momoa v. Chance the Rapper
Ooh this one's hard for me personally. It's my lot in life to stan pretty much whatever Chance the Rapper does, says, and wears, but Jason Momoa is my pick to go all the way this year!
So I guess what I'll say is ::closes eyes, turns away dramatically:: Do what you must!
[socialpoll id="2543611″]
John Mayer v. Beto O'Rourke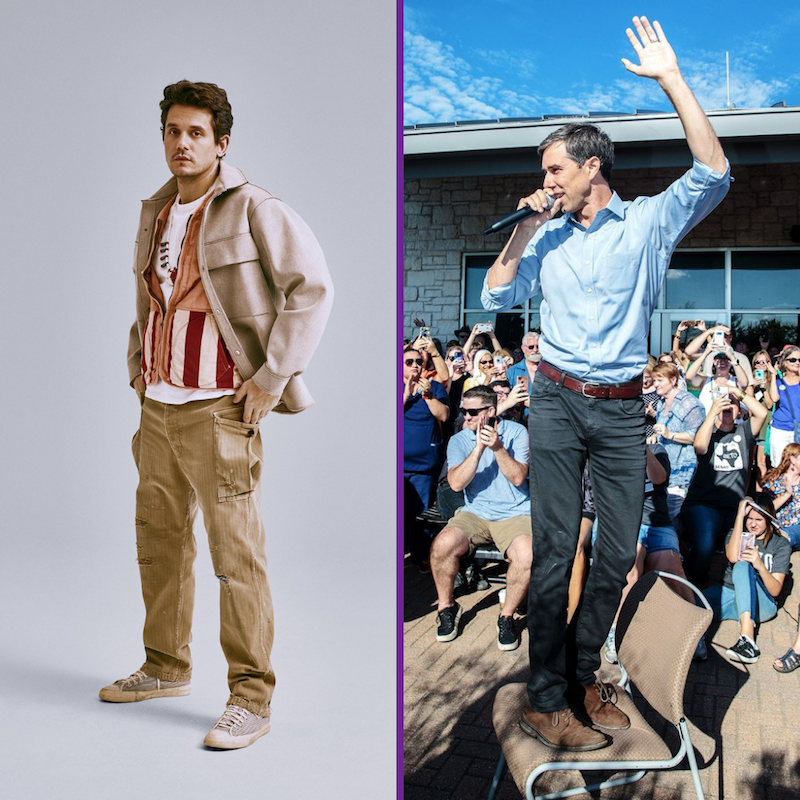 Man, is it just me, or is this a Freaky Friday reboot waiting to happen?
[socialpoll id="2543612″]
***
Vote in these eight match-ups above, before Saturday, March 30 at 5pm EST! And don't forget to weigh in on the Fashion-Forward and Fancy bracket face-offs, too.
***
Ready to build your own SG Madness-worthy wardrobe?

Clothes make you feel like a million bucks does wonders for your confidence, but a closet full of clothes you love and feel great wearing can feel like a slog to build. If you're ready to invest in some new clothes for your wardrobe but dread the thought of shopping for them…consider having Team SG shop for you! We can curate an online shopping list just for you that fits your budget, your body type, and your lifestyle.
Let us rescue you from shopping fatigue and sartorial apathy. You'll receive personal attention and care that will make you feel like the best version of the awesome guy you already are! Ready to seriously improve your closet and your confidence? Give us a shout.