Be Best Dressed at your Office Holiday Party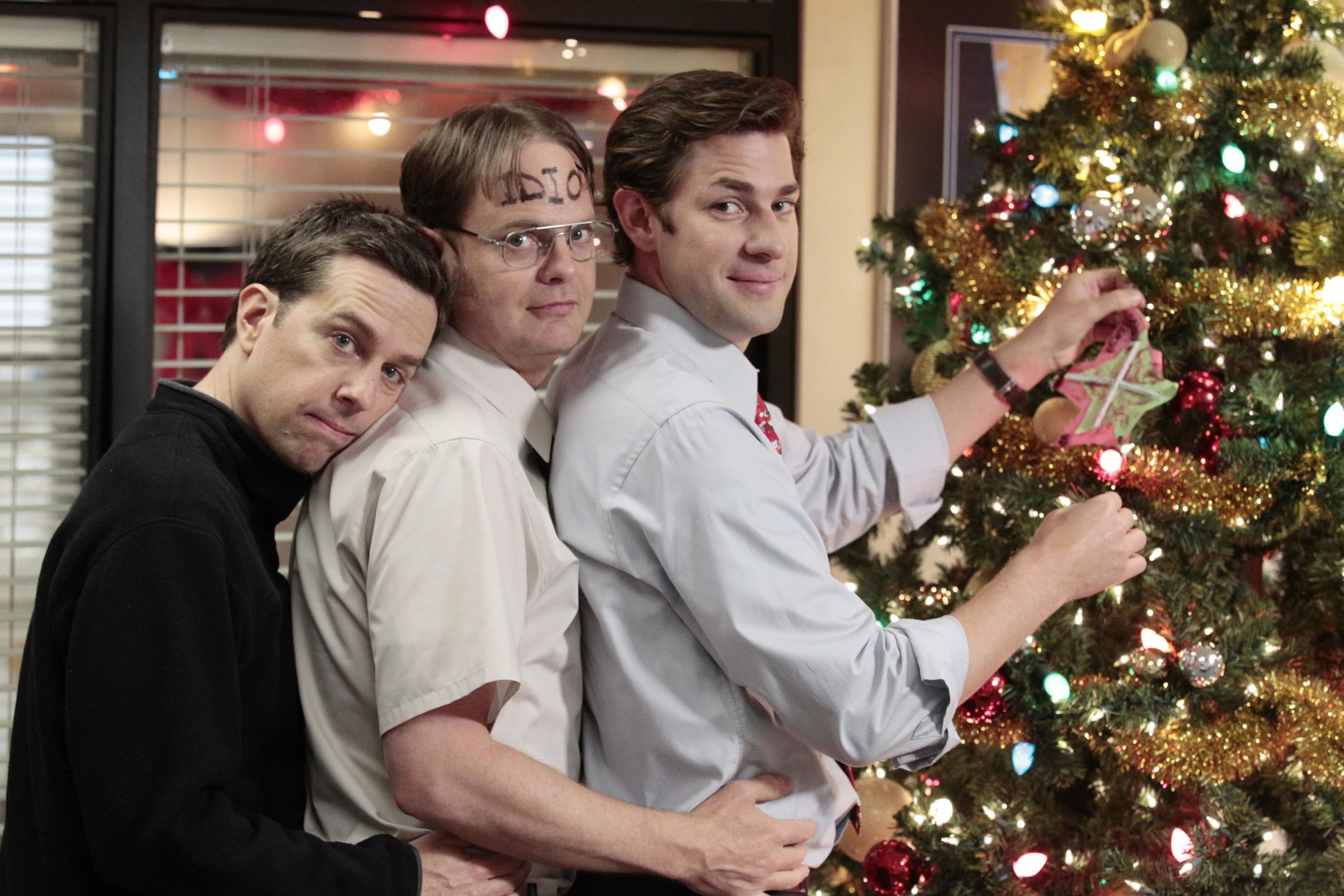 While we don't all get snow at the holidays, a flurry of parties is definitely on everyone's weather report in December. 
Your office holiday party is a special occasion.
With so many companies tightening their "frivolity" belts these days, we'll guess that your office party this year won't veer into gala or black tie territory.
But please please please still take this shindig as the opportunity it is to dress up a little!
You've got at least a few fancy clothes in your closet. Now's their time to shine!
Below, check out a stylish men's office holiday party outfit to wear this season: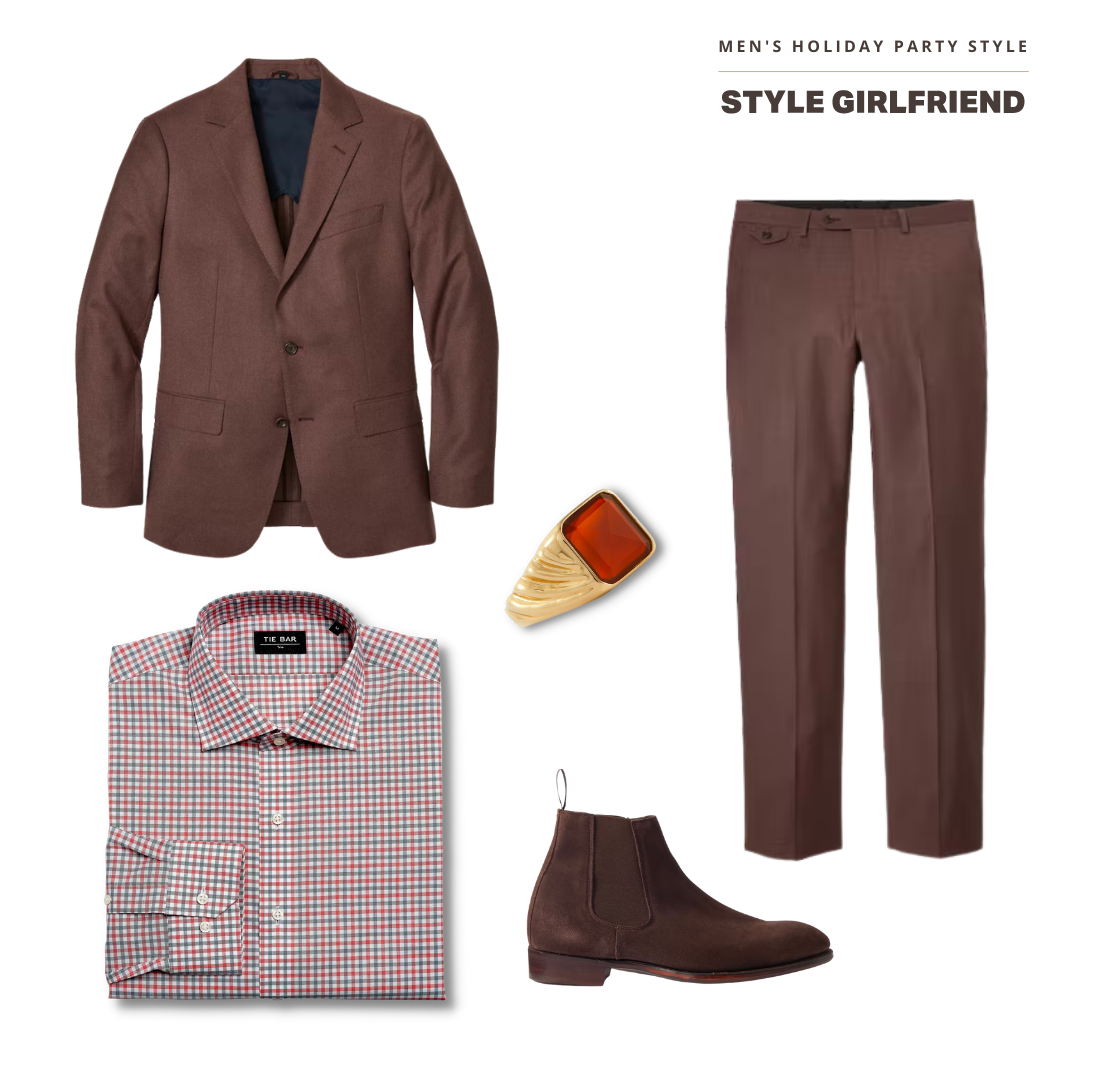 Shop the outfit:
SG Says: A suit in an unexpected color, sans tie, is always a good bet for an office holiday party.
You want to show your co-workers the best version of you outside of the office, so making the effort to dress a little special is worth it.
Even if (especially if?) you don't wear a suit to work.
The suede Chelsea boots keep you from feeling like you're coming right from the office, while the jaunty signet ring says, First round at the after party's on me.
How your suit should fit
Your festive look is sure to draw a few extra eyeballs, so make sure the tailoring is on point.
Aim for a tapered and relatively slim silhouette to ensure you're wearing the suit, and not letting it wear you.
Feel free to wear a Santa hat, but don't be the guy who gets blasted drunk wearing the Santa hat. We all know the difference, right?
***
Want to know what to wear over these outfits when heading for the door? Check out our favorite coats for guys this winter.