Reader Question: What is Resort Wear?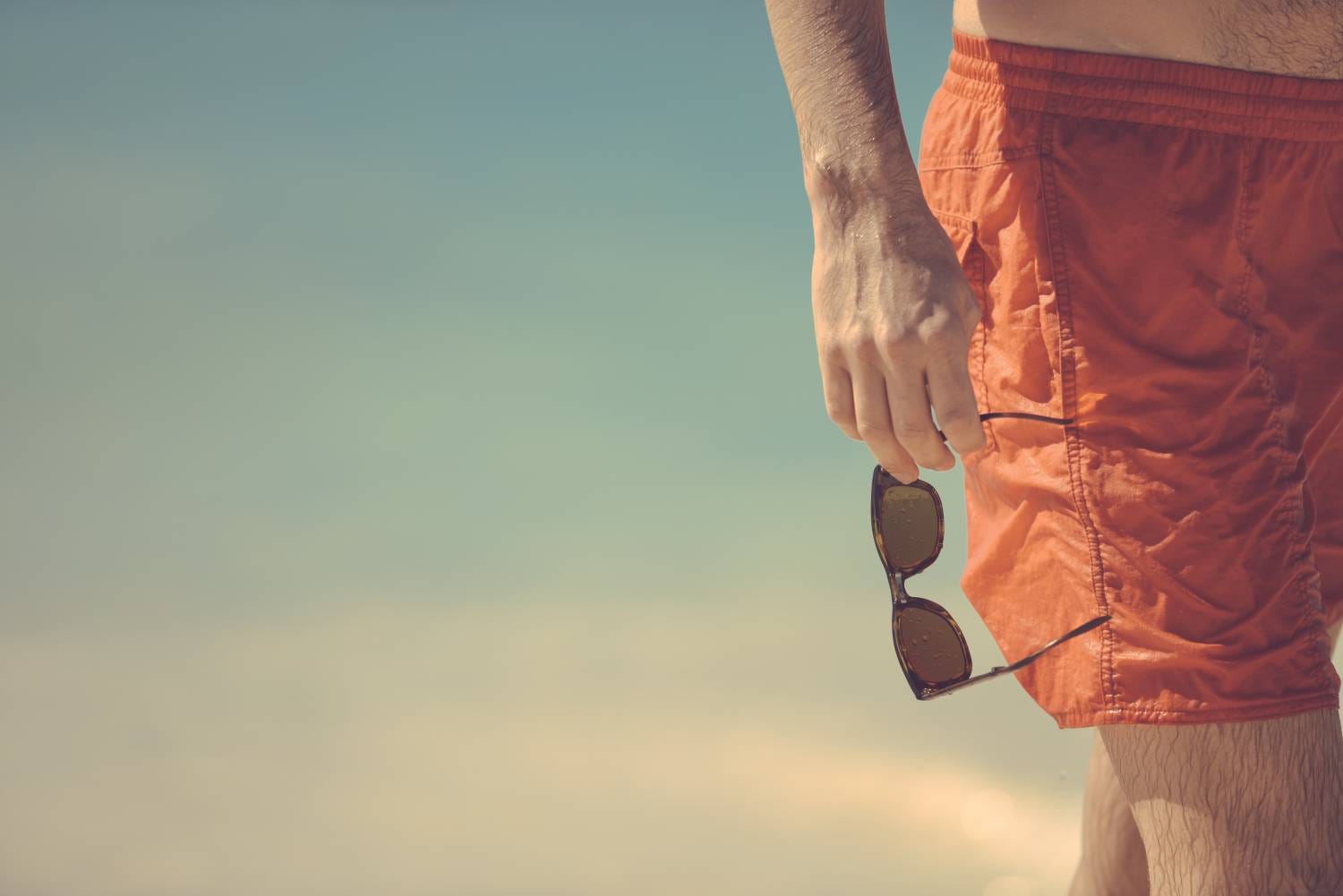 Resort Wear is one of those ambiguous dress codes like semi-formal and garden party, in which a person who has never experienced an event of that formality has no idea what that means.
Maybe you've seen the episode of Seinfeld where Kramer sells all of Mr. Costanza's 1960's resort wear, complete with terrycloth lined shirts and matching swim trunks.
If you have, don't assume that look would still fly today. These are the kind of dress codes you need to see in action to know exactly how you to style yourself.
You can thank reader Jason for posing this reader question, which will answer your dress code requirements for your next warm weather vacation.
Jason asks:
This year I won an award trip to Atlantis in the Bahamas for me and a guest (my wife.)  I work for a large conservative company based in the Netherlands, and around 199 other people from my company will be on the same trip.  The days are free but I expect group dinners each night.
Looking online I see most the term "Resort Wear" used for the dress code when looking online.  Any suggestions on what to wear to these dinners?  The trip is the beginning of April, so I'd like to get my shopping done soon…I'm especially struggling with footwear, I have dress shoes, and then my beach shoes, not much in between.
As a veteran Atlantis visitor, let me tell you, I have seen classic resort wear. Some of it good, some of it bad.
Let me break it down:
Essentially it's country club prep, with a dash of islander.
Think of your golf gear: a polo and khakis PLUS colors of the sunset on the beach. Sounds nice, right? And instead of wearing your golf spikes you can totally wear regular shoes!
Here are your staples to make your resort wear looks:
A Sportcoat

Sportcoats, Left to Right:
Howe
,
Vince
,
Bonobos
Resort wear is all about casual elegance, and what could be more synonymous with that idea than (basically) just one half of a suit? Nothing, that's what. You only need to bring one so make sure it's right! Not at all staunchy, but still put together. You can wear a sportcoat all day and with pretty much every shirt you bring. It's that special layering piece that you can throw on top of whatever you're wearing to make it feel dressed up.
Collared Shirts
Left to Right:
Uniqlo
,
Ralph Lauren
,
Banana Republic,
J.Crew
You can wear long or short sleeves, cotton or pique, linen or silk, but whatever shirt you choose, make sure it has a collar.
If you're just going to the pool, a t-shirt is fine but if you think you might hit up the bar on the way back to your room you can throw on a cotton polo with your bathing suit (if it's one of the classy pairs below) and voila! Y
You're Resort Casual.  
This way, if you run into your co-workers at the poolside-bar, they won't have any embarrassing pics of you at the next office party…at least from this trip.
Neat and Tidy Pants
Bottoms, Left to Right:
Saturdays NYC
,
Uniqlo
,
J.Crew
Belts, Clockwise from top:
Ralph Lauren
,
Stafford
,
Dockers
Resorts are associated with relaxation, so you shouldn't feel like you have to put on your nicest suit and tie and be afraid of spilling all over it. Wear a nice pair of linen pants or chinos. They don't have to be fancy, just make sure they are not wrinkled. And shorts are totally fine for lunch or a casual dinner, as long as they are a similar to the tailored style above. Belts are a small but prominent accessory where you can definitely have fun, even if you want to keep your look generally conservative.
Refined Casual Shoes
Shoes, Left to Right:
Sperry Topsider
,
Clarks
,
Bass
If your usual style is slightly dressed up, then you won't have to make any adjustments to resort wear. But if you want an excuse to buy a summer-y pair then here's your chance! Pick a simple pair that gives you the "I care enough, but not too much" look.
Tailored Swimwear
Swimsuits, Left to Right:
ASOS
,
J.Crew
,
Oiler&Boiler
You guys don't understand how lucky you are. If I wanted to go to a sit-down restaurant straight from the pool, I'd have to dry off and put clothes on over my whole bathing suit, making my outfit look wrong in some way – either bikini string ties making a weird line under my skirt, straps showing, or not enough support up top.
These swim trunks, on the other hand, are totally tailored enough to pass as real pants. If you went to the beach in boat shoes instead of flip flops and a polo instead of a tee to the pool, you are good to go to the bar as soon as you're out of the water!
Here are a few resortwear looks you can try!
Dinner and the Casino
Poolside Bar
Daytime Stroll through the Shops
On the Beach
I hope that helped Jason! Have a great time, and say Hello to the stingrays for me!

Like a phoenix rising from the ashes, Gabi Meyers went from Team SG's first-ever intern to a trusted fashion editor and stylist. She currently lives in Chicago with a very cute dog.