Style Girlfriend Community Spotlight: Tim from Missouri
He loves a great fitting suit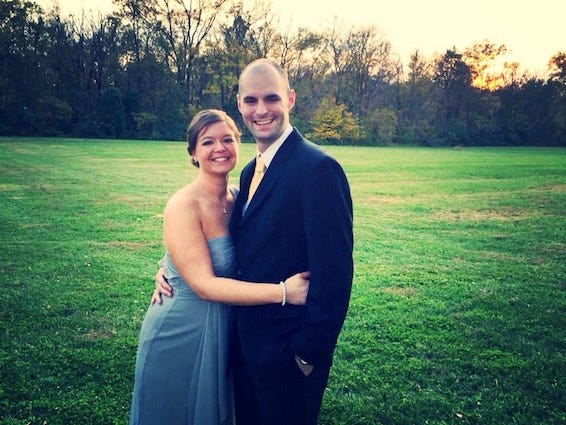 Check out another installment of our Style Girlfriend community spotlight series!
You guys know, it's you—the SG community!—who are the lifeblood of Style Girlfriend. Without all of you showing up here every day to check out what's new, shop our picks, and even work with us on updating your wardrobe, all of us here on Team SG would just be shouting "HOW ABOUT TRYING SOME CHINOS?!" into an empty void.
Below, a Style Girlfriend community spotlight on Tim: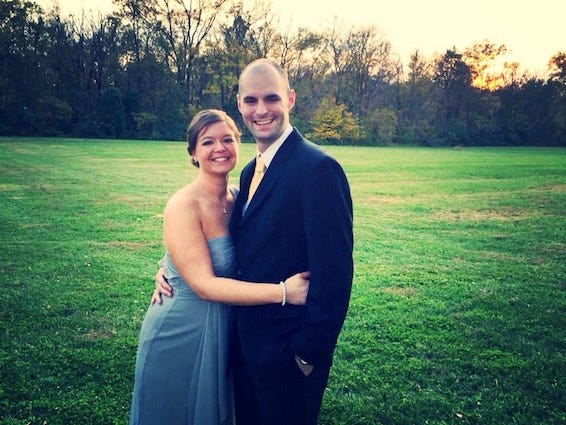 Name, Age, Occupation, City:
Tim Emmel, 34, Revenue Processor for MO Dep. of Revenue, Jefferson City, MO
When did you first discover Style Girlfriend?
When Megan was on either Dave Dameshek or Adam Rank's podcast. That led me to the site, which led to the twitter feed/Instagram page/podcast/etc.
Can you describe your "aha" moment about the importance of personal style?
Probably after graduating from college. Being a Catholic school student from 1-12 grade, I had a uniform. In college, the big fashion decision was which "going out shirt," to wear to the bars for quarter draws. Following college, I got to choose what I wanted to wear, what looked good, and more importantly how dressing better made me feel better about myself.
What does dressing well mean to you?
Wearing what makes you feel good, what looks good, and what gives you the confidence to get through whatever you're doing.
What was your first "million bucks moment"?
Probably the first time I got fitted for a suit. Seeing myself in something that was built just for me, made me feel like James Bond for a solid day (…day and a half).
[show_shopthepost_widget id="2741793″]
Quick Hits
Favorite "splurge" clothing brand?
J.Crew has great stuff and a store at the outlet mall near me.
Go-to "steal" clothing brand?
I just recently jumped on the Uniqlo bandwagon. Also a fan of Old Navy.
Grooming product you can't live without?
The oldest piece of clothing you have in your closet?
A couple of leather jackets that belonged to my grandpa, one was his from the Korean War.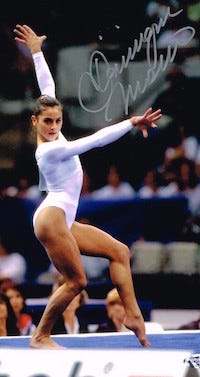 Night in or a night out?
Night in. I'm a fan of movies, and of wearing comfy clothes.
Signature drink?
Tequila and Tonic, or an Old Fashioned
First celebrity crush?
Dominique Moceanu of the '96 Olympic Gymnastics team
Summer wardrobe staple?
Slip-on shoes (I have a pair of J. Crew) great for the pool, the lake, making a quick beer run, or hanging out by the grill
Celebrity style inspiration?
Joseph Gordon-Levitt, Jon Hamm
***
P.S. Are you still waiting for your own style upgrade-prompted epiphany? Then allow us to loudly toot the horn of shopping with Team SG! Honk honk, it's the best!
Let us rescue you from shopping fatigue and sartorial apathy. Work with us to style upgrade ya, and we promise you'll get a promotion at your job…No just kidding. We obviously can't promise that. But we can promise the kind of personal attention and care that will make you feel like the best version of the awesome guy you already are! If you're ready for a lewk to change your life, or simply jump right to the end of the shopping process, give us a shout.
> Want to get in touch? You can always tweet at us or slide into our Instagram DMs!