Readers Spin with Style Girlfriend
Cardio Before Cocktails Last Friday Night in NYC
Last Friday night, NYC Style Girlfriend readers turned out to spin with me at Cyc Fitness for the studio's new "Cyc Night Out" cardio before cocktails event.
It was so great meeting more readers! We really all need to hang out more often, don't you think?
Aaron, the instructor, got everyone hyped up and the DJ's – yes, there were DJ's..it was a Friday night after all – kept the momentum going with a mix of Kanye, Mark Ronson, and more. Oh, and glow sticks. Did I mention there were glow sticks?
The spin with Style Girlfriend recap: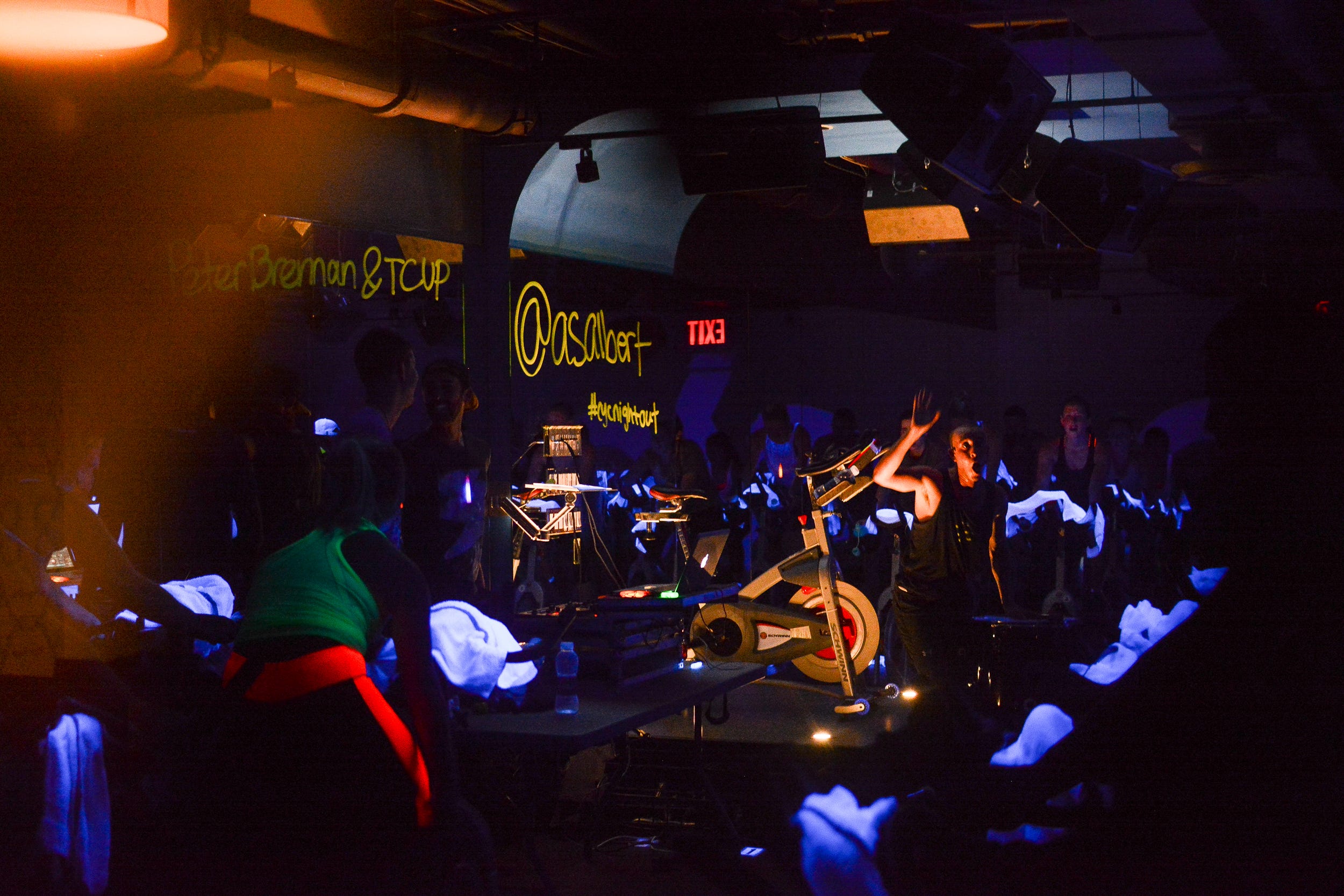 Along with a tasty WTRMLN WTR (as in, watermelon water) cocktail greeting the group post-ride, attendees also nabbed goodie bags filled with a few of SG's favorite things.
Like what? I'm glad you asked…
Well, for starters, riders got to freshen up with Ursa Major's amazing face wipes (very necessary after a very sweaty ride), chug the same Vita Coco coconut water I drink after all my workouts (you might remember the caffeinated version from our holiday gift guide), and snack on sweet and salty treats from Nourish Snacks…which, unsurprisingly, everyone dug into immediately.
And once they made it past the lobby?
Riders could clean off with a very refreshing bar of Irish Spring's new Signature soaps, and even take a chance on my beloved L'Oreal Paris BB cream, which I will continue to beat the drum for here on Style Girlfriend, because – seriously – it is a great addition to any guy's skincare routine. Who wouldn't want a little coverage and evening of your skintone, along with the benefits of a daily moisturizer? It's truly a win-win.
These (almost) weekend warriors even had a yummy VitaFusion gummy to snack on – I mean, take as a dietary supplement – the next morning.
I had such a blast, and it definitely encouraged me to do more events – maybe next a guys-only Pilates class? What do you think?
Tell me:
What's your next fitness milestone?
Curious about spin? Read our "Workout 101" primer on the fitness trend here