5 Days 5 Ways: Rhone Commuter Pant Outfits for Guys
Performance-ready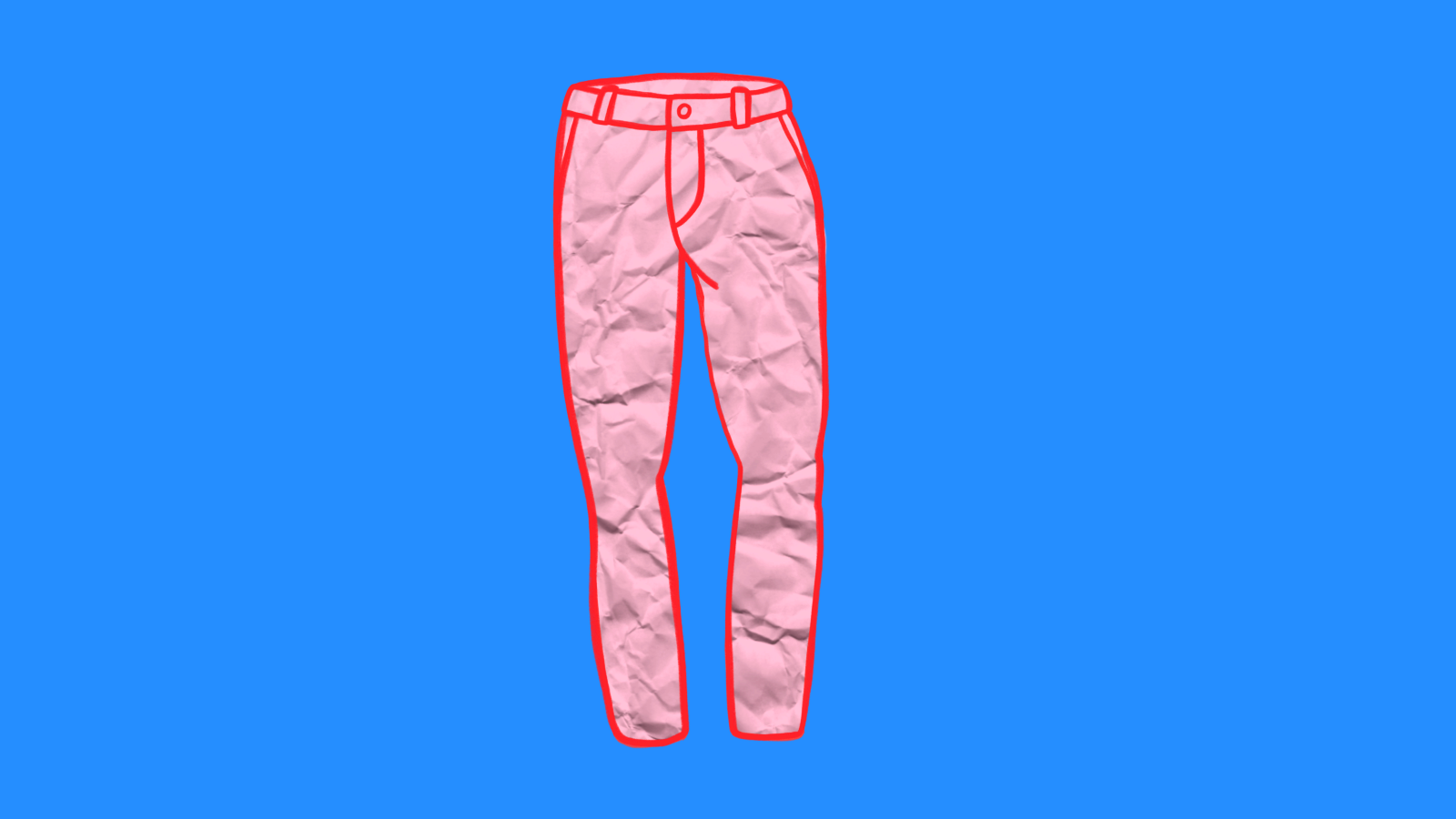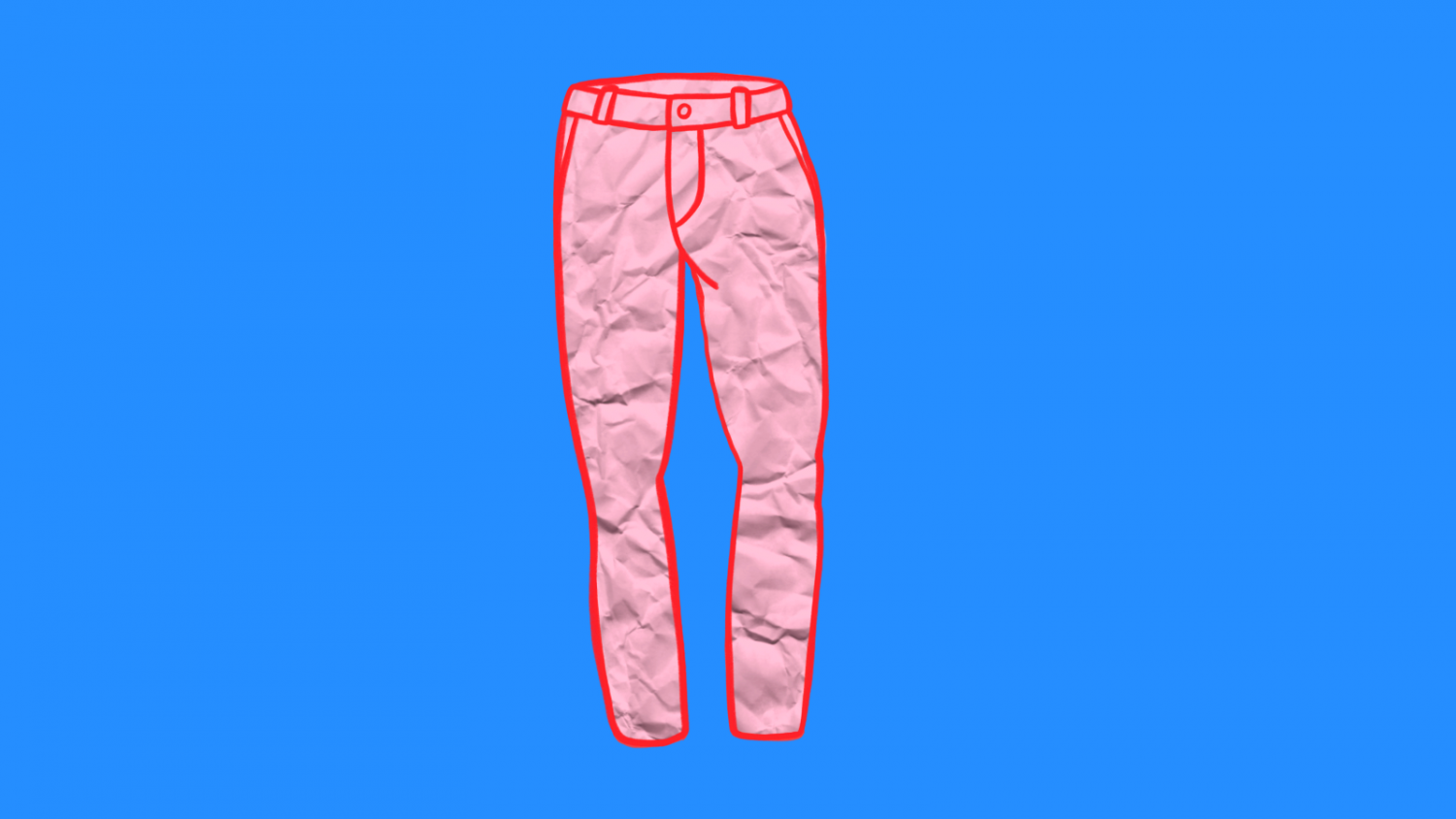 Rhone has been churning out stylish, highly functional men's activewear to outfit you head to toe (literally…their running socks are SO GOOD) since 2014. In fact, the brand's wardrobe staples have probably already become an integral part of your WFH wardrobe. Well, good news! This week, we're showing you a week's worth of Rhone Commuter Pant outfits to wear for No Jeans January.
SEE MORE: 31 Days of Jeans-Free Outfit Inspiration
What are Rhone Commuter Pants made of?
Thanks to Flex-Knit fabric, a trademarked Japanese warp knit fabric with 4-way stretch and recovery, these pants won't wear out in the wash, or feel saggy at the end of an active day. Meaning? They're lightweight and breathable in a way your standard pair of chinos just…aren't.
Another nice touch? You can get complimentary hemming when you purchase them online so they arrive in the perfect length for you.
How many styles are there?
A few, actually!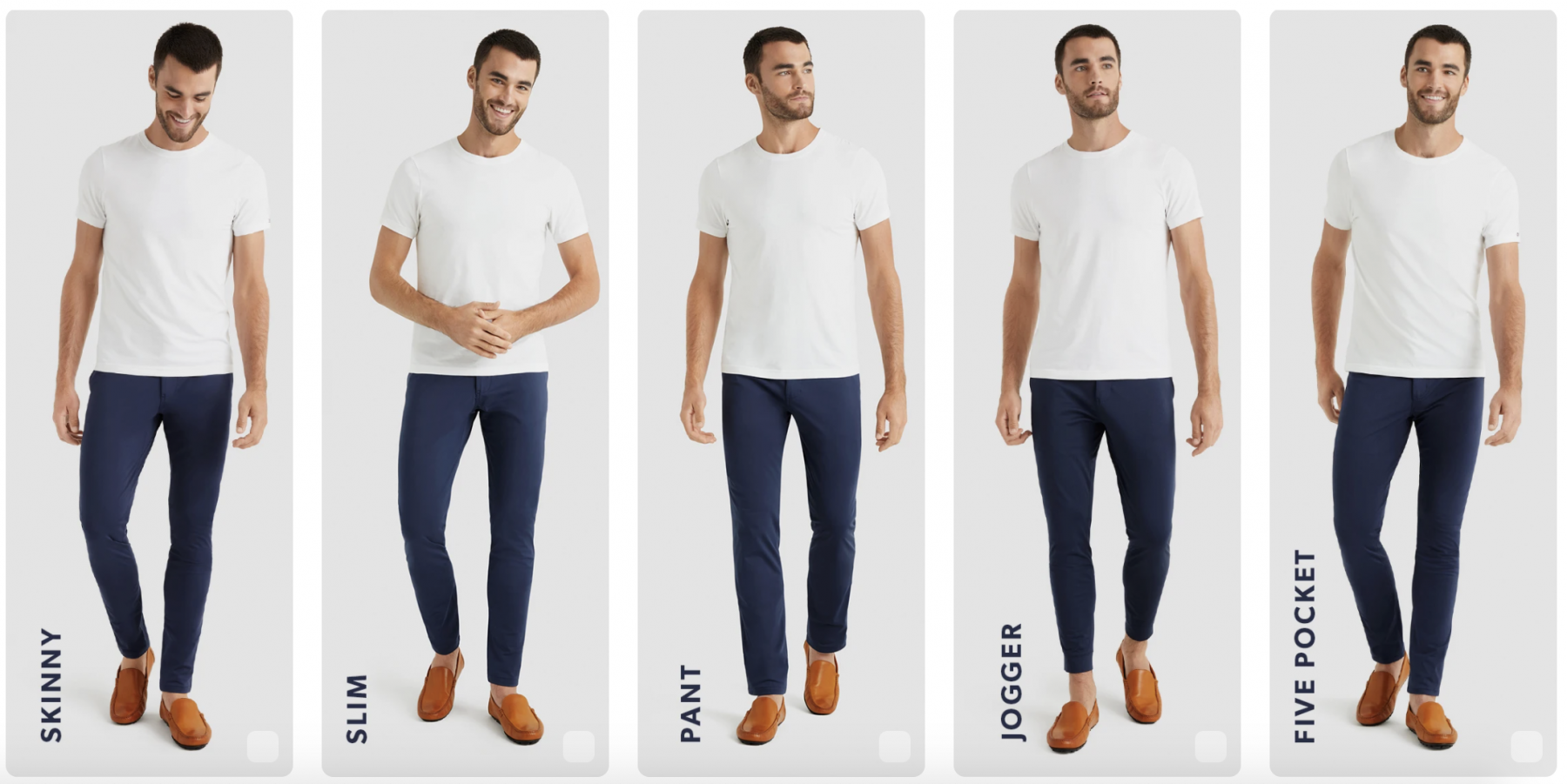 They are:
Oh! Also? There's still more.
Namely, a Commuter Twill Pant, which looks like a classic chino pant but made with a flexible twill fabric and DWR (durable water repellant) protection from the elements.
Like I said, kind of a lot!
For this roundup, I used the original Commuter Pant in Rosin (a nice-looking olive green) for continuity.
But, feel free to mix any of the Commuter styles into the outfits below.
Below, check out 5 stylish Rhone Commuter Pants outfits:
Monday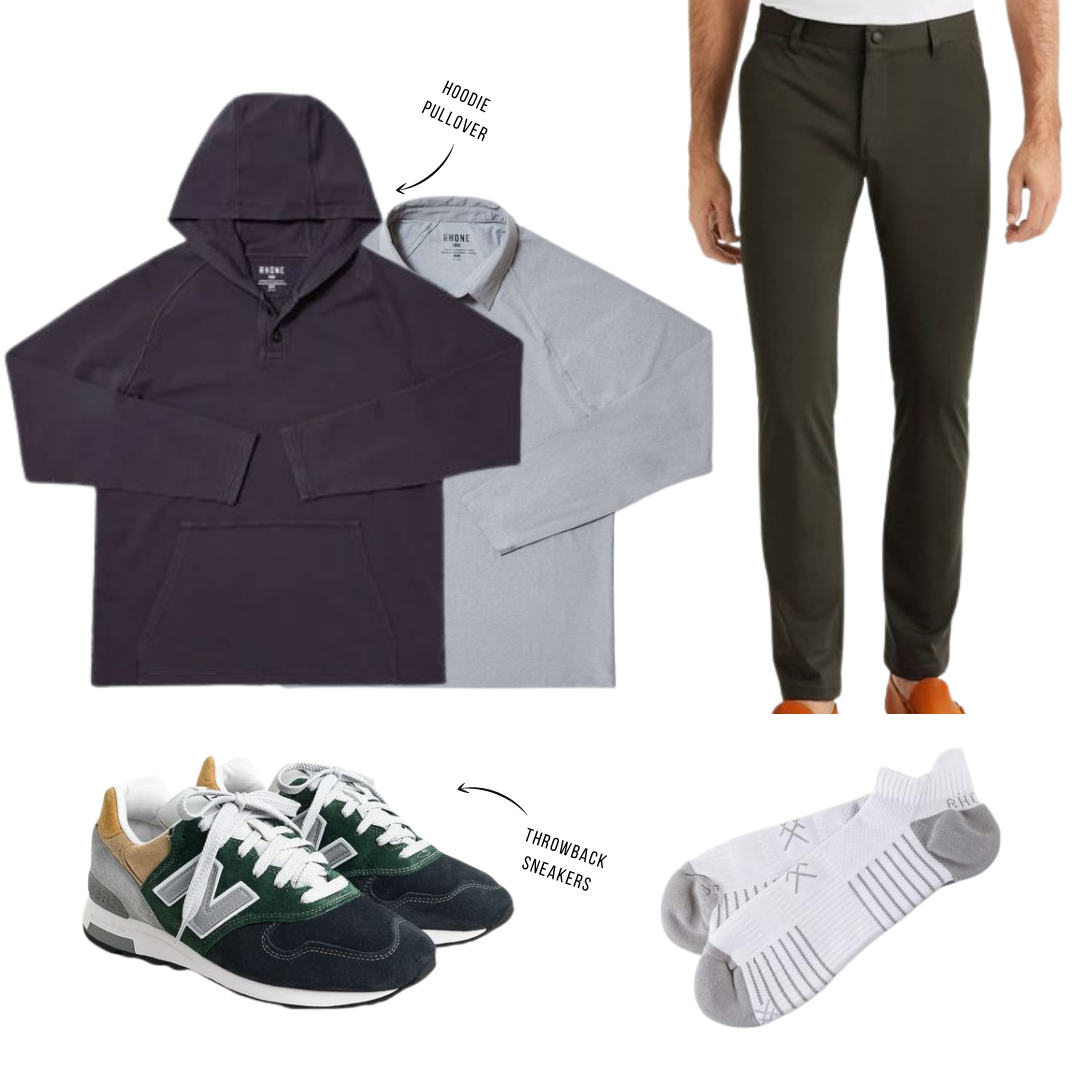 pants | hoodie pullover | long-sleeve polo
SG Says: Technically called a "beach poncho," the sun-dyed black pullover above is one of my favorite items on the Rhone website right now.
It's one of those items that you can see becoming an instant MVP in your wardrobe thanks to its worn-in look—like something passed down..or stolen..from a cool older brother—with a modern fit that feels just right.
You could wear this hoodie with pretty much anything you own. Personally, I like the idea of layering it over a polo that peeks out of the collar, and vintage-looking sneakers.
Roll or cuff the pants for a little bare ankle action.
Tuesday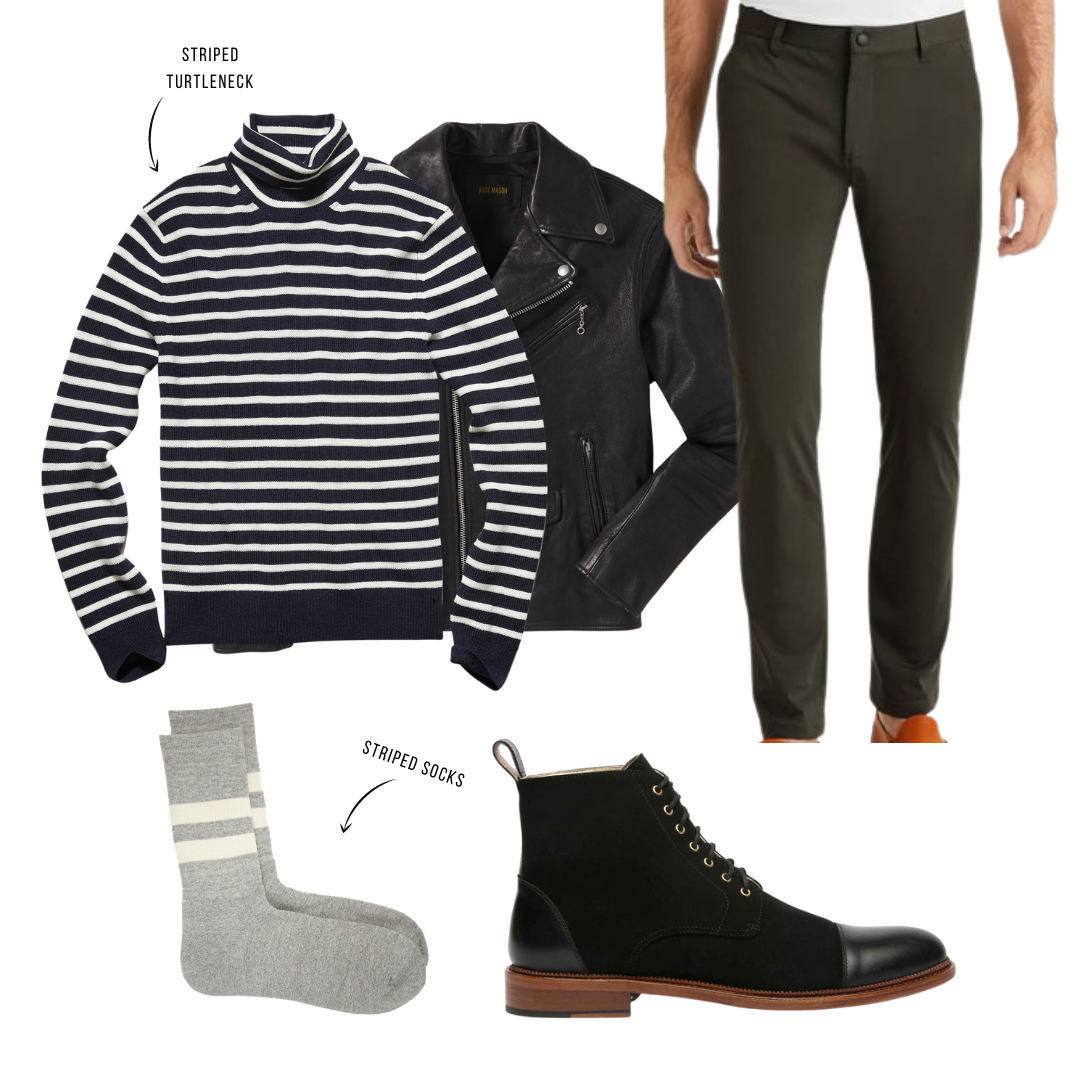 SG Says: Stripes on stripes! If you've ever worried that a turtleneck will make you look like stuffy, try throwing a leather jacket over it. I promise the vibe will be anything but.
Personally, I like the olive Commuter Pant for this look, but you could also pair it with black for a more monochromatic effect.
Wednesday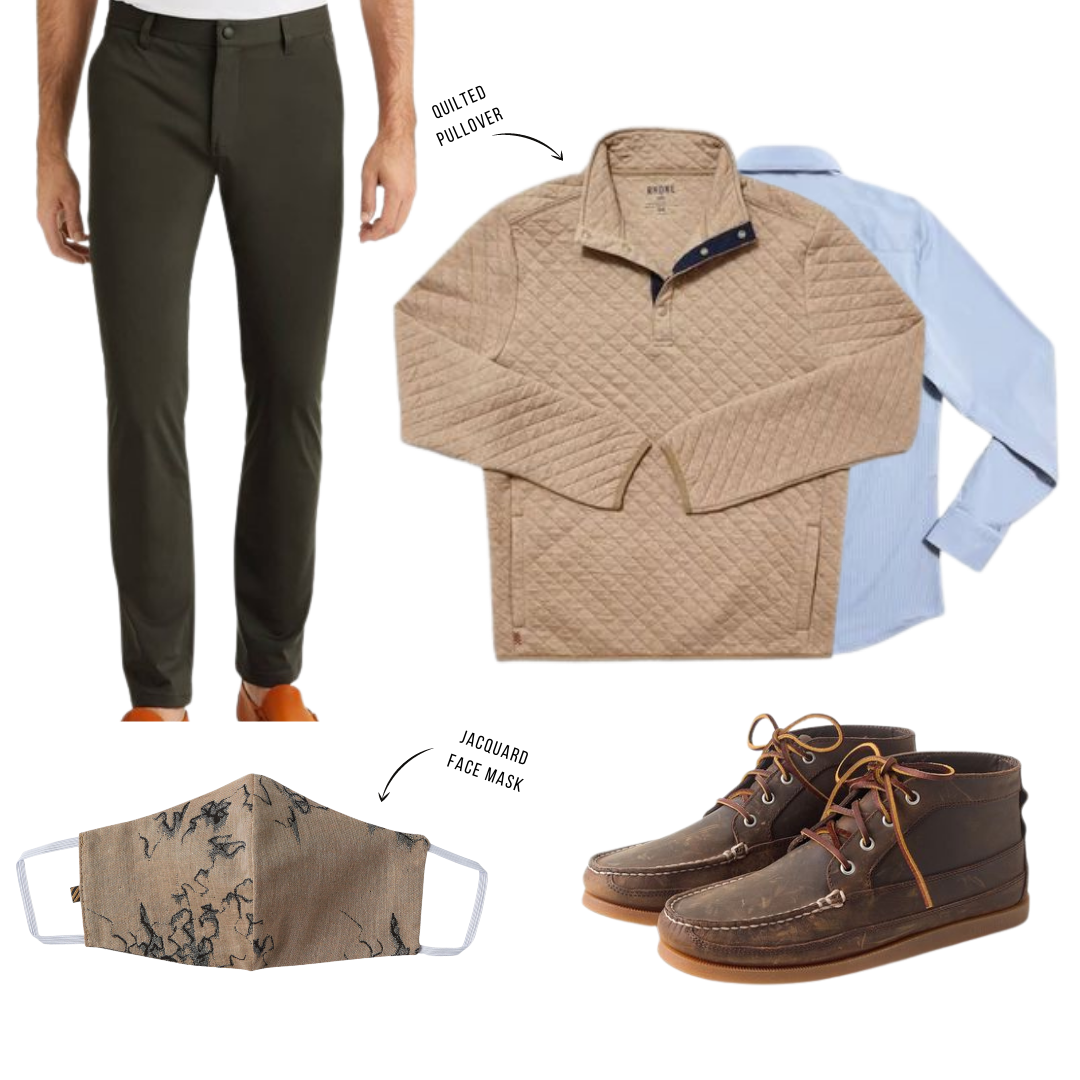 pants | quilted pullover | button down shirt
SG Says: This quilted pullover is another #SGapproved favorite from Rhone. Wear it with a collared shirt for the workday, or pull it on over your most broken-in tee on the weekends.
If the oatmeal color above isn't your thing, it comes in navy, too!
Thursday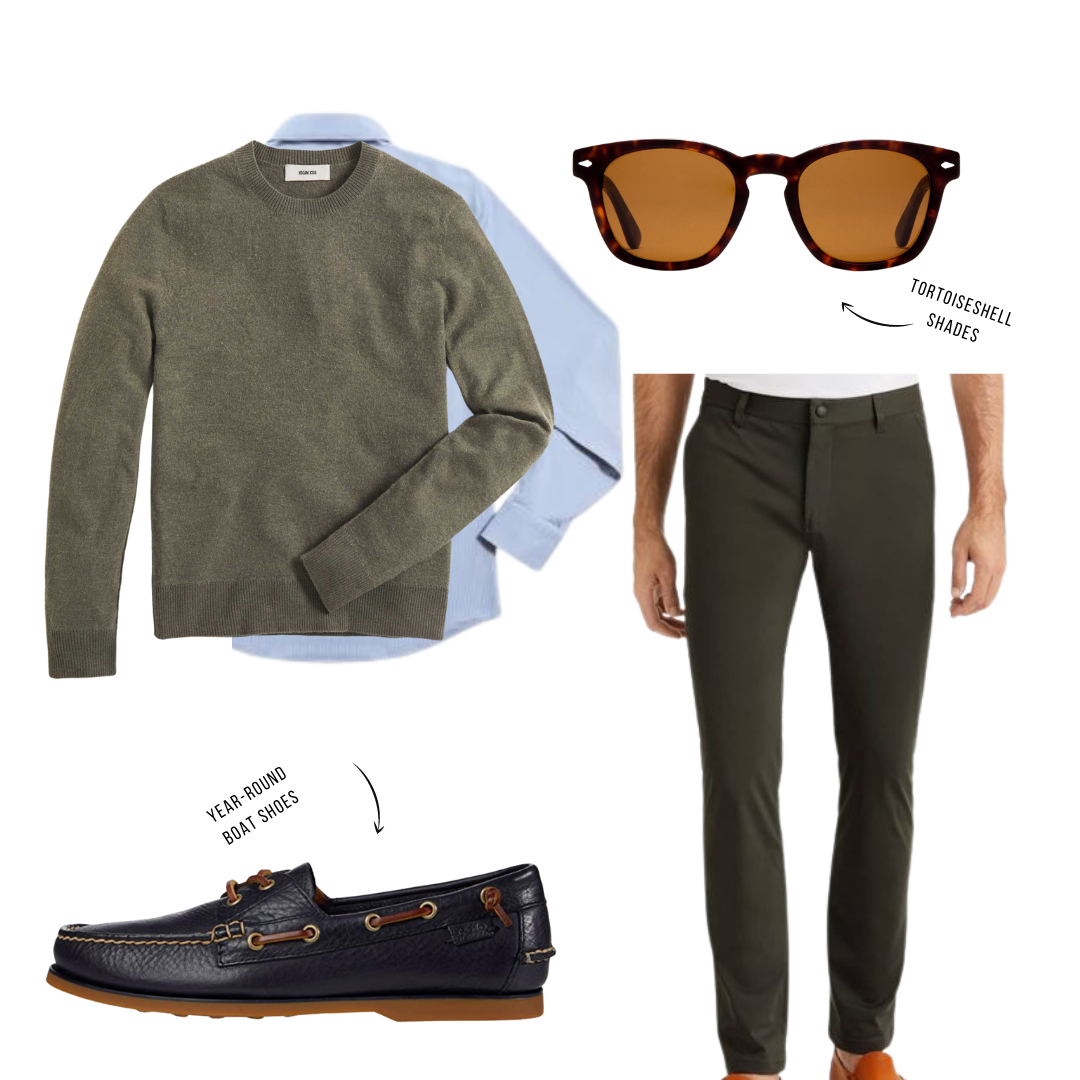 SG Says: Rhone's Commuter line doesn't end with pants. This collared shirt is part of the tech fabric collection, too.
Expect the fit of a luxury dress shirt, with stretch, natural wrinkle release and 9-5 (and beyond, tbh) comfort.
Friday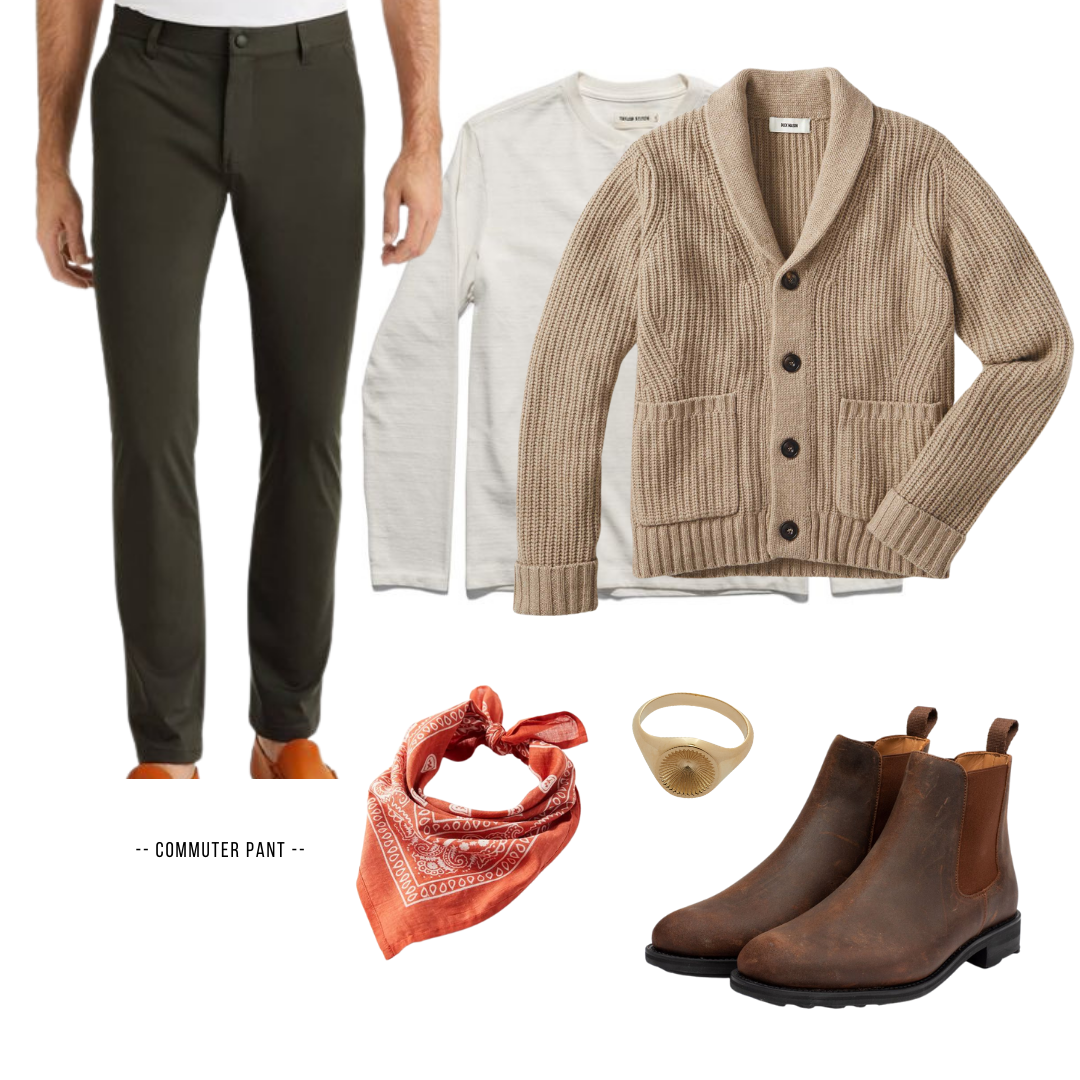 SG Says: Don't be afraid to experiment when it comes to footwear with your Rhone Commuter pant outfits. A pull-on boot like the Chelsea style above looks great in the winter months.
In warmer weather, swap the boots out for a driving shoe or moc that shows a little more ankle.
A performance fabric that easily rolls or cuffs can work well with them all.

Okay, your turn! Show us your Rhone Commuter pant outfits! Head to Instagram and be sure to tag @stylegf in your stylish selfies.