Men's Style Madness 2018: Elite Eight
And then there eight

Welcome to the Elite Eight!
Now we're really in it, guys. Remember: voting is simple. Well, the mechanism of voting is simple…making your best dressed celeb selections? Not necessarily.
After thinking long and hard about whose style you find more inspirational, accessible, or both (!), simply select your pick for the most stylish celeb in each matchup by clicking on their name–no login required.
Don't forget to share your logic in the comments below. You may be able to swing some votes to your faves!
Michael B. Jordan vs. Armie Hammer
Michael B. Jordan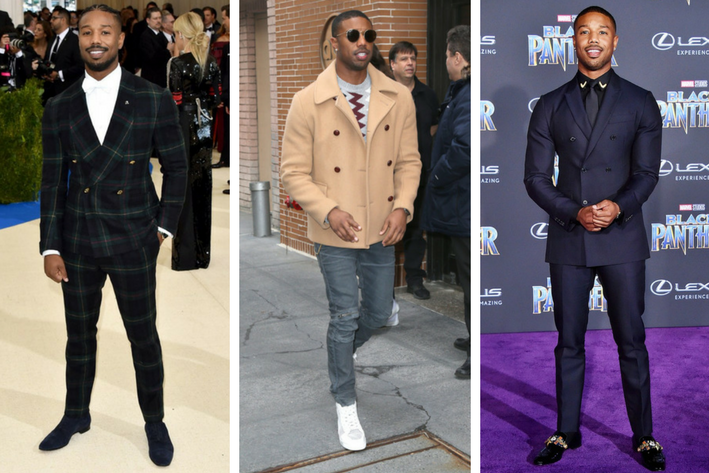 Wow. Wowowoww. I had Michael B. Jordan facing off against his Black Panther co-star Chadwick Boseman in the championship, but Boseman fell on Monday to Chris Pine, and now we're here—with my pick to go all the way facing off against Taylor's pick to go all the way.
It's just like Sybil Trelawney prophesied, "Neither can live while the other survives."
So! Who's it going to be? The fashion-forward, cool but comfortable, edgy yet approachable style vibes of my man, Michael B. Jordan, or…
Armie Hammer
In lieu of commentary, Taylor provided this gif:
Convincing enough? We shall see.
Jordan v. Hammer
[socialpoll id="2495035″]

Idris Elba vs. Donald Glover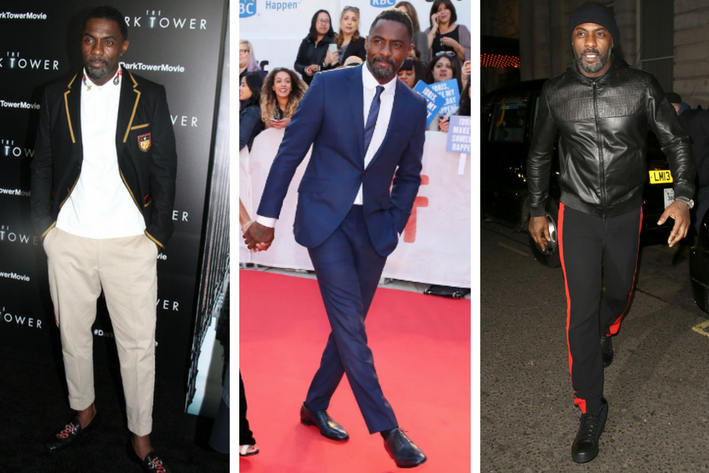 Tall Megan has taken full credit for Elba's win on Monday, in case you're curious about her sense of tangential power on Style Girlfriend.
Can her endorsement keep Elba safe for another round? I can't say, since the actor's formidable foe for this face-off is none other than….
Donald Glover
So, will it be the wisdom of age, or the vigor of youth? Traditional handsome man style, or a sense of fashion that's a little left of center? I'm super here for this matchup because it feels like a battle between the idea of accessible, straightforward style (Elba) and the derring-do of embracing "fashion" (yes, I put it in quotes) and expecting it to be fun (Glover).
Wow, honestly this feels a bit like a fight for the soul of SG, so choose wisely!
Elba v. Glover
[socialpoll id="2495036″]

Joel Edgerton vs. John Legend
Will Joel "tbh Megan still doesn't know who this guy is" Edgerton edge out John Legend? Only one way to find out! Vote below!
John Legend
Someone made some great Jesus Christ Superstar puns the other day about Legend, and I'd like them to know I appreciated those puns very, very much. I'm a lover of all puns, but especially those about live-action TV musicals. I just thought you should know.
Wait, what were we talking about? Oh right, a fashion faceoff! Who's it going to be?
Edgerton v. Legend
[socialpoll id="2495039″]
Chris Pine vs. Ryan Gosling
Even though he got a great seed, I'm still pretty surprised by Pine sticking around so far in #SGMadness 2018. Obviously apart from y'all's glomming onto the actor's interesting, "surf instructor meets liberal arts professor" style vibe, the only other explanation can be that there are a bunch of A Wrinkle in Time-heads on here.
Right? Right.
Ryan Gosling
"It just seems like a personal attack, on me and Ryan Gosling, if he doesn't win this year. He has made it so far every year, which is proof enough that his style is not only constant but consistent.
And consistently surprising! He can do socks, he can short sleeves, he can do jewelry, he can do no wrong. So let's all make the right decision and choose the guy whose style has never stopped being that: style, not fashion."
Pine v. Gosling
[socialpoll id="2495038″]
TELL US:
WHO YA GOT FOR THE FINAL FOUR?