Shop the Store: Ledbury
A VIRGINIA-BASED COMPANY FOUNDED ON FIT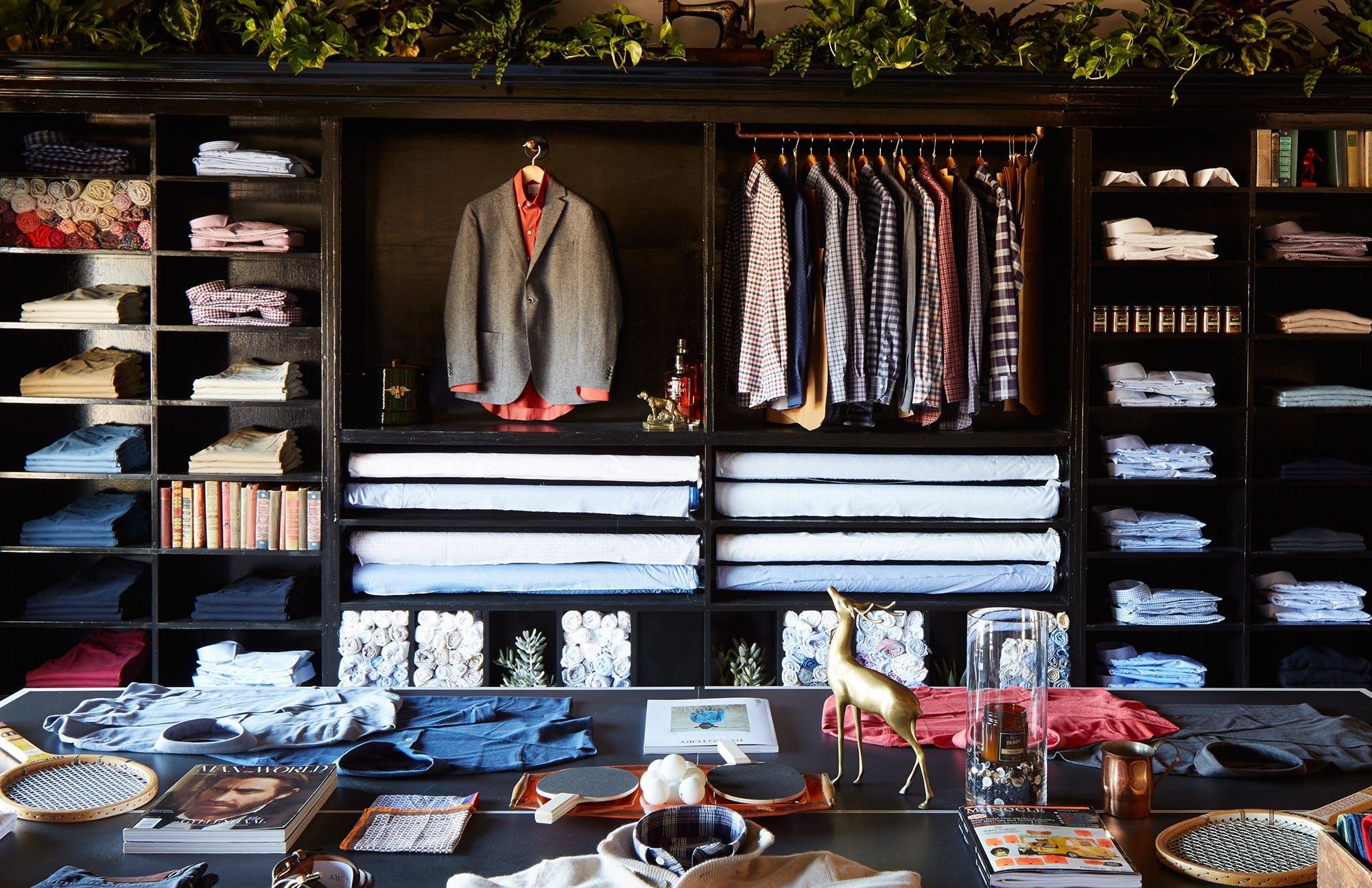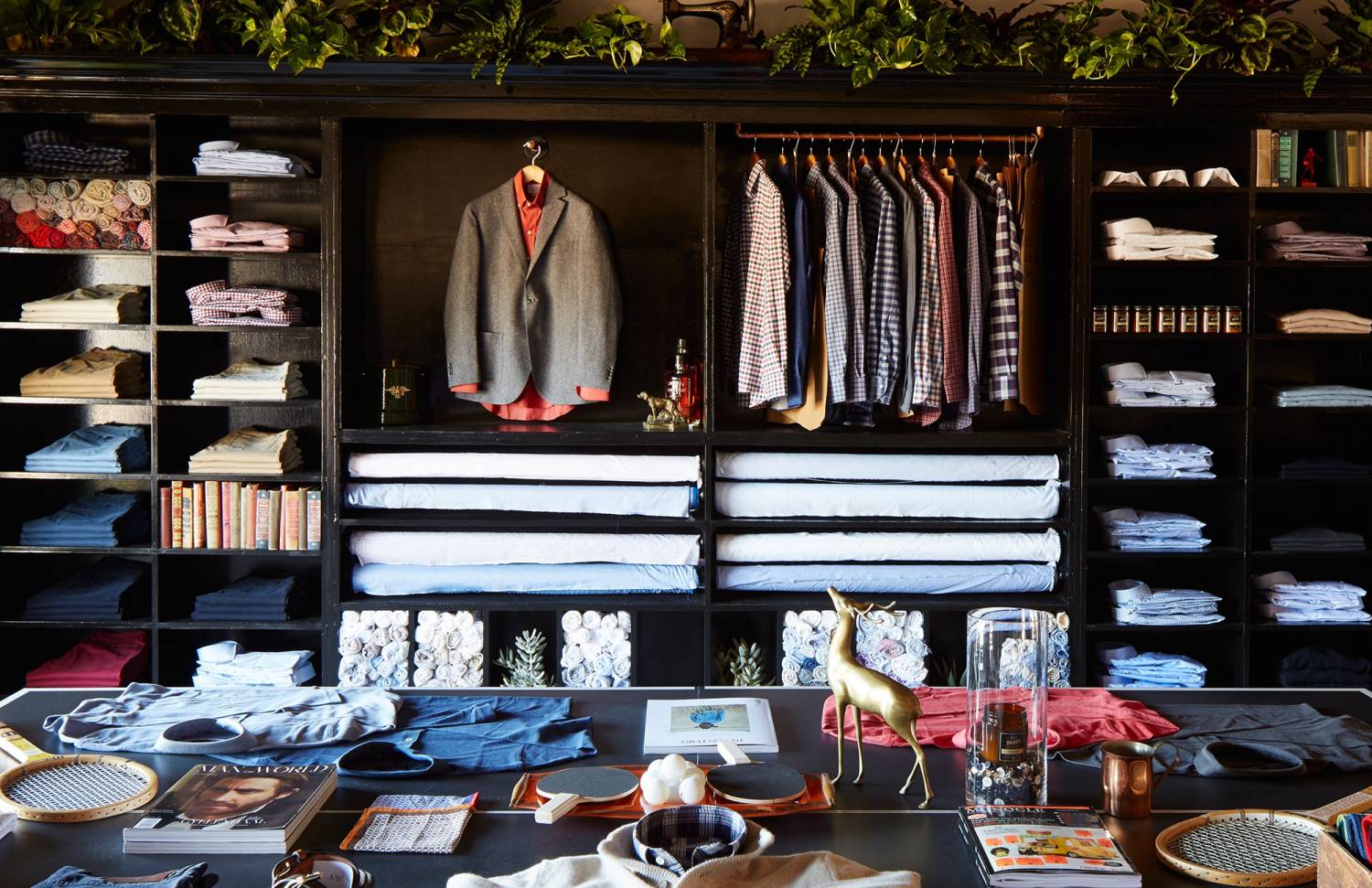 Everyone knows at least one guy who always looks effortlessly put together (and if you don't know him, maybe you ARE him, as they say. If so, nice going!). His clothes are simple, but not boring, well-made, but not flashy. And the fit? Always on point. Thankfully, we know a style shortcut to the best dressed list. Let us introduce Ledbury.
The Virginia-based company was founded on fit – after all, a shirt with perfect tailoring and quality fabric will never do you wrong. We're talking, classic Savile Row-inspired European traditions, mixed with a dash of good ol' American ingenuity. Think: small tweaks like a lowered second collar button to prevent that "Help, my dress shirt is choking me" feeling that can set in at the office around 4pm every day.
The brand dutifully beats the great quality, well-tailored basics drum for shirts, blazers, pants, ties, and socks (and you know we love a man who treats his ankles well). All of it is made with fabrics that feel good, in colors and prints with pizazz, in styles that work for almost any occasion. And it's lucky that they do, since once you try Ledbury, you might find yourself reaching for those pieces on repeat.
Calhoun Dot, $165 | Landon Stripe, $129 | Kellerman Print, $185
WHO STARTED IT
Tell me if you've heard this one: two guys named Paul walked into a bar…no, really.
In 2007, Ledbury co-founders Paul Trible and Paul Watson were just two young American finance guys living across the pond, taking advantage of everything London had to offer – including access to some of the finest tailors anywhere in the world.
Says Trible: "I always loved clothes, and after years in London, had become spoiled by access to a handful of great tailors. I loved going to specialists like the shirtmakers on Jermyn Street."  He had an inkling that plenty of other American men would appreciate a perfectly tailored shirt, if only they were easily available.
"On our trips back to the States we were always frustrated by the lack of offerings in menswear. Big name men's retailers created formless and baggy clothes and high fashion brands charged extortionate prices. It seemed like there was a real need for an American menswear brand that prioritized fit and quality and was relatable to a 30-year-old guy." 
After a while, the idea of a clothing brand inspired by Savile Row became something Trible just couldn't ignore.
"It became somewhat of an obsession," he says. "One day I approached the tailor who was making my shirts and told him that I wanted to work with him. He thought I was crazy, but we ended up meeting for a beer. We met again the next week and then the week after and, eventually, he agreed."
The next step? Turning this grand plan into an actual, y'know, business.
"I somehow convinced Paul [Watson], my business partner, that we should get into the clothing business. During the day we would make shirts and at night we would be in the back of a pub on Ledbury Road writing the business plan."
And just like that, the two Pauls were in business. What began with a plan for top-notch shirting has expanded to include pants, blazers, ties and socks that accompany those signature shirts, which today come in hundreds of colors and styles.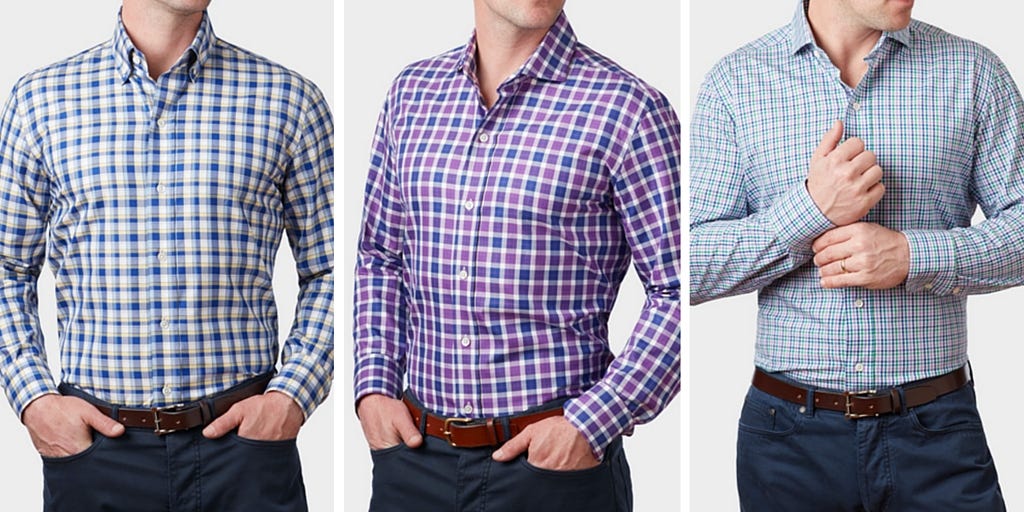 Kintson Plaid, $85 | Tybee Check, $85 | Stradleigh Check, $75
WHO IT'S FOR
"The Ledbury guy is classic in his styling and modern in his fit," says Trible. "When people look at him, I don't think they say 'What a great outfit,' but rather, 'That guy really dresses well.' I had a customer tell me the other day he puts on Ledbury 'when dressing well matters.' They are his go-to shirts for all of the important occasions in his life."
Those ideals may not move as many items off the racks, but we like that Ledbury would rather you only own things you love, rather than multiples of odd-fitting shirts that give you a poufy torso (when there is NO pouf actually there. WHY?). It's really a service to womenkind if you think about it, and for that, we heartily say thanks.
And speaking of fit, it's really, really important to Ledbury that it's right. Which is why customers have access to both an extensive fit guide on ready-to-wear offerings, and a made-to-measure service where your measurements are taken and kept on file so you can customize your fabric, cuffs, and other shirt details, as often as you want.
Can't make it into one of their brick and mortar stores in Virginia and now, Washington D.C., to see for yourself? Specialists manning the website can help you get exactly what you're looking for.
Want to outsource the whole process? A Ledbury shirt stylist can recommend personalized options and send them to your house, for a free home try-on of a notoriously tricky item to buy. Still with me, busy people?
In Richmond, you can find Ledbury practicing what they preach in their very own bespoke workshop. From the fabric production to the construction to the details – Ledbury designs with one goal in mind: to make your next favorite shirt.
You ready for a little Ledbury in your life yet? They just happen to be having a big sale right now (don't say we never do anything for you). 
TELL ME:
WHAT'S YOUR FAVORITE PRINT TO WORK INTO YOUR OFFICE WARDROBE?
Get even more of Team SG's shopping picks to wear all summer.
This feature brought to you by Ledbury. Thanks for supporting the great brands that make Style Girlfriend possible!