Show You're Headed to the Polls With the Best Voter Merch
Voting: So Hot for 2020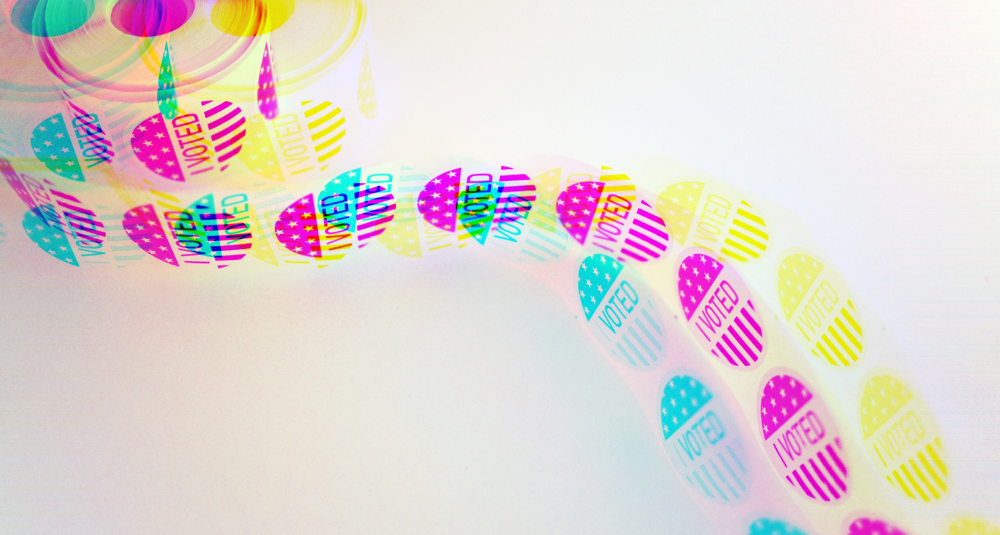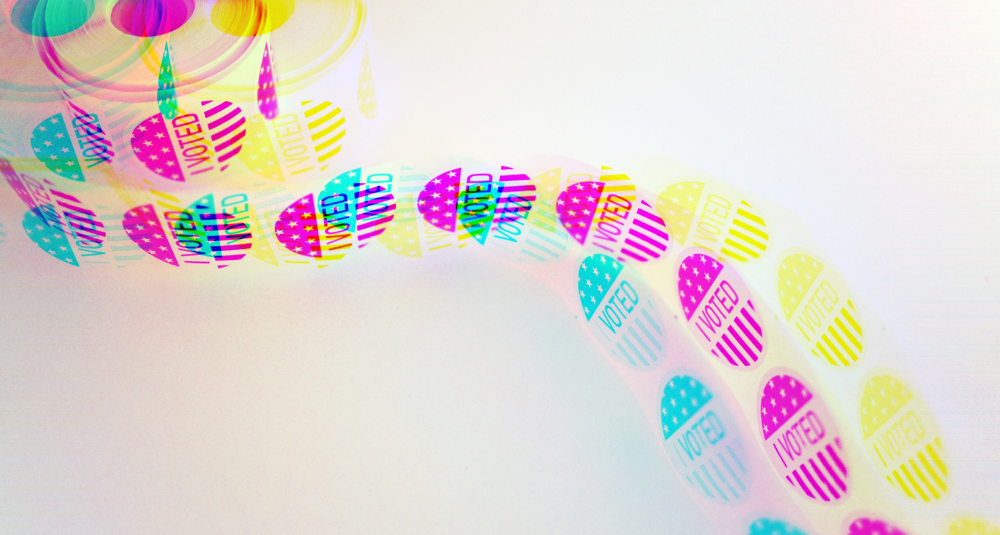 On the wall of my dad's study hangs one of those shadowbox frames that you can stick small trinkets and mementos into for display, like 3D, tchotchke art. His is filled with vintage JFK campaign pins, from the Massachusetts senator's successful presidential run in 1960.
Sixty years later, showing your political allegiance through apparel and accessories is as big as ever. But now, the best voter merch more often shows support for the act of voting, rather than the candidate or cause we're voting for.
Which is…fine?! I'm all for voting! Everyone should vote (and you know I don't use the word 'should' lightly…)!
What's strange is that something as benign as a t-shirt with that simple directive emblazoned across the chest reads as tacit support for the left.
As Glossy recently pointed out, "Efforts to get more people to vote typically favor progressive candidates."
Personally, I'm voting for action on climate change, advancement of civil rights, and the protection of reproductive rights.
So yeah, I'm voting for Biden. But! I'm definitely not rocking a "No Malarkey!" pin (a real piece of merch in the Biden campaign store) any time soon.
Which is why our team pulled together this roundup of the best voter merch that doesn't say Biden 2020 on it! Clothes and accessories that telegraph left-leaning to openly progressive values, and actually look, y'know, cool.
Not looking for that? That's fine too! I'd encourage you to seek out apparel and accessories that align with your values, and most importantly, vote! You can check your registration status here!)
But yeah, this isn't an "All T-Shirts Matter" vibe, so just putting it out there now.
Below, check out our team's roundup of the voter merch you guys can (and should?!) wear to highlight your values and your personal style this November.
Show you're ready to vote in 2020 with the stylish voter merch below:
Psst, we'll be updating this list so if you spot anything good, let us know!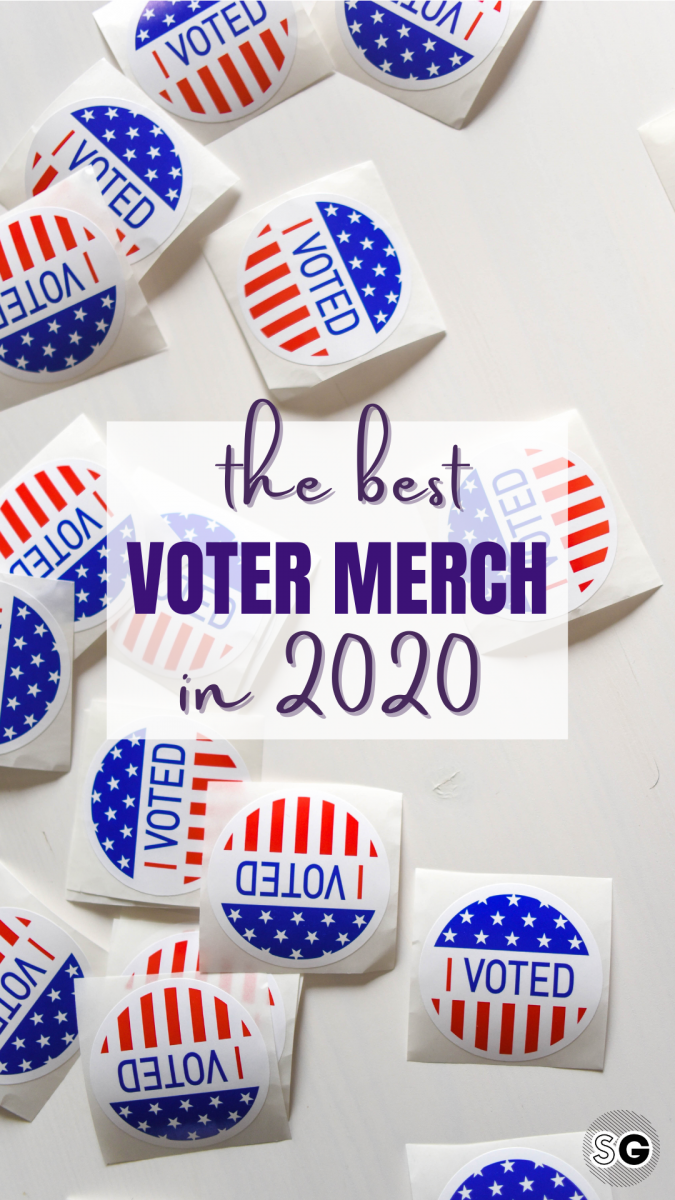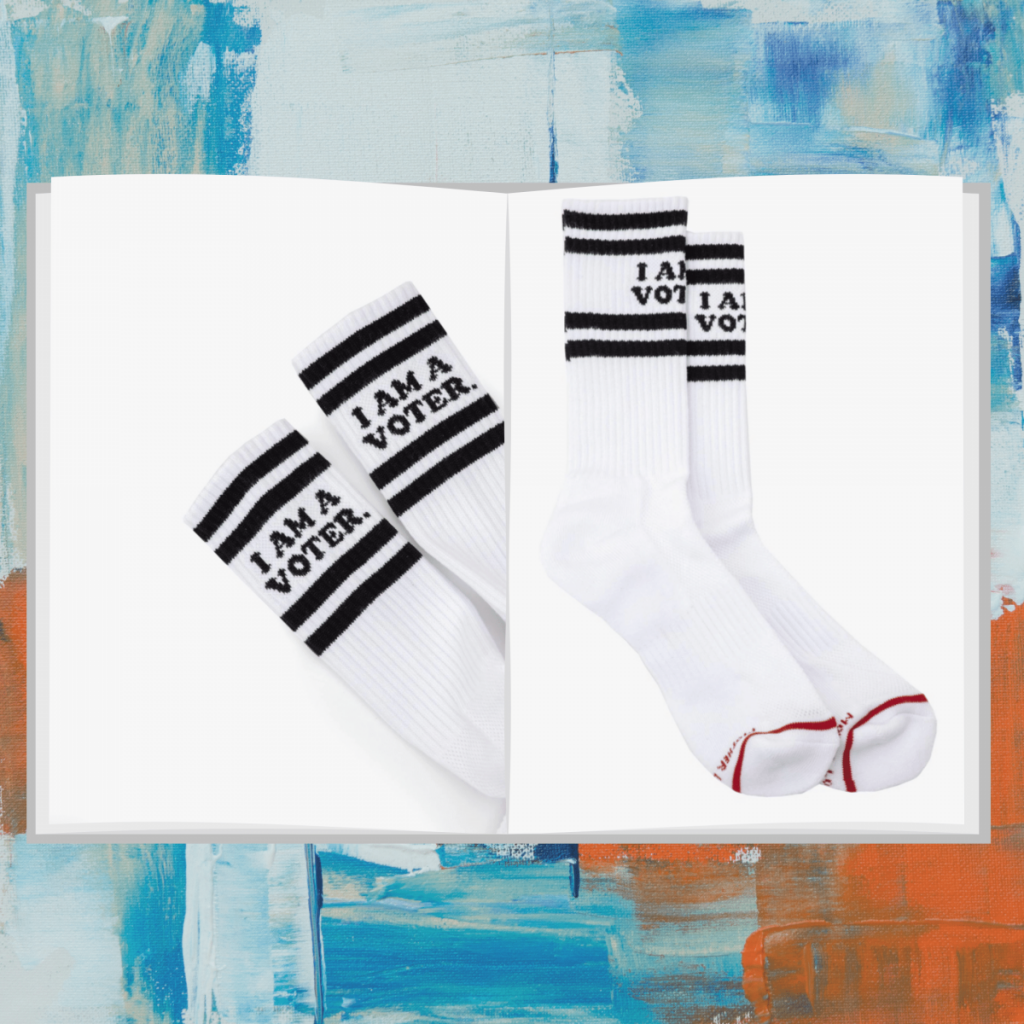 SG Says: Other than being totally down with a tall sock, I love that these socks are about the person wearing them.
They're not telling anyone to do anything; they're just making a simple statement about the wearer. That's cool.
Also cool? Through the end of the year, the brand is donating $5 from the purchase price of each pair to I Am A Voter, an awareness campaign about voting started by the Entertainment Industry Foundation.
SG Says: Beep beep, side hustle alert! In early spring, I was feeling pretty disillusioned about, well, a lot of things, but about the outcome of the democratic primary in particular.
I felt disappointed that after such a diversity of contenders at the beginning of the race, we were left with a compromise candidate who's, y'know, fine?
Instead of grousing on Twitter until November, I decided to do something productive. Something positive.
With the help of a few friends, I launched The 46 Project to solve my own problem of wanting to show support for voting for a candidate I felt lukewarm about, without having to make myself a walking billboard for the guy.
The result? A (non-partisan!) purple dad hat with 46, i.e., the next Oval Office occupant, across the front.
…Another result? I've been totally dropping the ball on SG the last couple months…trust me, I know. But the election is only 50 days away! That's not that long!
Proceeds go to two amazing voter turnout programs, When We All Vote and Fair Fight.
SG Says: Show you're ready to vote in your home or adopted state with this super-soft tee.
Sport yours in red, blue, or a neutral grey, and (subtly) remind everyone in your state to get out and vote.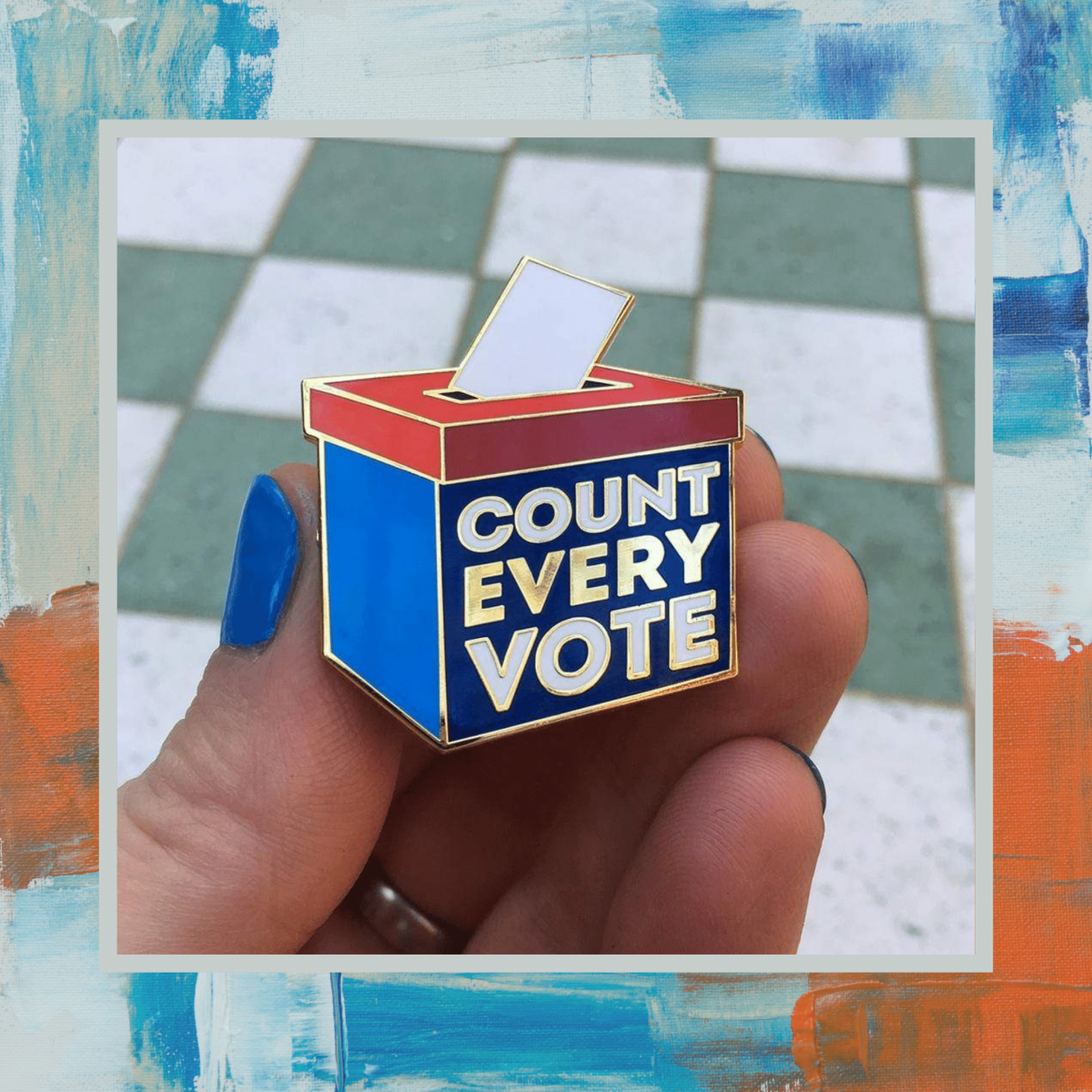 SG Says: Call attention to the efforts every year to call elections early and leave votes (and voters) out of the process with this snazzy little pin.
And feel good knowing that 50% of the profits from sales go to The New Georgia Project, which has been working for years to register and civically engage Georgians.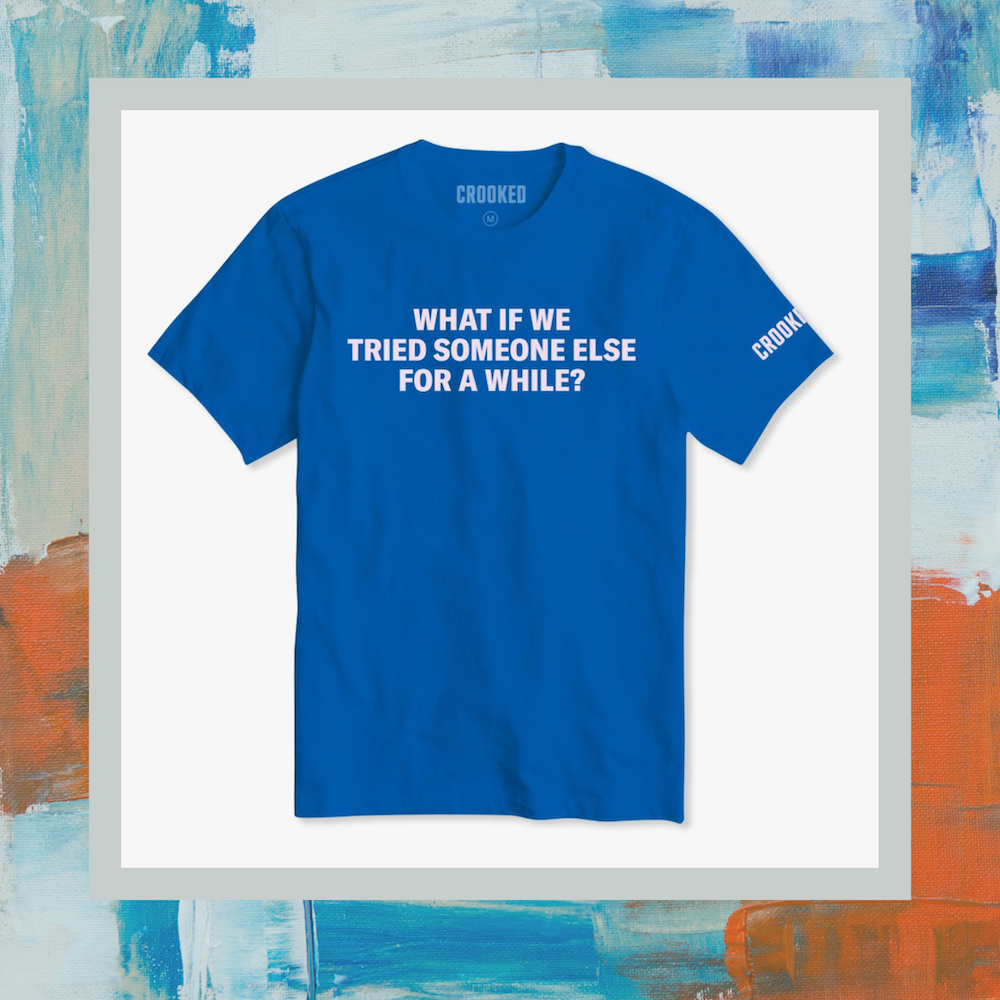 SG Says: Simple, straight to the point.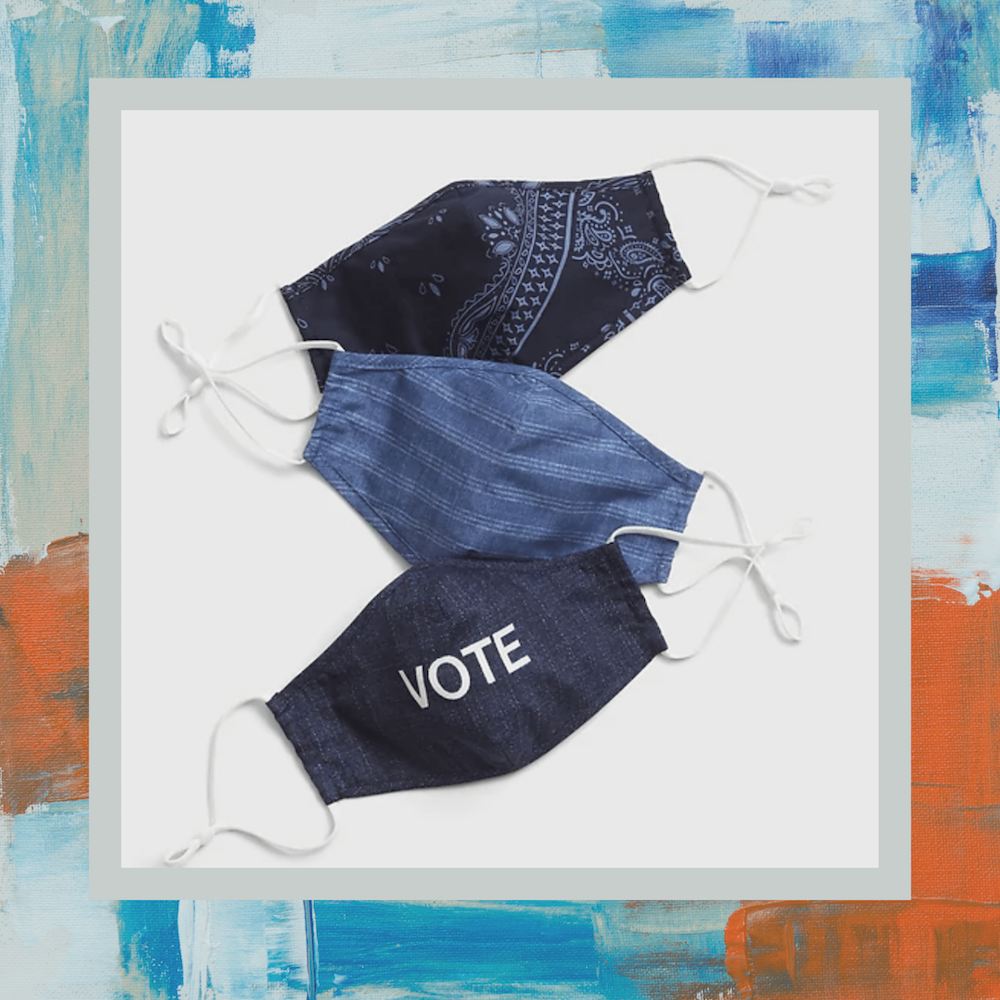 SG Says: Gap is donating $25,000 each to When We all Vote and Rock the Vote, two nonpartisan non-profits dedicated to promoting voter registration during the election year. A good enough reason as any to mask up!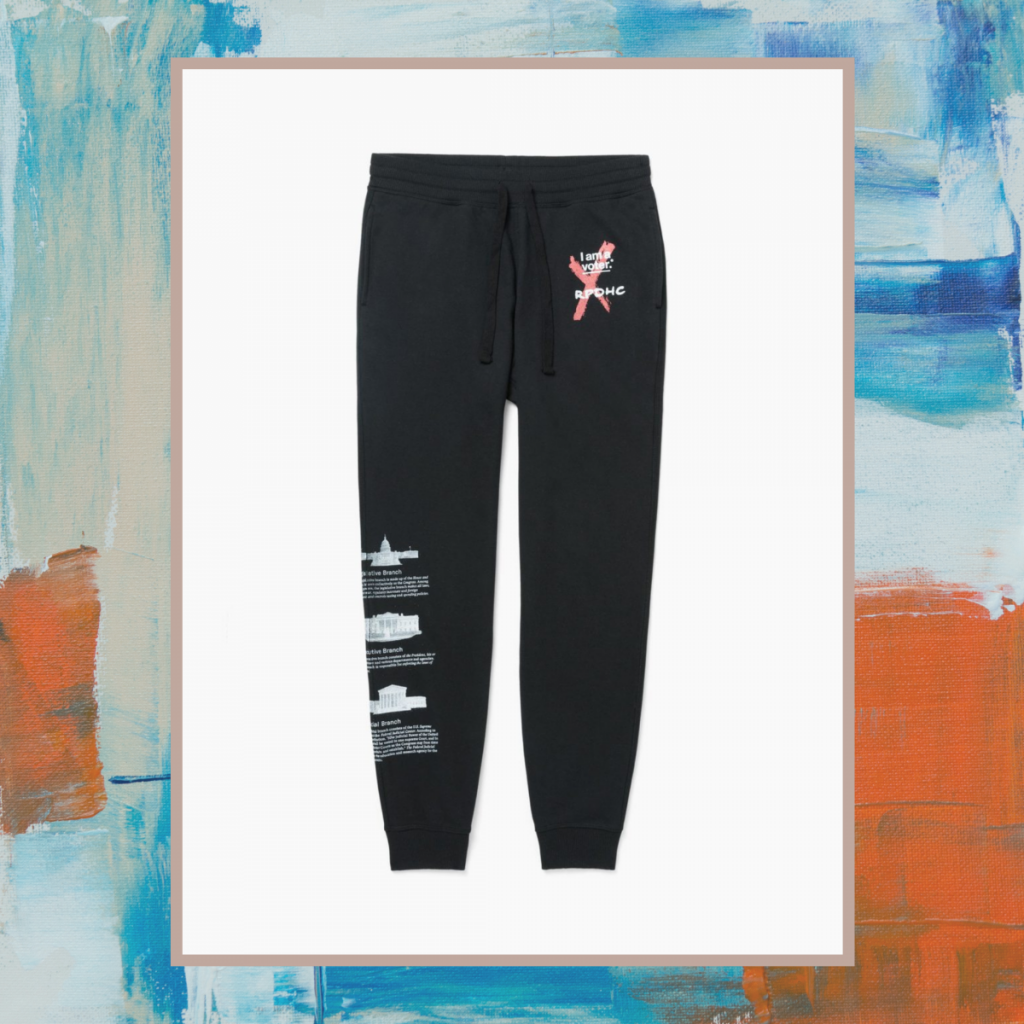 SG Says: Another I Am A Voter collab! These guys are everywhere this year.
This is Richer Poorer's second collab with the Hollywood voter awareness initiative, and it's just as cozy and cool as the first. We like the sweats, which come in both grey and black, because, well, sweats, but the t-shirt is pretty solid, too.