Kevin McCallister: Style Icon
A movie wardrobe worth borrowing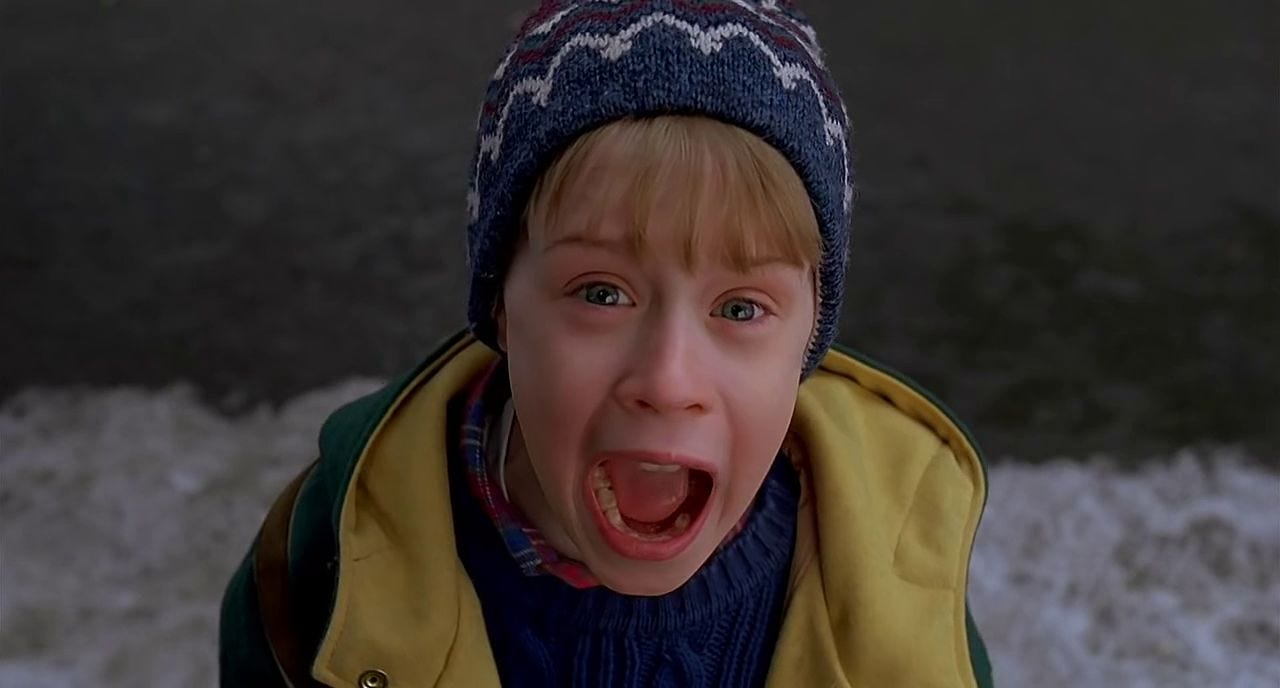 It's officially "Watch ALL the holiday movies on Netflix while it's socially acceptable" season. AKA, the most wonderful time of the year! We started as early as Thanksgiving night, and y'know what we noticed? Some of these iconic characters are pretty well-dressed to boot.
Here's how to achieve Kevin McCallister style icon status this holiday season:
The Movie: Home Alone 2
The Style Icon: Kevin McCallister (played by Macaulay Culkin)
Of course, the original Home Alone is incredible, but we decided to recreate his look from Home Alone 2. Why? Because when you wear this signature Kevin McCallister style, you can totally imagine yourself eating pizza in a limo, just like this: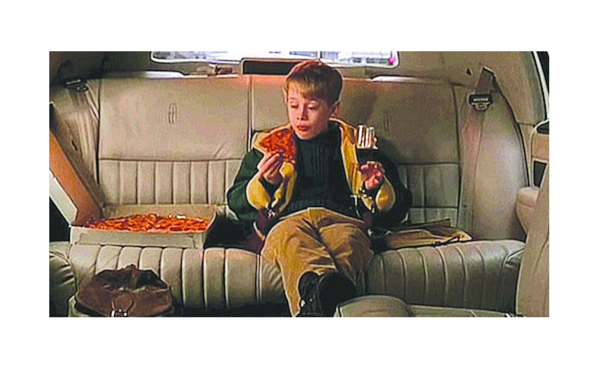 Must be nice, Kevin. Must be nice…
Really, Kevin gets the ultimate holiday vacation. Let's look at the facts, shall we?
He gets to hang out at the Plaza all day, play pranks on Tim Curry, have a limo (with pizza) on-call for toy store visits. Also? He gets to save said-toy store by hilariously foiling crime. This kid's living the life!
Despite the fact that this is a small child on a weekend bender in NYC, we respect that Kevin always looks put together and totally ready to run into any respectable adult he may encounter.
And, ahem, Kevin dresses better than most of the guys we see at hometown bars at the holidays.
Those guys can generally be found in clothes they dug out of their childhood bedroom's closets (or, dear god, they've been wearing the same thing since graduation). It's like, yes, it's vacation, but that doesn't mean you don't have to try, at least a little.
What we're saying is, dress like a grown man when visiting your hometown this holiday, guys.
Or, if not a grown man, a child actor from a beloved '90s movie franchise. 
What We Like:
Corduroy pants. We've said it before; we'll say it again.. embrace the cords, guys. It's a good look on you.
Festive plaid. That pop of color coming out from under a chunky sweater. Plus, if it gets too hot in front of the fireplace, you can lose the sweater without feeling like your outfit is compromised.
A super-versatile warm coat. Tough enough for snowy hikes, yet stylish enough to wear on a regular basis.
Steal Kevin McCallister's style: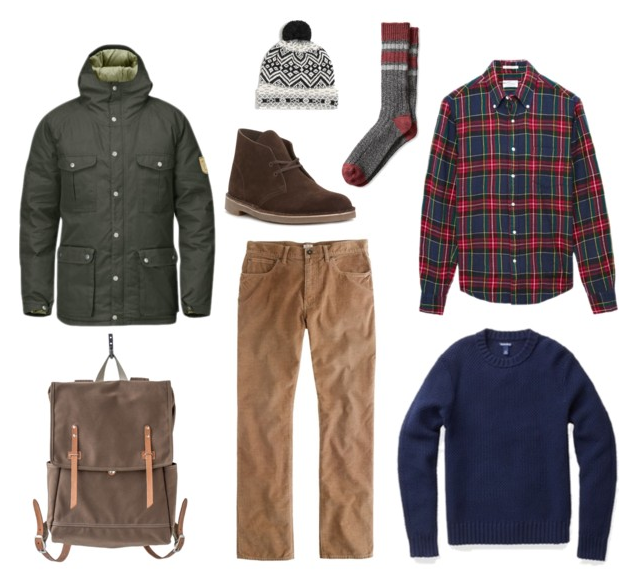 coat: Fjallraven | pants: J.Crew | shoes: Clarks | shirt: Old Navy
hat: Express | sweater: Beams | socks: Woolrich | backpack: MAKR

Want help putting together your winter wardrobe? SG can help! Learn more about how our team can put together a customized shopping plan just for you.