Steal His Look: Richard Gere in American Gigolo
Dress the part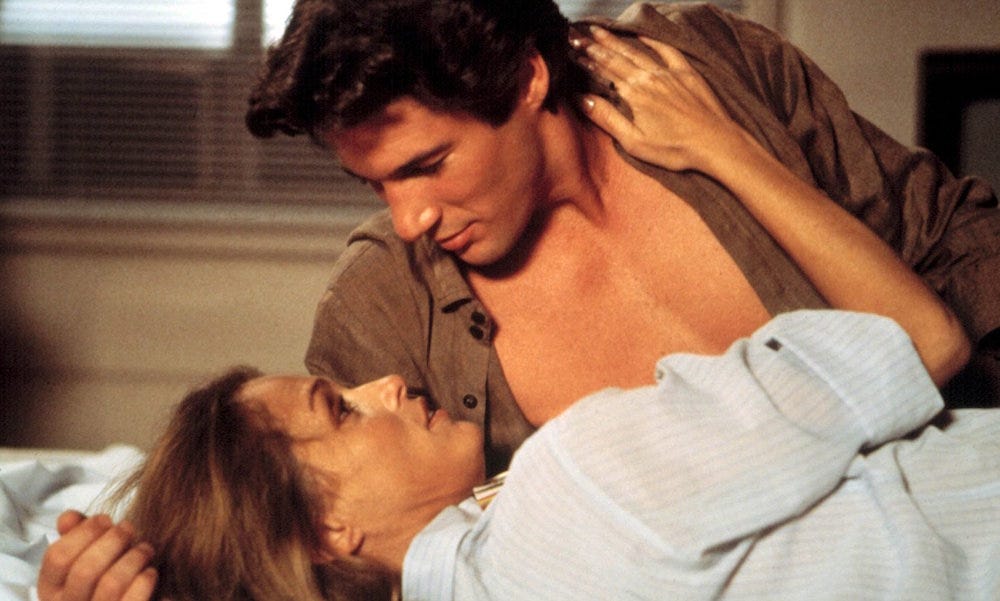 American prep meets Italian class in the film that launched a designer's career.
There's a rumor that, to this day, Richard Gere can walk into any Armani store and take anything he wants for free. That's how much his role as American Gigolo's Julian, a high-class escort for lonely LA women, impacted Italian designer Giorgio Armani's success.
Even today, guys fire up the old internet machine to search "Richard Gere style" because of this movie that came out (all the way back!) in 1980.
Fashion on film
In the early 1980s, Italian designers set about reinventing menswear (yes, again). The move came in response to the padded power suits taking over Wall Street.
The Italians decided to go in a different direction. They removed the shoulder pads and used softer materials. Ultimately, a cooler, more relaxed silhouette for menswear emerged.
This change had a huge impact on men's fashion as we know it today. And one Giorgio Armani stood at the forefront of the movement.
How Armani got involved in American Gigolo at all, however, turned out to be a happy accident.
Director Paul Schrader had originally pegged John Travolta to play the starring role, and his manager told Schrader that Armani was about to make a name for himself in the fashion world.
While Travolta ended up dropping out of the film, Armani stuck around. So, the clothes were re-tailored for new star Richard Gere, and Gere unintentionally became the face of both Armani and a new world order for men's fashion.
Nearly the entire wardrobe for American Gigolo is Armani, and nearly every woman who has seen this film will confirm that Gere looks got-me-all-weak-in-the-knees handsome in every scene.
The Italian influence on American Gigolo also foreshadowed an Italian influence on 1980s yuppie culture.
The laid-back Italian clothes Richard Gere's character dons are expensive and, at times, impractical (linen and silk crease constantly), making the clothes symbolic of status.
You can afford to be impractical and you can afford to look like you're not even trying.
Want to pull off Richard Gere's style from American Gigolo?
What we like about this look:
A neutral color palette looks good on everyone, and the combination of linens, silks, and Italian cotton creates visual interest.
Experimenting with texture is a perfect way to try something new while remaining subtle in your overall look. It's all in the details!
One of Gere's biggest assets in nailing his wardrobe and character in the film? Confidence. Wear all your clothes like you got them on Rodeo Drive, and you're bound to look good.
// Shop the look //
Ready to dress to impress?

Richard Gere's style was helped along by an entire wardrobe department; you deserve some support, too!
If you want help selecting your perfect wardrobe, the team at Style Girlfriend is ready to build your personalized shopping plan.