Steal His Look: Schmidt from "New Girl"
There's nothing funny about this sitcom's star's style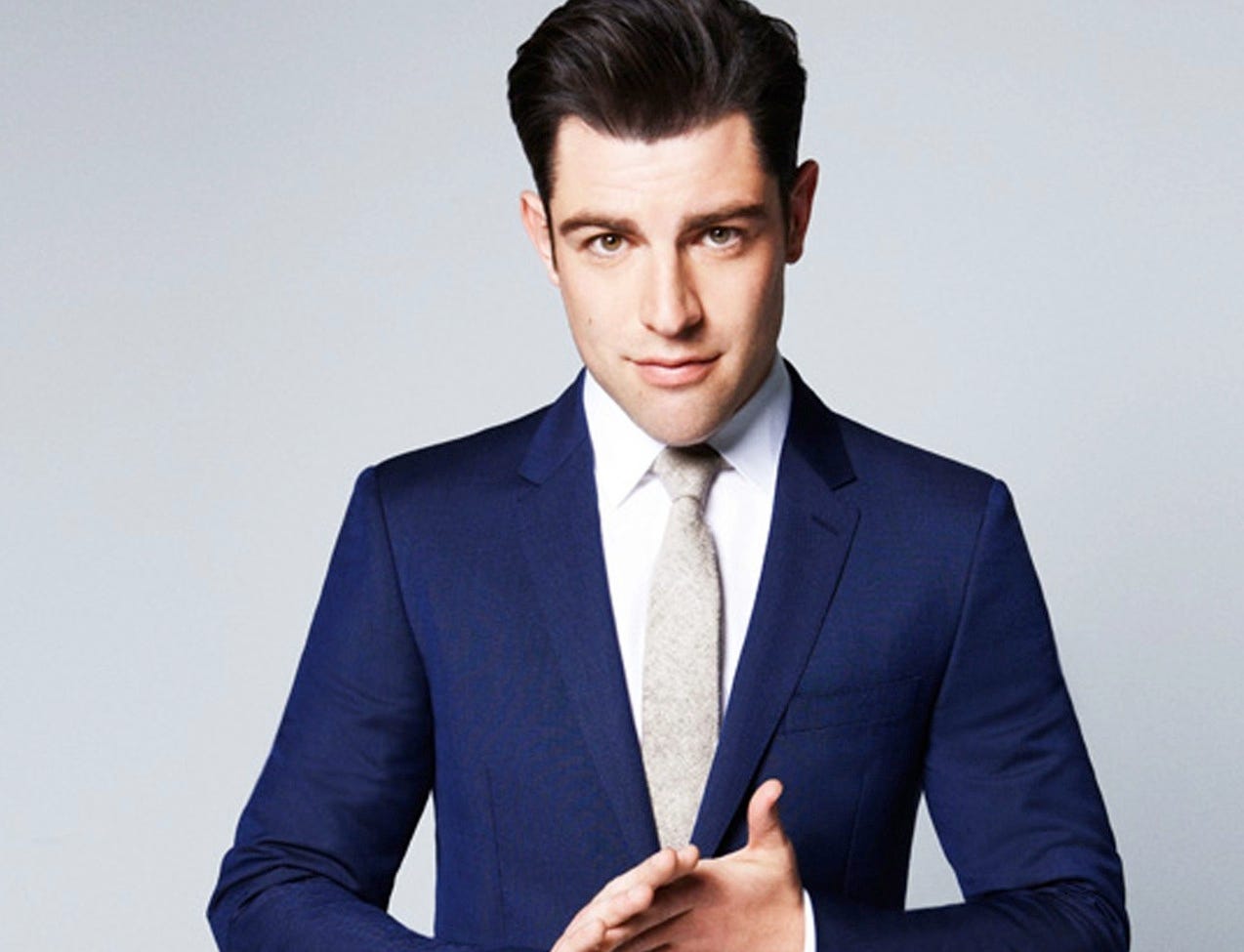 New Girl's Schmidt – played to preppy perfection by Max Greenfield – is known for being the funny guy, the neurotic guy, the bordering-on-OCD-about-spiders guy, but he's also the best-dressed guy on the Fox sitcom.
His style is preppy; consider him the loft roommate most likely to have that J.Crew gingham shirt in his closet (in fact, he might be wearing it below). His slight douchebaggery – he keeps a binder full of pictures of himself modeling his own suits – doesn't take away from a closet that's just waiting to be copied.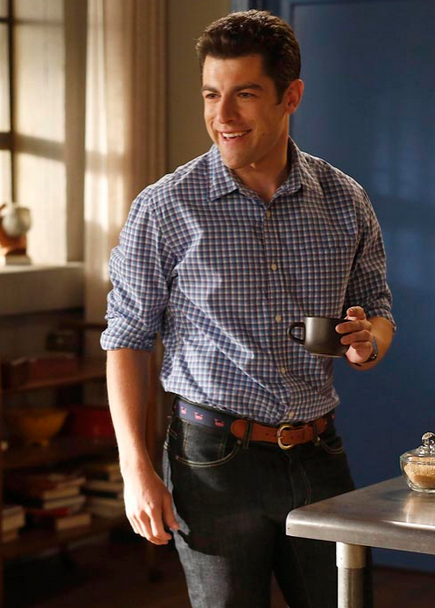 Schmidt's Type-A personality has affected his style in more ways than one. He has the most conservative job in the loft, working in the gloriously vague field of "marketing" and is obsessed with personal hygiene.  We usually see him in well tailored suits or casual, impeccably put-together separates.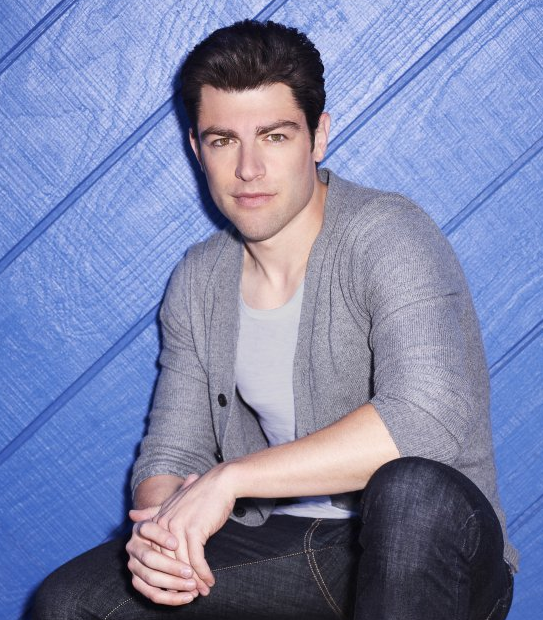 What we like:
Schmidt knows what looks good and he never sacrifices his style despite any occasion
Whether he's in jeans and a cardigan or an expensive suit, he keeps in classy, simple, and stylish
It's his attention to fit and detail (did his tailor really get those sleeve lengths wrong?) that really caught our eye. Whether he's on or off duty, he's always perfectly put together
He's not afraid of mixing colors into his wardrobe. This man has not met a brightly checked shirt he didn't like, and that's a good thing.
Get the look
HANGING AT THE LOFT / PINING AFTER C.C.
Denim Shirt: Gant | Checkered Shirt: Gant | Jeans: Old Navy | Pants: Gant | Belt: Express
Shoes: Vans | Cardigan: J.Crew
WORK MODE SCHMIDT
Suit: Mr. Start | Shirt: J. Crew (had to) | Tie: The Tie Bar
Shoes: Johnston & Murphy | Belt: Forever 21
Tell Me:
Which TV character's wardrobe would you like to steal?
And congrats to our giveaway winner, Nate Tovornik! Nate, shoot us an email contact (at) stylegirlfriend (dot) com with your address, and we'll shoot some swag off to you asap!
(Images: IMDB)