Style Girlfriend at the 2015 4th Annual NFL Honors
a night for players to suit up, off the field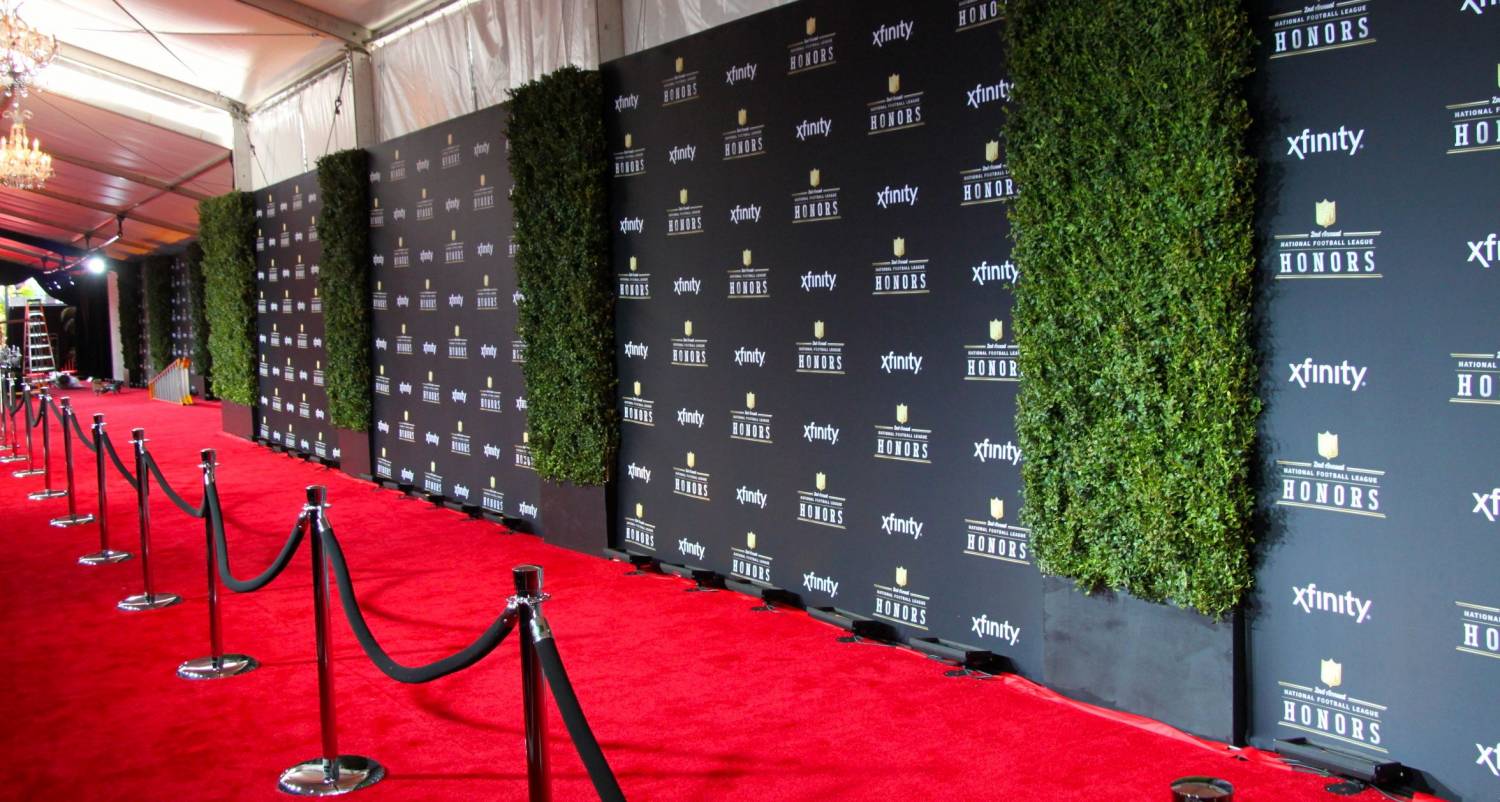 I was so excited to head west this weekend for the fourth annual NFL Honors over Super Bowl weekend in Phoenix, Arizona. 
While I missed out on striking a pose with JJ Watt, I did get to talk to plenty of other great players, coaches, and football lovers about their off-the-field looks. Just a few of my favorites: New York Giants' Victor Cruz, my beloved Packers' Eddie Lacy (looking dapper in yellow), the fashion-forward Von Miller, the 49ers' Colin Kaepernick, and a visibly-uncomfortable-talking-about-his-outfit Tony Romo.
It was also fun to catch up with a few players I'd seen recently – at the 2014 draft.
Odell Beckham Jr. and Aaron Donald (who we named "best dressed rookie" on the red carpet..and went on to win "defensive rookie of the year" inside) both looked like a year of being millionaires has helped them up their style. Who'd have thunk, right?
But the league's current players weren't the only ones strutting their stuff. I'm pretty sure I almost got Suzy Kolber'd by Joe Namath, which was easily a highlight of the evening. And I got Victoria's Secret angel Erin Heatherton to dish on the perfect Valentine's Day gift (watch out for that video soon, guys..).
Check out the red carpet coverage in these two clips on NFL Fan Pass: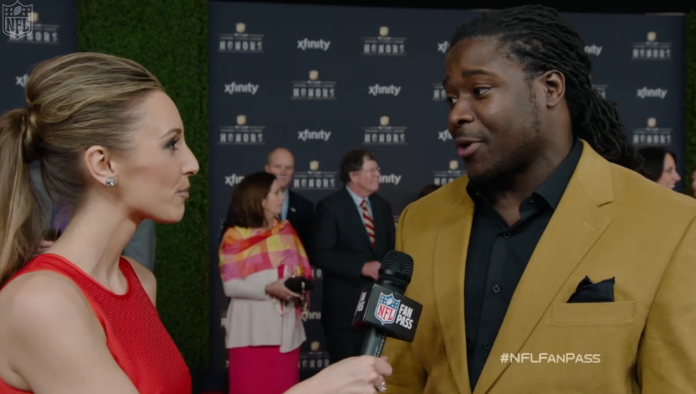 Tell me:
Whose look did you like best on the NFL Honors red carpet?
And if you haven't already, don't forget to enter Day 1 of Style Girlfriend's Valentine's Day Giveaways!