The Style Girlfriend Guide to: Los Angeles, West Hollywood
where to stay, what to eat, when to go
You don't want to stay at a boring hotel chain, and you definitely don't want to eat anywhere just because it's close and you're starving. Be prepared for your next trip to LA's West Hollywood neighborhood with this travel guide from Style Girlfriend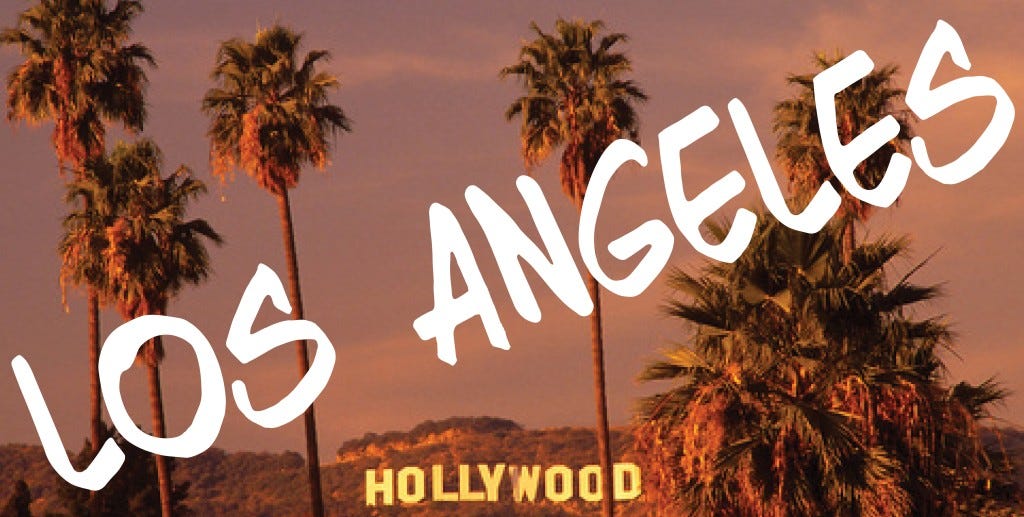 eat
Breakfast 
Joan's on Third has great celeb spotting, and the food's good to boot. Not a bad combo, right?
Of course, there's a lot of good food to be eaten on vacation, making it hard not to treat your stomach like a garbage pail when you're away from your normal routine. Which made Pressed Juicery a lifesaver. You guys already know about my 3-day cleanse back in January with PJ, so you can imagine how psyched I was to find one right down the street from my hotel.
If you're going to go big on lunch and dinner, it's worth starting the day out right (unless confronted with the best doughnut in town..then go for it). Each morning I worked out then jogged over for a Greens 3. I know I've said it before, but you will be surprised by how filling it is.
And to preempt you…I know there'll be some who say $6 for a bottle of juice is expensive, but certain coffee drinks (ones that are the opposite of good for you) can creep upwards of an Abraham Lincoln, and if you're going to buy a coffee and a donut, or an oatmeal, or whatever, you may as well go with a one-and-done option for the same amount that leaves you satisfied, while investing in your health. That pays dividends.
Lunch
My pals over at The Infatuation recommended Son of a Gun, from the folks behind cool kid restaurant Animal, as a great option for a work lunch date. Since I basically eat whatever they tell me to, I was sold. Unsurprisingly, it turned out to be a great spot in a pleasantly busy stretch (right near Joan's, actually!). The lobster roll is phenomenal, but get the lobster BLT for something new and different. You won't regret it.
Of course, no trip to the west coast is complete without a trip to In-n-Out. No brainer, right? Take a friend who lives in town because chances are they don't go very often. It's like New Yorkers and Shake Shack..you need a good reason to stand in that line (or in this case, wait in the always-long drive-through)
Dinner
I first dined at El Compadre, an old-school Mexican joint off Sunset Boulevard, awhile back for lunch. Did I partake of the flaming margarita? You bet I did. Will a woman come through the restaurant during your meal trying to sell you flowers? Sure. Is the food so good you won't care? Absolutely. And did I mention the flaming margarita?
For some reason, I thought "gastropub" was a slightly obnoxious, but perfectly descriptive term only us New Yorkers did, but having been to The Churchill, I now know we're not the only ones. 
The food was elevated bar fare and every waitress looked like she was waiting on a callback from The Big Bang Theory for a three-episode arc. We were also given the hard sell (well, as hard as anyone does anything in LA) on the restaurant's filtered in-house water. I don't know if it was any better than regular tap water, but it was another thing that gives the City of Angels its charm.
Order the steak. The portion size looks a little on the small side, but the flavor it packs is insane. I'm pretty sure my portion had been marinated for a week in an entire bottle of wine.
Drinks
Give me a bartender who will whip you something up based on your mood ("something refreshing, not too sweet") and a beautiful back patio, and I'm a happy girl. Eveleigh has both. The same owners are behind one of my favorites for a burger here in NYC, Ruby's.
stay
If you're looking for a boutique hotel in the heart of West Hollywood, go with The Chamberlain. Tucked up a hill off Santa Monica Boulevard (and yes, I do feel like I'm in an episode of The Californians every time I talk LA geography), the suites-only hotel is perfect for staying close to – but not right in the middle of – the action.
Expedia Rewards is a free customer loyalty program, with members earning points when booking on Expedia.com. Points can be redeemed for hotels and flights with no blackout dates. After booking a certain number of hotel nights or reach a spend threshold, you reach Expedia "Elite Plus" Status. At this level, members receive perks at more than 1,400 VIP Access hotels worldwide. Because you're not tied to a certain hotel group or airline with this program, there's more flexibility when it comes to booking boutique hotels like The Chamberlain.
move
A fuel efficient car, since you'll be driving everywhere..and slowly at that. I drove a Chevy Cruze while ::ahem:: cruising around town (please, hold your applause..it's my job, folks. This is what I do) and I loved it. A hands-free navigation system is pretty much a must-have when bopping around a new city. Plus, it's straight up illegal to text and drive so why should mapping and driving be any different?
see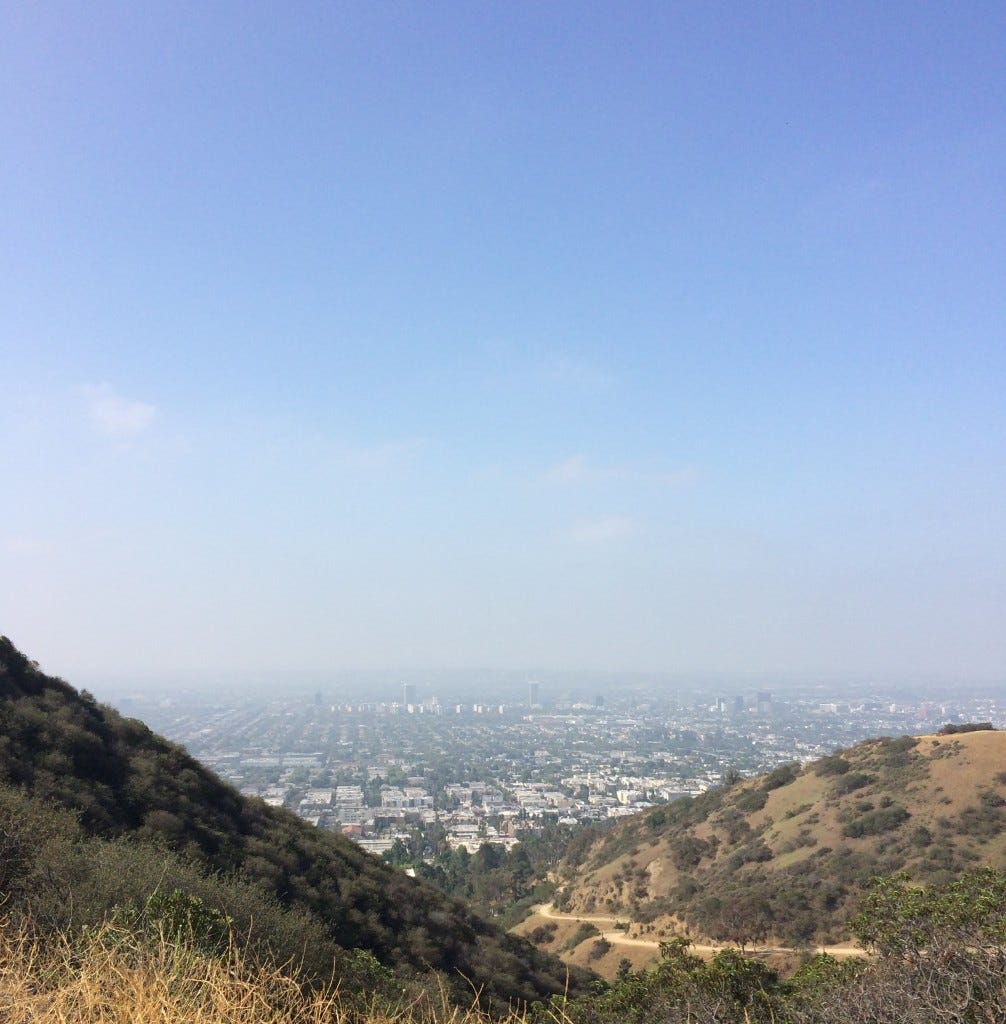 I feel like Runyon Canyon is known as much for the paparazzi snapping pics of fit celebs as for being a beautiful park to hike. But it should be because it is a beautiful park to hike.
There's yoga classes at the base, and a snack stand operated on the honor system. Take the path that curves a little to the right and you'll be in good shape. And pay no attention to the runners tackling the hills; they're overachievers. A walk will give you a good enough workout. Oh, and bring water!
listen
There's plenty of songs written about LA; here are a few of my favorites.
Tell me:
What other cities (or neighborhoods of cities) would you like to see on here next?
Liked this post? Why not keep the good feelings going and like SG on Facebook?