Style Girlfriend Community Spotlight: Nate from Pittsburgh
This taco lovin', chino wearing, Style Girlfriend reader from Pittsburgh know what's up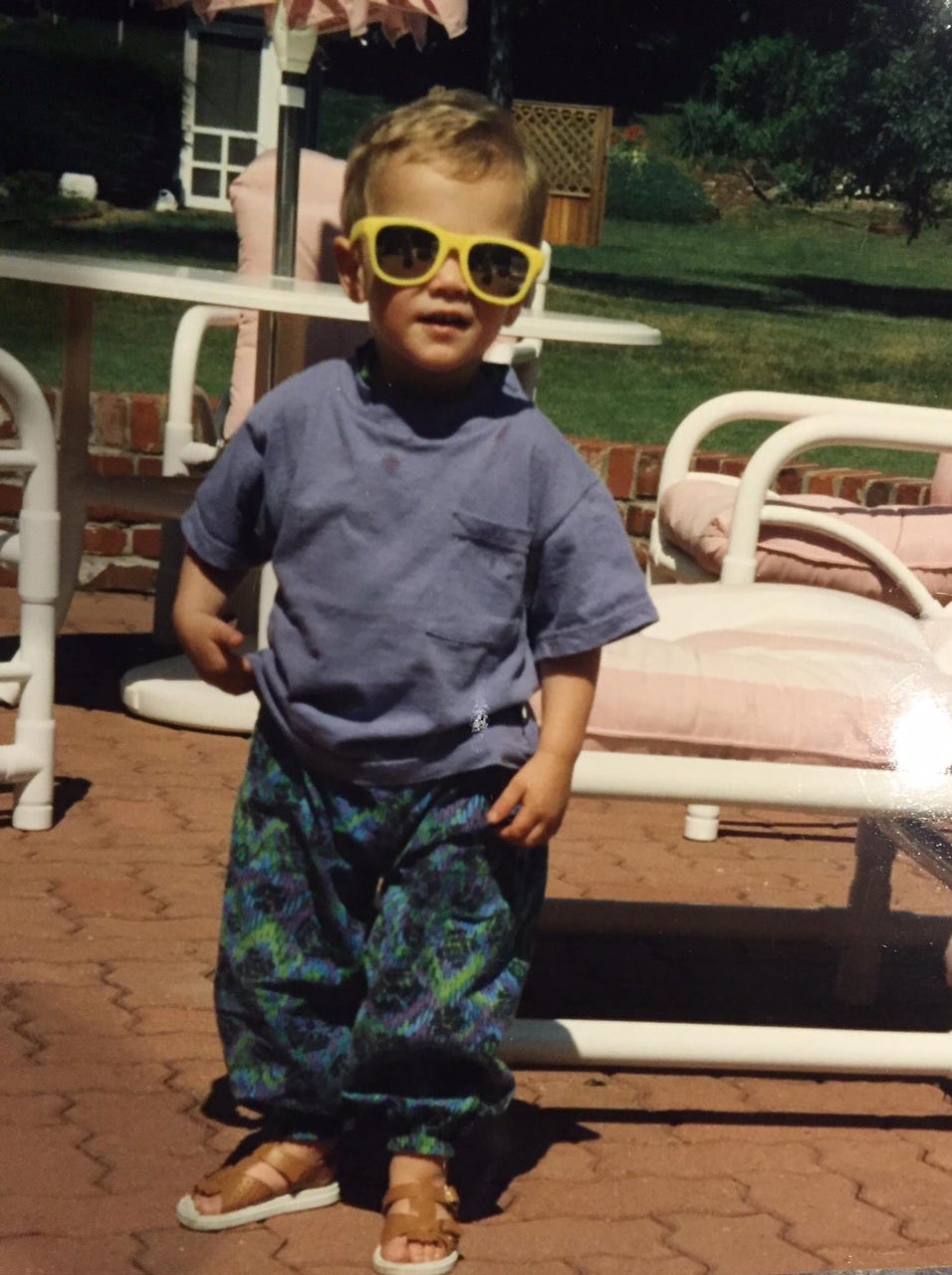 Time for another installment of our Style Girlfriend community spotlight series!
You guys know, it's you—the SG community!—who are the lifeblood of Style Girlfriend. Without all of you showing up here every day to check out what's new, shop our picks, and even work with us on updating your wardrobe, all of us here on Team SG would just be shouting "HOW ABOUT TRYING SOME CHINOS?!" into an empty void.
Below, a Style Girlfriend community spotlight on Nate: 
Name, age, occupation, and location
Nate Tovornik, 28, Marketing Director, Pittsburgh, PA (I feel like I'm writing my Bachelor bio)
When did you first discover Style Girlfriend?
I know it was when I was still in Connecticut, so I'd say at least 4 or 5 years ago. I have no idea how I came across the site, but I'm definitely glad I did.
Can you describe your "aha" moment about the importance of personal style?
It was around the end of high school, beginning of college. At the time I was working at Abercrombie and Fitch (for the discount, duh), but I picked up a copy of GQ and that eventually turned into a subscription. That started influencing my style from college until now.
(Nate, to the left of DeAngelo Williams)
What does dressing well mean to you?
Caring. What you wear isn't as important as just caring how you look. Clean clothes that fit well say a lot about a person. You make so many first impressions every day, from the person in line behind you at the coffee shop, to the people you pass on the street, to that date later tonight. They're all important, and how you present yourself is key.
What was your first million bucks moment?
This is a tough one! It may not be my first one, but a more recent time that comes to mind is just after my first haircut at an actual barber shop. Rooster's in Norwalk, CT. They wash your hair and everything, style it with a blow dryer (This may be on my mind thanks to the post last week about buying a nicer hair dryer!) and trim facial hair. I was just really loving whatever I already had on that day, and pairing that with the best haircut I had ever had up until that point I just felt AWESOME.
Although my true FIRST million bucks moment may be when I was 2 or 3…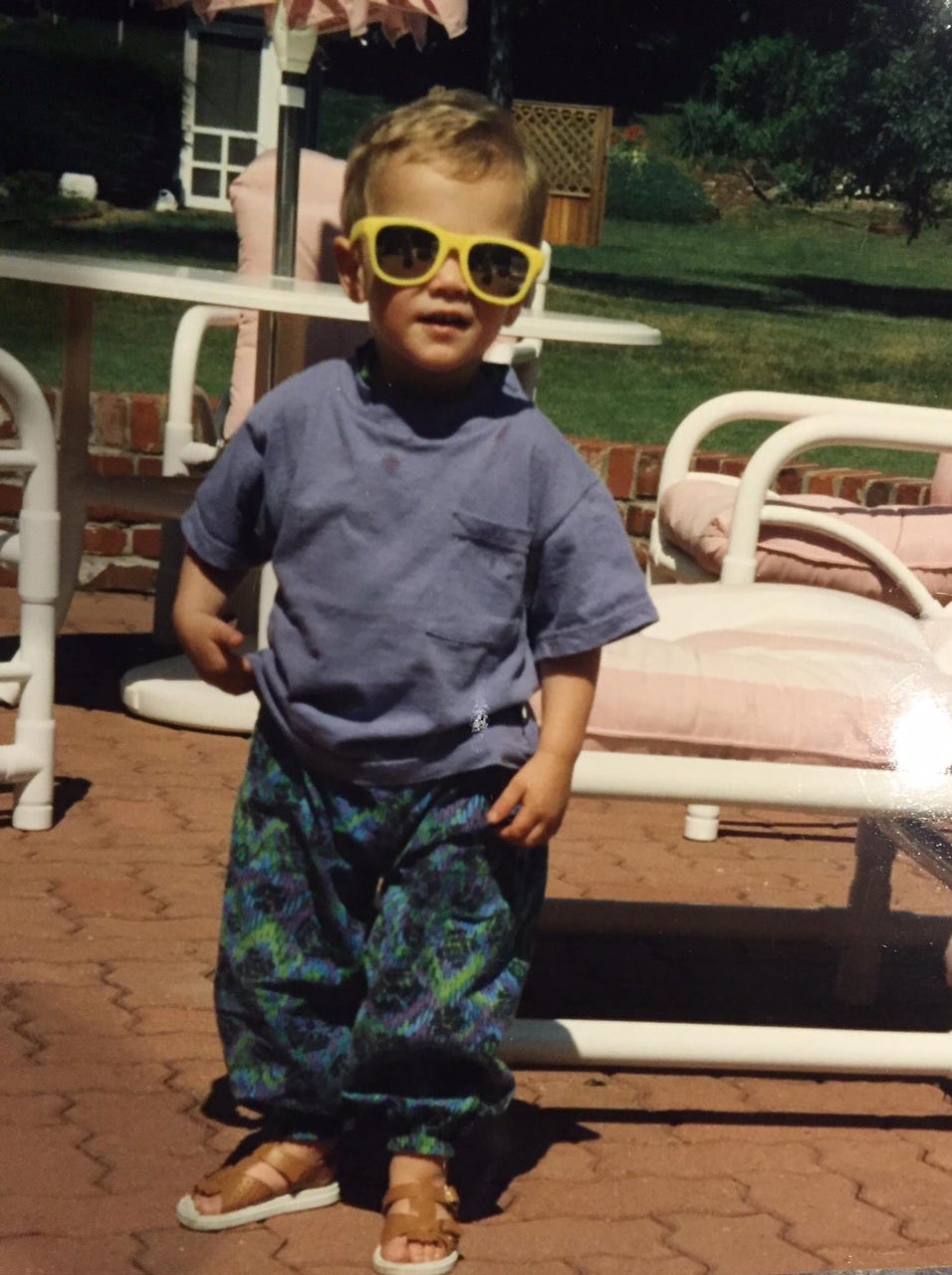 Quick Hits
Favorite "splurge" clothing brand?
J Crew Factory (when I buy a TON of stuff)
Go-to "steal" clothing brand?
J Crew Factory (when I buy just one thing at one of their 70% off sales)
Grooming product you can't live without?
Moisturizer. Dry face is the worst face.

The oldest piece of clothing you have in your closet?
This is a favorite, and has a story, so not much of a 'quick' hit…but around six or seven years ago I found my dad's "A-2 cold weather jacket—permeable" from when he was deployed on board the USS Newport News. It's very typical drab green, wool lined, stenciled "USS NN CA-148" on the back, missing a few buttons, ripped and torn here and there but it fits me great, and is very warm. He was deployed, I believe, for a cruise around 1965 or so, which makes it at least 52 years old.
Night in or a night out?
I like doing things, so: night out.
Signature drink?
Well, that all depends! For wine, a Cab Sauv. Beer: Sour or farmhouse ale. A mixed drink: Tom Collins. Liquor: Bourbon
First celebrity crush 
Christy Carlson Romano, aka Ren Stevens from Even Stevens
Summer wardrobe staple
5″ inseam swim trunks (nothing near the knees!) or my 6″ inseam red linen shorts
Celebrity style inspiration
Aziz/Dev, due to Master of None since that's what I'm watching now. It changes frequently based on what I'm watching it seems.
***
P.S. Are you still waiting for your own style upgrade-prompted epiphany? Then allow us to loudly toot the horn of shopping with Team SG! Honk honk, it's the best!
Let us rescue you from shopping fatigue and sartorial apathy. Work with us to style upgrade ya, and we promise you'll get a promotion at your job…No just kidding. We obviously can't promise that. But we can promise the kind of personal attention and care that will make you feel like the best version of the awesome guy you already are! If you're ready for a lewk to change your life, or simply jump right to the end of the shopping process, give us a shout.
> Want to get in touch with Team SG? You can always tweet at us or slide into our Instagram DMs!