These are the 15 Best Swim Trunks Under $100
Grab a towel, slather on SPF, and go outside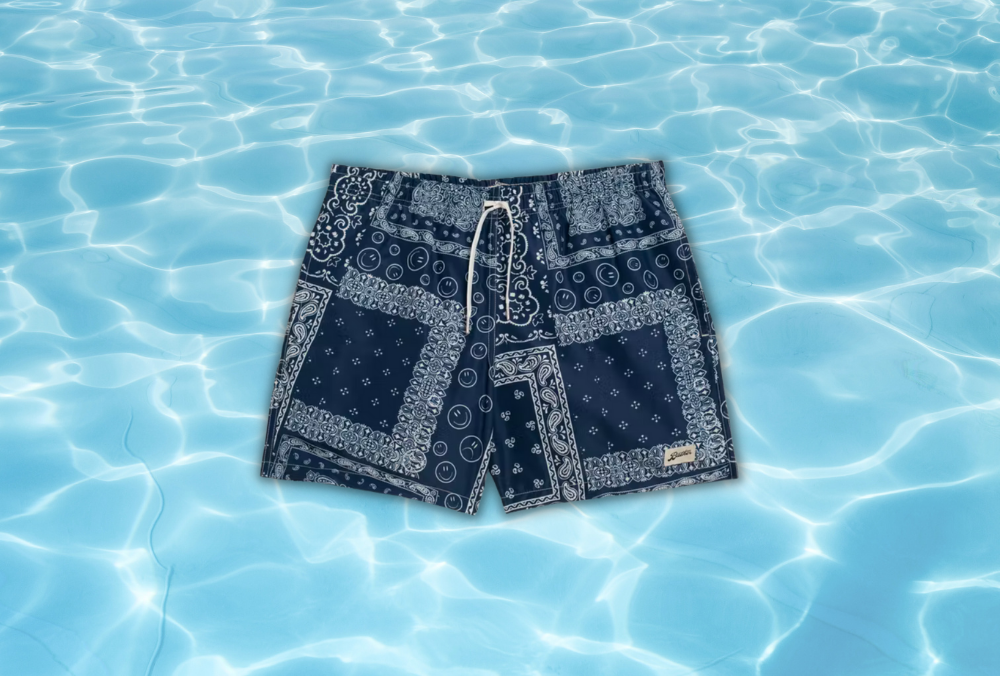 If you're anything like us, you've been to the beach or pool a few times now, and it's clear: it's time to buy new swim trunks for summer.
Be honest. The ones you've been wearing are probably a few years old by now. They're a little saggy, and the color is faded. At best.
That's why a new swimsuit is the right first step to feeling like a stylish guy on the seaside this summer (say that three times fast).
Like a lot of your summer wardrobe, it feels just plain wrong to spend a buttload of cash on swim trunks to cover your butt.
So our team rounded up our favorite affordable swim trunks for guys. This year, try a bold pattern, retro fit, or even a neon color to fully carpe that sunny diem.
Below, 15 of our favorite swim trunks for summer, under $100: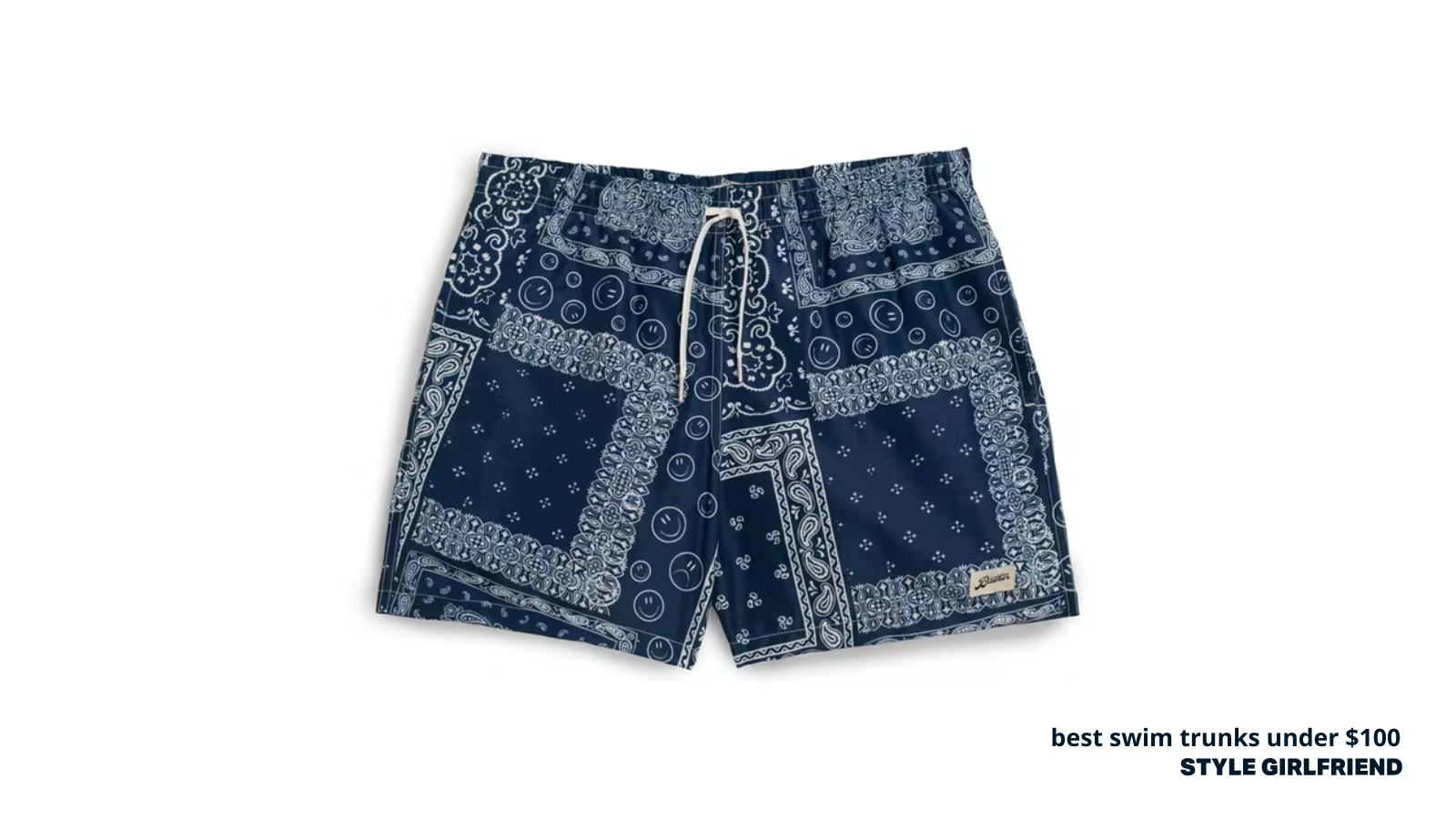 SG Says: Bather has quickly become one of our favorite men's swim brands. Season after season, they continue to put out affordable, stylish swim trunks. Score!
We love the on-trend bandana pattern, which also comes in a cool, lighter green color if that's more your speed.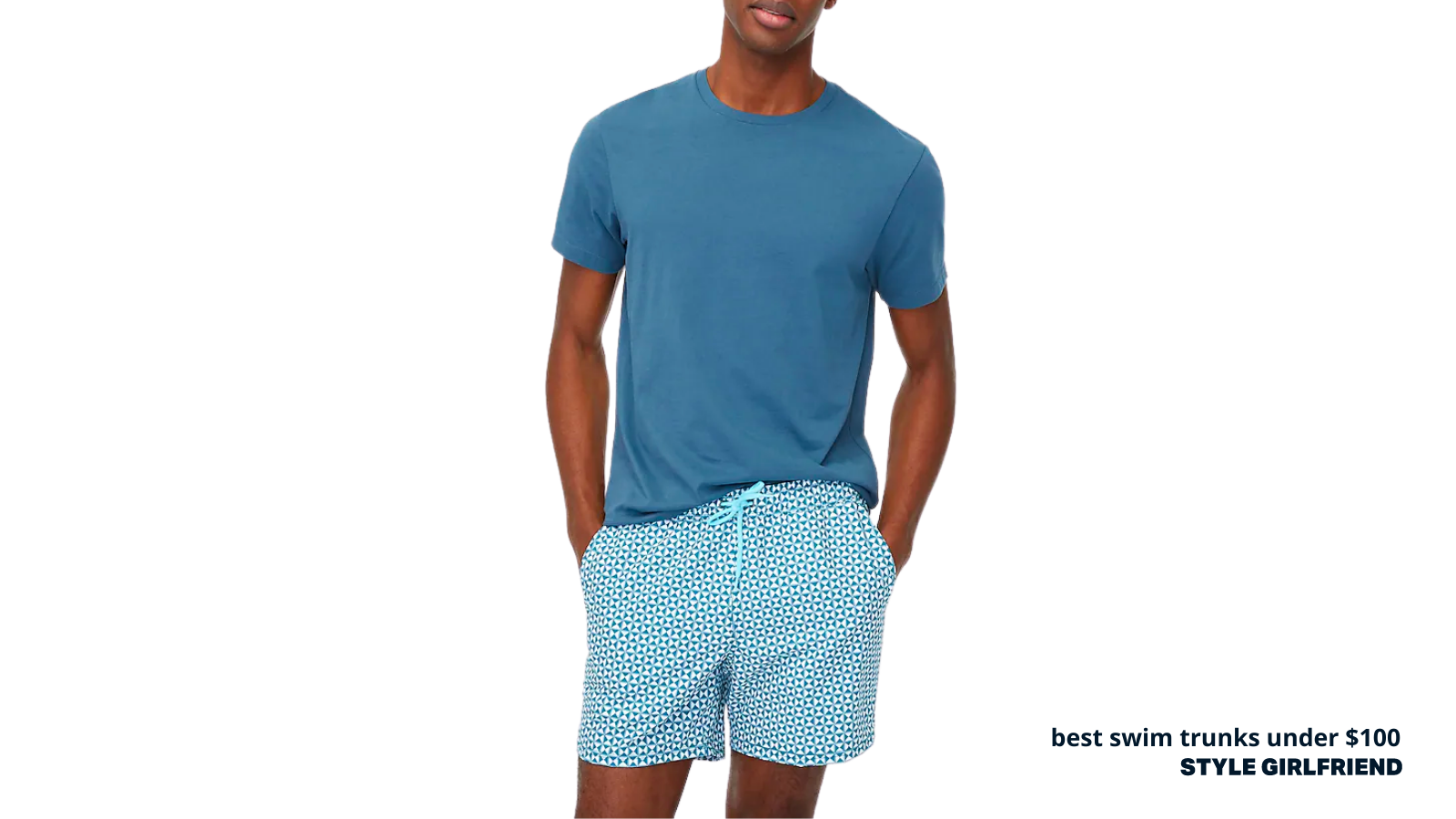 SG Says: J.Crew Factory is a great place to go for reliably preppy swim trunks with a smaller price tag. This style comes in a bunch of fun colors and patterns, and clocks in with a fashion-forward 6″ inseam.
They're also always on extra sale, so be sure to check the site for a code to enter at checkout.
If you've been looking to flash just a little bit more thigh, these could be the swim trunks for you.
SG Says: The Trek Short from Fourlaps belongs at home in water as on land.
The hybrid fabric offers swimsuit-level coverage and dries quickly for adventures beyond the water.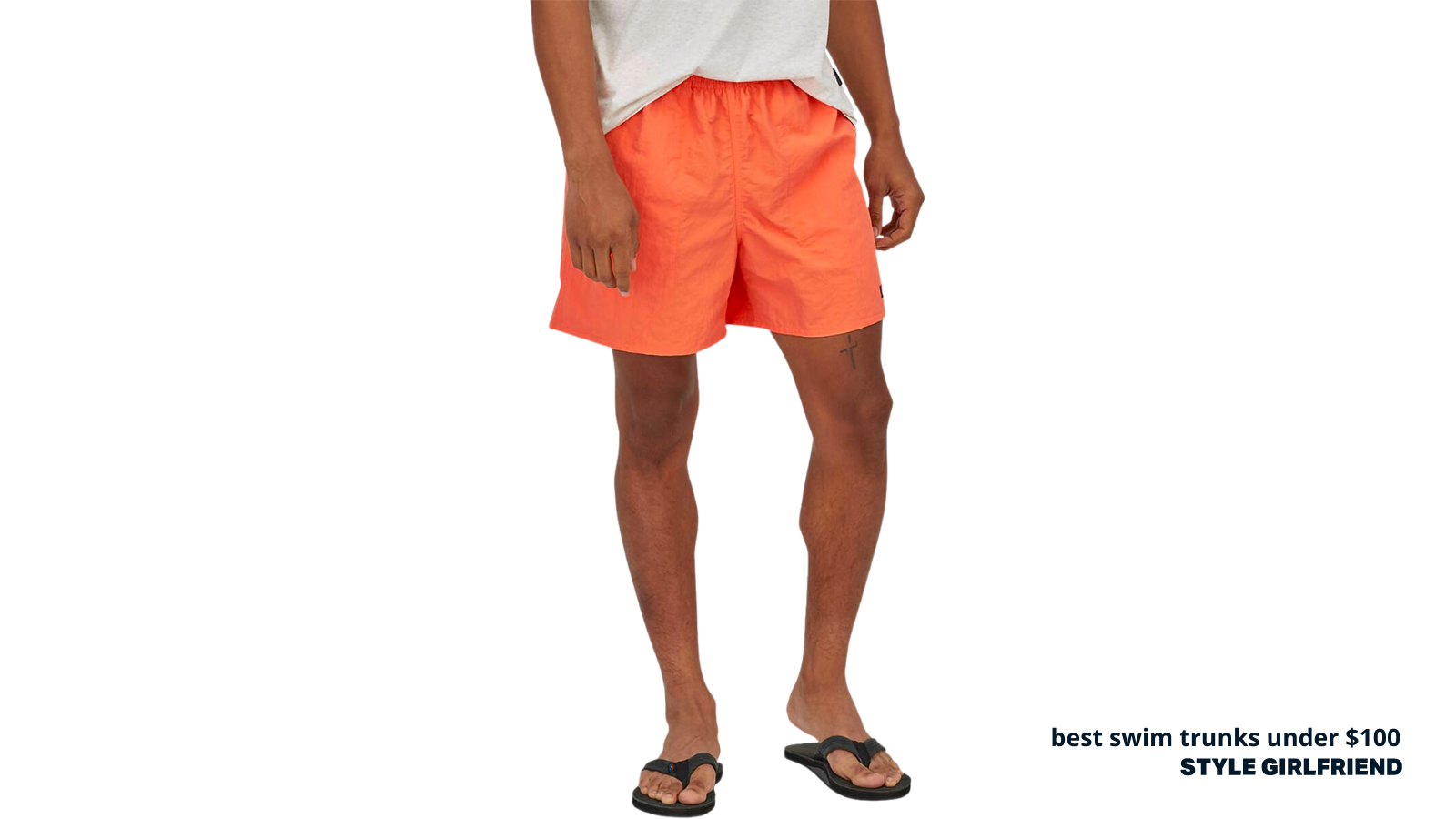 SG Says: Not looking to break out of the solid color swim trunk mold? No problem. Patagonia's iconic baggies could be your perfect summer swimwear.
Though we don't recommend wearing them with flip flops…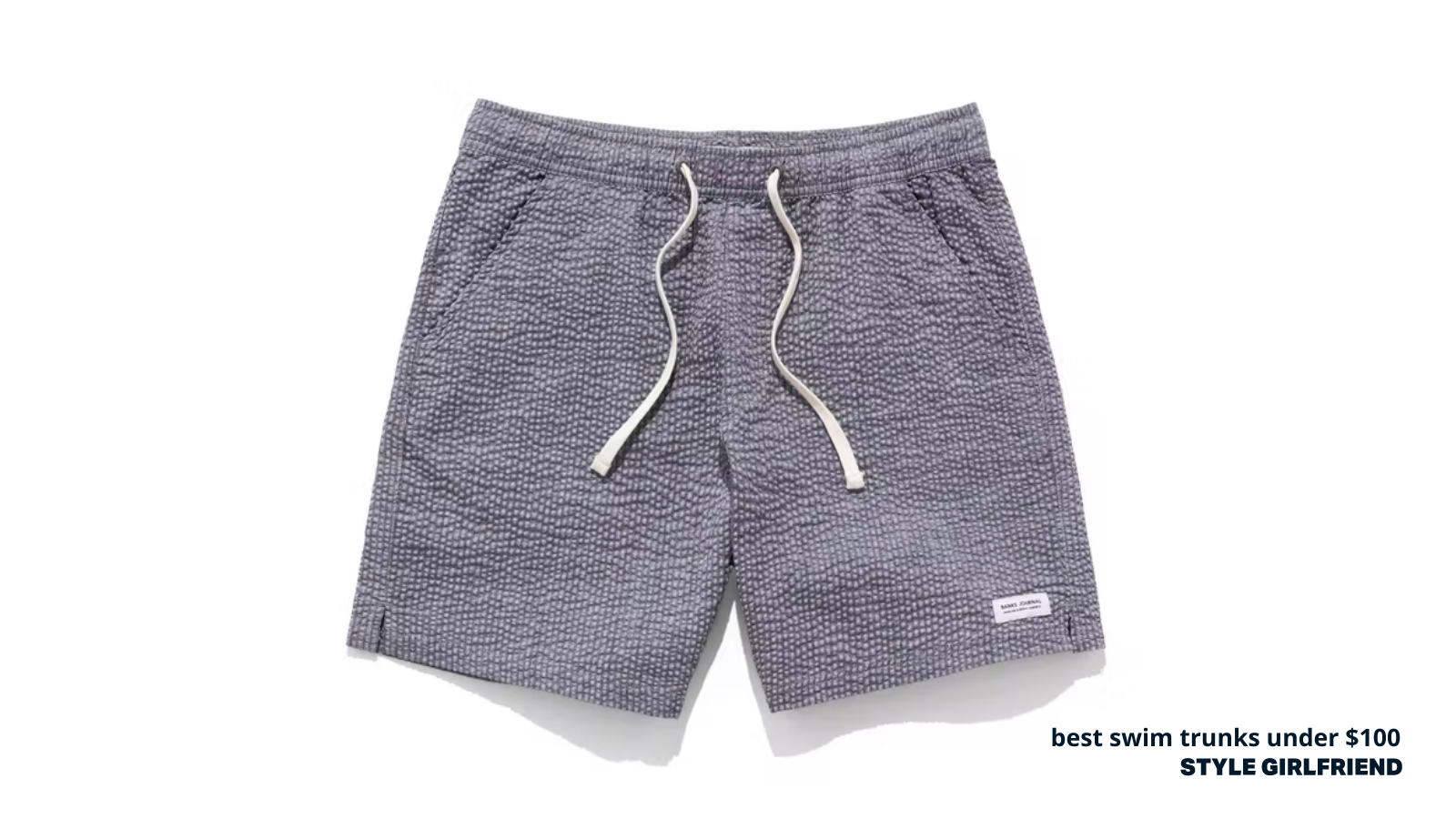 SG Says: These swim trunks from Banks Journal look lived-in…in a good way.
The seersucker gives off a laid-back vibe, which matches nicely with a relaxed beach or pool day and no other plans in sight.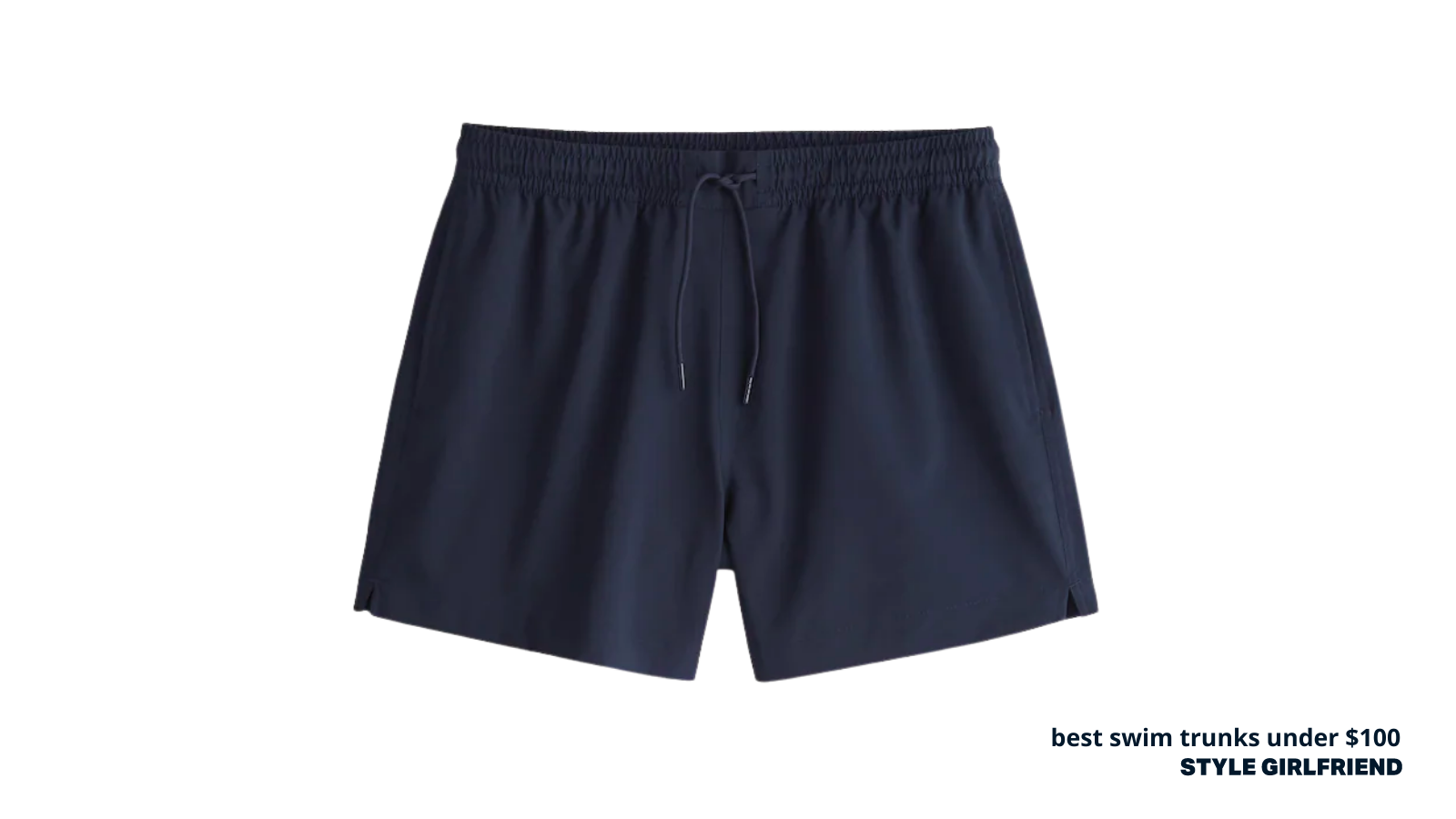 SG Says: Sometimes simple is best. This navy pair from Abercrombie is just the right length, with a stylish drawstring for casual comfort.
Think of these trunks as your fail-safe summer style. With a drawstring waistband, and mesh lining, you're ready for basically anything the day throws at you.
SG Says: When you think of Sweden, you probably don't think "swimwear."
OAS is trying to change that. Expect to find sharp, Scandinavian design infused into breezy, warm weather fabrics. Perfect for summer-ready style.
SG Says: Just gonna say it…a red pair of swim trunks is a must in every guy's summer style arsenal.
If you're not going to spring for Orlebar Brown's Bulldog style (an SG Hall of Famer if there ever was one), the Lacoste pair above makes for a great affordable alternative.
The recycled quick-dry taffeta (which is smooth, very light-weaved fabric) offers a slightly shiny finish, topped by that iconic crocodile embroidered on the thigh.
SG Says: This colorful throwback style from Bonobos will truly never go out of fashion…but their availability might!
Bonobos' swimwear always goes fast in the summer, despite being sold in a bunch of different colors and patterns. Shop 'em while you can!
SG Says: We've come a long way on Chubbies here at SG HQ.
Mostly from "No" to "…Yeah, sure, okay, why not!"
This leaf-patterned pair is a cute, easy-breezy style to wear all summer long.
SG Says: Count this inexpensive style from Old Navy as a "Throw 'em in your car or weekend bag to have just in case" pair.
SG Says: When an Olympic swimmer, an animator, and a graphic designer get together to make swim shorts, the results are anything but ordinary.
That's the story behind Weekends at, a men's swimwear line designed in Tel Aviv.
Inspired by, get this, "humanity's transition from nomadic hunting and gathering to stable agrarian communities," the brand's Sternbergia shorts above feature an ombré hue that makes you want to head to the water as soon as the sun rises.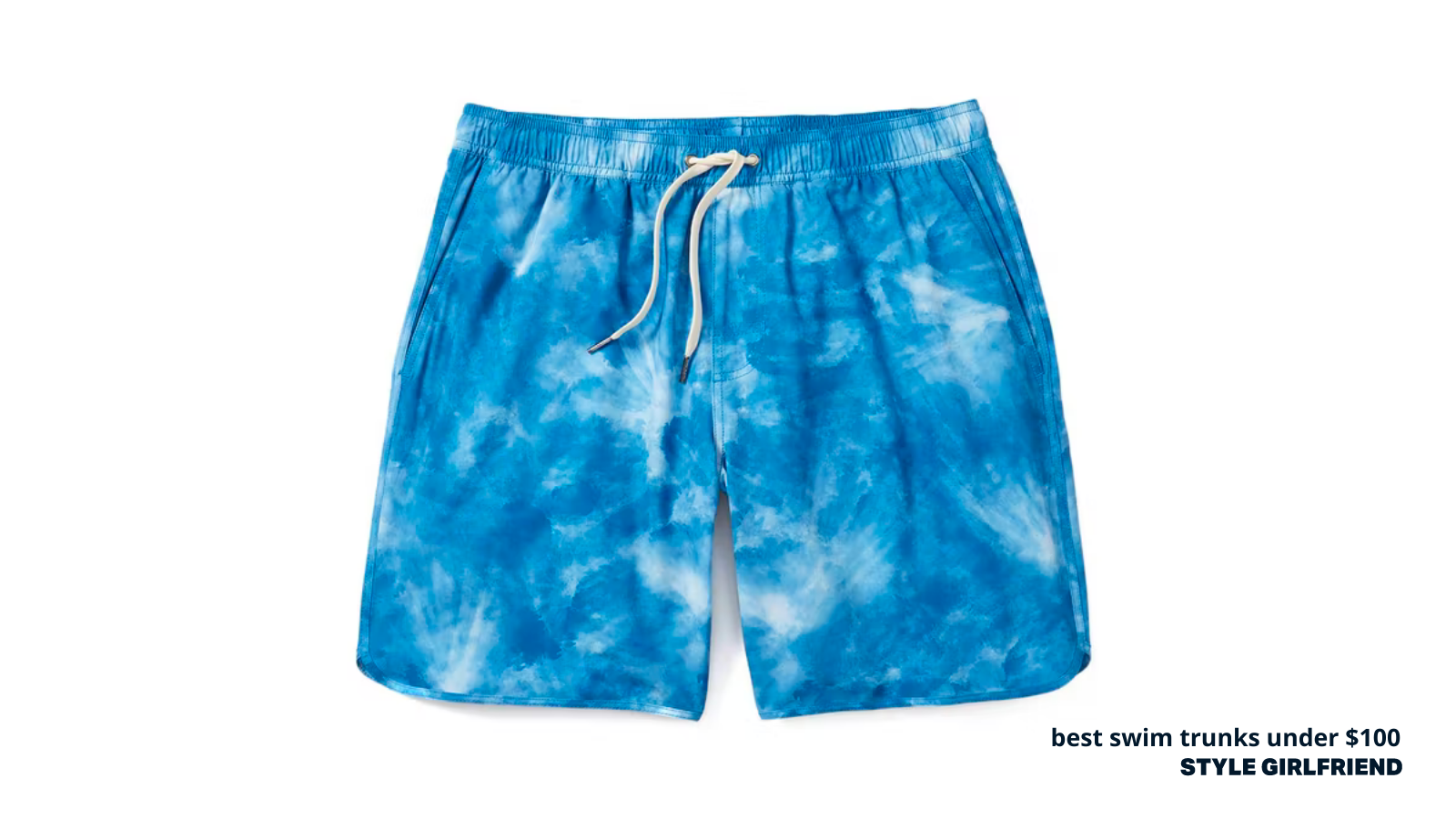 SG Says: If you thought Team SG was ready to let go of our love affair with tie-dye on guys…well, think again.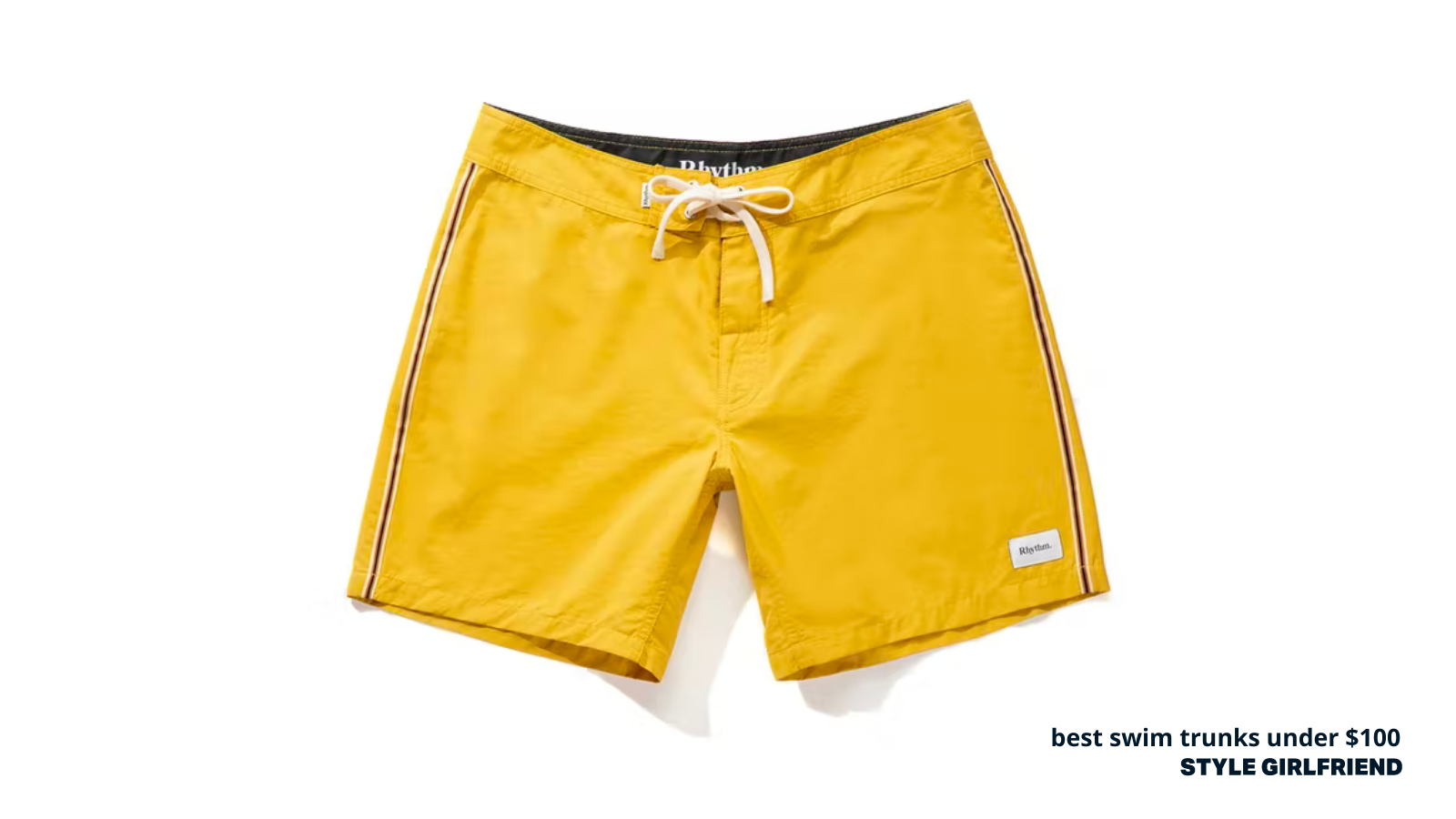 SG Says: Aussie brand Rhythm designs quick-drying, lightweight trunks with just a hint of stretch for surfers, volleyball players, and…y'know, everyone else, too.
Perfect for that "headed to the pool then…hmm, what else do I have going on today? kind of day.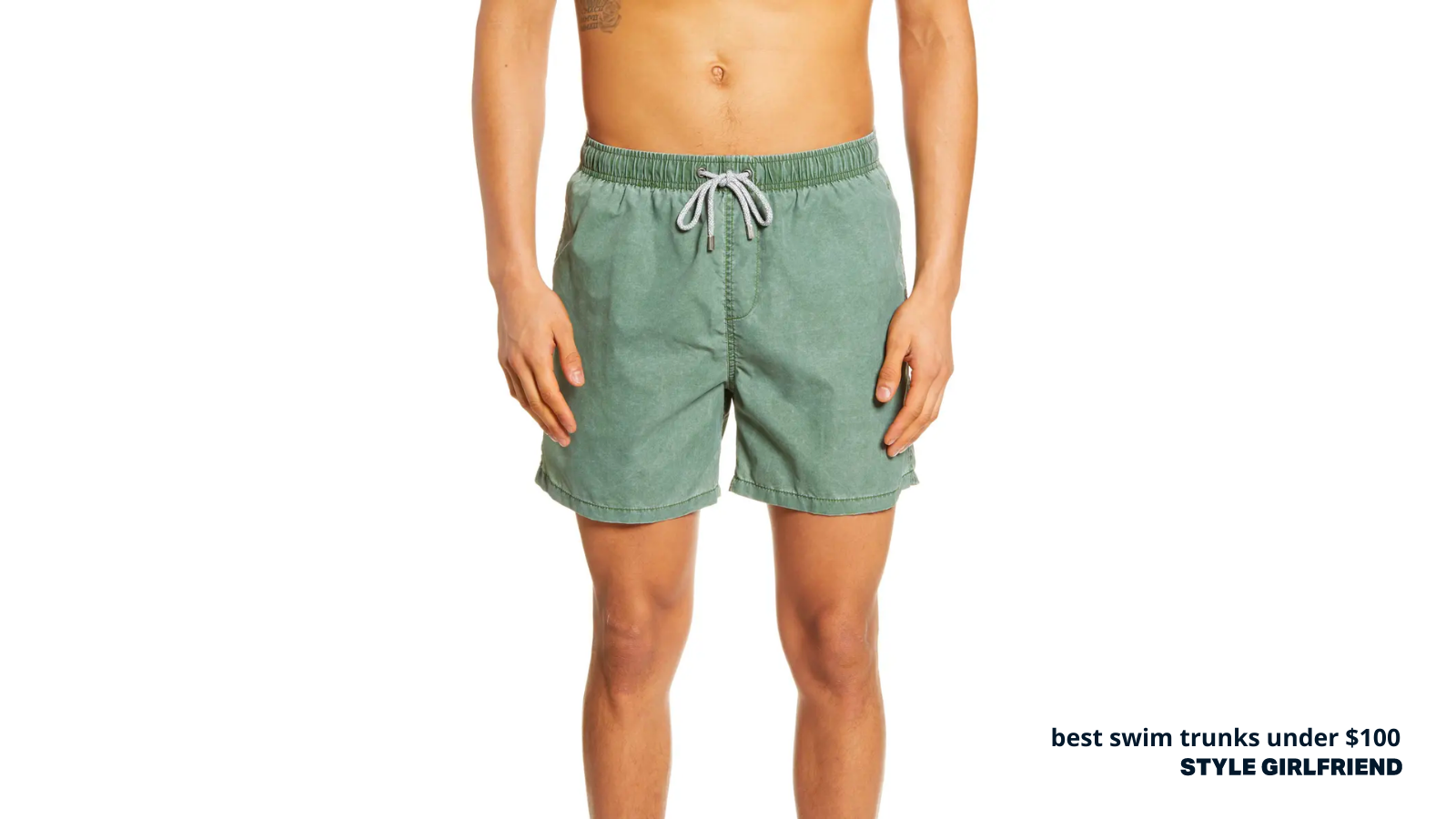 SG Says: Swim trunks are the epitome of versatility.
You have options when it comes to waistband, length, fabric, and never-ending patterns.
Sometimes, it's easiest to just go simple, as with this pair from Vintage Summer.
We love the washed-out color giving a cool, lived-in look.

Want more warm weather style?
Check out how to wear white jeans in summer, and discover five outfits to wear with espadrilles.