Style Roundup: The Best Sunglasses For Your Face Shape
How to choose your perfect pair of shades this summer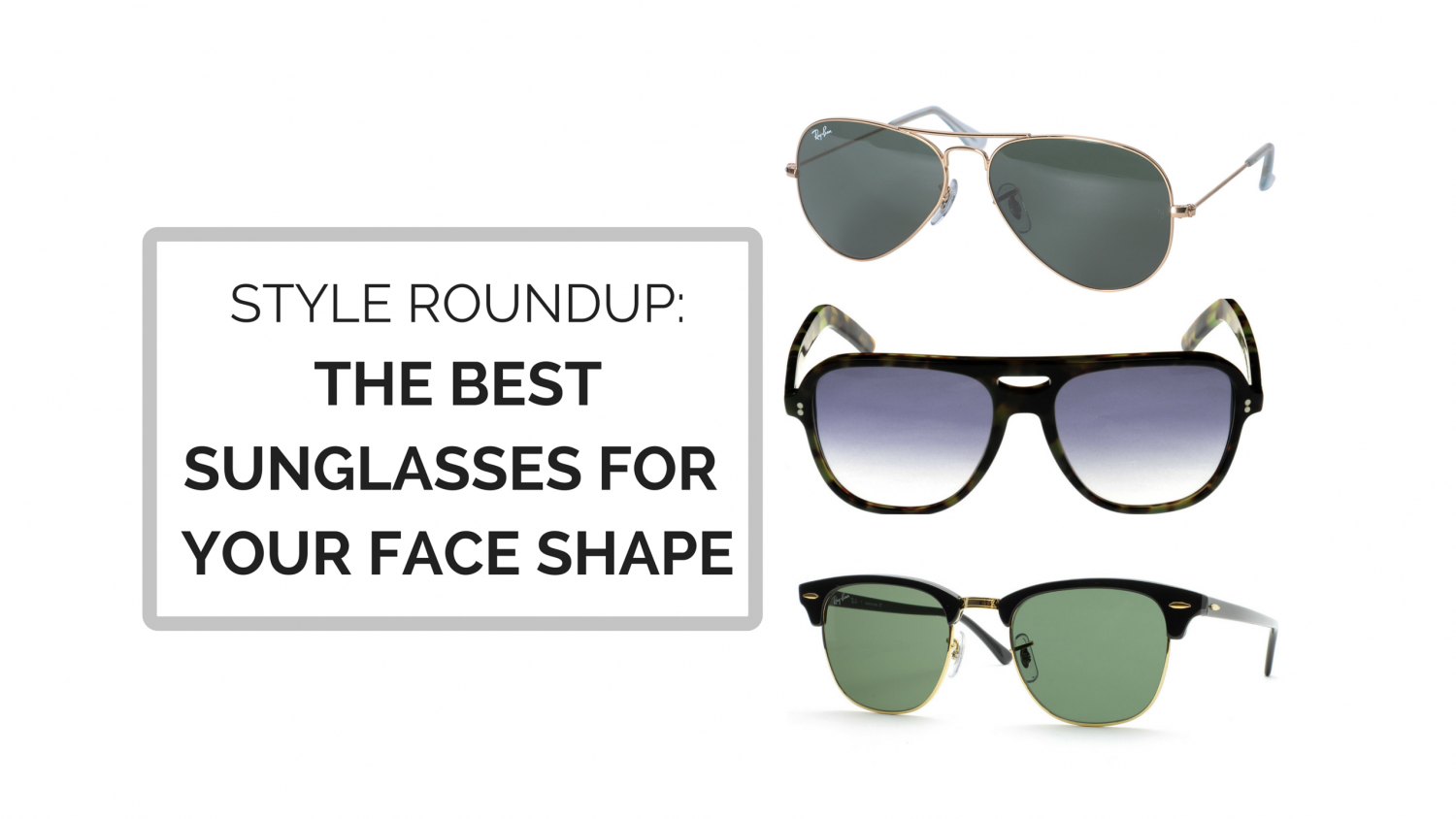 I used to be the poster child for any and all trending eye wear…and I mean all of them. When socialites were strutting around in the over-sized sunglasses, you bet your boots I was first in line for a pair of my own. In hindsight, those huge circular glasses didn't suit my face shape and I ended up looking more "bug-eyed" (as my brothers told me) than heiress-like. You can avoid this trend trap with a quick look in the mirror. How, you ask? Once you know your general face shape, you can choose shades that complement your face and accentuate your features to build a collection of stylish sunglasses.
The guy's guide to finding sunglasses for your *face shape:
Heart:
He didn't win SG's Men's Style Madness, but Bradley Cooper is a prime example of a heart shaped face where attention is directed at his cheekbone region. Do you often get compliments on your eyes? Then you might have yourself a heart shaped face.
The shape:
Your face tapers toward a longer, pointed chin (think inverted triangle)

Forehead and cheekbones are the widest point
The shades:
Since the top half of your face is the widest point, thinner or rimless frames will balance everything aesthetically
Go for a pair of sunglasses that are rounded or that angle downwards like aviators, butterfly Persol's, or a nod to the classic 60's curved frames
Shop these styles:

Round: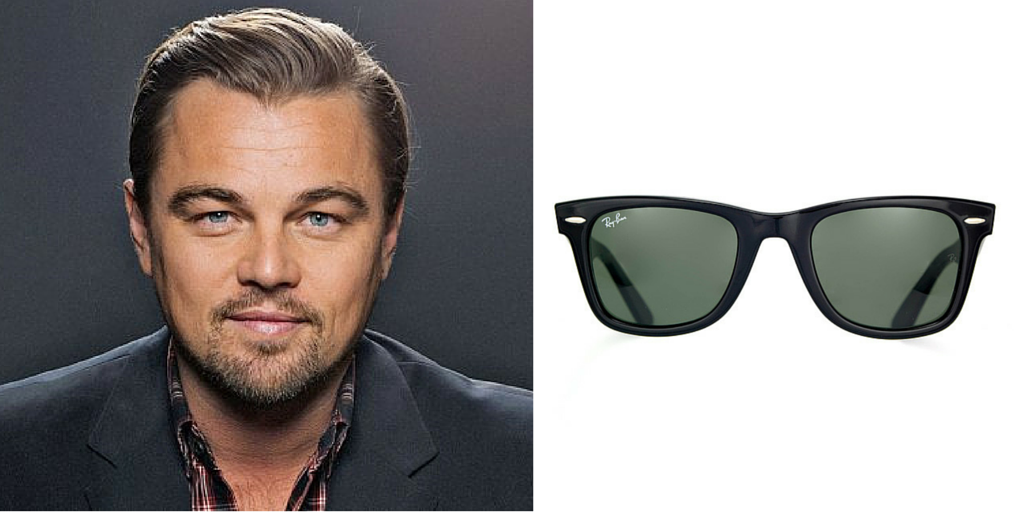 Leo is known for rocking a pair of Original Wayfarers whether on Wall St. or in a sea of supermodels. This style suits him perfectly. Not only are they a timeless classic, they also balance his circular face.
The shape:
Your face has a similar width and length

Widest at cheekbones with a rounded jawline
The shades:
In a classic case of opposites attract, grab a pair of geometric glasses that balance out your circular shape
Ray-Ban's Original Wayfarers or any rectangular frame with hard edges are your best bets
Shop Wayfarers:

Oval: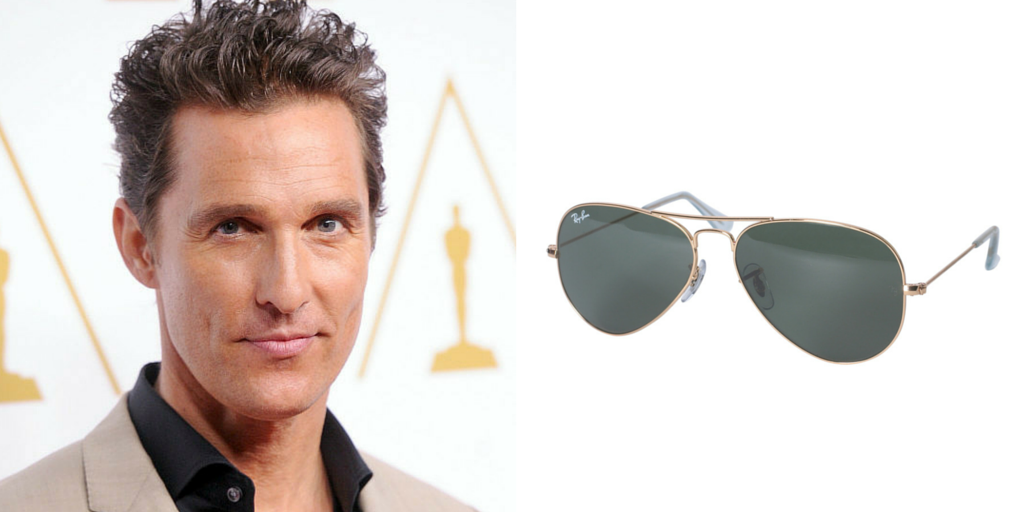 We already showed you how to steal his look, now you can steal the Oscar winner's sunglass style, too. What's great? McConaughey's acting and face shape are the epitome of versatility. Oval faces are subtly long with strong cheekbones, making it easy to wear any style of sunglasses.
The shape:
Your face is slightly longer than it is wide with a broader forehead that tapers to your jaw (think upside down egg)

Cheekbones are a high and prominent feature
The shades:
Frame options are seemingly endless with an oval shaped face
Since you can wear any frame style, choose a pair that complements the rest of your features. If you have a strong nose, opt for a wire frame that rests on the sides of your bridge like an aviator. Conversely, if your nose is short, pick a geometric pair of sunglasses with a thicker frame
Shop aviators:

Square: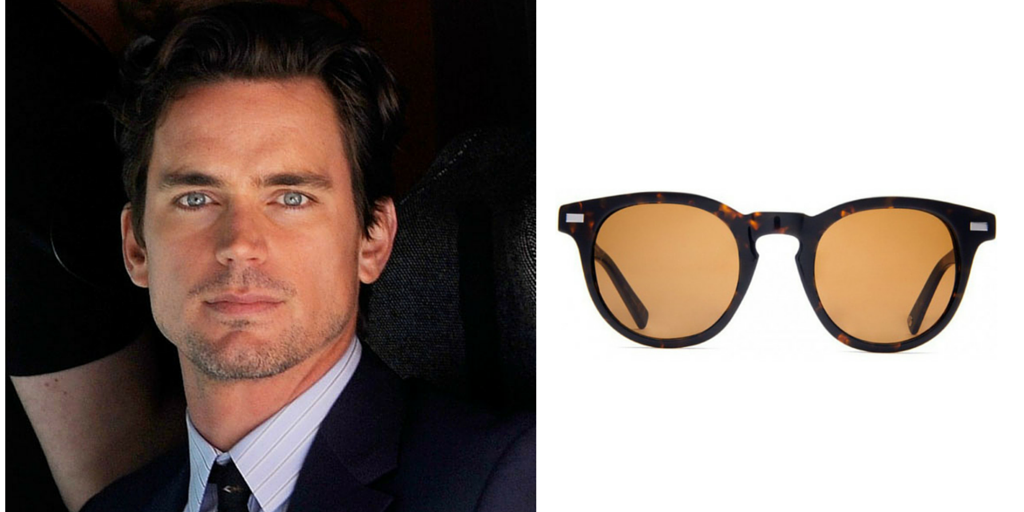 Superheroes and strong jaws go hand-in-hand, right? If you share Matt Bomer's distinctive square shape…or uncanny resemblance to Clark Kent, extenuate your features with small, curved sunglasses.
The shape: 
From forehead to chin, your face is nearly equal in length and width

Notable feature is a prominent jawline
The shades:
Breakout your balancing skills and pick sunglasses that soften the hard edges of your bone structure
A round pair of Warby Parker's or even a wire-framed Ray-Ban will complement your jawline perfectly
Shop these styles:

Oblong: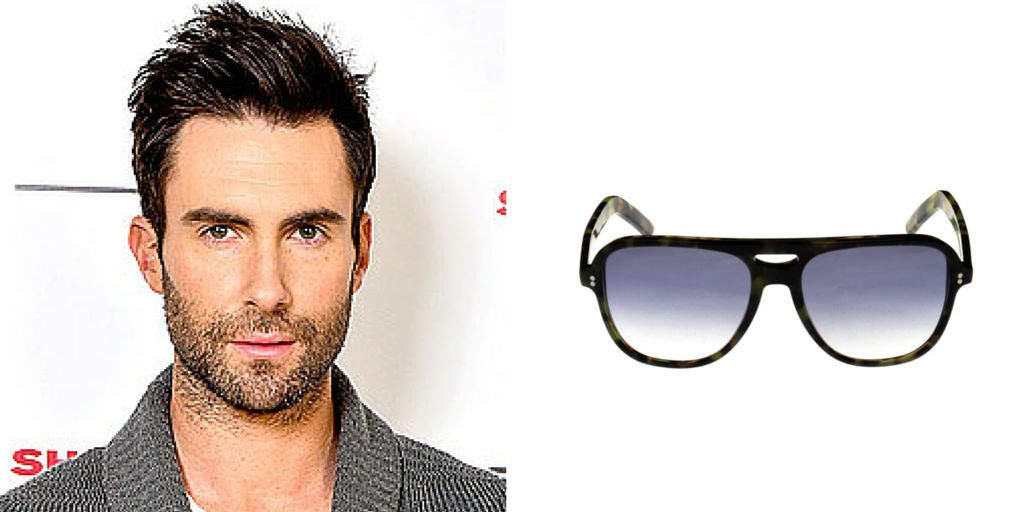 It makes sense that Adam Levine's big voice requires a big pair of sunglasses. His face shape is longer than it is wide with softer features, so larger frames add weight to balance out the width.
The shape:
Quite similar to oval, but your face is less wide and a bit longer

Features will be almost equal in width 
The shades:
Finding sunglasses for an oblong face is less about frame style and more about frame size. Avoid small glasses and instead, choose an nearly oversized pair
To highlight your mild features, a thicker frame or geometric shape will do the trick. Added bonus…you can channel Michael Caine in legendary Cutler & Gross sunglasses for the most dapper of looks
Shop these styles:

Diamond:
Oh hey, RyGos. He almost took the crown for SG's Man of Style and has the angled features for a diamond shaped face. If being in the face-league of Gosling isn't enough of a win, you can also wear the most retro of sunglasses with ease.
The shape: 
The strongest feature of your face is high and pointed cheekbones, almost at temple level

Slightly angular features that taper to a very narrow chin
The shades:
The key is to accentuate your prominent cheekbones without overpowering them, so find sunglasses that are no wider than your cheeks
Try out a top-heavy pair of Clubmaster's or any slightly rectangular frame with bold details
Shop Clubmasters:

One huge, overshadowing caveat to the above: 
At the end of the day, you're going to look your best wearing whatever style makes you feel most confident. Rules to style are there to guide you and help when you've got no clue where to start, but once you're ready to run, you do you. If you feel Rat Pack-cool in small thick frames or Top Gun-approved in aviators, then don't let anyone (or your face shape) stop you.
Tell me:
How do you choose your sunglasses?
Want more summer shopping picks? Check out the style roundups for swim trunks, 7″ shorts, and lightweight jackets.