Summer Style: Should Guys Wear Flip Flops, Sandals and More?
Let's talk about it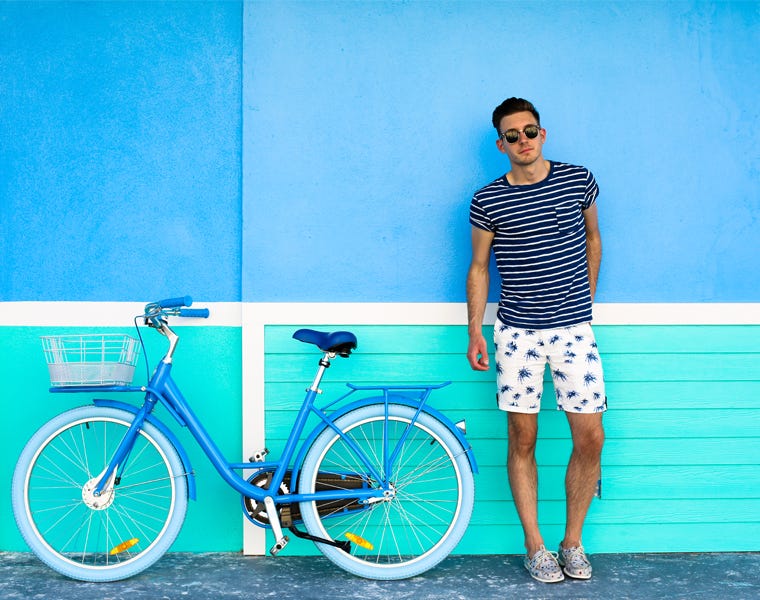 A reader asks:
Any good sandal/flip flop suggestions? I just want something quick to slip on when I'm running to the bodega (or the roof deck).
To which I say…
No, sorry.
I thought about it for awhile – I really did! – and where I came down on the matter is: it's kind of like if a friend of yours who's overweight came up to you last week asking you for exercise tips, and you were like, "Awesome! that's great that you want to get in shape! Yeah, we can go running together, and I have this great dvd for abs, and let's go get you a pedometer!" And your friend seemed super into it.
But then this week that same friend was all, "Hey, are there any cool shows I should be watching on Netflix?" Like, yes, of course there are. Who wouldn't LOVE to consume all five seasons of The Wire in one sitting, but is that really in your friend's best interest? Is it in line with the positive, healthy support they asked you for last week? No, probably not. Instead, their initial request for a new workout regimen should most likely override the request for new leisure pursuits.
And to that end, you come here for the female perspective on guys' style, so I say: Skip the flip flops. Same with sandals.
Why the crackdown? Because I've never seen a guy and thought to myself, "That man's sandals really make that outfit."
So, should guys wear flip flops?
I mean, I'm not going to say no, but I doubt I'm breaking any ground to tell you your feet are almost never a woman's favorite thing about you. No woman will ask you to wear a certain sweater because it "brings out your feet." You feel me?
Also, exhibit A and exhibit B:
On the right, $4 flip flops from Old Navy. On the left, a pair by Gucci, sold for $185 at Saks Fifth Avenue. I don't know about you, but I'm distrustful of any shoe made of two adjoining pieces of rubber that can swing so wildly in price depending on the logo stamped on the bottom.
As for sandals? Man sandals? Mandals? I think of styles like this:
Also from Saks, these Bottega Veneta "slides" retail for a cool $540. So I'll just leave this here…
Do you want to spend $540 on sandals? What about $185? And on the other end of the spectrum, do you think a pair of shoes that costs less than a footlong sandwich at Subway is really the best thing to put on your feet?
The bottom line is this: flip flops make you look like you're not trying hard enough. Sandals make you look like you're trying too hard.
My suggestion? Invest in a classic pair of Vans. Or laceless Tretorns. Sturdy boat shoes. Or heck, get your old man on and snap up some penny loafers (but skip the pennies). Slip-ons make you look like a grown-up, one who just happens to be running to the bodega. Which is what you're doing, so…problem solved.
**I'm great at advice, and usually much nicer about it! Other questions I've answered:
How often can I wear the clothes in my closet?
What should I pack for college?
What do I do when my girlfriend doesn't dress as well as me?