Wear It Well: 3 Ways to Pair Pastels Together This Spring
Live in color
By now, we all know that real men aren't afraid of a little color. And we mean that literally – pastels are the littlest bit of color you can wear, residing firmly on the bashful, "Who, me?" subtle shade of a given hue's spectrum.
While it's perfectly fine to stick to pairing pastels with a neutral – say, black and light blue or grey and a cotton candy-colored pink – why not try mixing different shades of pastels to make a style statement with a little more "oomph?"
Below, three different [manly] ways to pair pastels:
It's not pink, it's salmon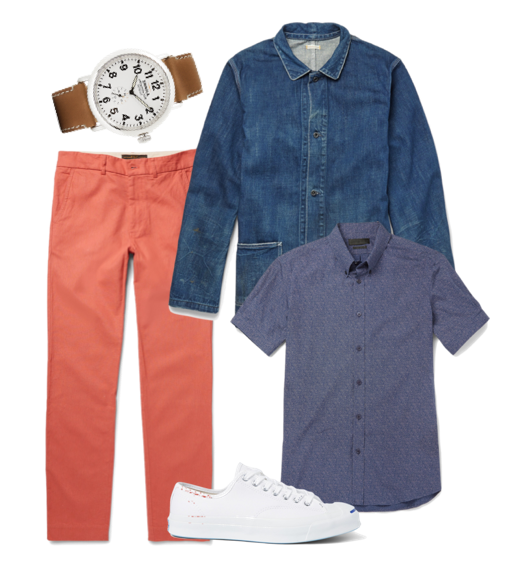 Pants: Freemans Sporting Club | Shirt: Alexander McQueen (similar: Old Navy)
Jacket: Chimala | Shoes: Converse | Watch: Shinola
Wear it well: The workman's shirt jacket plays off New York Times' legendary fashion photographer Bill Cunningham's painter smock, but if that feels a bit too, well, fashion-y for you, a normal jean jacket would work just as well with this outfit.
Did someone order a Negroni?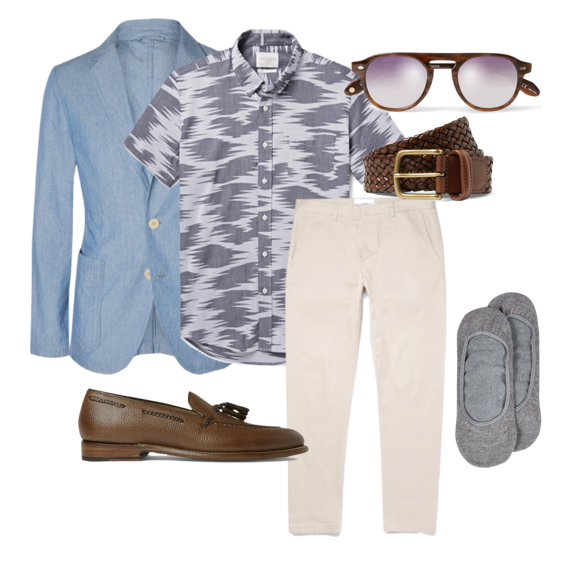 Blazer: Aspesi | Chinos: Ami | Loafers: Grenson | Shirt: Saturdays Surf NYC
Sunglasses: Garrett Leight California | Belt: Anderson's | No-show socks: River Island
Wear it well: Sure, you can pair pastel blue with white for a decidedly spring-y vibe, but going for a beige or cream color feels, well, a little more grown-up. The patterned button-up keeps it all from feeling a little too precious.
If camo is wrong, I don't want to be right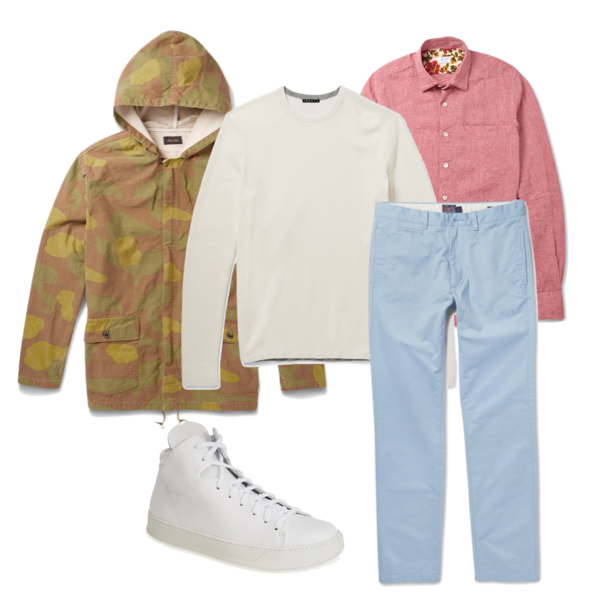 Chinos: Grayers | Jacket: Chimala
Sweater: Theory | Shirt: Incotex | Sneaker: Vans
Wear it well: Okay, now we're getting serious. Pale blue, off-white, that salmon again…and all with a camouflage jacket that would look at home in an arboretum. It works because everything's subtle (yes, even the camo), meaning you nail just the right amount of rugged manliness.
Tell me: Do you keep your color pairings on the bright or subtle side?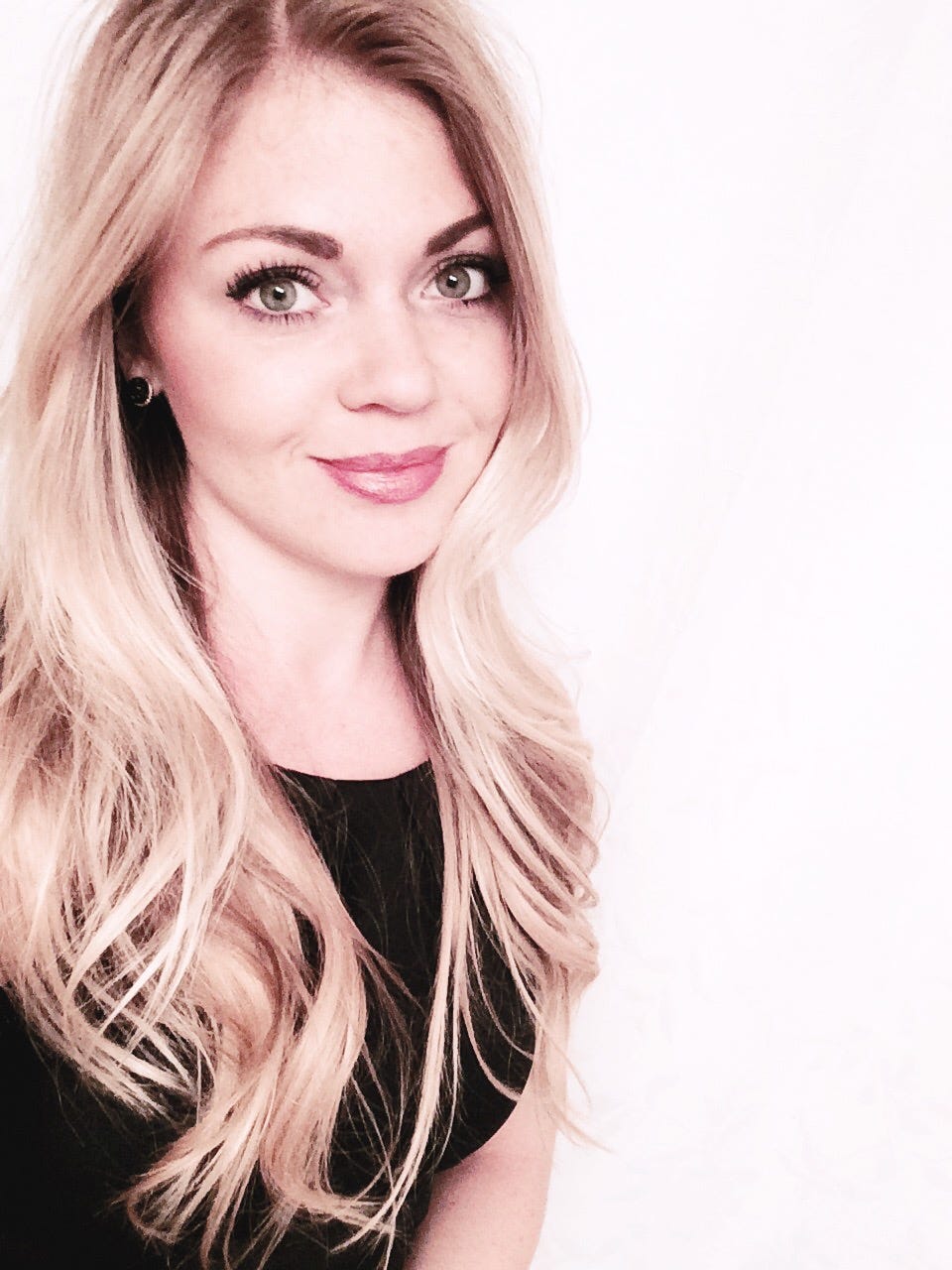 Lauren Larsen has been helping guys improve their personal style since 2013. Now, the Calgary-based men's stylist is partnering with Style Girlfriend to help guys everywhere up their game, feel great, and get their free time back.
Interested? Learn more here.
Want even more ideas on color pairings? Here's how to wear mint, lavender, teal, and bluebird