Undressed Episode 15: Adam Ross of Heyday
ON TRADING MERGERS AND ACQUISITIONS FOR SERUMS AND TONERS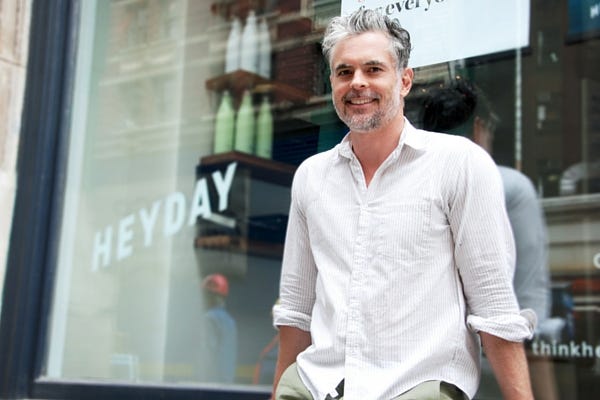 Adam Ross wants to take facials out of the spa and into your life. Enter: the next-gen facial shop. In this episode, Megan sits down with the co-founder of Heyday to talk about the beginnings of an anti-spa and trading mergers and acquisitions for serums and toners.
Be on the lookout for these interview highlights:
1:15 – Adam Ross breaks down how Heyday got started
3:58 – How the anti-spa space differs from typical spas
6:00 – The science behind skin
11:00 – Why facials should be a part of your health and wellness plan
15:00 – Three things guys can do right now to improve their skin
16:10 – #SGapproved or #NotThisDude
19:00 – Adam shares his Million Bucks Moments
WATCH US PLAY 'WOULD YOU RATHER' FOR A SNEAK PEAK:
After you listen to episode 15 of Undressed, featuring Adam Ross of Heyday, don't forget to subscribe in iTunes, Soundcloud, or Stitcher.

Interested in sponsoring Undressed? That's what we like to hear! E-mail

[email protected]

 for more info.