What A Woman Wants: Autumn Reeser of Move LifeStyle
the "Entourage" and "O.C." actress-turned-blogger sounds off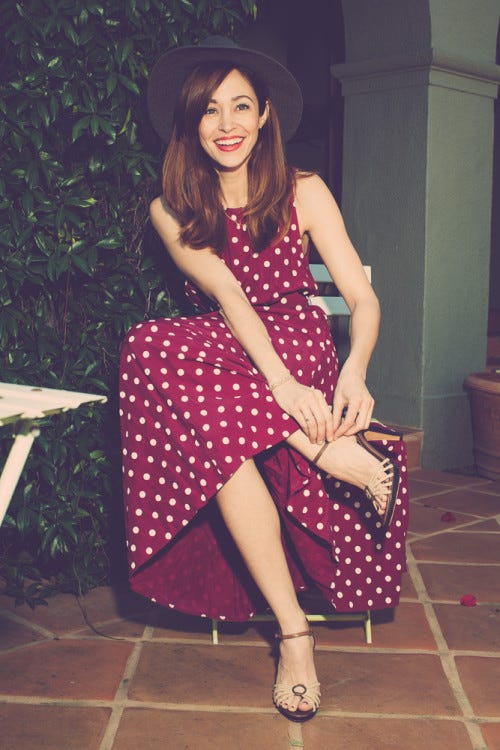 Nope, you're not crazy…she should look familiar. Actress Autumn Reeser has been in your home before. That is, if you watch television shows like Entourage, The O.C. (Cal-i-forrrrrnia here we comeee), and No Ordinary Family.
As if that's not up close and personal enough, Reeser also heads up Move LifeStyle, an online magazine for women navigating how to live life in style at work and at home (ed. note: great concept!). Needless to say, the girl knows her stuff which is why she's here to tell us: what does a woman want?
You were born and raised in La Jolla, California. Do you prefer a guy with surfer style, board shorts and flip flops; a suit; or somewhere in between?
I absolutely like a guy who knows how to dress. I think at this stage of life you should know how to look your best and be confident and clear in your fashion choices. I'm not into a guy who doesn't know how to wear a suit or can't dress like a grown-up!
What do you first notice about a guy?
Weirdly enough, if he has a beard! At the moment, I cannot get enough of that look for some reason.
 What's the most stylish thing a guy can do (wear/say/etc)?
Have a clean and well-styled home! It shows he cares about his environment, himself, and the people who come into his life.
What's the least stylish? 
This is an across the board statement — in clothing, dating and career, he's got to show an effort! Nothing could be more of a turn off than being passive. For me, the type of masculinity I'm attracted to is equatable with taking action.
What do guys stress about, appearance-wise that they really don't need to? 
Muscles. Not that important. An intellectual connection and a sense of humor trump any worries in the body department!
What's one thing you wish guys understood about women? 
We like you to take action. We like you to be clear about what you want (and what you want to do to us!). Nothing could be hotter!
You host an annual clothing swap with girlfriends, and even sell out-of-date pieces from your wardrobe on Threadflip. What's your secret for ruthless closet purging?
Create a style pinboard on Pinterest and spend a few months pinning looks you like. Then pull out all the items in your closet you need to create those looks, because chances are your favorite and most-worn pieces are already in that pile! (Have a friend over and share a beer or a glass of wine while you do this for a second opinion and maximum success!)
It's likely that everything else remaining in your closet can be given away to friends or donated.
One of your first big roles was on the much-loved high school drama The O.C., but we all know high school is never as glamorous in real life as it is on TV. What was your most memorable high school style moment (for better or worse)?
Oh good lord!! Well, I worked at
Wet Seal
, so pretty much all of my clothing choices were dictated by what was available there.
At the time I remember sunflowers being huge (pretty sure
Blossom
was on TV), and matching short shorts and crop tops were in. Luckily I was built like a popsicle stick, so nothing was too provocative.
I wish I'd experimented with fashion more as a teenager, but I was more interested in costuming myself for various theater productions and performances, so I never got into dying my hair cool colors or taking fashion risks. I wish I would have!
We're all expected to be "on" at some point – whether that's delivering a presentation at school or work, making a wedding toast, or even just introducing yourself to strangers at a party where you don't know anyone. As an actress, what's your best piece of advice for looking natural and appearing confident when you might be nervous on the inside?
Trying to come from a place of love and joy about sharing yourself with the people in front of you. For some reason, that relaxes me, when I put my focus on making a connection, it takes the nerves away because it takes the focus off of you and makes you less self-conscious.
How do you balance dating with a busy career and two small sons at home?
Ummm… it's hard!! It's entirely possible that whoever I end up dating will have to be cool with seeing each other only once a week.
What advice do you have for guys who have recently re-entered the dating pool after a marriage or long-term relationship?
Take it slow.
This isn't about your ego and getting a girl on your arm quickly. Date casually to learn about yourself, but realize this is an incredible opportunity to make clearer and more deliberate choices the next time you're ready to enter into a serious relationship.
To allow your next relationship the best opportunity of succeeding long-term, slowly compile a list of qualities you think you might like in a woman, and after 6 months, you'll be ready to whittle that down to your 5 'Musts.' These are qualities you absolutely can't live without in your life, and the rest of the things on that original list are just bonus material. Stick it out for a girl who meets your 5 'Must-Haves'!
 What do you hope your boys learn from you about how to treat a woman?
Mutual respect is key. Listen to each other, talk to each other and learn to disagree without name-calling or diminishing the other person.
Nobody gets along all the time, so the way you treat each other in times of anger and stress is incredibly important. I try really hard to model this for my boys, especially when I'm angry or tired myself. I consider the effort it takes to be an investment in our relationship.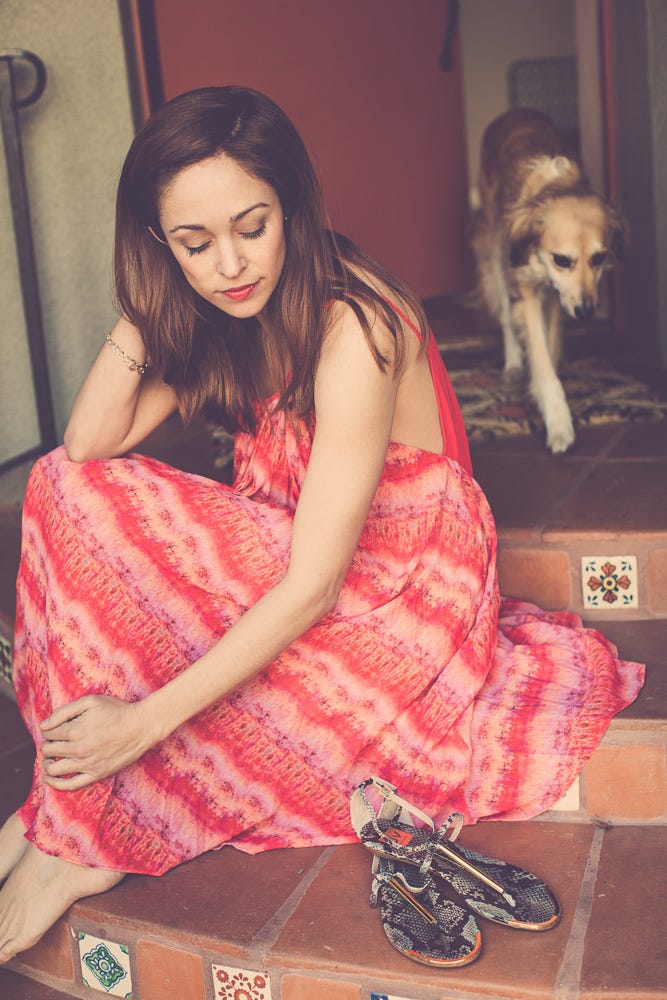 Quick Hits
NYC or LA?
Both!
TV
Netflix
Grooming product you've stolen from a guy
Shaving cream
Facial hair: yes or no?
yes
Hair long enough for a man bun: yes or no
sure
Flip flops on dry land: a do or a don't?
Nope.
text
None!
Tell me:
What are your 5 "must-haves" in a relationship?
Want more Style Girlfriend girl talk? See here.