What a Woman Wants: Meagan Morrison of Travel Write Draw
Drawing conclusions with this fashion illustrator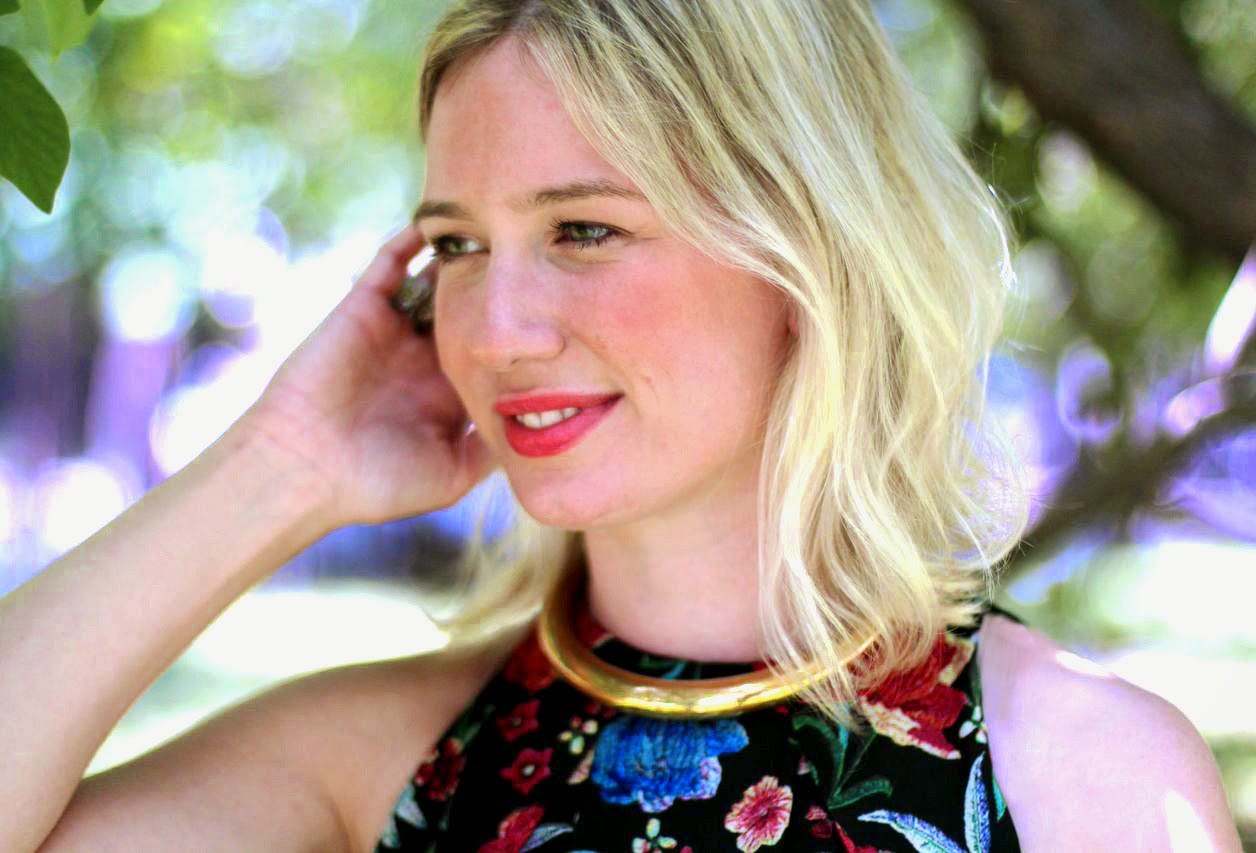 If you happen to get invited to next season's Fashion Week, you may just see this regular with her head down – but don't disrupt her, she's not just doodling! Meagan Morrison is a fashion illustrator, drawing looks each season as they come down the runway, and has worked with brands ranging from
Condé Nast Traveler
to
Calvin Klein
.
When she's not drawing designer duds on the runway, she's sharing her experiences on her blog
Travel Write Draw
. You can tag along on all of her journeys from Paris to Milan, and more.
Meagan of Travel Write Draw tells us: What does a woman want?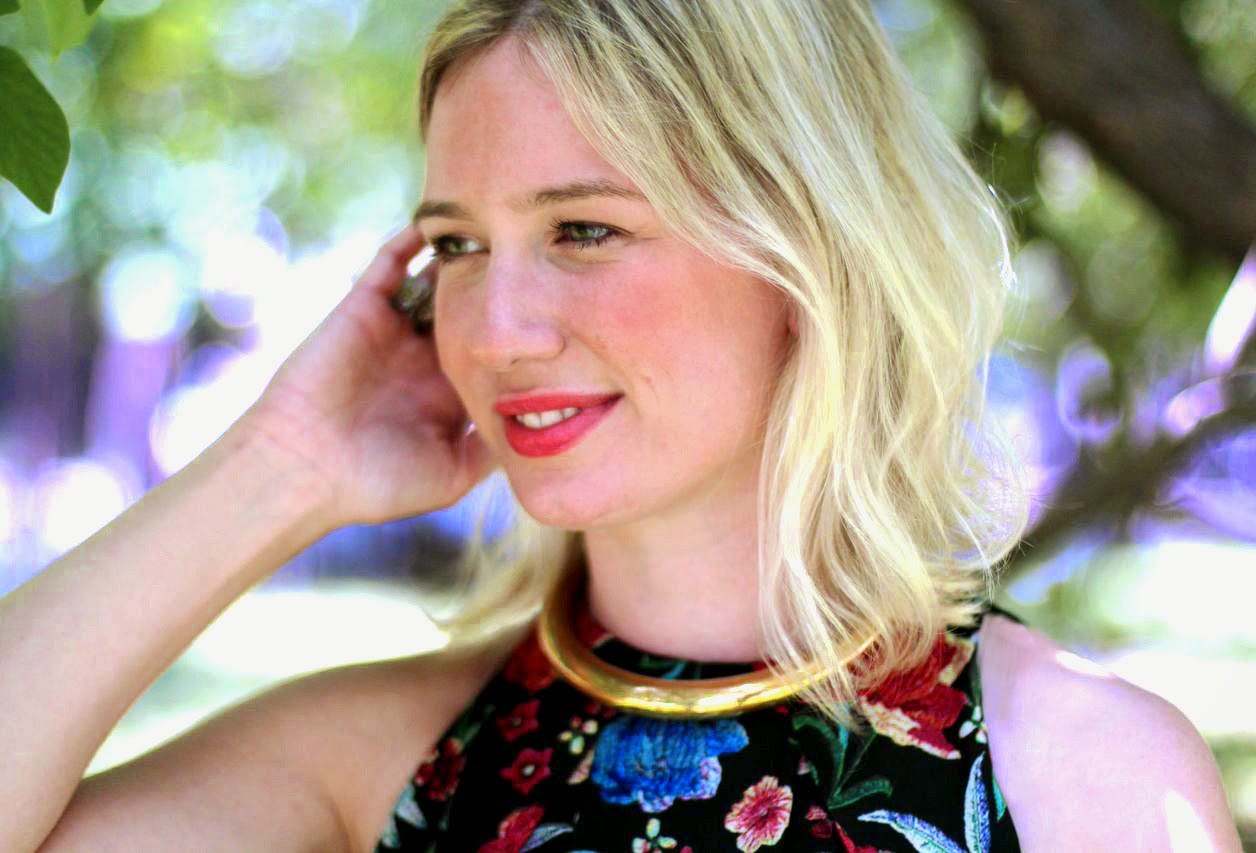 Your official title is "traveling fashion illustrator." Correct me if I'm wrong, but this doesn't sound like a job you applied for from an ad in the newspaper. How did you get into this career?
Haha indeed I did not answer a newspaper ad for this profession! I knew from the time I was 25 or so that I was going to have to invent my dream job. That is exactly why I started my blog Travel Write Draw. It was about putting my intentions into the universe with the hope of willing it into reality. After 4.5 years of building tooth and nail, cultivating illustration clients and a following, I can finally say I am living out my dream.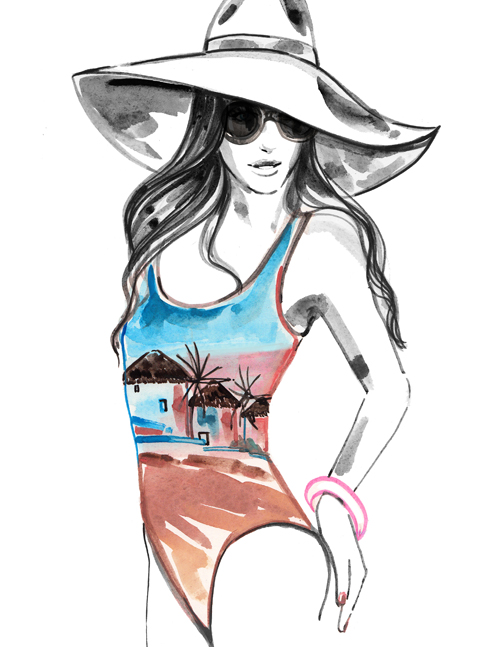 What would you say to those who claim they can't pursue their passion professionally because [insert reason here: they have a family to support, they're afraid of losing the security that comes with a corporate gig, etc etc]? 
I would honestly say that the only limitations we have in life are the ones we accept for ourselves. Start small, keep building piece by piece toward your dream. If you give up, you've already determined your fate, but if you keep trying, there is still a chance your passion can become your profession. Why would you ever give up on that chance?
I am fortunate to only have myself to worry about at this point in my life but that doesn't mean that if you have a family, your dream is impossible. My father, for example, launched his own business while supporting both my sister and myself in college, and my mother working as his only employee. Ten years later and he still hasn't looked back!
You were raised in Toronto and currently live in NYC. Which city has better-dressed guys?
Hands down NYC! New Yorkers in general are risk takers. You don't come here to blend in. You come to NYC to be yourself unapologetically. New York men dress with confidence, and that doesn't necessarily imply arrogance. It's about being self-assured and self-possessed.
What do you first notice about a guy's look? 
It's a toss between their shoes and the fit of their clothes.
What's the most stylish thing a guy can do (wear/say/etc)?
Have integrity! 
What's the least stylish?
Being cheap!
What do guys stress about, appearance-wise that they really don't need to?
Being super fit. I'm all for eating healthy and taking care of your body, but truth be told, I would much rather date a guy who is emotionally intelligent and can make me laugh. It's all about being comfortable with who you are good or bad.
What's a cant-miss first date outfit for a guy?
I love well-fitted denim on denim a la Kanye West, last button undone, with some cool kicks. It must be the Canadian in me…
When is an appropriate amount of time to take your first vacation together as a couple? What's a good getaway?
I don't think there is such a thing as an appropriate amount of time for anything in a relationship. It really is up to the two individuals involved and their comfort levels. Some relationships are a slow burn. Others blast right out of the gate! If I was really feeling it, I would hop on a plane to Paris for a second date! I think a great first getaway for New Yorkers is a road trip upstate. You can really feel someone out over the course of a 4 hour car ride oneway and being removed from the distractions of the city.
Share with Style Girlfriend readers your best packing tip learned over years of travel?
Plan your outfits in advance! If I'm heading out on a 14 day trip, I will layout 14 different outfits on my bed with accessories and shoes before zipping up that suitcase. The last thing I want to stress about in a new city, with tons of new things to explore, is what I'm going to wear that day. I also often have early call times if I'm traveling for work, so I need to make sure I look good in as little time as possible.
What far-flung locale should be on every savvy traveler's bucket list?
In 2014 I would have said Rio de Janiero but 2015 is all about Marrakech! I'm seeing it absolutely everywhere from
cntraveler.com
to PORTER Magazine and all my favorite travel influencers on Instagram. I'm currently putting together my plans for a trip there this Spring.
Hahaha not quite, but funny enough, I just filmed a feature with Pantene Hair where I had to draw a portrait live, and the ongoing joke was to draw the film crew like one of my French girls. I have definitely illustrated exes before but I'm particular about who makes the cut!
Quick Hits
Grooming product you've stolen from a boyfriend
Beauty product you've had a boyfriend steal from you
Favorite men's cologne 
First celebrity crush 
Jonathan Taylor Thomas "JTT"
Best road trip snack 
Asking for an upgrade: yes or no
Always 
Drinking on long flights: yes or no
No I'm more about the antinauseants
Trying Tinder on vacation
Haha never
Tell Me:
What's the first thing you notice about a lady's look?
Want more Style Girlfriend girl talk? See here.

Like a phoenix rising from the ashes, Gabi Meyers went from Team SG's first-ever intern to a trusted fashion editor and stylist. She currently lives in Chicago with a very cute dog.