What He Wore: Simon Oates of Penfield
The head of design on smart, simple style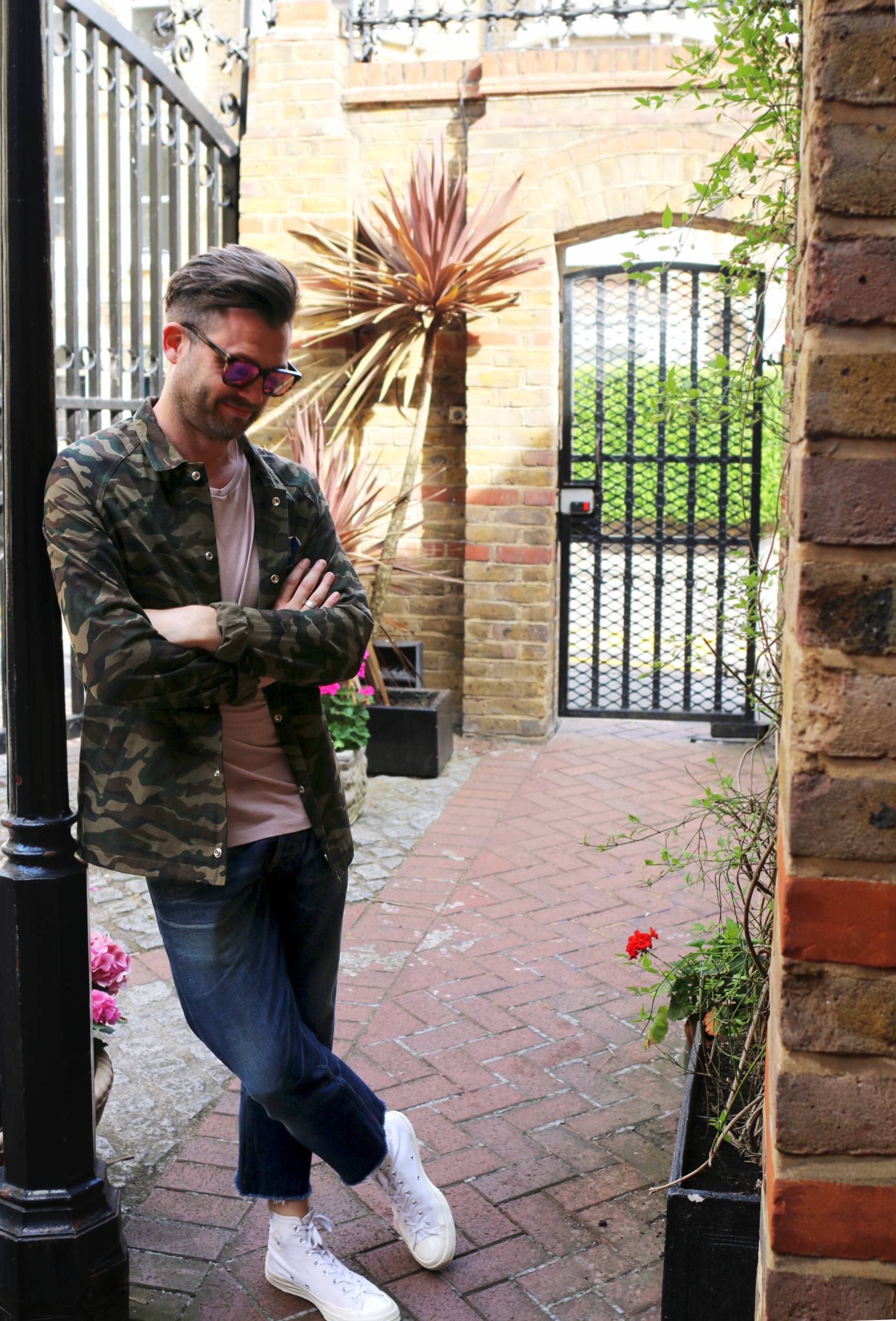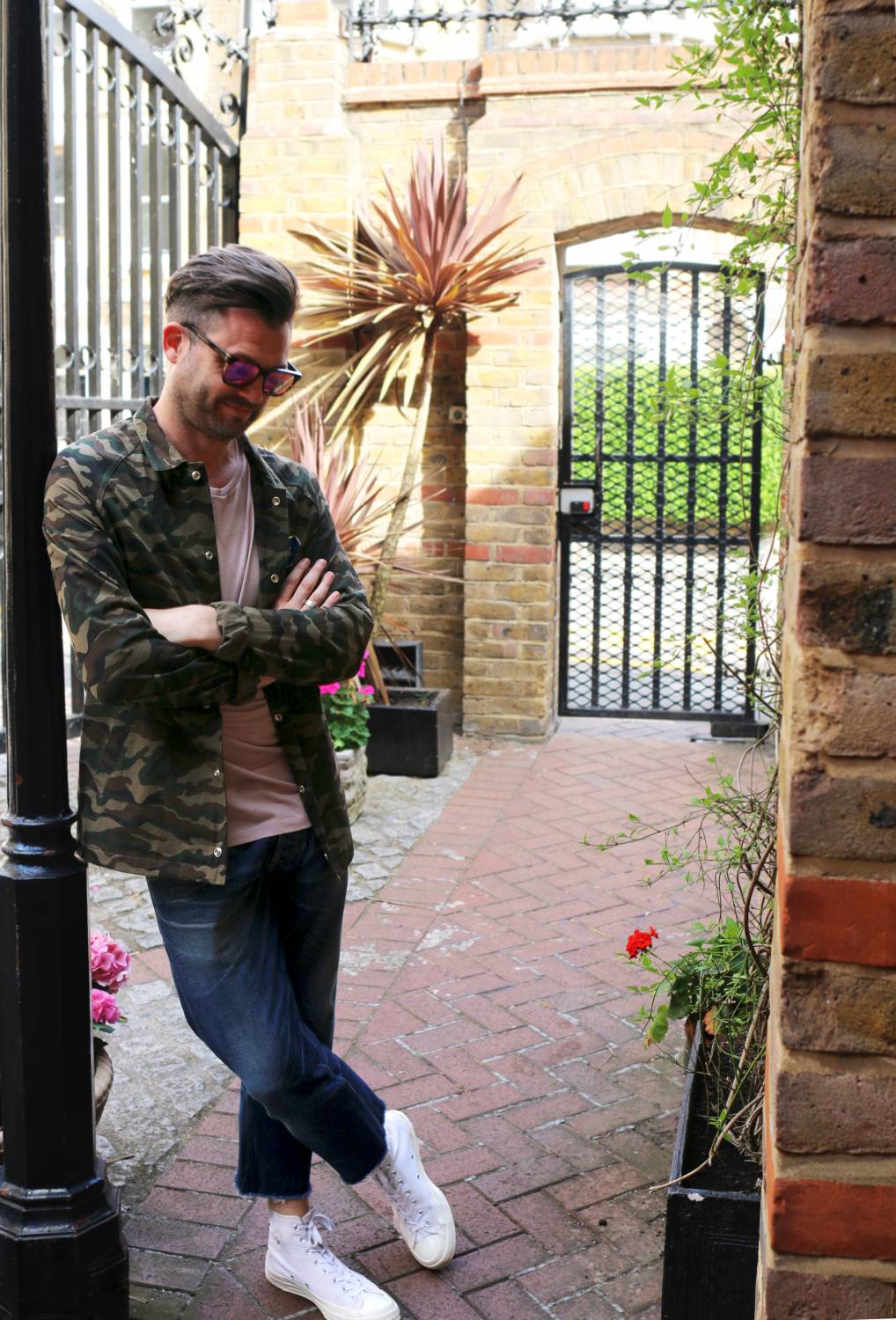 Here at SG HQ, we're big fans of Penfield, the outdoor brand known for bright primary colors and sturdy, staple silhouettes…especially when the temperature drops. So we raised a collective eyebrow when the Massachusetts-born lifestyle brand announced a new head of design tasked with updating the iconic Penfield style with a technical twist.
Designer Simon Oates has harnessed his mastery of performance fabric (picked up at his last job with the renowned sailing company, Musto) to highlight the intersection of innovative and heritage design.
The result?
A happy union between classic Americana outdoor lifestyle and advanced technical design. We wanted to know: How does London-based Oates dress for the gig?
Below, a week of style from Simon Oates of Penfield:
Monday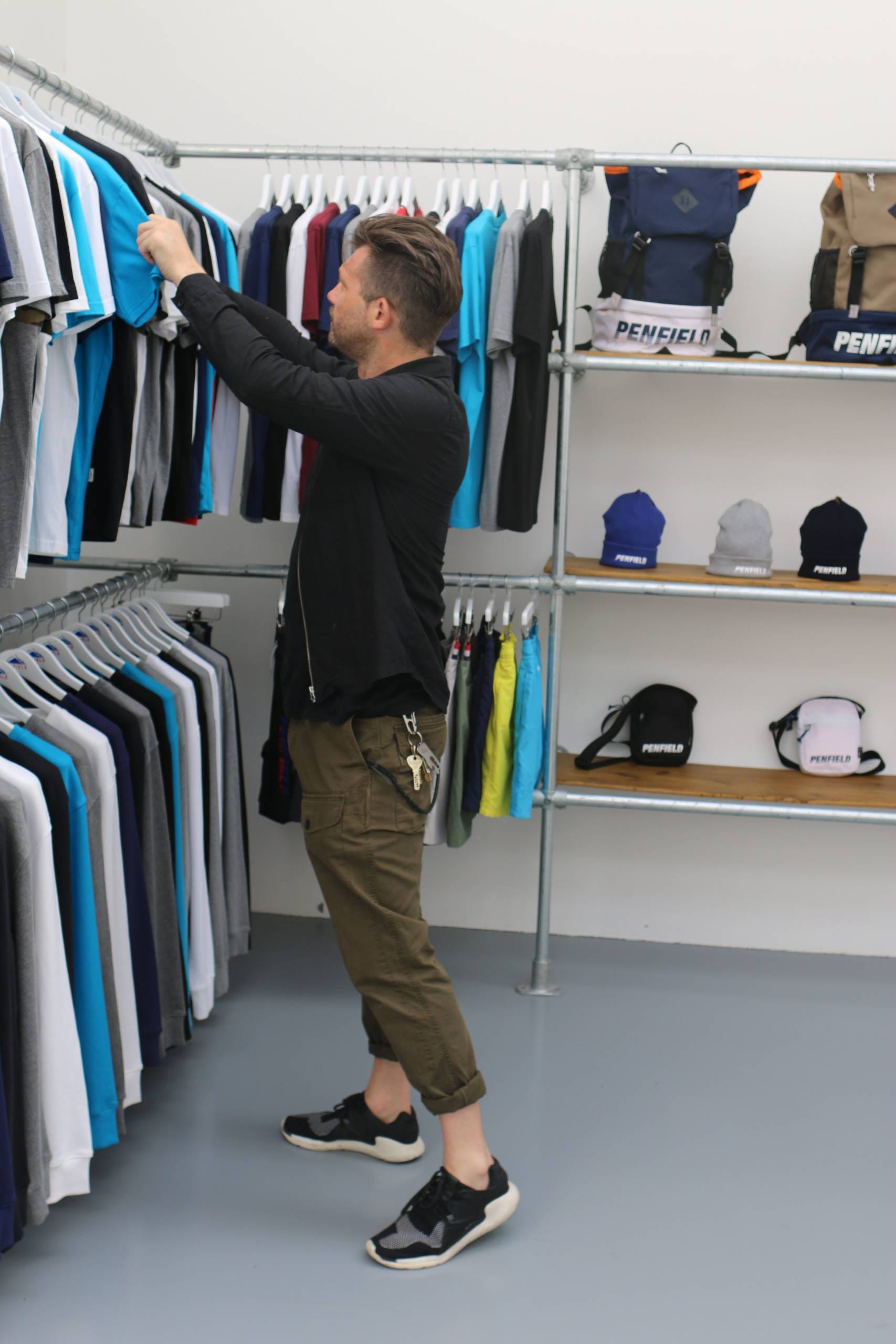 Tee: Journal Standard | Trousers: Jack Spade | Jacket: Our Legacy | Sneakers: Y-3
"I started my week with a day in the Penfield showroom meeting customers and taking them through the SS17 collection, so the outfit had to be reasonably clean and smart. I opted for a black linen Journal Standard tee under a black Our Legacy over-shirt and a pair of fatigue pants – this pretty much sums my approach to style and fashion – clean, understated and good quality. Im on my feet all day in these situations so I always reach for my Y-3 QR – I don't think I've ever owned a pair of sneakers so comfortable."
Tuesday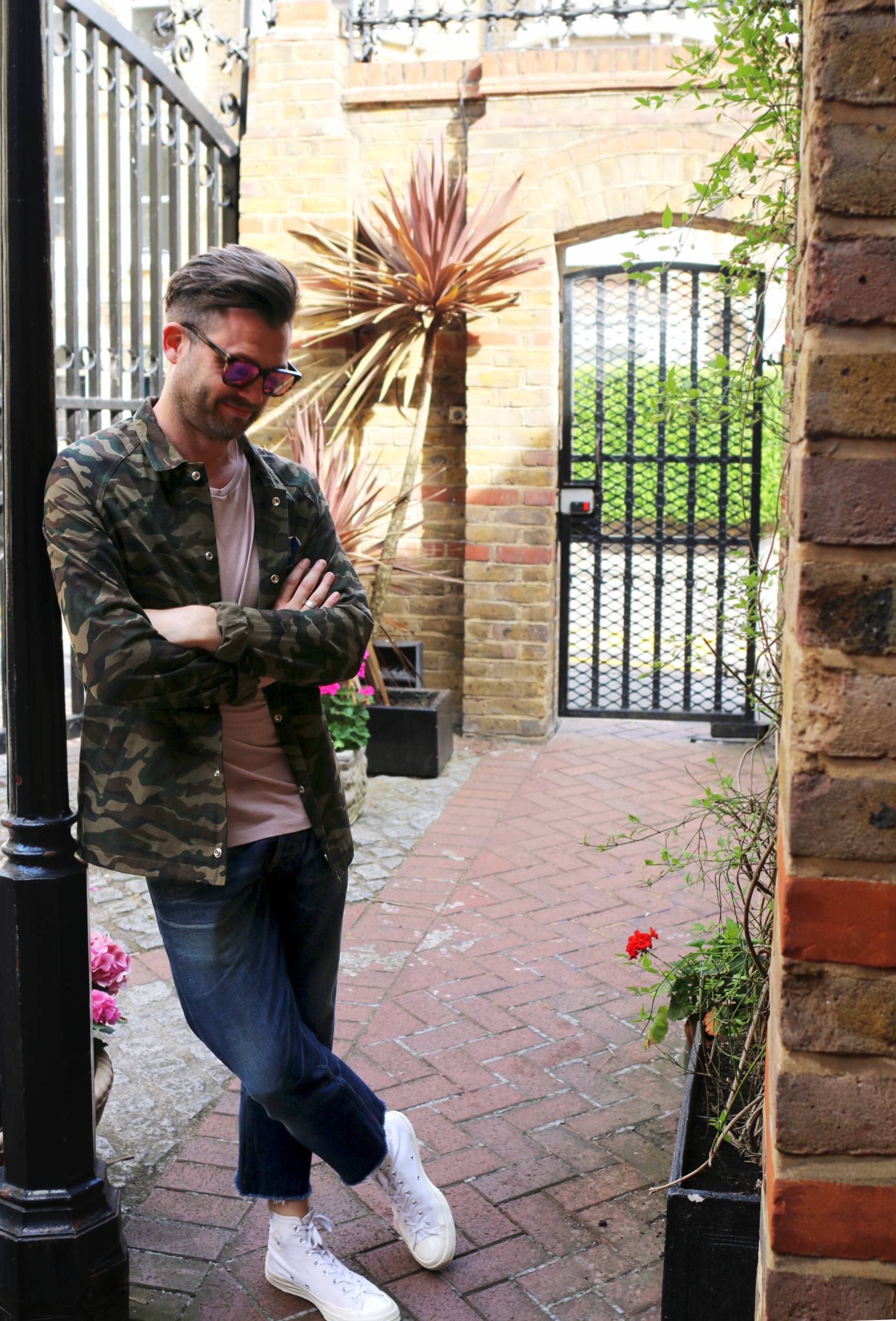 Tee: COS | Jeans: Kings of Indigo | Jacket: Penfield | Sneakers: Comme Des Garcons
"Today I was back in the design studio so I selected a really easy casual choice – cut off Kings of Indigo denim, Comme des Garcons Converse (Rei Kawakubo / Comme is pretty much my favourite designer) and a simple Cos t-shirt finished off nicely with a piece from the Penfield SS17 Collection. I'm lucky in my job that I get to wear pieces my team and I have designed and the Howard camo coach jacket is one of my personal favourites – camo goes with everything."
Wednesday
Tee: Club Monaco | Button-Down: Penfield | Jeans: Acne | Sneakers: Common Projects
"I seem to wear a lot of basic monochrome clothing – black jeans and a white or grey t-shirt is my go to uniform when I'm in a rush in the morning – so today I broke it up a little with a flannel shirt."
Thursday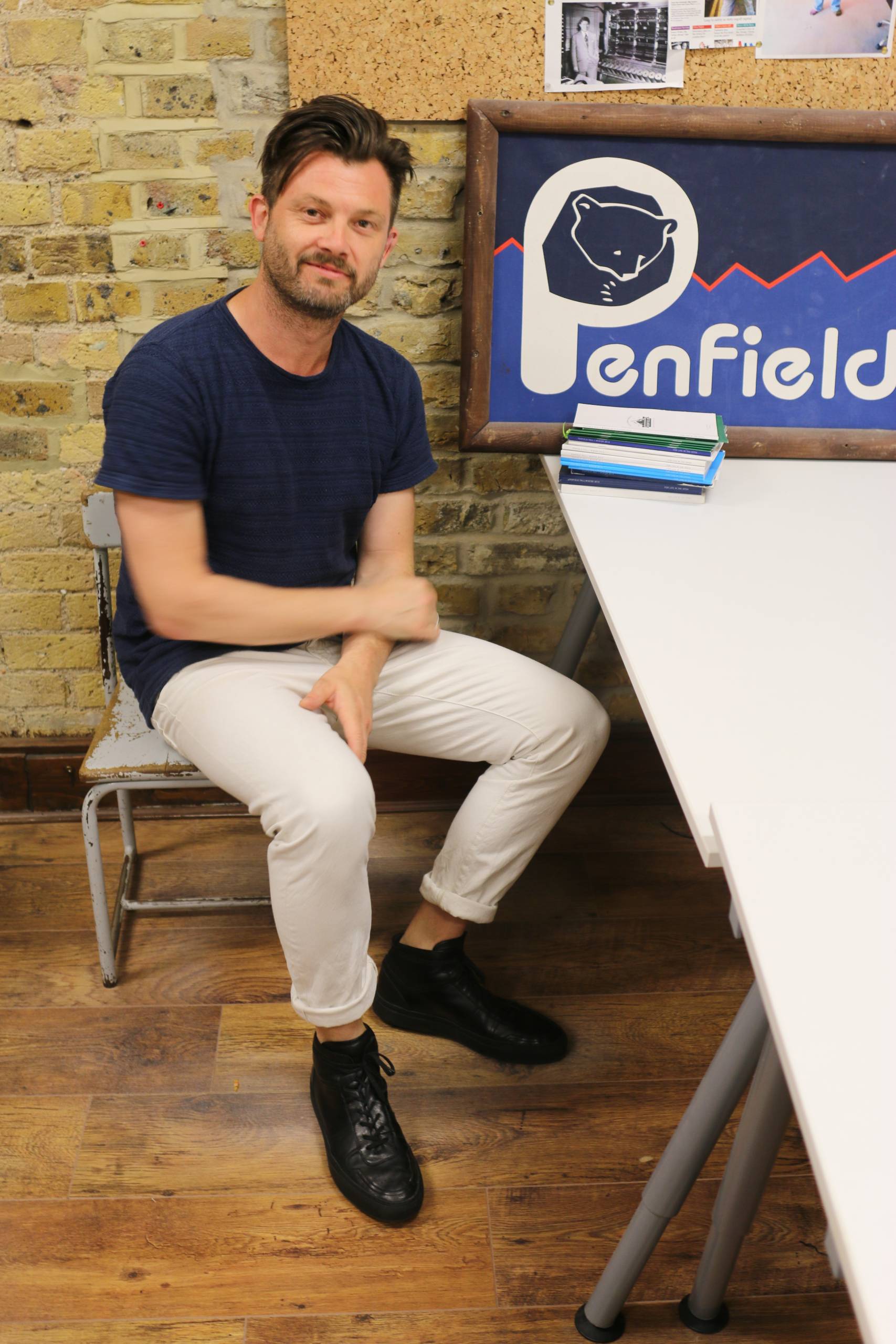 Tee: Norse Projects | Jeans: Jack Spade | Sneakers: Common Projects
"I'm meeting my girlfriend for dinner tonight and because this is an outfit I can transition from the office to restaurant without needing to change! I can throw on a blazer if I need to smarten it up and as It was a bright summers day I thought I'd break out the white denim and finish with a pair of common projects B-Ball Hi-Tops . I love Common Projects footwear and these can go with pretty much anything."
Friday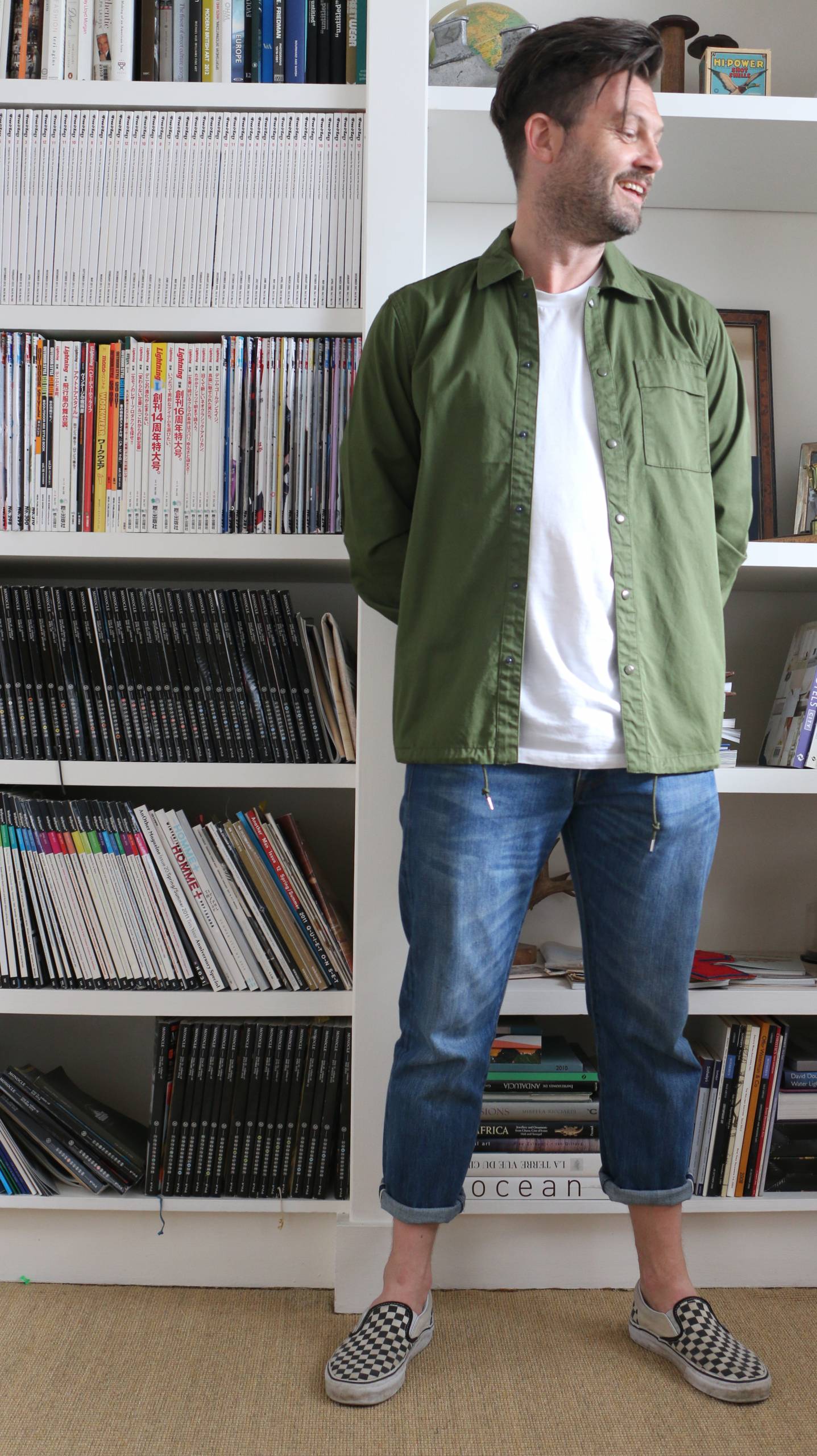 Tee: OAMC | Overshirt: Penfield | Jeans: Niko And | Sneakers: Vans
"On Friday I had a design review with the CEO/ Creative director so normally, I would be a lot smarter than this, but it's a Friday so we're all a bit more relaxed in the office. I travel a lot and the jeans are a great Japanese denim I picked up in Tokyo. The Vans are a classic style that reminds me of my youth,  its great to see them coming on strong again. Finally, the overshirt is part of the new Penfield collection and something that has been particularly well received by buyers."