A Gripe About "Mall Store" Brands' Too-Big Logos
Bed Bugs and Bird Logos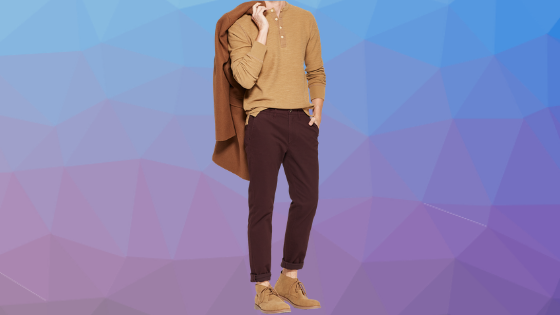 Recently, Hollister was forced to shut down its flagship store in New York City's Soho shopping district for "maintenance," so that crews could rid the four-story retail outlet of an epic bedbug manifestation.
Yes, you read that right. A massive, 40,000 square-foot behemoth of a store in the middle of NYC's busiest neighborhoods had bedbugs.
If that's not enough of a reason to totally ban the SoCal-inspired brand from your closet, I don't know what is.
Taking a cue from the recommended protocol for bedbug extermination, I suggest you go home tonight and burn any Hollister-emblazoned clothing you own. Even if you didn't buy it from the Soho store. Even if you didn't buy it in New York.
These too-big logos have got to go.
Harsh? Maybe, but here's my beef with the brand: they can't seem to make a piece of clothing without pasting their name or too-big logos all over the item. In my opinion, advertising belongs in commercials, in magazines and surreptitiously placed in the background of high-profile summer blockbuster movie scenes. Not on clothing. If you want people to know where you bought your clothes, show them the receipt.
And it's not just Hollister that's earned my ire for their heavy-handed logo usage. Nearly all of the "mall store" brands are guilty of this, including Hollister, Aeropostale, Gap, American Eagle Outfitters and, yes, even my beloved Abercrombie & Fitch.
We all know I not-so-secretly love me some A&F after a distinguished tenure there through high school and college, but I don't run around in hoodies and graphic tees that announce my shopping habits before I do.
"But Megan," you might be thinking, "I only wear the polos with the little bird/pigeon/moose in the corner. Who even recognizes where that comes from?" We do. Your girlfriends, your wives, your female co-workers, we grew up in the mall. We know where your clothes came from. And we purged our wardrobes of the garish, brand-emblazoned clothing that marked our adolescence when we graduated college (or at least, we should have. I did.) You should man up and do the same.
I have nothing against these stores in a general sense (well, except for Aeropostale, that place is just terrible). They offer generally well-made foundation pieces like jeans, basic tees and durable outerwear at affordable prices. I can get behind that. But I can't get behind the walking ad idea.
So, get the bed bugs and bird logos out of your wardrobe today.

Once you've purged your closet, consider shopping for new clothes with Team SG!
A "best-dressed" wardrobe makes you feel like a million bucks and boosts your confidence big time. But shopping for all those clothes? That can be a pain.
If you're ready to invest in some new clothes, consider having Team SG shop for you! We'll curate an online shopping list just for you that fits your budget, your body type, and your lifestyle.
Let us rescue you from shopping fatigue and sartorial apathy. You'll receive personal attention and care that will make you feel like the best version of the awesome guy you already are! Ready to seriously improve your closet and your confidence? Give us a shout.
***