8 Women on How to Stay Sane During Quarantine
Guys, take notes!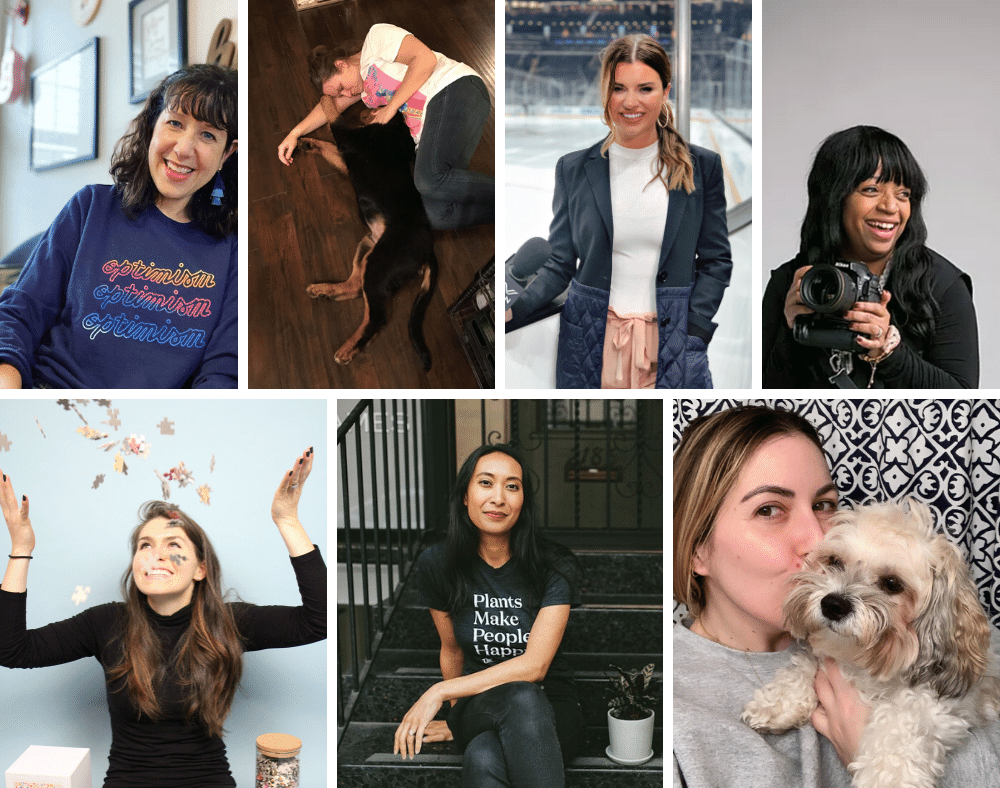 It's a tenet of storytelling, "The personal is universal." Meaning, it's much more interesting to read about one person's unique experience, and extrapolate meaning and draw comparisons to your own life, rather than hear a generic, "Many people find this to be true.."
As a writer, I know this to be true, because I get so much more excited when reading, or watching a tv show or movie, and the writer mentions the Bon Ton store they worked in as a teen, because it reminds me of the Marshall Field's I worked at, or when a character walks down Elizabeth Street in Nolita, rather than "the" street in New York.
My point? It's good to hear specifics. And right now, what I want to hear are quarantine mental health habits for staying sane during this unprecedented time.

Personally, I'm great at adopting healthy routines. That's a weird brag, but I really have prioritized wellness in my life in the past few years to a point that I'm still managing to hum Hakuna Matata through all this.
How? Well, I'm practicing a sh*t ton of gratitude. I'm grateful my family is safe, and that I live in a state where the governor has been taking the threat of this virus seriously since the beginning. I'm grateful I can take a bath every night, and meditate twice a day, and that I filled up my Lexapro prescription before sheltering in place.
Because guys are notoriously…less great (that's fair? right?) at prioritizing their mental health, I reached out to a few badass women to hear how they're making sure they stay sane through these times.
Consider them personal tactics for universal application.
Maybe you won't adopt any of their specific isolation-induced strategies for self-care, but if reading about them inspires you to think about what yours could be, then it's a win.
Keep scrolling for 8 quarantine mental health habits from the women they're helping to keep sane:
1. BROADEN YOUR VIEWING HORIZONS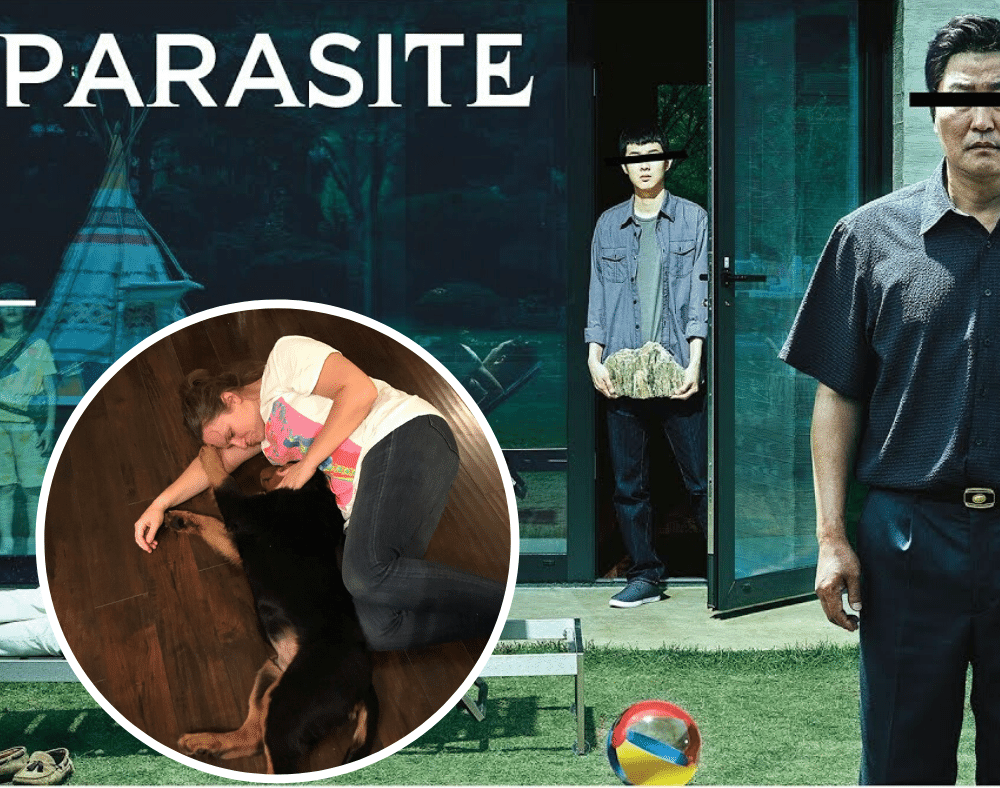 Jordan Crucchiola – entertainment writer, Los Angeles
With social lives being rerouted to FaceTime and Zoom-conferences during this pandemic age — or at least they should be, because everyone should be staying inside their damn houses — that means all those weeknights filled with co-worker drinks and post-work friend drinks and the general hustle of our busy professional lives have been cleared off the calendar indefinitely.
So, since you're already home and probably watching way too much streaming content already, my quarantine care tip is to immerse yourself in a tradition of international film you've not yet explored.
More specifically, I suggest taking those hours that would have gone to Tiger King and spending them diving into the cinema of South Korea. Why South Korean film?
Well, because it's the best.
Since censorship restrictions were lifted by the government at the turn of the millennia, South Korean filmmakers have risen as the vanguard of fearless, genre-blending cinematic art, delivering some of the most poignant dramas, the most affecting horror films, and the most savage thrillers of the 21st century.
You probably know about Parasite. Good job! Now go further into the filmography of Bong Joon-ho with the creature feature parable The Host, or the harrowing study of a mother's love in, well, Mother.
Heard of Park Chan-wook? His ballet of violence, Oldboy, is likely the director's most famous work to American movie fans, but now you have the time to round out his Vengeance Trilogy (see: Sympathy for Mr. Vengeance and Lady Vengeance), and one of the best tales of deception and intrigue ever put to screen in The Handmaiden.
Do you like Liam Neeson movies? Then check out a few films starring the massively muscled yet warmly paternal Ma Dong-seok (also known as Don Lee), who lays out scads of bad guys who have done him wrong in movies like Unstoppable and The Gangster, The Cop, The Devil.
And if you're really feeling like you want some contagion horror to sync up with your anxieties, get into Yeon Sang-ho's in-progress zombie trilogy with Train to Busan and Seoul Station. You'll be moved. You'll be horrified. You'll be enriched. And you will be able to speak deftly about something much more interesting than Joe Exotic.
2. MAKE A DAILY TO-DO LIST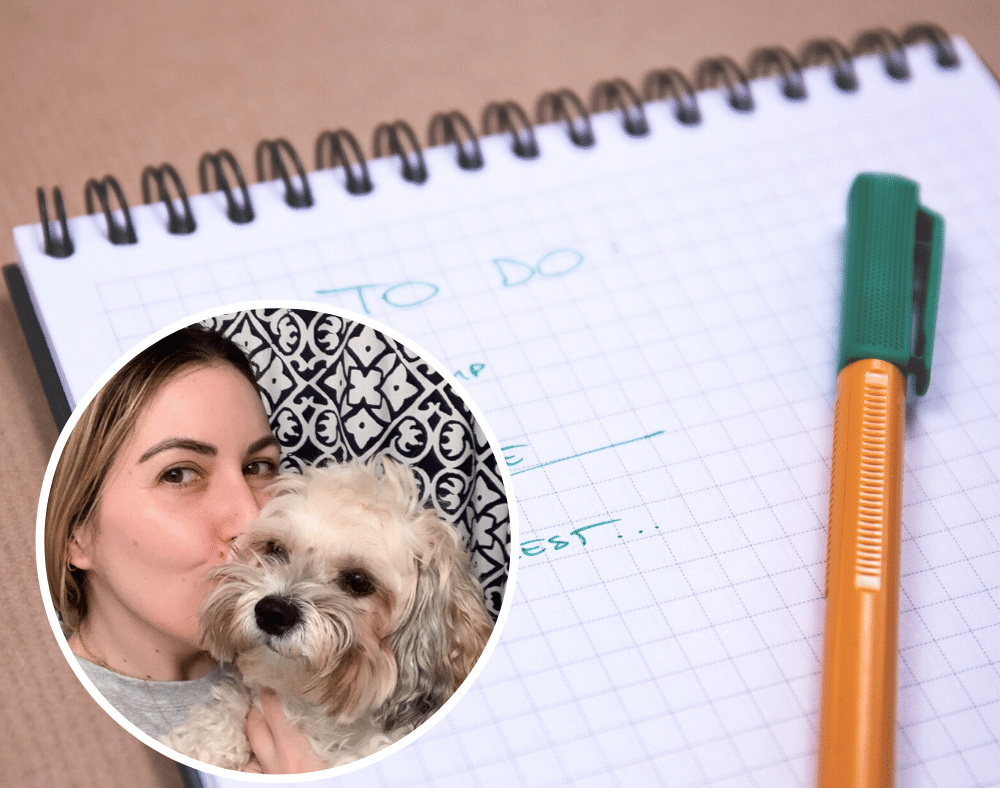 Rachel Liverman – Glowbar founder, New York City
In this time of uncertainty and lack of routine, I have had to make one for myself every day to remain calm. My to-do list is one of the things I can't go a day without. It gives me a purpose and structure in what could end up being a very anxiety-provoking day. I use a pad of paper but also Todoist – my favorite app to track my list every single day!
I also have been treating myself to a face mask once a week to keep my glow until Glowbar opens again! I use Environ Revival Mask that we sell – it's a trio of acids and truly keeps my skin fresh and glowing!
(Pssst, email support@getglowbar.com to get your hands on that mask.. Rachel is currently running a one-woman fulfillment center from her apartment!)
3. FOCUS ON OTHERS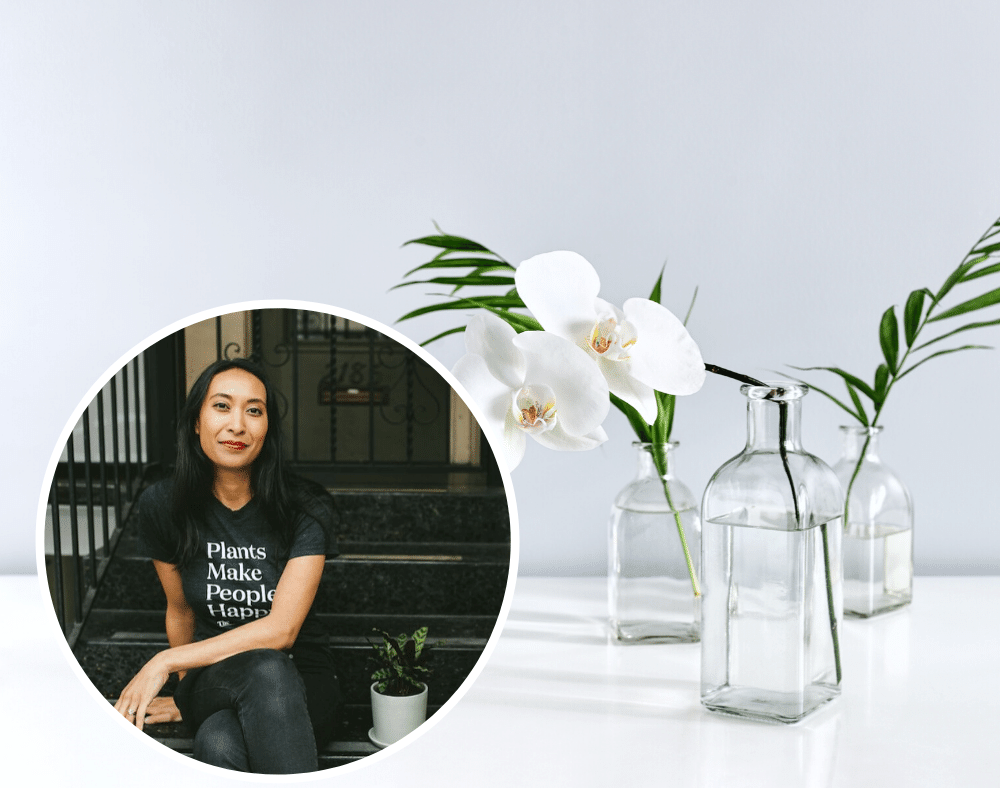 Eliza Blank – The Sill founder, Brooklyn
Here's a number of things I'm doing (I can't pick just one!):
Sending an Orchid to my Dad since I'll miss visiting him for his April birthday this year
Using Zoom to connect with my friends and family for virtual drinks and dinners
Indulging in treats while supporting local small businesses like Murray's Cheese
Donating to some really great causes like No Kid Hungry
4. TAP INTO YOUR CREATIVITY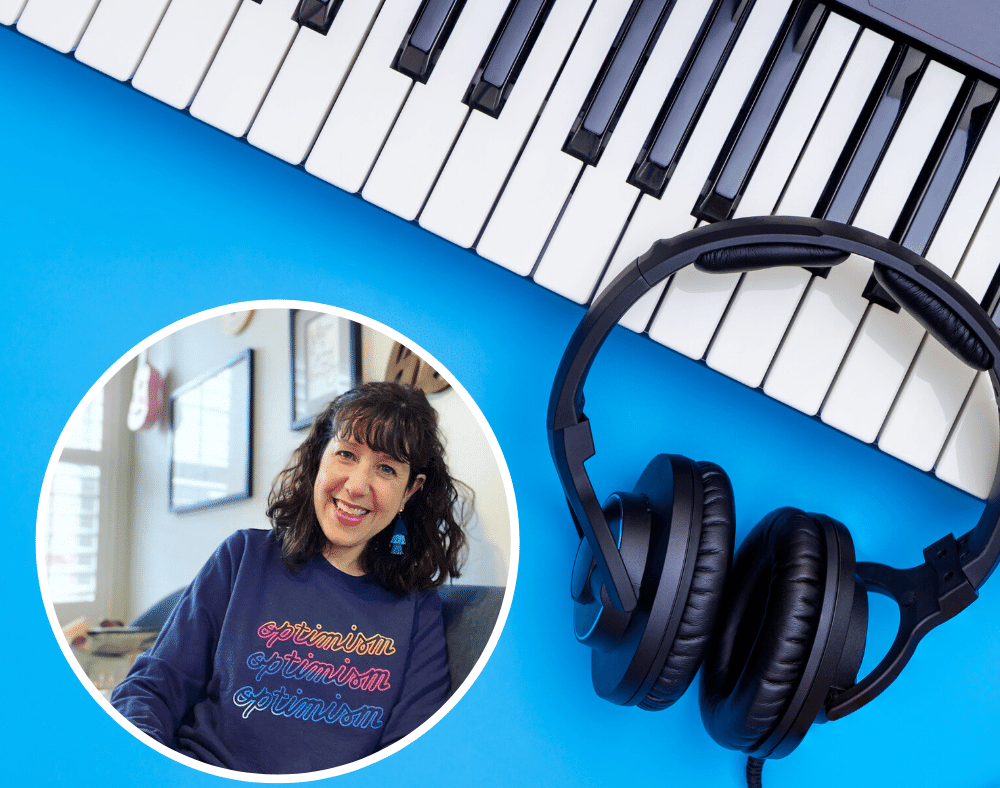 Michelle Ward – Business Coach, Montclair, NJ
My poor uke has been *so* neglected for the last few months (years?!), but she really has been calling me lately. I now make sure to play her most days of the week, even if it's only for a few minutes at a time.
I notice it calms me almost instantly, and helps me distract myself from what's happening in the world in the best way possible. I also signed up for Fender Play, an app for online lessons, just to brush up my strumming and chord knowledge, because I've forgotten so much.
Between those bite-size lessons and the songs I've been focusing on lately (hi "Yoshimi Battles the Pink Robots" and "You Need to Calm Down"), I feel like I'm getting my groove back and prioritizing something that is so important to me but has been neglected for more "productive" things.
(Psst: Fender Play is offering three months free right now. Pick that guitar back up or learn something new!)
5. STAY HEALTHY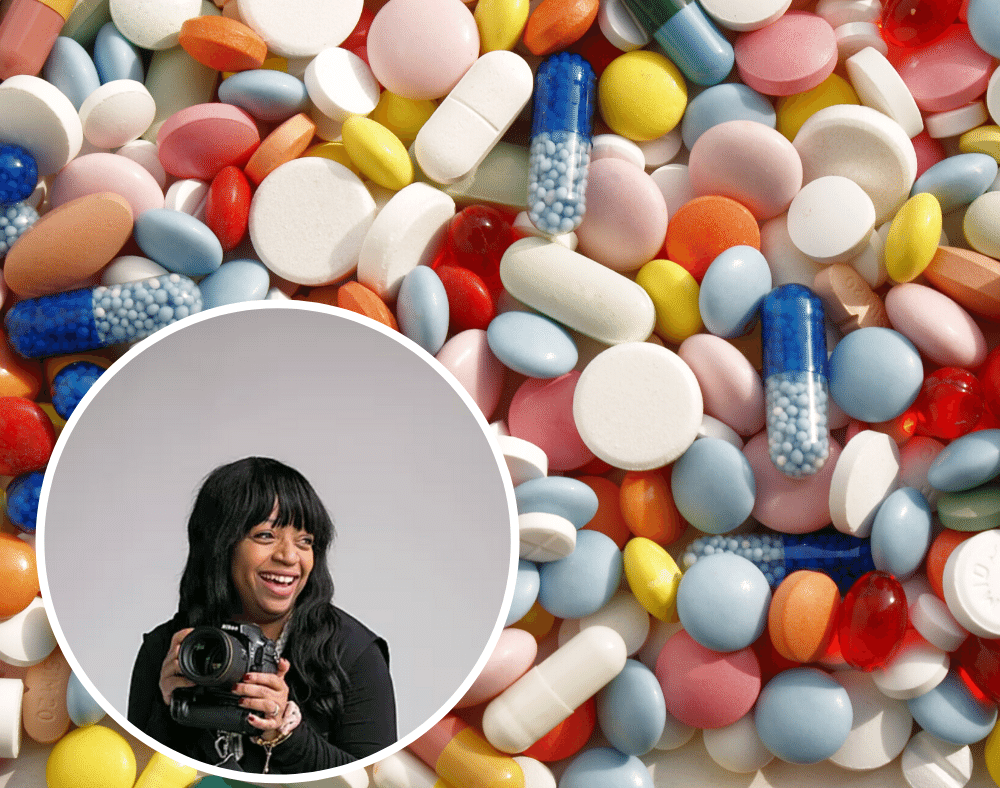 Marla Bergh – photographer, Madison WI
My sanity saver has been to stay hydrated and pumped full of probiotics 🙂 Not only for health reasons, but also just to feel great so I can face a day of taking calls in my pajamas.
I am really digging Hint Water, which ships straight to your door. It's not like a sparking water that tastes like TV static; it's water that legit tastes like it has a hint of fruit in it.
I also drink kombucha on the regular. I make my own using a kit from The Kombucha Shop. Making kombucha from their starter kit is beyond easy, and it's a hobby that you can take up that can be a good distraction from the day to day.
6. GROW SOMETHING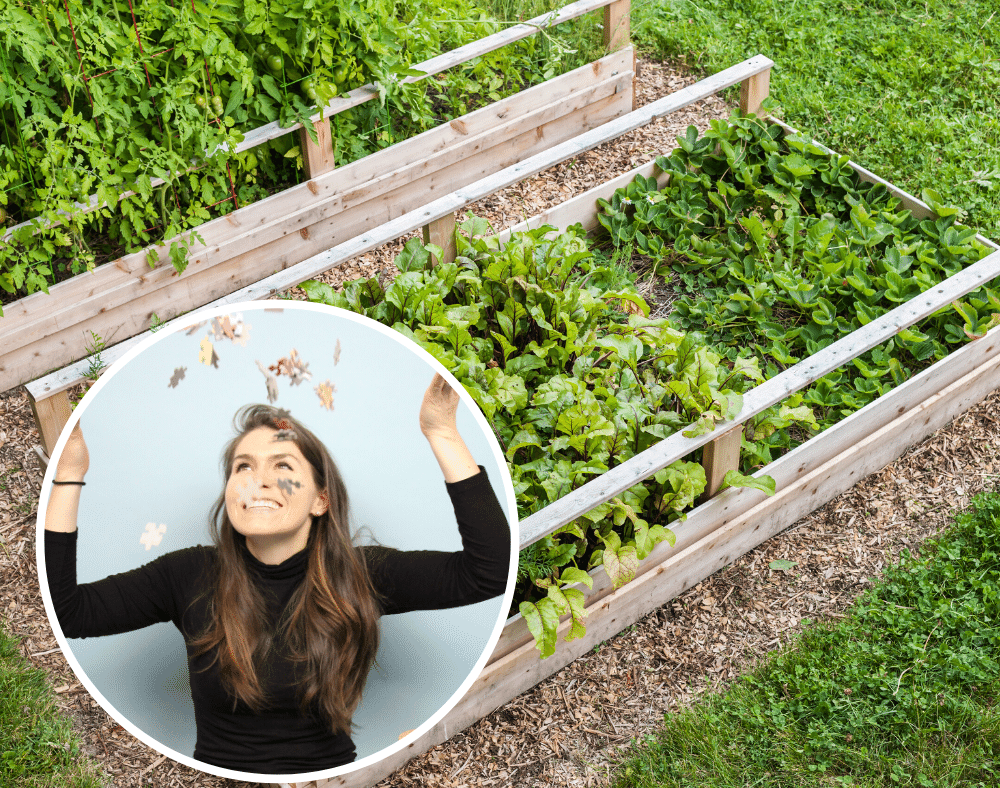 Kaylin Marcotte – founder Jiggy Puzzles, Brooklyn
What I've been doing (other than puzzling, of course) is gardening!
We have a (tiny) backyard here in Brooklyn and it's been so stress-relieving to go out, pull weeds, and plant new seeds. Right now, I'm attempting some veggies!
We also upgraded our pots with these and these, repotted all the house plants and pruned our beloved fig tree. In these strange times, it's very comforting to watch things grow and be surrounded by greenery and life.
Bonus if they're air purifying plants since we're all stuck inside!
7. MAKE YOUR BED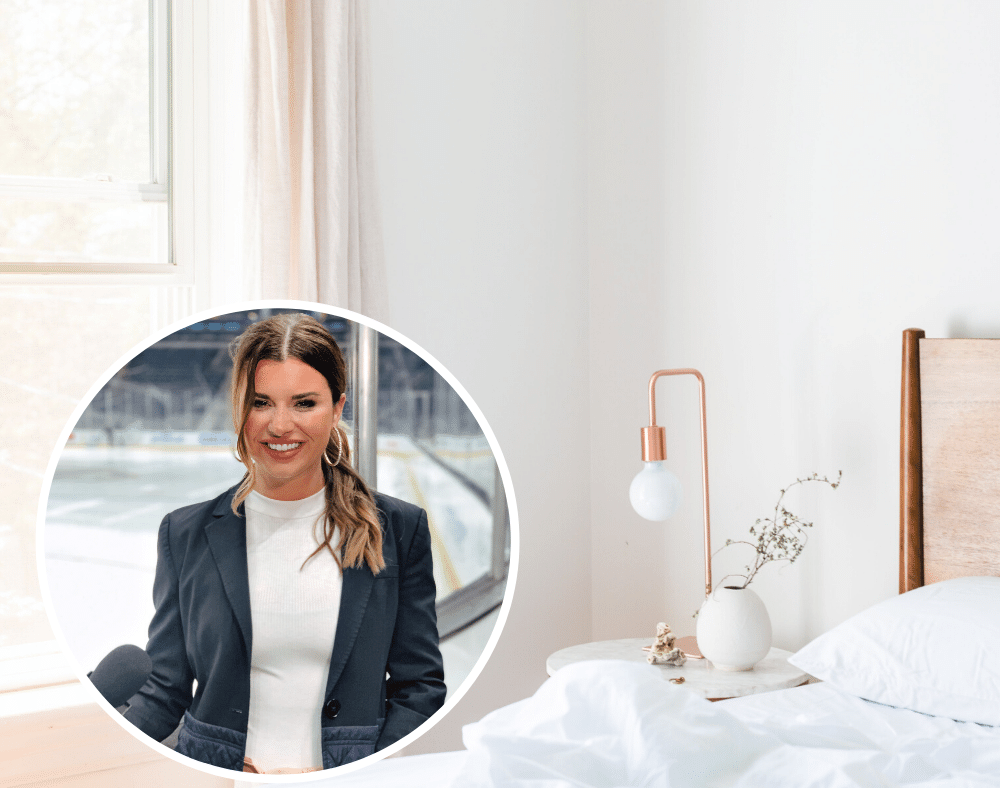 Courtney Cox – NESN reporter, Boston
Where do I begin? To stay sane during this time, self care has been key. I've been sticking to a routine and having my work from home setup pretty much exactly like I have my desk in my office (with the exception of my favorite reruns going in the background).
I've been trying to learn how to cook and have jumped back into Pure Barre classes (on demand) which have helped make me feel a sense of normalcy.
I'm making my bed every day and taking extra long showers while my skin routine has been awesome (not having to wear makeup everyday means lathering on lotions and creams I usually wouldn't be able to touch during the day).
I think overall we just want to feel normal, which is hard when you're stuck at home, in an apartment especially.
I'm trying to think of the silver lining and that's the fact that you probably (hopefully) will never have this experience again. So if you're with a loved one or family – cherish it – if you're alone – cherish it. It won't be like this forever so come out on the other side rested, with moisturized skin and fluent in all seasons of Real Housewives.
8. DRINK WINE. READ BOOKS. REPEAT.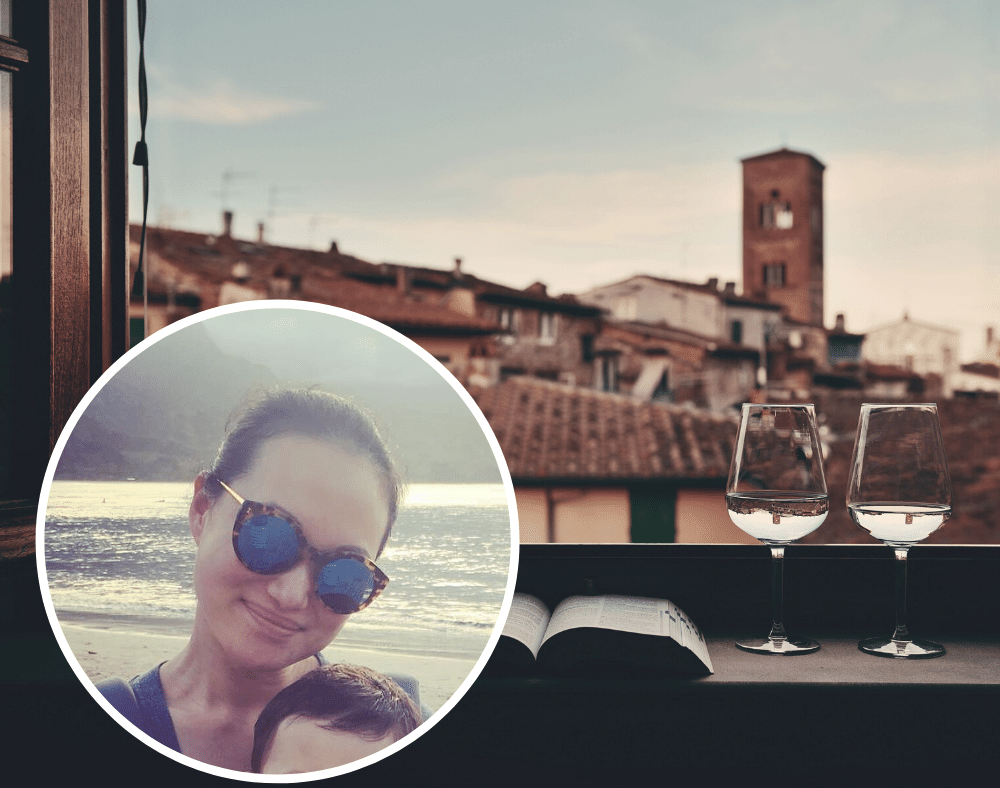 Susan Woo – General Issue designer, Rhinebeck NY
To keep myself sane during quarantine with two kids (4yo, 1.5 yo), I definitely have a healthy glass of wine at the end of each night and read a book. It's been so helpful to unplug from the constant and depressing news with something completely unrelated and fictional, and the wine just helps me unwind!
I just started Little Fires Everywhere by Celeste Ng, I am a HUGE fan and loved her previous novel, Everything I Never Told You. It's been on my list to read forever, so I'm so excited to read it now!
Golden Russet Cafe in Rhinebeck is right near us, and where we go to pick up all the food and alcoholic essentials 🙂
***
Head to Instagram and let us know how you're staying sane through this time with your own personal quarantine mental health habits