What He Wore: The Men of The Sill on Office Style
digging in the dirt, made dapper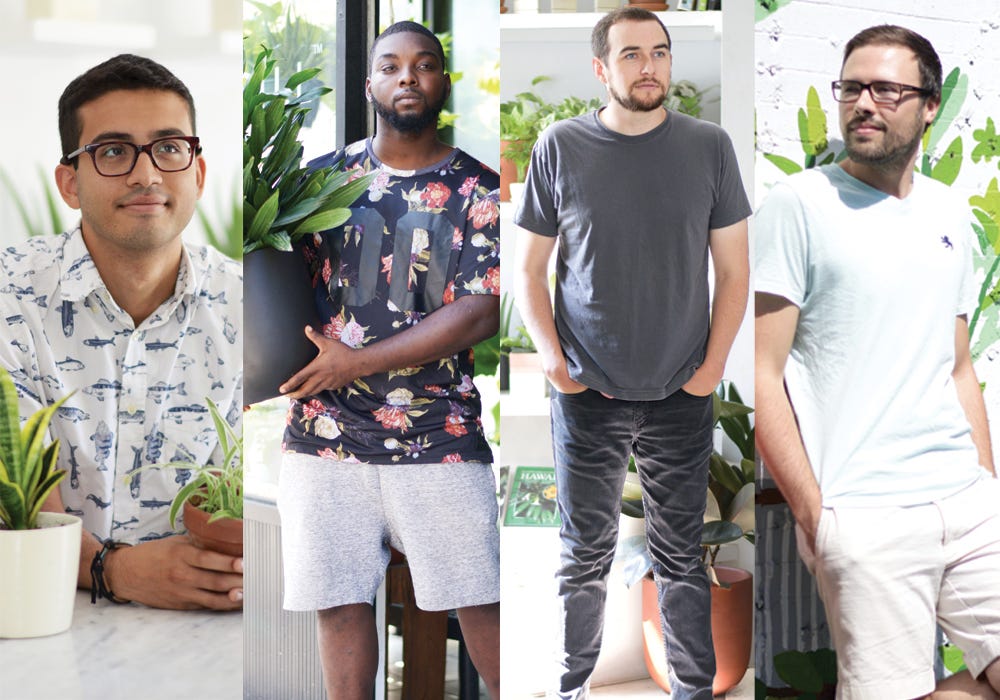 When you're slinging plants for a living, you can't expect an office dress code that includes suits, right? It's no surprise, then, that the men of New York-based plant shop The Sill dress a little more lax than even the most laid-back startup.
I've loved the company since they curated house plants I couldn't kill for my old home office. You can check out The Sill's design-savvy yet accessible approach to plant shopping in their online shop and at the IRL thing on the LES, which is where we caught up with a few of their stylish employees to chat about dressing for a job when you're digging in the dirt all day.
Inside everyday style at The Sill with four stylish employees: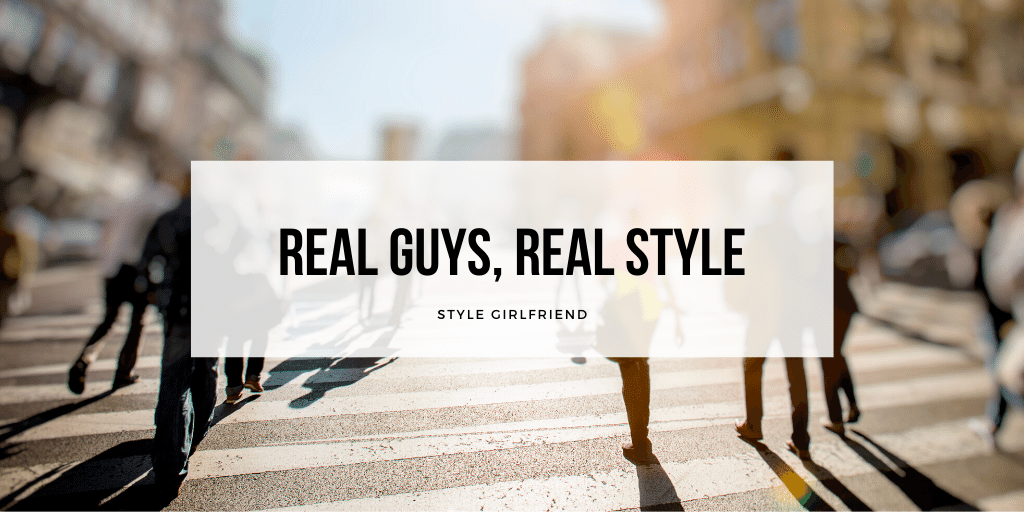 Dev Saha, greenhouse manager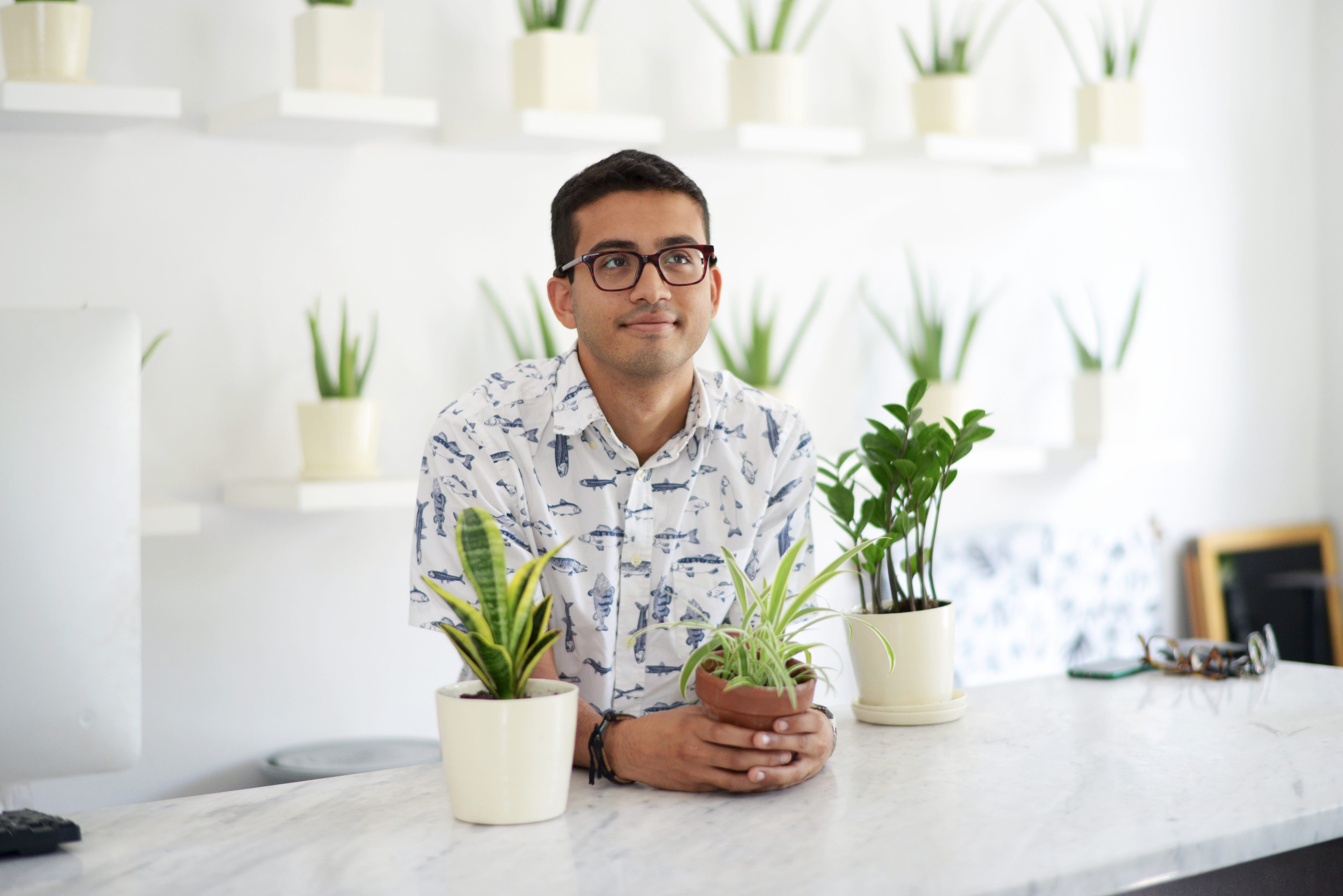 "Just because I'm working in the dirt all day, doesn't mean I can't look nice and look presentable."
Favorite off-duty outfit: Definitely something printed. I love floral prints. This is my career and I like to show it off in what I wear.
It's better to give a girl plants because they're living, and they won't die on you; whereas flowers are very fleeting. And though they look beautiful for a short time, flowers aren't as long-lasting.
Most recent wardrobe addition: A pair of pants from Forever 21 that had prints with rhinos and giraffes on it. It doesn't really match anything in my wardrobe now, but it's such an awesome pair of pants.
Junior Simon, warehouse righthand

"Our dress code is 'Whatever you're willing to get dirty, that's what we're going to wear.'"
It's better to give a girl flowers, because they don't last that long. That way, she doesn't have to really do anything.
My favorite grooming product is Dove Cucumber Body Wash. [laughs] Can't go wrong with smelling fresh.
Andrew Erdle, partner/vp of brand 
"I think this look kind of says, 'Hey, we're a casual, successful start-up.'"
Go-to on-duty look: When we switch it up to a more formal business meeting, we try to keep it on the casual side, just because we are a young business and we try to be approachable client-wise.
If I were a plant, I'd be something that grows incredibly slow and in the shade. Probably like a moss or something.
It's better to give a girl plants, by far. You just want to make sure you get the right one for their apartment so that it doesn't die (and you don't get bombarded with questions).
Most recent wardrobe addition: Last year, I switched to more narrow-legged jeans. For my birthday, though, this year it was a water-proof Herschel backpack. It's waterproof, and my laptop as a lot of coding for the website and assets from photoshoots. If anything were to happen to that, we'd be out of everything.
My favorite grooming product is really cheap all black hats from Amazon to prevent sunburns. They only cost $10, so as they get dirty, you can throw it out.
Christopher Satch, plant scientist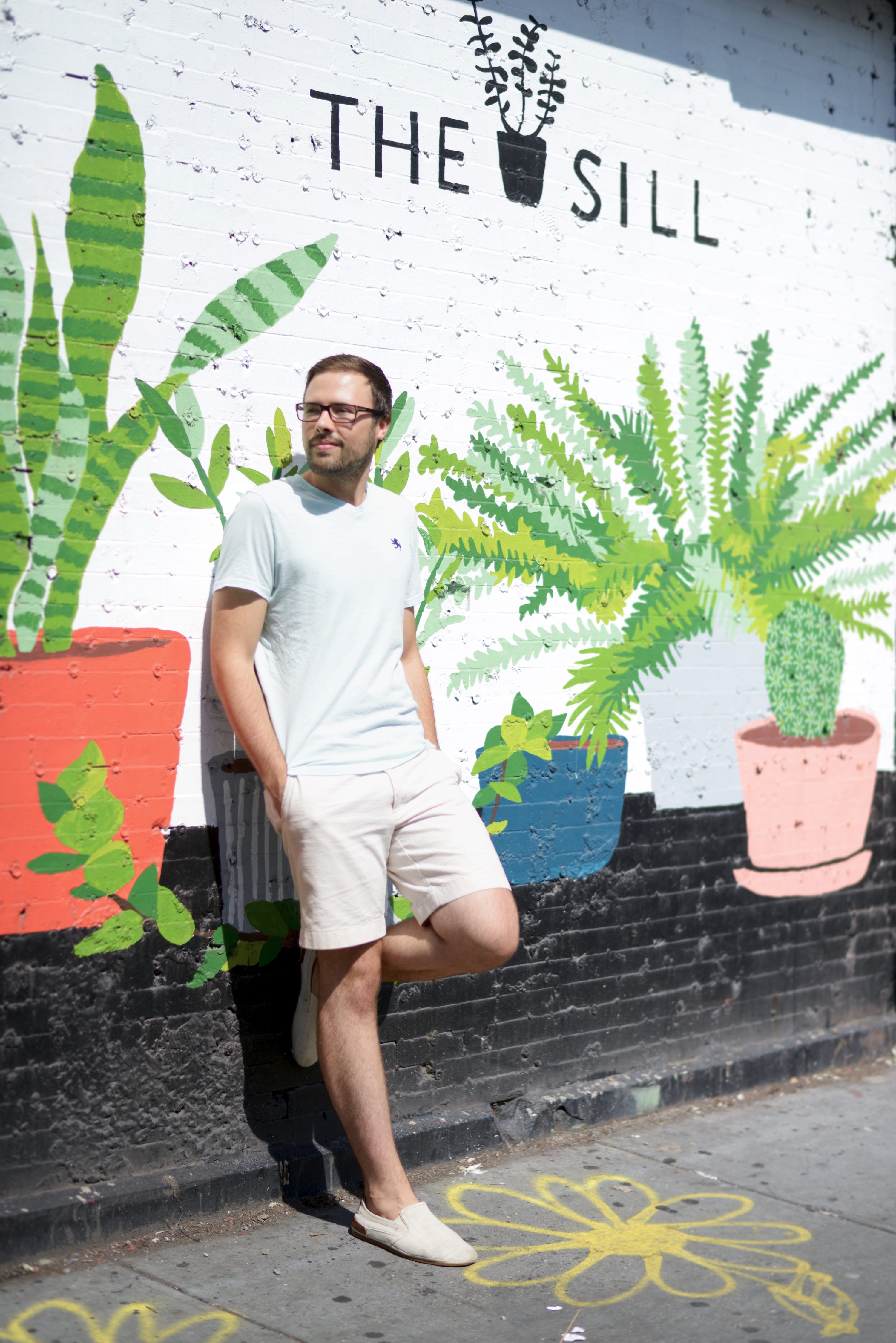 "I do spend a lot of time with plants. Probably more than most people."
On the office dress code: I always dress for what I'm doing that day, so if it's a day where I'm answering questions or teaching a workshop later that night, I'll dress really nice. But if not, I'll just dress for digging in dirt.
If I were a plant, I'd be a pretty fun one that's also useful. I could be a strawberry plant, or an orange tree. Something exciting.
Perfect plant for people without a green thumb: When you do have a plant, really think about the natural environment of the plant. If you have a cactus, think of the desert. Water it like you would in the desert. Cacti are usually pretty good for people who are forgetful and don't water as much. So are snake plants. A lot of New York City apartments are dark, so snake plants are better.